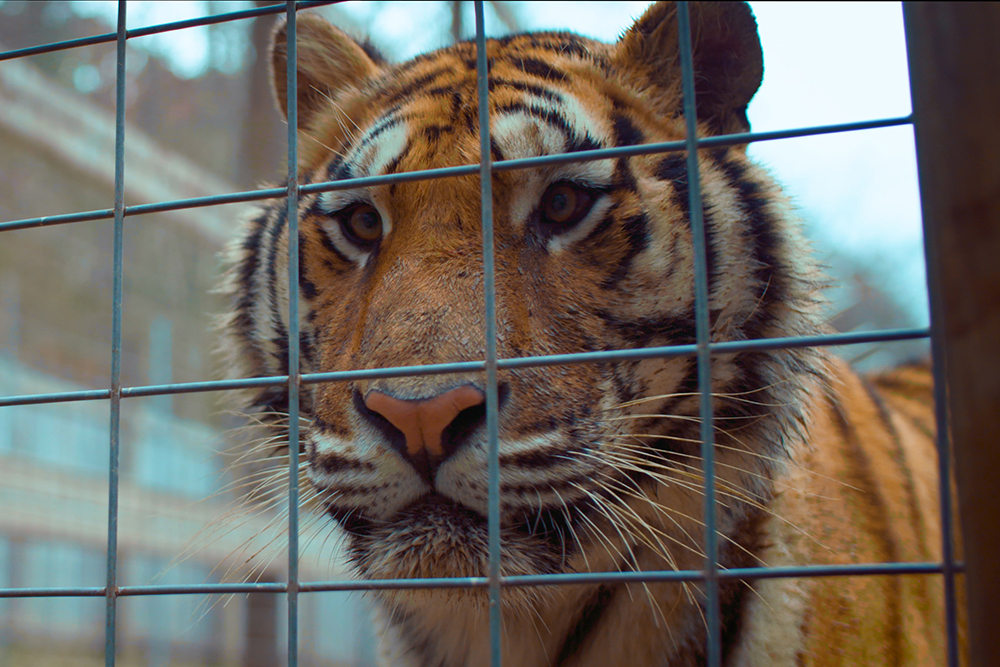 "On behalf of the entire team behind The Conservation Game, I want to extend our deepest gratitude to the jury for recognizing our cause by honoring this film with the Social Justice Award. In addition, I would like to personally thank Senior Program Director, Mickey Duzdevich, for championing our film. The passion you have shown for the underlying issues and encouragement you have been to my team will have a ripple effect into the future, helping us to actualize real change and inspire a new generation of true conservationists." Michael Webber
Winner of the Social Justice Award for a documentary film, Michael Webber's new documentary film, following The Elephant in the Living Room (2010) and The Student Body (2016), is fascinating because it is like a real journalistic investigation and shows the shortcomings of certain American mainstream shows in which wild animals were brought onto film sets without any consideration for their welfare.
Tim Harrison, a retired police officer from Ohio, makes a bombshell discovery while infiltrating an exotic animal auction. His world is turned upside down and he begins an investigation to track down rare and endangered big cats. As his investigation progresses, Tim must face the consequences of revealing the closely guarded secrets of the exotic animal trade and confront his childhood hero. With a story like this, there was plenty of room for a movie with its many twists and turns and its many injustices. However, this is a documentary and the reality, as unacceptable as it is.
This documentary film benefits from numerous interviews, archival images to support its statements, but above all, it takes us back to a time in the past of American television by showing us the backstage of certain programs and by drawing a parallel between this past era and the current one. Tim Harrison's fight can only be praised and shows the importance of certain animal protection organizations to prevent such horrors from happening again.
The report is striking and without appeal, by dint of wanting to make the audience at all costs some programs yet renowned have not really control the welfare of these wild animals and between the false documents shown by those who brought them on the filming and on these Americans taking home wild animals and not respecting at all their welfare or even mistreating them, The Conservation Game is a documentary shock and to discover urgently.
The Conservation Game
Directed by Michael Webber
Produced by Michael Webber
Starring Tim Harrison, Carney Anne Nasser, Jeff Kremer, Rus Muntz, Keith Gad
Music by Paul Brill, Michael Leonhart
Cinematography : Michael Webber
Edited by Michael Webber
Release date : April, 1 2021 (SBIFF)
Running time : 107 minutes
Seen on April 5, 2021 (SBIFF)
Mulder's Mark: