Par Mulder, 30 septembre 2017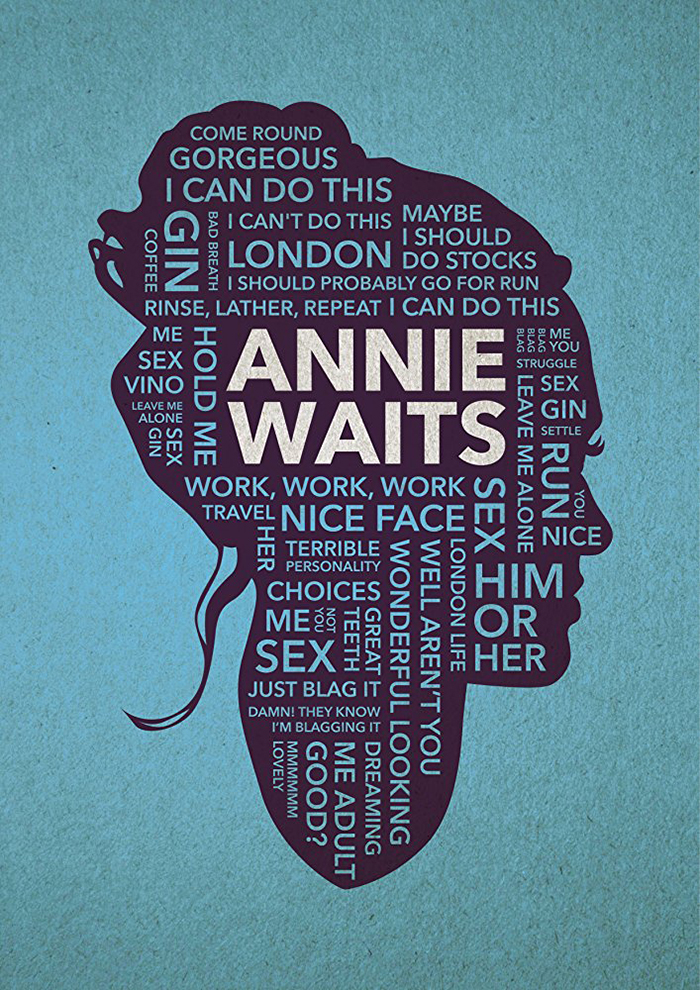 We've all waited for 'the one', the one who catches our eye, the one who keeps our interest, the one who won't expect us to trudge down that conventional path. Annie Waits tells the story of lust and disappointment as a twenty-something waits for her adult life to begin.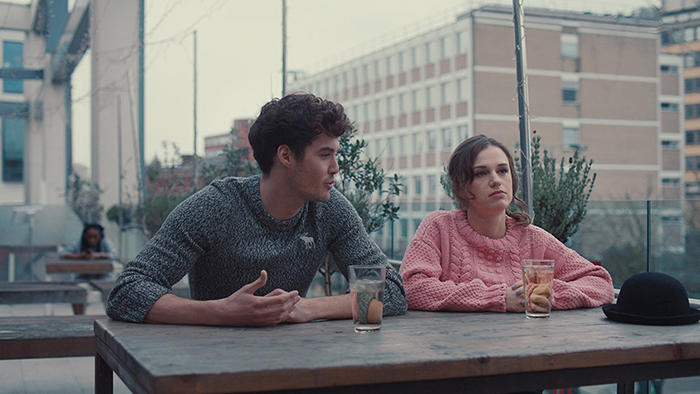 Our Review (4.5/5):
Sometimes the epitome of female comedy is showing just how much women's and men's mentalities are alike, and how much they are blissfully unaware of it. In Annie Waits, a San Diego Film Festival featured short, we get joyous insight into Annie's brain via voiceover, a single woman attempting to enjoy relationships without upgrading to the marriage and kids package. After attending (and hilariously describing) a friend's baby shower, she swears off the banality of marriageable obligation; much to the chagrin of each male counterpart she seeks, dates, and eventually trades in.
Annie's inner voice speaks directly to the changing expectations of women now, and how many are enjoying the ride versus gunning it to the destination. Fear of commitment, once believed to be a male trait, is co-ed in this day and age, and Annie Waits exemplifies why. Relationships can be exciting in those initial exploratory months, but as they get routine they can become stagnant if it's not the one.
In the end Annie Waits is refreshing in its perspective, not to the females out there who will be nodding their head in agreement, but to the audience who finally get to see that not all women are fighting to catch the bridal bouquet.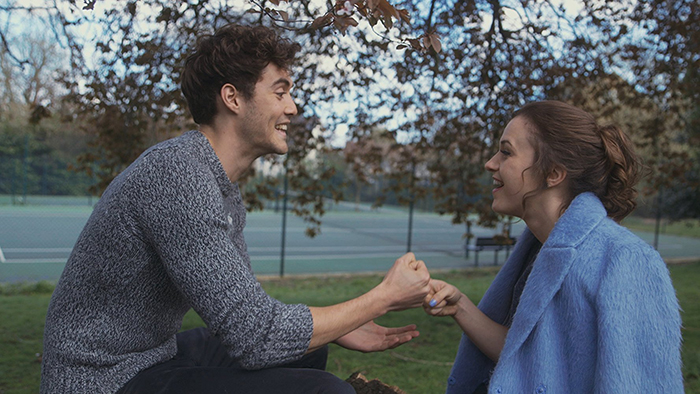 Annie Waits (2017)
Directed by Marnie Paxton
Writing Credits by Chris Anastasi
Cast Andrew Simpson, Sam Gittins, Sam Swainsbury, April Kelley, Alex Jordan, Sara Huxley, Moses Gomes-Santos, Matthew James Ovens, Mark Collier
Produced by Sórcha Bradford, Christian Cooke , Sara Huxley, April Kelley, Marnie Paxton
Music by Matthew Peters
Cinematography by Martyna Knitter
Film Editing by Robbie Gibbon
Production Design by Jessica Barrell
Costume Design by Mademoiselle Ginger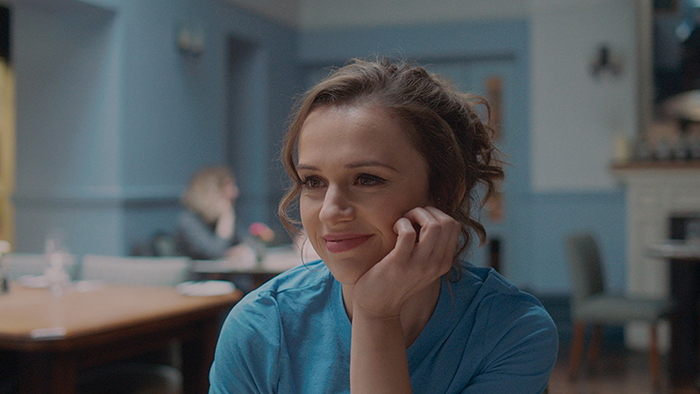 Photos: Copyright Mini Productions