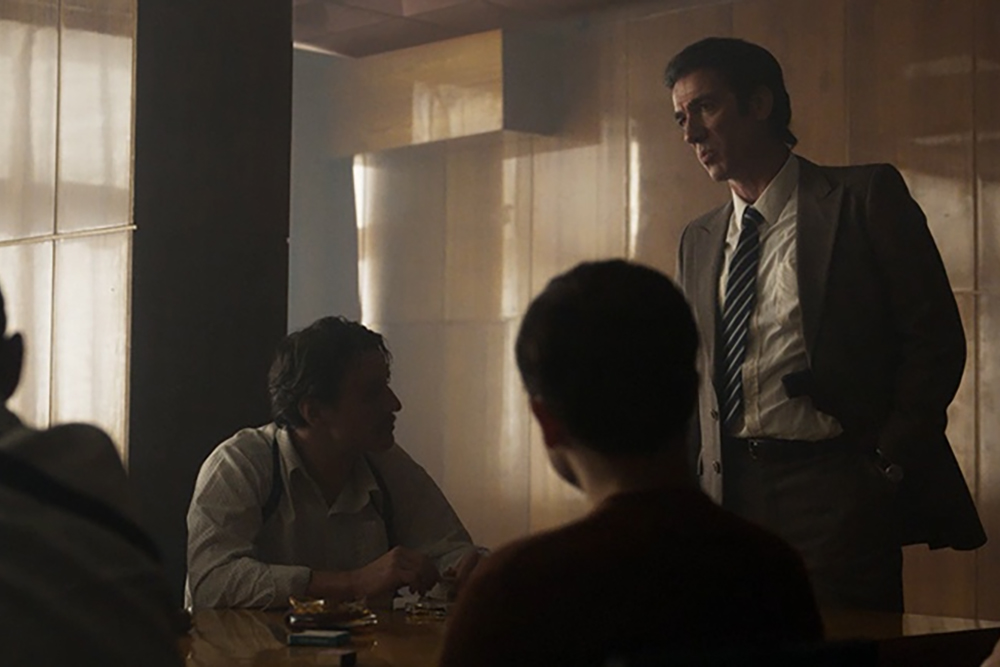 Discovered during the Fantastic Fest festival that we are covering for the second year in a row virtually, the first film of Russian director Lado Kvataniya is certainly an excellent surprise and shows us that Russian cinema is capable of constantly reinventing itself and proudly standing up to American cinema. In the vein of films like Memories of Murder (1990) and Big Bad Wolves (1993), The Execution is so skillfully edited that it allows us to follow two time periods without slowing down the pace of the film at all.
The result is a captivating thriller in the same vein as David Fincher's films, in which the plot is perfectly calibrated to reserve several surprises and captivate the audience until the last minute. By putting the workings of the judicial system of the Soviet era in full questioning on its real effectiveness, the director Lado Kvataniya brings as much to the reflection as his film proves to be a complex and exciting puzzle.
From the first minutes of the film we discover a wounded woman who staggers out of a forest in the year 1991. She carries the calling cards of a serial killer case that has been closed for several years. Worried about the impact this will have on his career and his recent promotion, Issa Valentinovich takes personal responsibility for solving this new act of violence but soon realizes that this investigation is as perilous and dangerous for him as the killer is ruthless. This newly opened investigation will plunge Issa Valentinovich back into his past and cause him to reconsider what he took for granted.
The film also takes place in the past in 1988 when law enforcement officer Issa Valentinovich attempts to catch a psychopath as dangerous as he is meticulous. The killer's trademark is to stuff mud into the mouths of his victims before stabbing them savagely. The killer stuffs the mouths of his victims with mud before assaulting and stabbing them to death. Issa is told by his superiors to find this psychopath quickly so as not to worry too much the citizens of a Soviet Union in full deconstruction and reconstitution.
The strength of The Execution is that it is not just another thriller. The past and the present are intertwined and allow to show how a badly developed investigation will lead to a succession of mistakes. Issa Valentinovich will not only be haunted by decisions made in an unthinking way. The screenplay co-written by Lado Kvataniya and Olga Gorodetskaya mixes the thriller and the film noir with a critical look at a Russian society in decline. The Execution is certainly a striking Russian thriller that benefits not only from an irreproachable interpretation but also from a great care given to the photography and showing that the Russian cinema has reinvented itself and is able to export itself.
Seen on September 20, 2021 (Fantastic Fest press screener)
The Execution
Directed by Lado Kvataniya
Produced by Murad Osmann Ilya Stewart Pavel Burya
Written by Lado Kvataniya, Olga Gorodetskaya
Starring Niko Tavadze, Daniil Spivakovskiy, Yuliya Snigir, Evgeniy Tkachuk, Aglaya Tarasova, Viktoriya Tolstoganova, Olga Lapshina
Cinematography : Denis Firstov
Edited by Vladislav Yakunin
Production companies: Hype Film, Kinoprime Foundation, Cinema Fund
Release date : Setpember 23, 2021 (Fantastic Fest)
Running time : 130 minutes
Seen on September 20, 2021 (Fantastic Fest press screener)
Mulder's Mark: