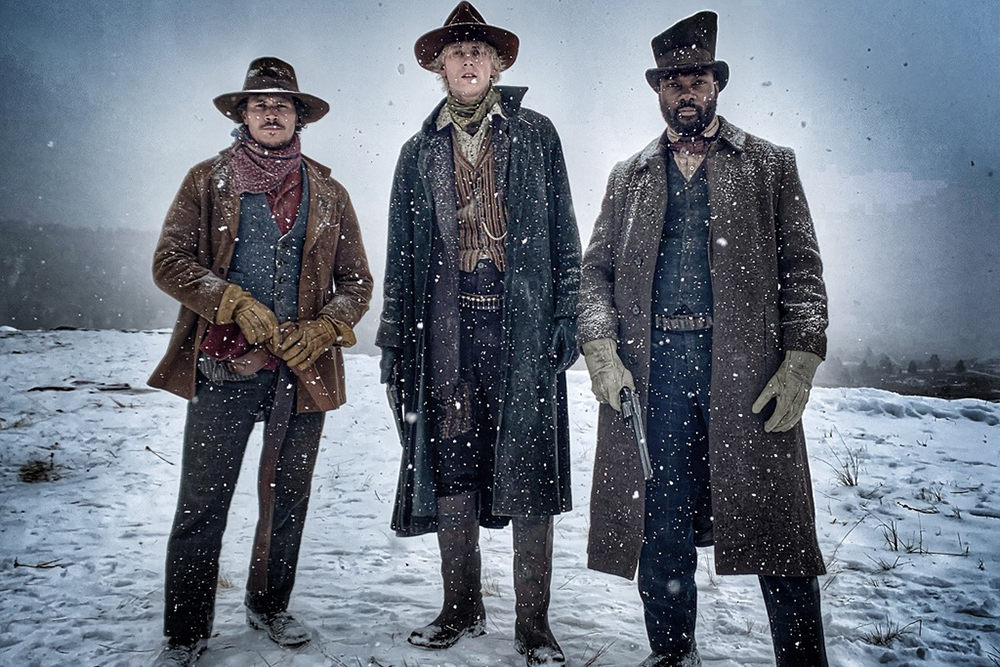 The director Tim Sutton never ceases to surprise us and had already held our attention with his previous dramatic film Donnybrook (2018) in which we found in the cast Jamie Bell, Frank Grillo and Margaret Qualley. This time the director revisits the western with a real economy of means but an equally important cast in which we find notably Sam Worthington, Machine Gun Kelly, Thomas Jane and Heather Graham.
Based on a script by Greg Blake Johnson, The Last Son tells the story of how, at the end of the 19th century, Isaac LeMay (Sam Worthington), a ruthless outlaw, learns that he is the object of a sinister prophecy launched by the Indians he exterminated: he will be murdered by one of his children. To avoid his fate, he goes in search of his offspring, who bears the same birthmark as him. Although pursued by bounty hunters and the mysterious Sheriff Solomon, LeMay eventually tracks down his son Cal, who is on a killing spree. The road will be strewn with many deaths until the final confrontation.
Director Tim Sutton seems to excel in his desire to place the psychology of people at the center of his films and, as in Donnybrook, violence seems to be the only possible method to bring order to events. In the same way, The Last Son allows us to find actors that we appreciate, in particular the too rare Heather Graham who has been able to impose herself in many films by her beauty and the way she transcends each of her characters. Giving her the role of a prostitute who gave life to two twins born from her relationship with Isaac LeMay, she will not only have to face this impassive murderer who seems unstoppable but also to face one of her two children with a madness as murderous as his father.
The Last Son perfectly captures what makes an excellent Western and manages to make the action of the film credible despite the scenery being reduced to its strict minimum and the tempo being too slow to stand out as a memorable masterpiece compared to the numerous and timeless classics of this genre that has inspired many excellent directors. This film would have needed some memorable scenes to mark the spectators and to stand out from the Hollywood westerns. What remains is an intimate film that knows how to capture our attention and that by playing with such an original and strong approach deserves to be discovered in theaters or on a streaming platform.
The last son
Directed by Tim Sutton
Produced by Andre Relis, Jib Polhemus, Luke Schuetzle & Todd Lundbohm
Written by Greg Blake Johnson
Starring Sam Worthington, Colson Baker/Machine Gun Kelly, Thomas Jane, Kim Delonghi, Danny Bohnen, Scotty Bohnen, Emily Marie Palmer, Heather Graham
Music by Phil Mossman
Cinematography : David Gallego
Edited by Kate Abernathy
Distributed by ACE Entertainment Films (France)
Running time : 96 minutes
Seen on September 6, 2021 at the Centre International de Deauville
Mulder's Mark: