Running time:
94 minutes
Director:
Jamie Patterson
Release:
Cinema
Release date:
Not communicated
Rating:
After her father reveals shocking news and commits suicide in front of her, Helen is immediately involved in a car accident and ends up in the hospital in a coma. When she wakes up, she learns that she has given birth to little Heidi, but she also suffers from amnesia and can't remember what he told her. Soon, she begins to be haunted by children's ghosts and is forced to reconstruct the events that led to her father's death. But what do the missing Stoneworth children and a maniac they call Sackhead have to do with this mystery?
Mulder's Review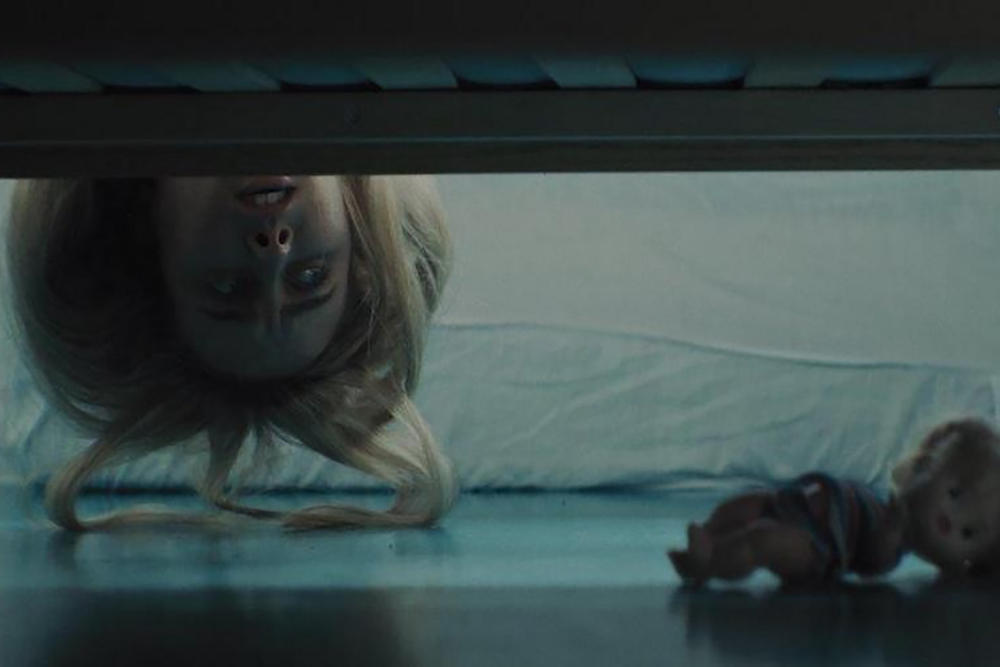 Since last year we have been lucky enough to be accredited to the excellent British festival Frightfest, which not only allows us to discover the best of the world's genre cinema but also to make excellent discoveries. This year, the horrific thriller The Kindred directed by Jamie Patterson on a screenplay by Christian J. Hearn shows once again that British cinema is still capable of creating a disturbing atmosphere in which some shocking scenes will successfully make the audience shiver. In the same way, far from relying on special effects, spectacular or not and often too present to mask the weakness of the scenario, The Kindred is of a formidable efficiency.
From a very successful introductory scene, The Kindred reveals itself to be perfectly mastered. We discover a woman, Helen Tullet (April Pearson perfect in her role) running out of a building and is violently hit by a car. When she wakes up, she has amnesia and tries to reconstruct the events that led to her father's suicide. She is haunted by the monstrous ghosts of children she begins to suspect were murdered by him. The reality will turn out to be even more frightening.
The approach of director Jamie Patterso, who reunites here with her favorite actress April Pearson, is quite judicious as she manages to mix in a convincing way thriller and horror film in a rather paranoid climate in which appearances are often deceiving. By investigating her past, Helen Tullet will realize that her father was not what he seemed and that she will have to face not only the ghosts of her past to arrive at a final confrontation that will surprise more than one spectator.
It is easy to understand why The Kindred has been selected in the Frightfest selection as it is an excellent film with a well done photography and above all it knows how to perfectly dose the mystery and to give us several shocking scenes involving dead children. If you are looking for an excellent horrific thriller without context The Kindred is the film for you.
The Kindred
Directed by Jamie Patterson
Produced by Stephen Jarvis, Tracy Jarvis
Written by Christian J. Hearn
Starring April Pearson, James Cosmo, James Dreyfus, Samantha Bond, Patrick Bergin
Music by Moritz Schmittat
Edited by David Fricker
Production companies :
Release date : August 26, 2021 (Frighfest)
Running time : 94 minutes
Seen on August 20, 2021 (Frightfest Screener press)
Mulder's Mark: