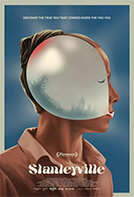 Running time:
88 minutes
Director:
Maxwell McCabe-Lokos
Release:
Cinema
Release date:
Not communicated
Rating:
Office worker Maria Barbizan (Susanne Wuest) leads what seems like a meaningless life. She is alone, and she doesn't really exist, either at work or with her family. One day, she does everything we've all dreamed of: she throws away her purse and her life and enters an enigmatic contest to win a car. Locked in a room with four strangers, each more eccentric than the last, she must go through a series of challenges led by Homunculus, an intriguing and curious host (Julian Richings).
Mulder's Review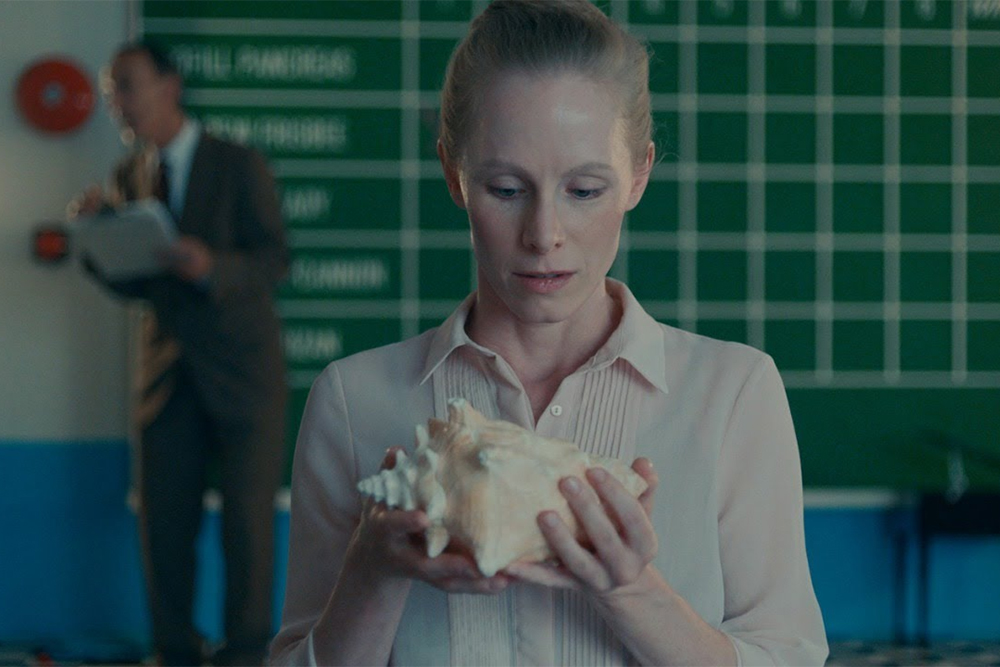 Who hasn't wanted to leave their daily routine and start a new life and the many inequalities of everyday life, the bad news that never ends especially in this pandemic period. In this observation of a desire to reinvent himself or find new eras of play, the actor Maxwell McCabe-Lokos signs here his first film after three short films Paris 1919 (2010), Age Sodom (2016), Midnght Confession (2017) and to have appeared in many films (Max Payne (2008), Antibirth (2016), Faling (2020), Chaos Walking (2021)).
Stanleyville is an original film on many levels. We discover Maria Barbizan (Wuest), a young woman who decides one day to leave her boring job, her lazy husband and her obnoxious daughter. After walking through a mall, she is approached by a stranger in a shopping mall who claims to have been chosen from hundreds of millions of people to participate in a contest that promises the ferocity of a true primitive conflict. The winner will receive a used habanero-orange compact car. Here she is in an apartment with four other people engaged in a true human experiment in which the tests submitted are increasingly bizarre.
Director Maxwell McCabe-Lokos seems to want to show with this film the ephemeral side of life, the fact that we all live in our own bubble without caring about others and without really wanting to change our habits and take as little risk as possible. When these five individuals find themselves sharing a moment together, each one seems to want to continue to have their own life and win at all costs, except for Maria Barziban who sees in this game a way to break her habits. We suspect that this game will end in a real settlement of accounts that will end badly for many participants.
By denouncing a society that is impregnated by a desire to succeed at all costs, Stanleyville turns out to be a rather successful film but which would have benefited from being a little shorter and better paced.
Stanleyville
Directed by Maxwell McCabe-Lokos
Produced by Hayley Brown, Riel Roch Decter
Written by Rob Benvie, Maxwell McCabe-Lokos
Starring Susanne Wuest, Cara Ricketts, Christian Serritiello, George Tchortov, Adam Brown, Julian Richings
Music by Joseph Shabason
Cinematography : Cabot McNenly
Edited by Duff Smith, Graham Tucker
Distributed by Oscilloscope Laboratories (United States)
Release date : August 15, 2021
Running time : 88 minutes
Seen on August 21, 2021 (Fantasia screener press)
Mulder's Mark: