She watches from the woods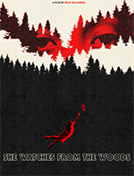 Running time:
80 minutes
Director:
Beau Ballinger
Release:
Cinema
Release date:
Not communicated
Rating:
A chilling walk between the blurred lines of supernatural curses, past atrocities, and mental health. June, a troubled artist, has spent many years in a mental institution. As a child, she saw her sister Willow drown, and has been hearing mysterious voices ever since. Her doctors put it down to a coping mechanism, but when she visits her ungrateful, dying mother, June seizes the opportunity to finally discover the truth. What she discovers turns everything she thought she knew about her hometown on its head and she realizes it wasn't just post-traumatic stress.
Mulder's Review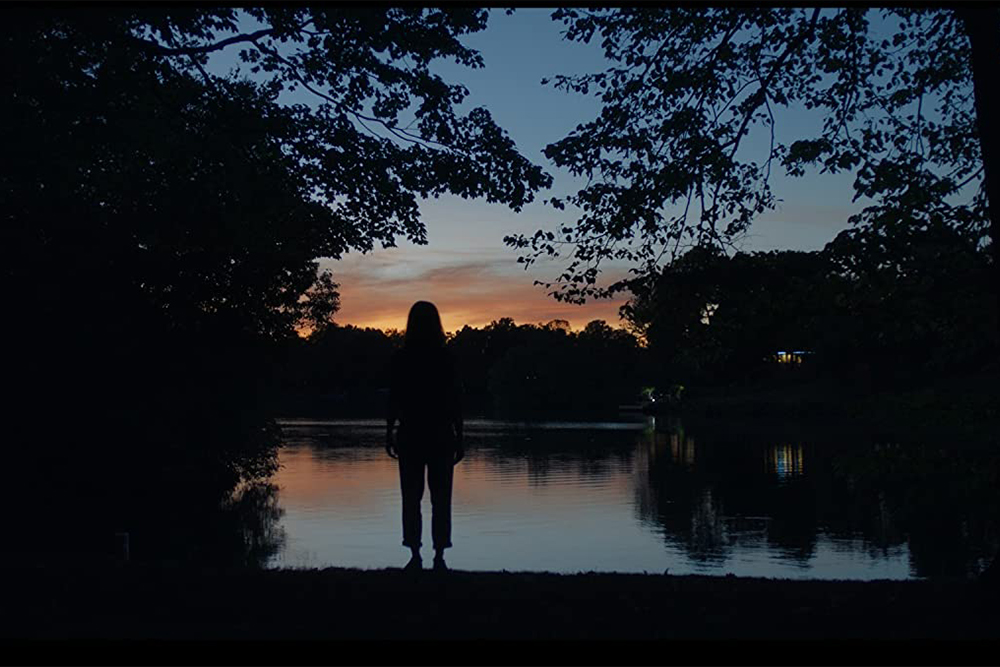 There is something fascinating about Beau Ballinger's first film co-produced, co-written and directed by Beau Ballinger is the way he approaches the themes of madness, grief and family. His first film She Watches from the Woods is fascinating in the way it mixes reality and fantasy, all in a small American town. In the same way, the director knew how to find the right approach to create a disturbing climate mixing a drama of the past with a present marked by it.
We discover June (Meredith Garretson), a young artist who has never been able to forget the death of her sister Willow by drowning during her childhood. Marked by this tragedy, she had to spend many years in a mental institution because she hears voices. After being released from the institution, she is informed that her mother is dying and decides not only to join her but also to investigate her sister's death. A strange totem pole seems to have a significant connection to this drowning and the fact that she is hearing voices. The truth about past events will make her realize that her post-traumatic stress is related to her hometown.
Director Beau Ballinger understands the importance of creating an eerie atmosphere and seems to take great pleasure in tormenting the audience, especially with the way the story is told and the way the action is set in a small American town that seems to hide a dark secret. The use of the sound finds a very particular echo so much it comes to reinforce this omnipresent oppressive climate. The very dark photography plunges the film into a really suffocating atmosphere and gives the film an undeniable charm.
Certainly She watches from the woods marks the promising debut of a director of American independent cinema and we are already looking forward to his new film. Such a film would also have been perfect in the official selection of the American film festival of Deauville which celebrates the emergence of new directors and a portrait of an America in perpetual evolution.
She watches from the woods
Directed by Beau Ballinger
Produced by Beau Ballinger, D. Kerry Prior, Karen Skloss
Written by Beau Ballinger, Karen Skloss
Starring Meredith Garretson, Alma Sisneros, Andy Umberger, Wylie Small, Phuong Kubacki
Music by Graham Reynolds
Cinematography : Carlo Mendoza
Edited by Karen Skloss
Release date : August 30, 2021 (Frightfest)
Running time : 80 minutes
Seen on August 28, 2021 (FrightFest press screener)
Mulder's Mark: