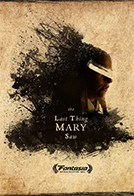 Running time:
89 minutes
Director:
Edoardo Vitaletti
Release:
Cinema
Release date:
Not communicated
Rating:
Winter of 1843. A young woman is investigated following the mysterious death of her family's matriarch. Her recollection of the events casts new light on the ageless forces behind the tragedy.
Mulder's Review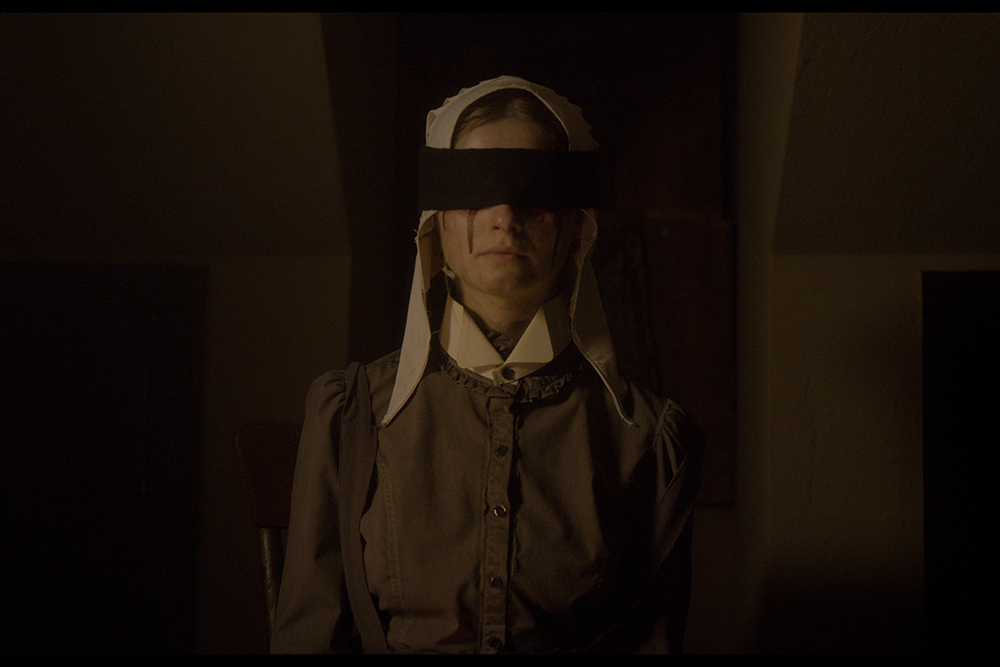 "All events whatsoever are governed by the secret counsel of God" - John Calvin
Covering the Fantasia festival means discovering the best of independent genre cinema and certainly The last thing Mary saw was one of the very good surprises of this film. While the current genre cinema tends to all excesses to capture the audience, or even relies on formulas that have already proven themselves, it takes a real dose of courage to present a film set in the 19th century, approaching witchcraft under a new look and especially to unfold almost all of it in an absence of light, which brings a setting as scary as sticking perfectly to the story told here.
The action takes place in the small village of Southhold (New York) in 1843. We discover the young Mary (Stefanie Scott, Insidious : Chapter 3 (Insidious: Chapter 3) (2015), Jem and the Holograms (Jem and the Holograms) (2015), I.T. (2016), Mary (2019) is imprisoned because she is assumed to have killed her grandmother. Worse, she is accused of witchcraft which causes her to be prevented from seeing and her eyes are hidden by a blindfold. The film is like an investigation into what really happened in this religious home in which everything that is out of line is pointed out and criticized as witchcraft. Mary is indeed criticized because she feels a real attraction for Eleanor (Isabelle Fuhrman) the maid of her family house. This affair is very badly seen by the members of her family, and they decide to punish Mary severely, claiming to act in the name of God. However, Mary decides to defy her family's reprimands and continues to see Eleanor. Things get even worse when an enigmatic character (played by Rory Culkin) appears and evil forces influence the course of events.
The last thing Mary saw is a real cinematographic experience and the scenario, which seems rather simplistic, turns out to be quite effective as it allows the atmosphere of the film to appear as a real waking nightmare. The environment thus created is as disturbing as it is suffocating, and takes a rather original look at this period of American history with inhabitants who not only had to brave the forces of nature but also had to find their place in a new world under construction. The director Edoardo Vitaletti delivers a first film completely mastered and also benefits from the presence of two young actresses totally invested in their roles. The chemistry between Isabelle Fuhrman and Stefanie Scott works wonderfully and brings to the film an undeniable added value.
Certainly the fact that most of the film takes place in the dark could lead some spectators to have difficulty in entering this film, but if you look closely this visual approach brings to this film a certain charm and increases the atmosphere of the film. This first film suggests that the director and writer Edoardo Vitaletti has a promising future in independent cinema and his film brings an interesting and innovative look at the approach of evil in the current horror cinema.
The last thing Mary saw
Written and directed by Edoardo Vitaletti
Starring Rory Culkin, Isabelle Fuhrman, Judith Roberts, Stefanie Scott
Music by Keegan DeWitt
Cinematography :David Kruta
Edited by Matthew C. Hart
Release date : August 15, 2021 (Fantasia)
Running time : 89 minutes
Seen on August 09, 2021 (Fantasia press screener)
Mulder's Mark: