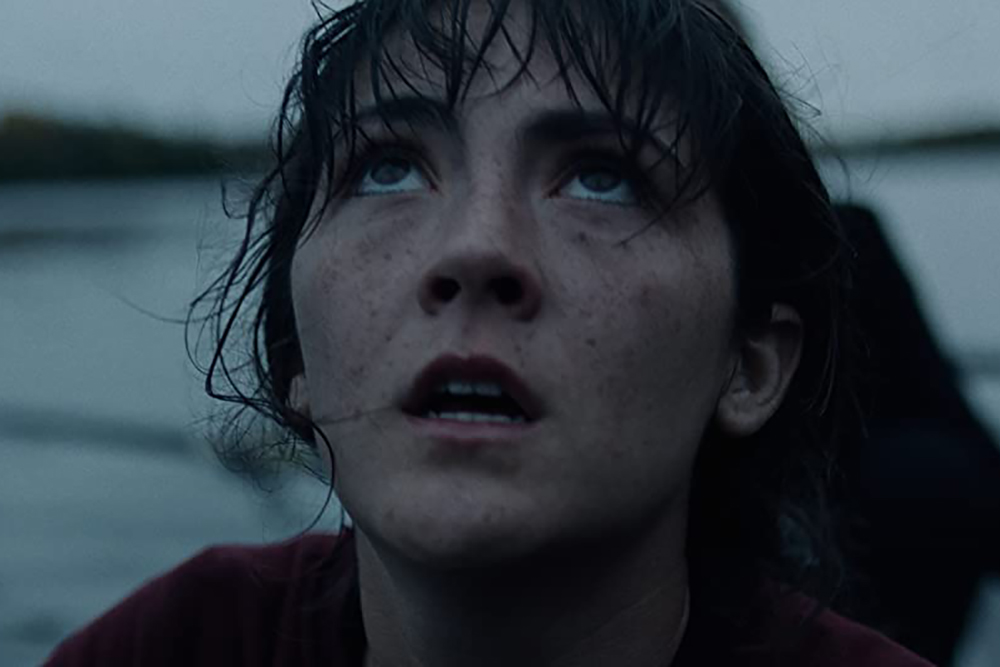 The importance of film festivals around the world cannot be overstated in allowing new talent to emerge and be noticed by a wide audience as well as by major studios. In this sense, the first film written and directed by Lauren Hadaway is an undeniable antistatic success. The film won three prestigious awards at the Tribeca Film Festival: Best American Narrative Feature, Best Actress and Best Cinematography in an American Narrative Feature. American independent cinema has always been an important source for revealing directors with promising careers, and Lauren Hadaway can be counted on to intelligently entertain audiences.
The Novice is based on Lauren Hadaway's personal experience as a competitive college rower and an undeniable desire to deliver a great psychological sports thriller. Alex Dall (Isabelle Fuhrman) is a gay freshman who joins her university's rowing team and embarks on an obsessive physical and psychological journey to reach the top collegiate boat, no matter what the cost. Determined to outdo her teammates, Alex pushes her limits and goes beyond, alienating everyone around her in the name of success.
The overcoming of one's limits is at the very center of the story and reminds us of Damien Chazelle's excellent Whiplash, in which director Lauren Hadaway was a sound editor, but also of a theme close to Darren Aronofsky's film Black Swan. While both of these films focus on triumph at all costs, The Novice plays a different card and shows us the other side of the coin in a sports world where success is the key word. In a society in which one must succeed and give one's all to one's work, one notices more and more that being the best is not enough, as the political and commercial aspect sounds like important data. This film shows how a student will have to question herself and especially find herself facing an impassable wall. We can only salute the excellent interpretation of Isabelle Fuhrman, she brings to her character a strength and a certain fragility.
For a first film, The Novice stands out easily by the fact that all the elements of it are mastered and allow us to immerse ourselves in a universe that we do not know and that is not ubiquitous in cinema. Far from being a simple sports movie or an intense thriller, The Novice asks the eternal question of how far we can go to succeed in life and become a leader. To this end, we can only salute the excellent work of the director of photography Todd Martin to show the aspect close to the horror film of this film. As disturbing as fascinating, The Novice is certainly one of the best films of this year and we hope that it will be a real success when it will be released in theaters, on VOD or on a streaming platform like Netflix.
The novice
Written and directed by Lauren Hadaway
Produced by Ryan Hawkins, Steven Sims, Zack Zucker, Kari Holland
Executive producers: Al Engemann, Michael Tennant, Christopher Hines, Ryan Bartecki, Steve Toll, Randy Toll, Jeff Handel
Starring Isabelle Fuhrman, Dilone, Amy Forsyth, Jonathan Cherry, Kate Drummond, Jeni Ross, Eve Kanyo, Nikki Duval, Charlotte Ubben, Sage Irvine, Chantelle Bishop
Music by Alex Weston
Cinematography : Todd Martin
Edited by Lauren Hadaway, Nathan Nugent
Production companies : Picture Movers, H2L Media Group, ZNZ
Release date : June 14, 2021 (Tribeca)
Running time : 97 minutes
Seen on June 18, 2021 (Tribeca Festival Online press access)
Reviewed on September 8, 2021 at the Deauville CID (Deauville American film festival)
Mulder's Mark: