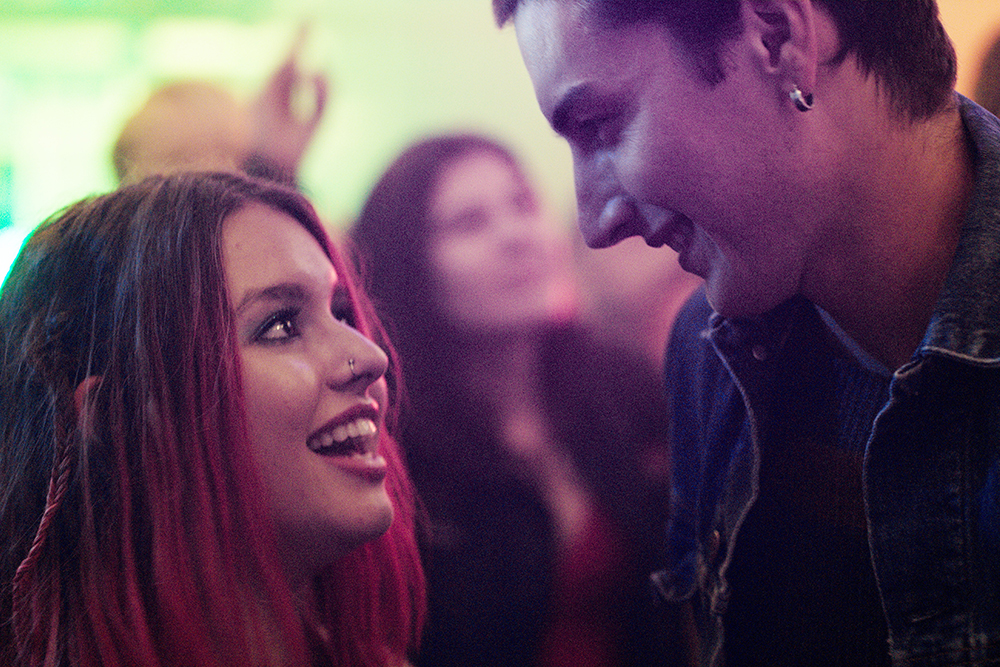 While theaters are starting to reopen in the United States, and in France a glimmer of hope seems to be on the horizon for a reopening in mid to late May, many festivals have had to resort to offering a virtual edition again this year. We miss the joy of discovering a film for the first time in a festival this year, but we have covered some excellent festivals in France such as Sundance, SXSW and SBIFF.
These festivals not only allow us to discover excellent independent films, but also to forget for a while about the global pandemic that has caused the death of many people, the disappearance of many companies and the cancellation of events that are very important to us. Coast is an excellent film because it not only offers a realistic depiction of today's American society but also celebrates female friendship and musical creativity.
Abby Evans (Fatima Ptacek) is a 16-year-old girl who tries to escape her close-knit farming community but has trouble leaving her friends and family behind. From meeting to meeting, she tries not only to escape her daily routine but also to find her place in a changing society.
Despite a budget that seems to be reduced, the two directors Jessica Hester and Derek Schweickart succeeded in delivering a film full of emotions that deals with the passage from adolescence to adulthood with intelligence and sensitivity, but also with the annoyances that this causes. In the same way, the film tries to address the fractures in broken American families in which children must not only bear the mistakes of their parents but also find a way to express themselves. Coast relies on the excellent performance of its lead actress Fatima Ptacek, who alone deserves to discover this independent film.
Coast
Directed by Jessica Hester, Derek Schweickart
Produced by Wendy Guerrero, Jessica Hester, Dani Faith Leonard, Alex Cirillo, Derek Schweickart
Written by Cindy Kitagawa
Starring Fatima Ptacek, Mia Frampton, Mia Xitlali, Kaylee Kamiya, Kane Ritchotte, Ciara Bravo, Eduardo Roman, with Cristela Alonzo & Melissa Leo
Music by Hannah Hooper, Kane Ritchotte, Alex Walker, Christian Zucconi
Cinematography : D.J. Harder
Edited by Angelica Hester
Release date : April, 1 2021 (SBIFF)
Running time : 96 minutes
Seen on April 3, 2021 (SBIFF)
Mulder's Mark: