Running time:
81 minutes
Director:
Alana Waksman
Release:
Cinema
Release date:
00 0000
Rating:
Mulder's Review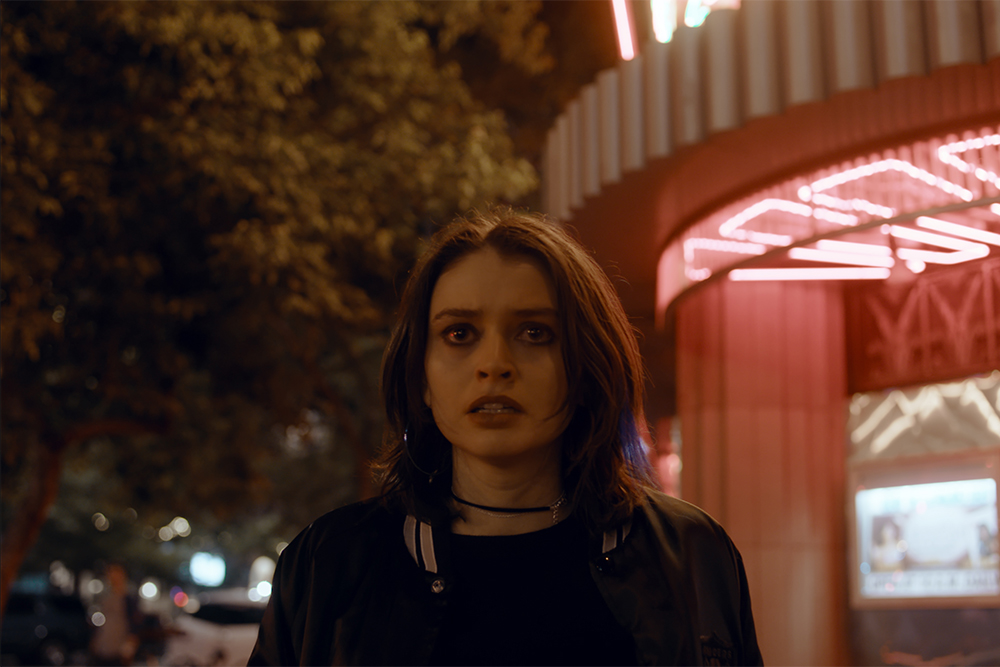 During the Santa Barbara International Film Festival we were able to discover the first film written and directed by Alana Waksman which is a moving social drama set in a remote town in the United States. Inspired by true events, the film deals with coming of age and successfully shows the legacy of historical trauma and the power of survival and healing in a changing society.
When Rae (Madeleine Coghlan), a 22-year-old teenager and descendant of Holocaust survivors, is targeted by neo-Nazis in Billings, Montana, the trauma of her ancestors becomes real. She decides to flee and return to her mother's home. Her past resurfaces and she discovers the truth about a childhood accident that scarred her forever. She must learn to forgive herself, her mother, and this broken world for the past and look forward to a brighter future.
It is interesting to see that independent cinema has always been a fertile ground to deal with important subjects and far from answering the mercantile diktats of some big Hollywood studios seeing for some the cinema as a simple marketing product. Carried here by the remarkable interpretation of Madeleine Coghlan (Holidays (2016), series Lucifer and The Rookie: the cop of Los Angeles (2019)) We burn like this benefits from an excellent casting, an inspired direction and a scenario holding our attention.
We burn like this was one of the highlights of the SBIFF thanks to the care given to the music of the film but also to its successful editing and we are looking forward to discovering the next film of Alana Waksman which we hope will be just as successful.
We burn like this
Written and directed by Alana Waksman
Produced by Marshall Granger, Jeri Rafter, Alana Waksman
Starring Madeleine Coghlan, Devery Jacobs, Kendra Mylnechuk
Music by H. Scott Salinas, Logan Stahley
Cinematography: B. Rubén Mendoza
Edited by Marshall Granger
Release date : April 1, 2021 (SBIFF)
Running time : 81 minutes
Seen on April 5, 2021 (SBIFF)
Mulder's Mark: