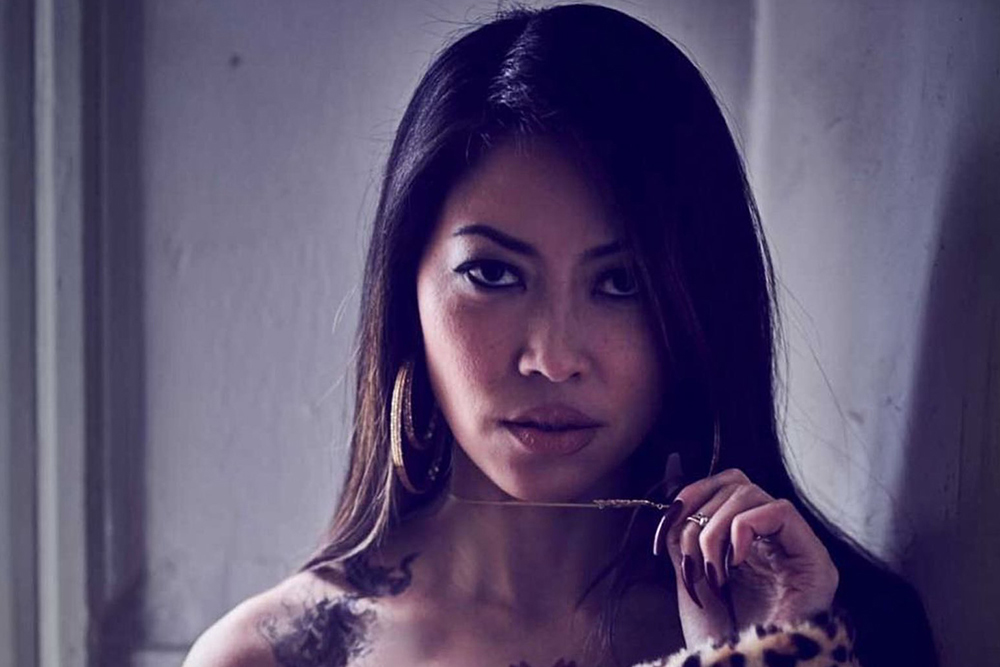 "I started Snakehead over 9 years ago. I moved to New York, wrote a script, and was all ready to make it when...Jeremy Lin blew up. This put a slight detour in my path, but Linsanity never hurt anyone. I spent the last 3 years trying to raise money for a bigger movie but this proved to be difficult. I realized if I ever wanted to see this movie made, I'm going to have to make it myself. "Evan Jackson Leong
Within the framework of the Santa Barbara Film International Film Festival (SBIFF) (virtual edition) that our media covered accredited press for the first time, we were able to discover about twenty independent films, some of which totally won us over. This is the case of Snakehead written and directed by Evan Jackson Leong who after a few short films (BLT Genesis (2002), Manivore (2009), Jeremy Lin Goes Hollywood (2014), a documentary (1040: Christianity in the New Asia (2010) and a series that passed unnoticed (I am more: Obj (2018)) delivers here his first mixed film of action, Asian mafia film and social drama. With its many qualities, a gripping script, solid acting, beautiful cinematography and inspired direction, Snakehead has established itself as one of the highlights of SBIFF.
Sister Tse (Shuya Chang) is brought to New York by an organization called Snakehead, a human trafficker. Although she is beholden to the criminal family responsible for transporting her, her survival instincts allow her to gain favor with the matriarch and quickly rise through the ranks. Soon, Tse must reconcile her success with the real reason she came to America: to find the child who was taken from her. Sister Tse must draw on the strength she has found by transforming her victim status into a strong woman with a fighting spirit.
If Snakehead depicts in a realistic way the Asian organized mafia and delivers some perfectly choreographed action scenes, its scenario does not forget to give a real psychological thickness to its characters and especially to point the finger at illegal immigration to the United States (a subject that has become topical again as many media have shown it recently on television). While most of the films discovered during the SBIFF are oriented towards recurrent subjects of the current American independent cinema and deliver strong, interesting and daring films for some, Snakehead easily goes out of this framework to impose itself simply as an action film reminding us as much of some early John Woo films but especially Michael Cimino's Year of the Dragon (1985).
The director Evan Jackson Leong also benefits from a solid cast with notably the actress Devon Diep (The Good Criminal (2020), Dead Reckoning (2020) and the series Defending Jacob (2020)...) and especially Shuya Chang (Revenge of the Green Dragons (2014)), true revelation of the film which brings to it all its fragility, its strength and its sensitivity. Moreover, his first film (apart from his documentary) which was made possible thanks to a campaign on Kickstarter reveals a passionate director who was able to achieve his goal of delivering a successful film, taking and which stands out as one of our favorite films of this year 2021. For all these reasons, we can only congratulate this director and scriptwriter who managed to face all the possible and imaginable difficulties to realize his film and impose it as an undeniable success.
Snakehead
Written and directed by Evan Jackson Leong
Produced by Anson Ho, Dan Mark, Brian Yang
Written by Shuya Chang, Jade Wu, Sung Kang
Starring Devon Diep, Celia Au, Perry Yung, Shuya Chang, Jamie Choi, Jade Wu, Eric Elizaga, Sandra Eloani, Burton Perez, Amy Tsang, Jolie Chan, Cherry Fu, Branden Smith, Richie Ng, Mini Min
Music by Roman Molino Dunn
Cinematography : Ray Huang
Edited by Chelsea Taylor
Release date : April ,1 2021 (SBIFF)
Running time : 89 minutes
Seen on April 4, 2021 (SBIFF)
Mulder's Mark: