Original title:
Islands
Director:
Martin Edralin
Release:
Cinema
Running time:
94 minutes
Release date:
00 0000 (France)
Rating:
Mulder's Review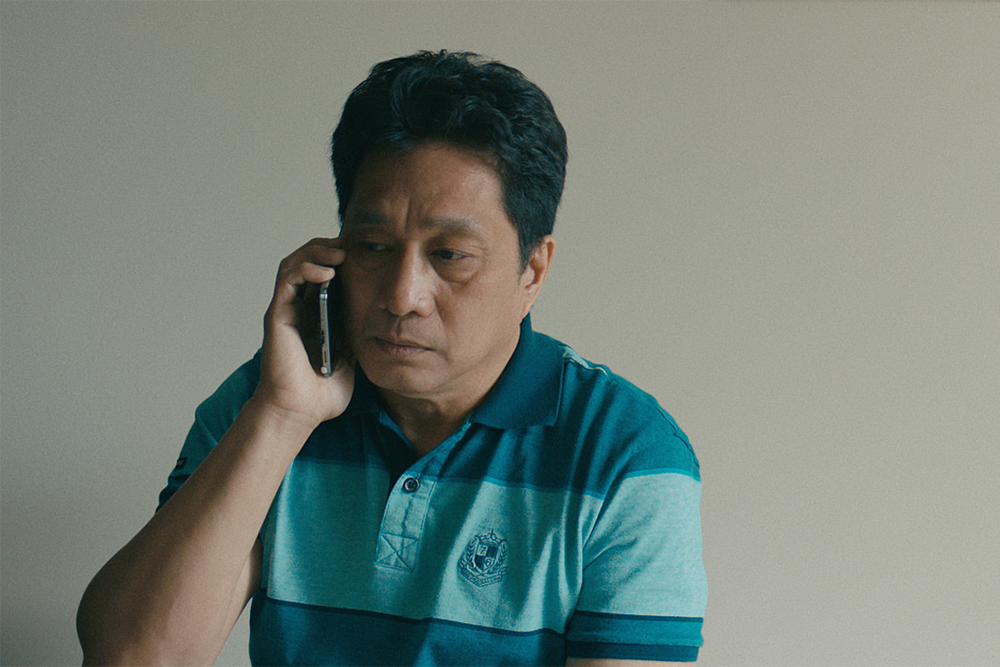 It's interesting to see how the sensibility and perception of a film can be different from one country to another. The first film written and directed by Martin Edralin does not try at any time to please or to move. On the contrary, the story is always realistic and shows us once again that we are not all born with the right cards and cannot really fight against our own nature. Islands looks curiously like a documentary as it follows in a clinical way the evolution of an elderly man who seems to have difficulty to really integrate into society. Joshua (Rogelio Balagtas), a shy, middle-aged Filipino immigrant, has lived his entire life in the comfort of his parents' home. As their health declines, he longs to find a partner, terrified of being alone after their death.
Islands is certainly not an easy film to access because of its will to remain permanently in an exacerbated realism and is content to show how Joshua shares his life between his work, his parents and his few outings. This adult, who seems to live like a teenager, finds it difficult to break free from the family cocoon in which he finds real comfort. Yet when his mother dies and leaves him alone with his father, he is forced to bring in a distant cousin to help take care of his father.
This film is by no means a feel good movie nor is it an unbridled comedy about dealing with the worst time of your life. Realizing that as time passes we grow older and have to say goodbye to certain dreams like sharing our lives with a (beautiful) woman with whom we could build our own family. However, faced with the disappearance of his mother and his father who is gradually losing his memory and his strength, Joshua will have to leave his comfort zone and get back on track, and above all start to appreciate the small pleasures of life such as dancing.
With its short duration and its permanent simplicity, Islands succeeds easily in moving us and especially in sending us back an aging image of ourselves. We can only advise you to discover this simple and soothing film far from the American blockbkbusters and their infernal rhythm.
Islands
Written and Directed by Martin Edralin
Produced by Martin Edralin, Priscilla Galvez
Starring Rogelio Balagtas, Sheila Lotuaco, Esteban Comilang, Vangie Alcasid, Pablo Quiogue
Cinematography: Diego Guijarro
Edited by Bryan Atkinson
Production Designer: Helen Kotsonis
Costume Designer: Sarah Lake, Key Hair &amp
Makeup Artist: Tricia Leano-Rosos
Sound Mixer: Sean Van Delft
Re-Recording Mixer: Matt Chan
Colourist: Jason Zukowski
Release date : March 16, 2021 (SXSW)
Running time : 94 minutes
Seen on March 20, 2021 (SXSW)
Mulder's Mark: