By Mulder, 17 november 2023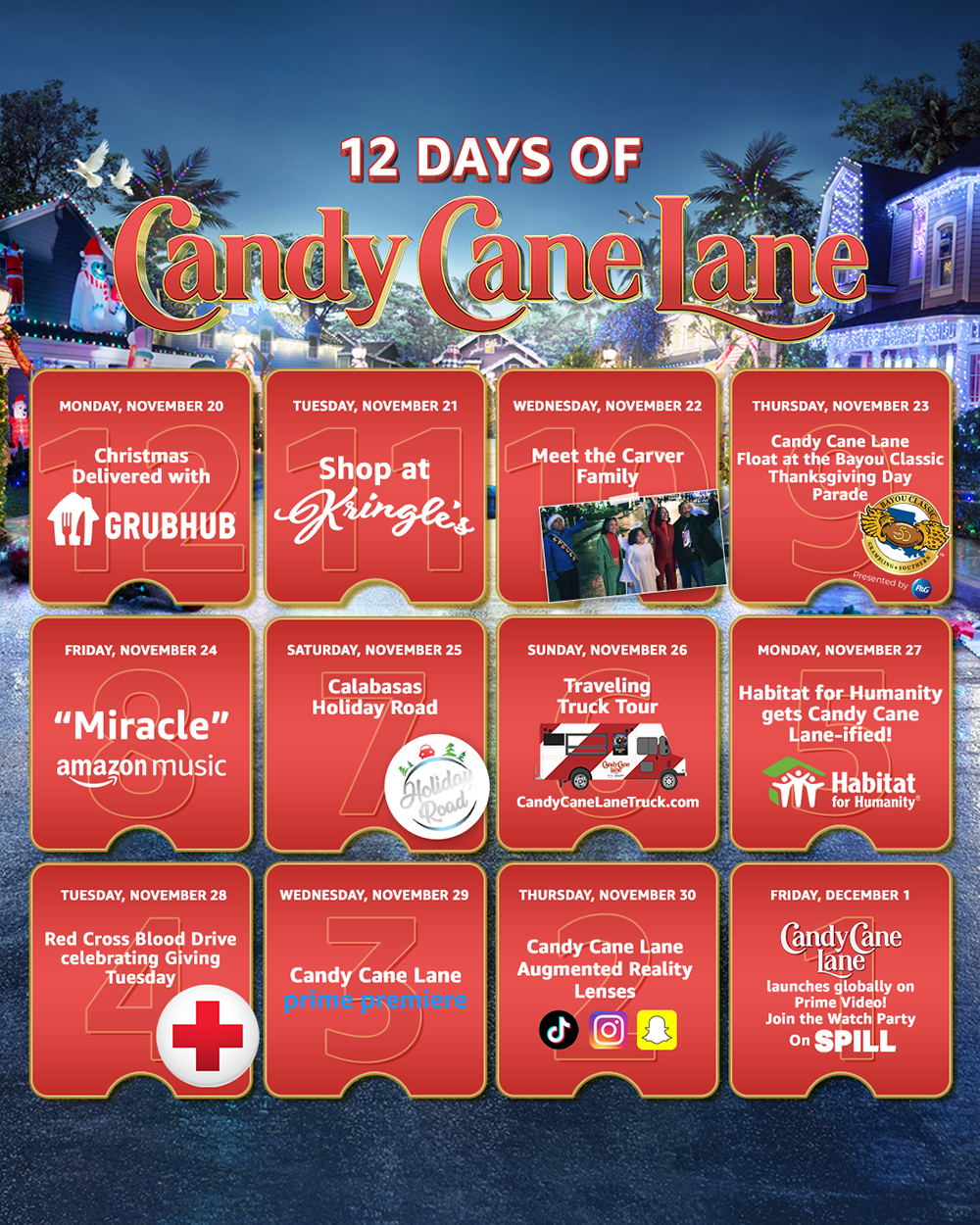 In a festive crescendo, the world-renowned a cappella sensation, Pentatonix, is set to headline the heartwarming holiday movie, The 12 Days of Candy Cane Lane. Directed by the talented Reginald Hudlin and starring comedy legend Eddie Murphy alongside a star-studded ensemble cast including Tracee Ellis Ross, the film promises to be a joyous celebration of the season.
The Carolers, a group of inhabitants in the magical Christmas village at Kringle's, are set to enchant audiences with their unique form of communication—singing Christmas carols. Director Reginald Hudlin, thrilled with the casting choice, remarked, "When I read the script and saw reoccurring singing parts, I knew there was only one casting choice: Pentatonix! Working with them was so much fun, and to experience their vocal mastery in person was pure joy! People are going to love them in this movie."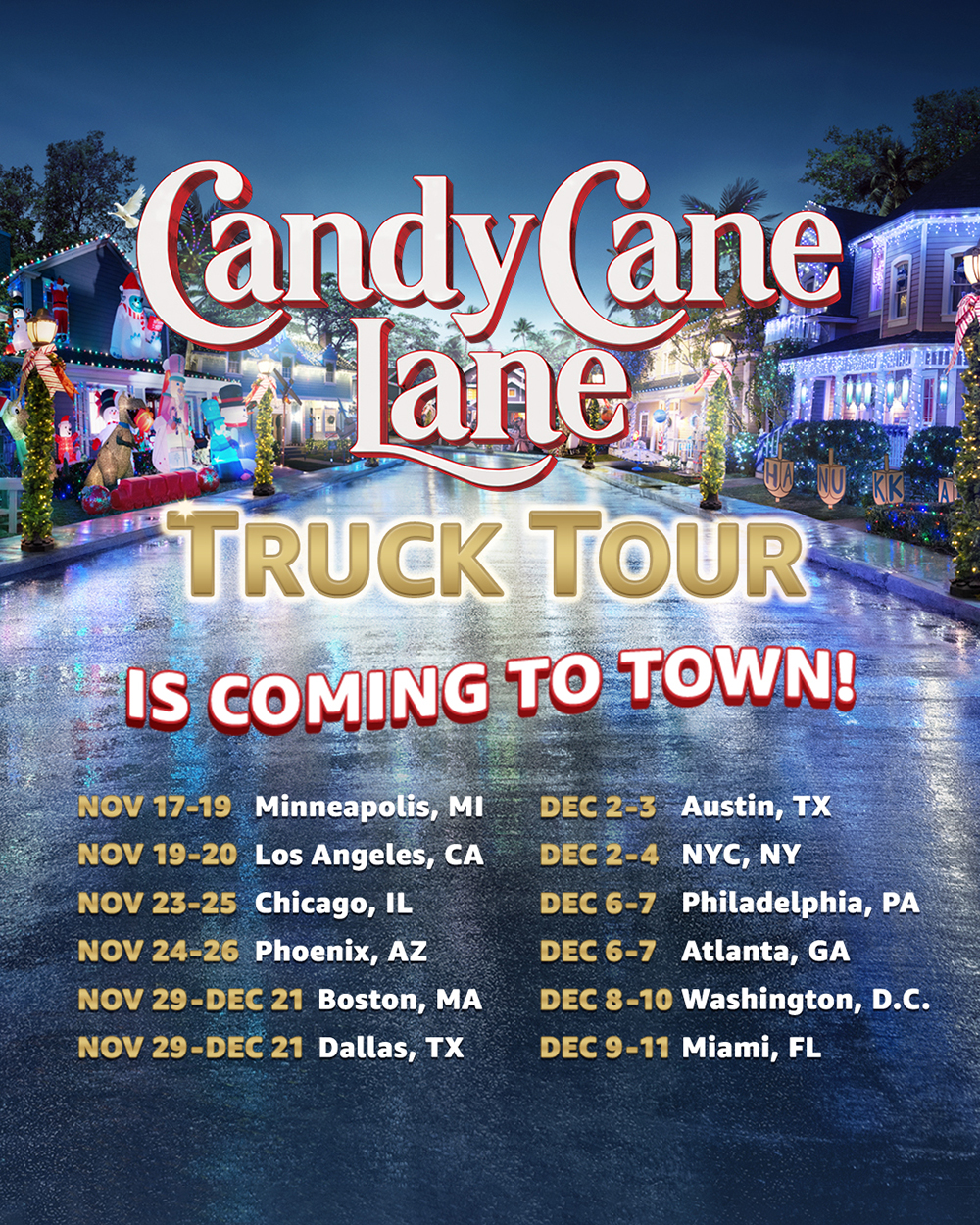 The holiday festivities officially kick off on Monday, November 20, marking the commencement of The 12 Days of Candy Cane Lane, leading up to the global premiere on Prime Video on December 1. This 12-day extravaganza promises consumers a daily dose of festive surprises and special moments.
To launch the celebration, a decorative partnership titled Christmas Delivered by Candy Cane Lane and Grubhub takes center stage on November 20. Grubhub users in Atlanta, Chicago, Los Angeles, and New York have the chance to enter and win a holiday home transformation, featuring stunning decorations from Balsam Hill and smart light products by Govee. As an extra treat, Grubhub customers can also order free Candy Cane Lane Custom Funny Face Bakery Cookies from November 20 to 22 by searching "Candy Cane Lane" in the app, while supplies last.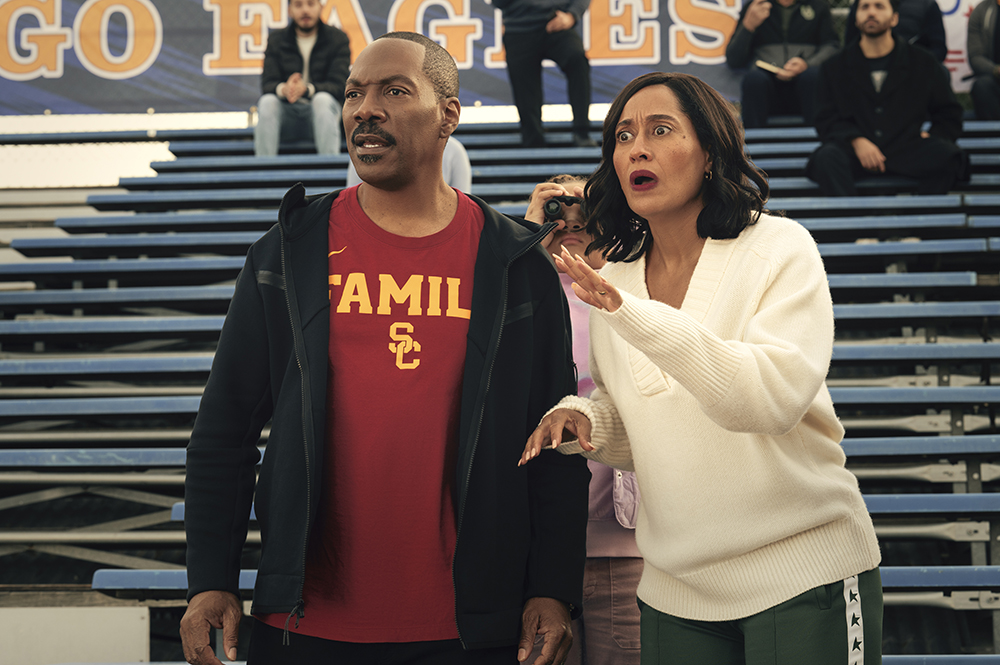 As the countdown continues, each day will unveil a new surprise, ensuring the holiday spirit is alive and well. Highlights include a Giving Tuesday Red Cross Blood Drive, an exclusive release of the new song Miracle by Raphael Saadiq featuring Kelli-Leigh on Amazon Music, and advance free Prime Premiere screenings of Candy Cane Lane for Prime Vdieo members in select cities. For those eager to indulge in holiday shopping, a fully immersive Kringle's Virtual Holiday Shop awaits, offering a one-stop destination for all festive needs.
Adding an extra layer of merriment, The Candy Cane Lane Traveling Truck Tour is set to traverse the U.S., bringing special treats and free items from the film to cities such as Los Angeles, New York, Chicago, Boston, Atlanta, and Miami. Residents can check the tour schedule at CandyCaneLaneTruck.com to see if the truck will bring its festive cheer to a town near them.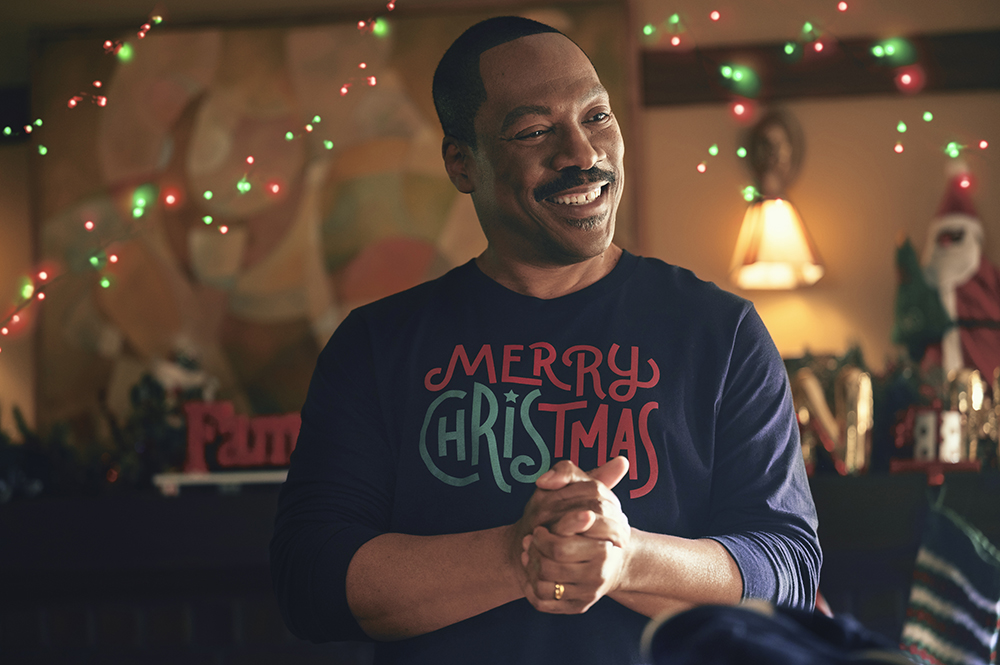 Eddie Murphy, known for his comedic prowess, headlines The 12 Days of Candy Cane Lane, marking his first foray into the holiday film genre. The movie reunites director Reginald Hudlin, Murphy, and producer Brian Grazer for the first time since their 1992 hit, Boomerang. The screenplay, inspired by Kelly Younger's childhood holiday experiences on Candy Cane Lane in El Segundo, California, promises a delightful mix of humor and heartwarming moments.
As the clock ticks down to the global premiere on December 1, audiences can anticipate a magical journey filled with laughter, mischief, and the true spirit of the season. "The 12 Days of Candy Cane Lane" is poised to bring families together, spreading the magic and joy of Christmas across screens worldwide. Get ready for a holiday adventure like no other as Candy Cane Lane opens its doors on Prime Video.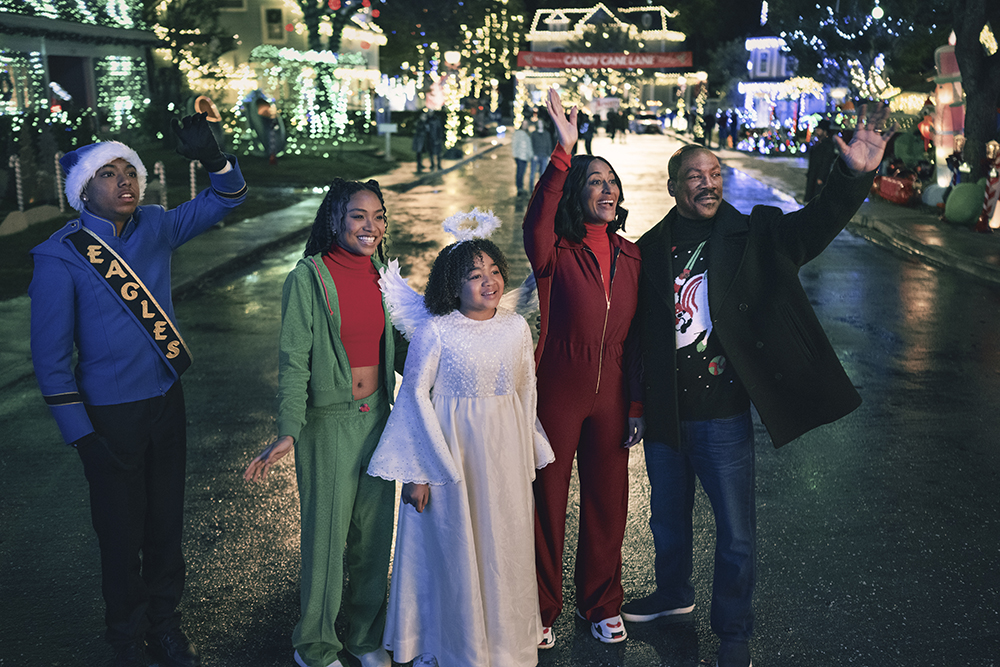 Synopsis :
After Chris inadvertently strikes a deal with a mischievous elf named Pepper to increase his chances of winning, she casts a magical spell that brings the 12 days of Christmas to life and wreaks havoc throughout the town. At the risk of ruining his family's vacation, Chris, his wife Carol and their three children must race against time to break Pepper's spell, confront magical and evil characters and save Christmas for everyone.
Candy Cane Lane
Directed by Reginald Hudlin
Produced by Eddie Murphy, Charisse M. Hewitt, Karen Lunder, Brian Grazer
Written by Kelly Younger
Starring Eddie Murphy, Tracee Ellis Ross, Robin Thede, Nick Offerman, Jillian Bell, Chris Redd
Music by Marcus Miller
Cinematography : Newton Thomas Sigel
Edited by Kenny G. Krauss, Jim May
Production companies : Amazon MGM Studios, Eddie Murphy Productions, Imagine Entertainment
Distributed by Prime Video
Release date : December 1, 2023
Running time : 117 minutes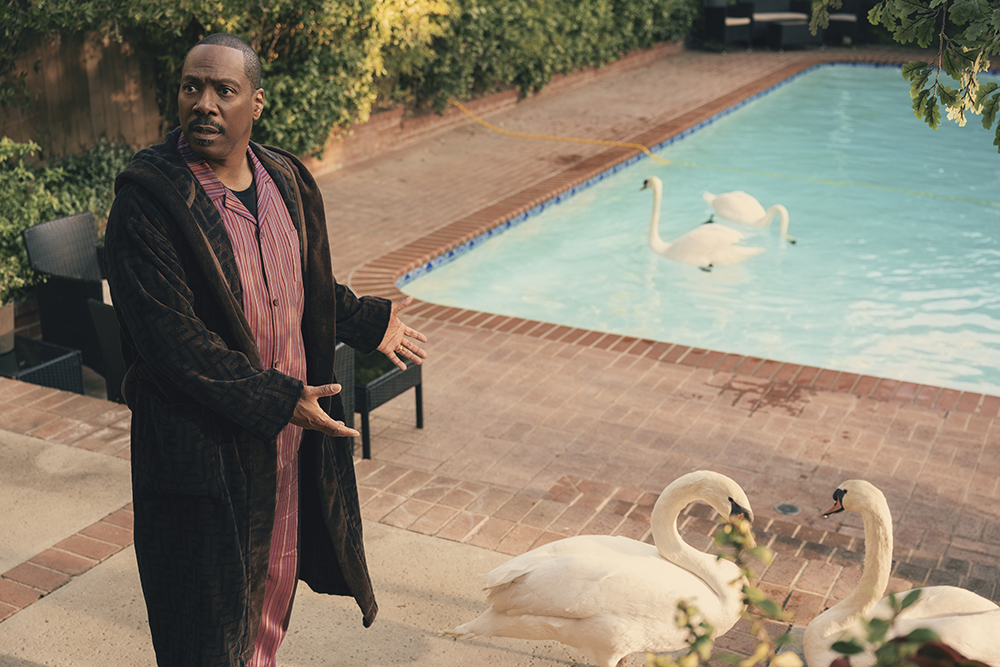 Photos : Copyright Prime Video