By Mulder, 13 november 2023

 
Tickets are now available for the highly anticipated film, The Boy and the Heron, directed by the legendary and Academy Award-winning Hayao Miyazaki and produced by the celebrated animation house, Studio Ghibli. GKIDS, the renowned producer and distributor of award-winning animation, is set to bring this masterpiece to cinemas nationwide on December 8, 2023, with preview engagements in New York and Los Angeles starting on November 22. IMAX Exclusive Early Access screenings are scheduled for December 4, with additional Early Access Fan Events in other premium large formats on December 6.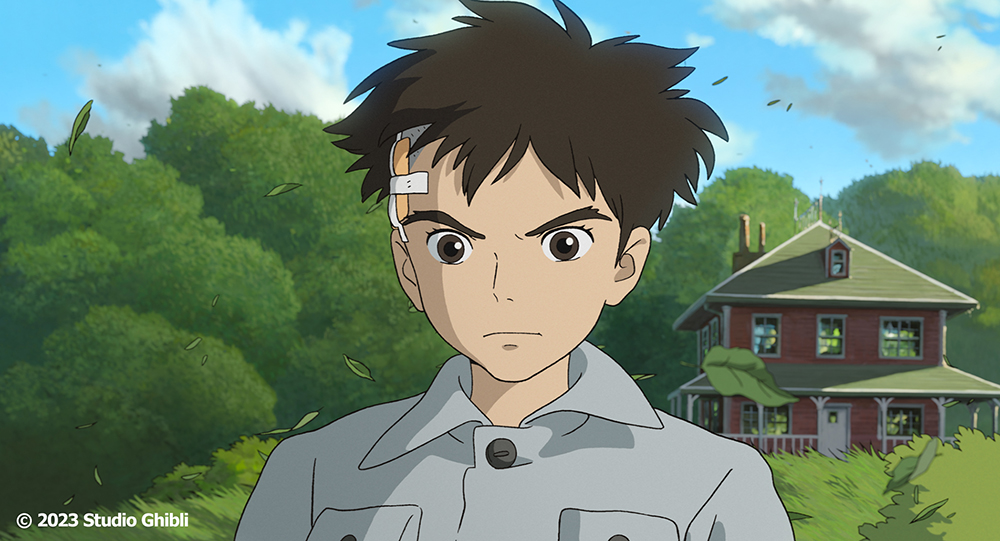 This hand-drawn animated feature, marking Miyazaki's return to the director's chair after a decade, is an original story co-written and directed by Studio Ghibli co-founder Hayao Miyazaki. The film boasts a star-studded cast in both its original Japanese version with English subtitles and a new English language version. The English cast includes Christian Bale, Dave Bautista, Gemma Chan, Willem Dafoe, Karen Fukuhara, Robert Pattinson, and Florence Pugh. The Boy and the Heron is also breaking new ground by being the first Studio Ghibli film to be released in IMAX premium formats.
The film has already made waves on the international stage, premiering at the 48th Toronto International Film Festival to sold-out screenings and rave reviews. It continued to make an impact with premieres at the New York Film Festival, San Sebastian International Film Festival, and the BFI London Film Festival. The film's international journey includes an IMAX presentation at LA's Chinese Theater for the Animation is Film Festival.
Miyazaki, co-founder of Studio Ghibli, is known for creating timeless classics such as My Neighbor Totoro, Kiki's Delivery Service, and Ponyo. Studio Ghibli's influence has extended globally, earning numerous awards, including an Academy Award for Best Animated Feature for Spirited Away. Miyazaki himself received an Honorary Award at the Academy of Motion Picture Arts and Sciences' Governors Awards in 2014.
GKIDS, celebrating its 15th anniversary, serves as the North American distributor for Studio Ghibli's esteemed library of films. The company has garnered an impressive 12 Best Animated Feature Oscar nominations, including films like The Tale of The Princess Kaguya, When Marnie Was There, The Breadwinner, and Wolfwalkers. GKIDS also organizes the annual Ghibli Fest, a nationwide theatrical program featuring Studio Ghibli film screenings.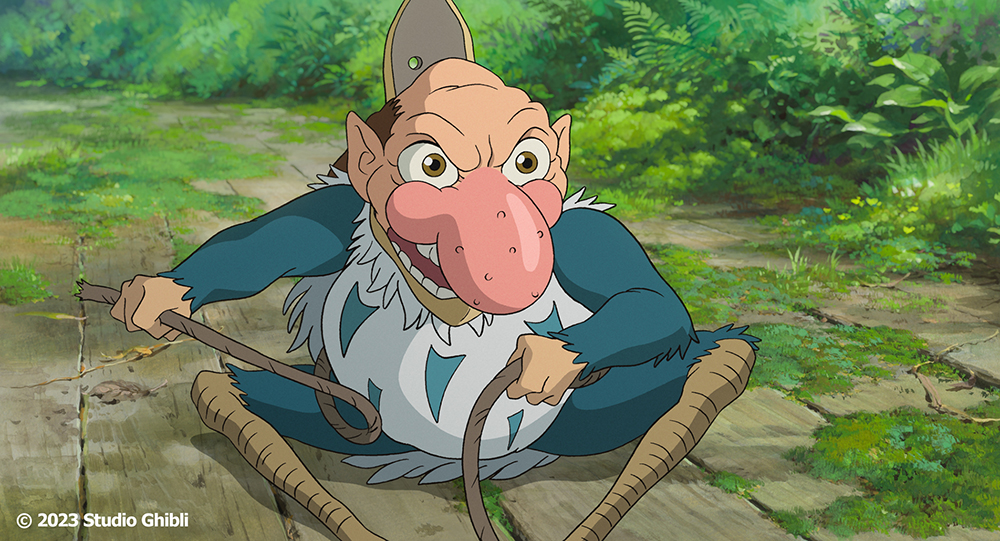 The Boy and the Heron is a culmination of Miyazaki's artistry and storytelling prowess, offering a captivating narrative woven with themes of coming of age and resilience. The film explores the story of Mahito Maki, a young boy who stumbles upon a mysterious tower and enters a fantastical world with a talking grey heron. The narrative unfolds with layers of emotion and depth, drawing inspiration from Miyazaki's own childhood experiences, including the loss of his mother during the Pacific War.
The film's themes delve into the complexities of life, from childhood to the challenges of a world marked by conflict and loss. The protagonist's journey mirrors Miyazaki's own, creating a poignant and deeply personal narrative. The Boy and the Heron is not just an animated film; it is a reflection of Miyazaki's worldview, an exploration of the human spirit, and a testament to the enduring power of storytelling.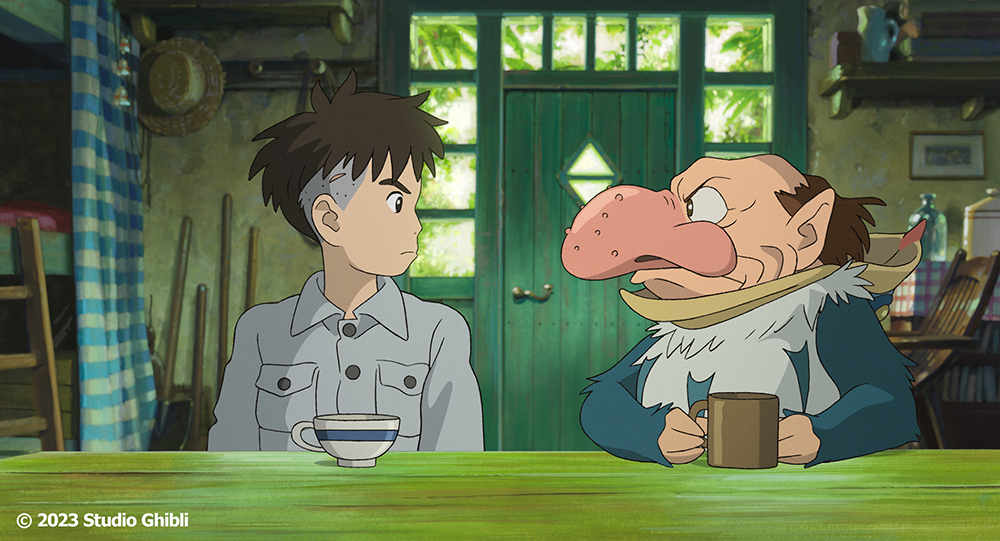 Miyazaki's return from a brief retirement has been met with anticipation and excitement from fans and critics alike. The film's production spanned seven years, facing challenges related to the COVID-19 pandemic and Miyazaki's meticulous animation pace. The result is a cinematic masterpiece that pushes the boundaries of the medium and continues Studio Ghibli's legacy of creating films that resonate with audiences of all ages.
As the film prepares for its North American release, fans can secure their tickets for this cinematic journey by visiting GKIDS' official website. The Boy and the Heron is not just a film; it's an immersive experience crafted by the visionaries at Studio Ghibli and the incomparable Hayao Miyazaki. Don't miss the opportunity to be part of this cinematic event that promises to leave an indelible mark on the world of animation.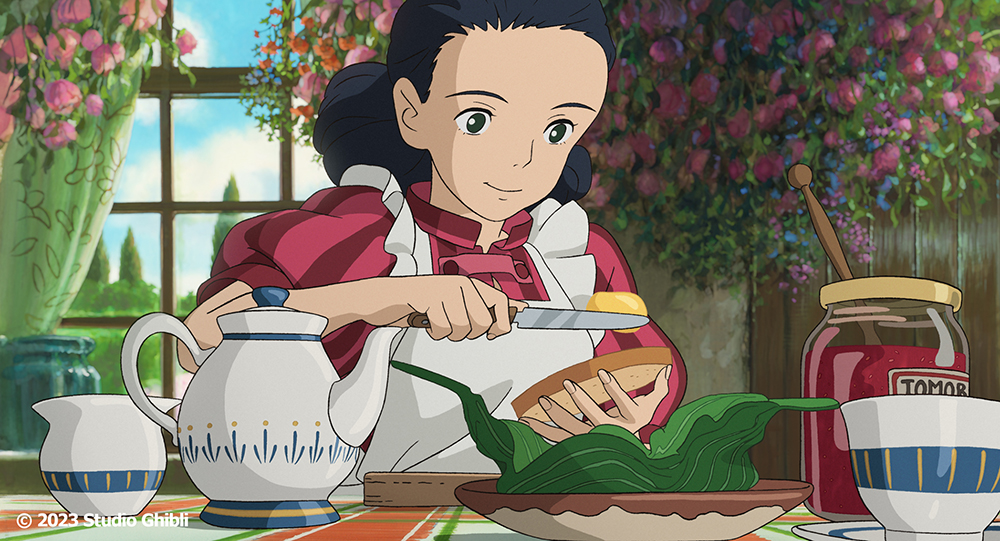 Synopsis :
After his mother's disappearance in a fire, Mahito, an 11-year-old boy, has to leave Tokyo to live in the countryside in the village where she grew up. He settles with his father in an old manor house on a huge estate, where he meets a grey heron who gradually becomes his guide and helps him, as he discovers and questions, to understand the world around him and unravel the mysteries of life.
The Boy and the Heron
Writtand and directed by Hayao Miyazaki
Produced by Toshio Suzuki
Starring Soma Santoki, Masaki Suda, Aimyon, Yoshino Kimura, Shōhei Hino, Ko Shibasaki, Takuya Kimura
Cinematography : Atsushi Okui
Edited by Takeshi Seyama
Music by Joe Hisaishi
Production company : Studio Ghibli
Distributed by Toho (Japan), Wild Bunch Distribution (France),
Release date : July 14, 2023 (Japan), November 1 2023 (France), December6 2023 (United States)
Running time : 124 minutes
Photos : Copyright Studio Ghibli