By Mulder, 18 september 2023
The Batman Adventures toy collection has undoubtedly set a new standard for superhero action figures, and at the heart of this phenomenon lies the incredible 30 cm Batman Figurine. With its exceptional attention to detail, versatile accessories, and immersive playability, this toy is a thrilling addition to any DC Comics fan's collection, be it a child aged 4 and up or an avid collector.
Let's start with the star of the show – the 30 cm Batman figurine. From the moment you lay eyes on it, you'll be captivated by its remarkable "comic book" style design. Every inch of this figurine is carefully crafted to pay homage to the DC Comics universe. The level of detail is nothing short of astonishing; you can practically see the pages of a Batman comic book come to life in front of you. It's a testament to the craftsmanship and dedication of the creators.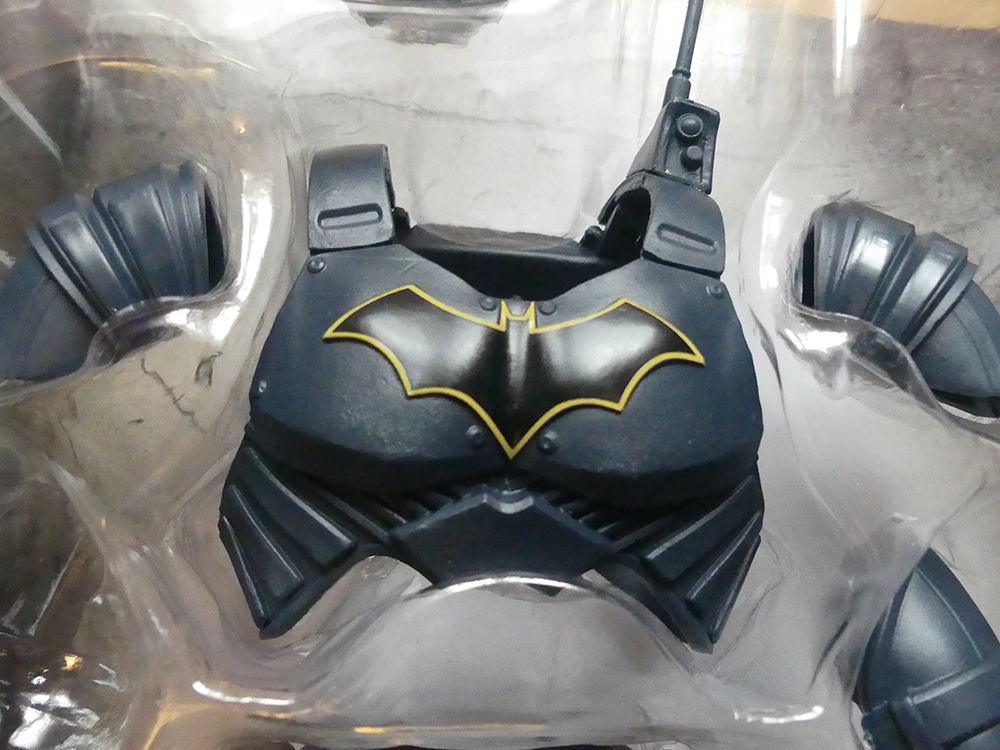 What truly sets this Batman figurine apart from the rest is its versatility. With a whopping 16 interchangeable armor accessories, you have the power to create your own formidable Batman suit. From the iconic Batarang to the trusty grappling hook and more, these accessories are made from soft plastic, making them not only incredibly detailed but also easy to handle and customize on the figure. It's like having your own Batcave of possibilities at your fingertips.
The Batman Adventures 30 cm Figurine is not just a collectible; it's an invitation to relive your favorite Batman moments and create new ones. With 17 points of articulation, you have the freedom to pose Batman in virtually any action-packed stance you can imagine. Recreate epic chases, intense fights, and gravity-defying stunts, all with this highly poseable figure. It's the perfect canvas for your imagination.
Standing tall at 30 cm in height, this Dark Knight figurine strikes the perfect balance between playability and displayability. It's a fantastic size for children aged 4 and up to enjoy hours of imaginative play. And when it's not in action, it can proudly grace a shelf or desk as a stunning decorative item, proudly showcasing your admiration for Batman and the DC Comics universe.
The fun doesn't stop with Batman alone. The Batman Adventures toy collection offers a world of possibilities. Collect other exciting figures like Aquaman and The Flash (each sold separately) to expand your DC Comics universe. Imagine the epic crossovers and adventures waiting to be explored as you assemble your own superhero team.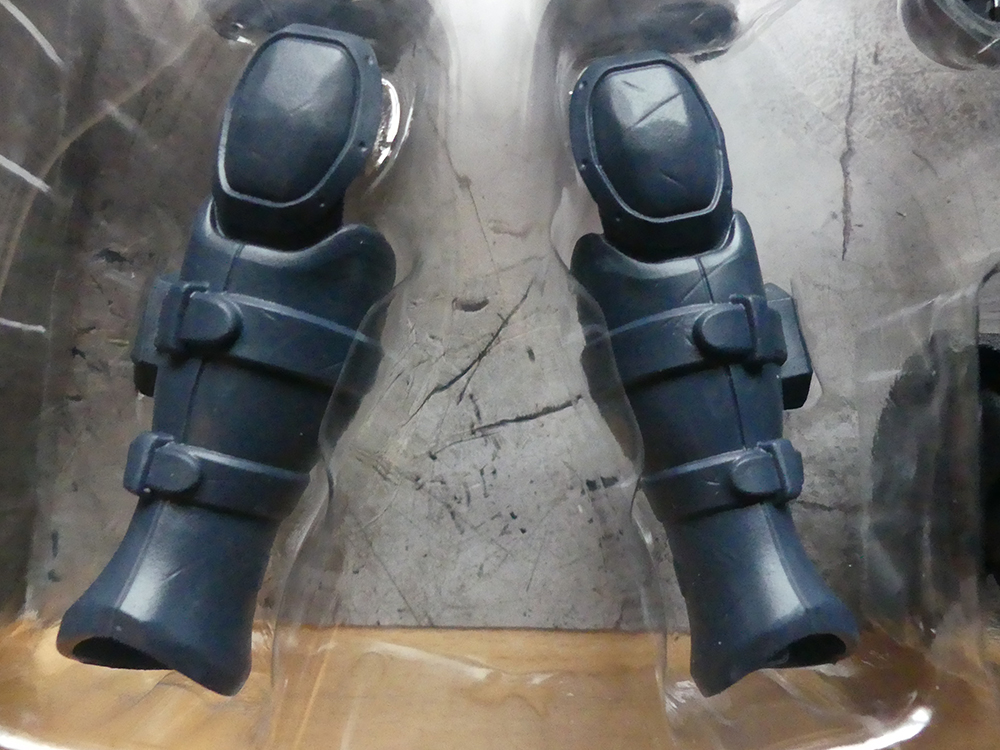 Whether it's a birthday or Christmas, the Batman 30 cm Figurine + Batman Adventures Accessories pack makes for an exceptional gift. Witness your children as they dive headfirst into the DC Comics universe, developing their imaginations through legendary adventures and epic battles. It's a gift that sparks creativity and endless hours of storytelling.
The Batman Adventures 30 cm Figurine and Accessories is a true masterpiece in the world of superhero collectibles. Its stunning design, versatility, and playability make it an ideal choice for both children and collectors alike. Immerse yourself in the DC Comics universe, and let Batman lead the way on countless heroic adventures. This toy is not just an action figure; it's an embodiment of the hero within us all.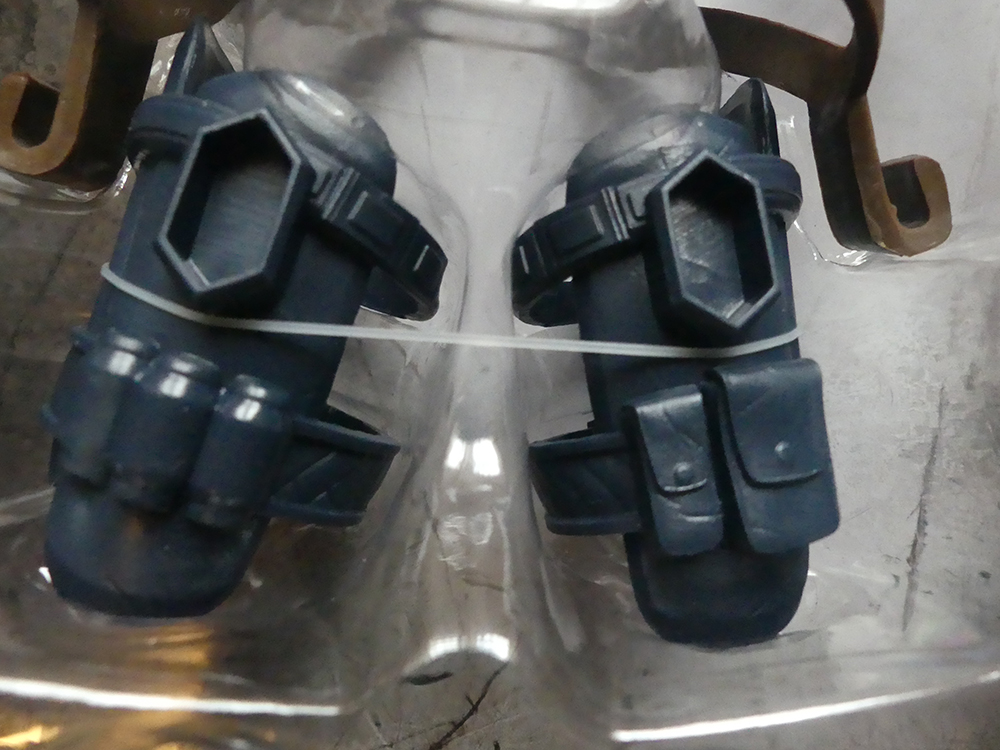 Batman, also known as Bruce Wayne, is an iconic fictional superhero in the DC Comics universe. Created by artist Bob Kane and writer Bill Finger, Batman made his debut in Detective Comics #27 in 1939. Unlike many superheroes, Batman possesses no superhuman powers; instead, he relies on his exceptional intellect, physical prowess, martial arts skills, and an array of cutting-edge gadgets to fight crime and maintain justice in Gotham City. Driven by the tragic loss of his parents to crime in his childhood, Bruce Wayne becomes the masked vigilante known as Batman, patrolling the streets of Gotham by night and assuming the persona of a billionaire philanthropist by day. His dark, brooding demeanor, along with his unwavering dedication to justice, has made Batman one of the most beloved and enduring superheroes in pop culture, embodying the idea that anyone can be a hero with determination and resourcefulness.
You can discover our photos on our Flickr page
Photos : Boris Colletier / Mulderville