By Mulder, 25 august 2023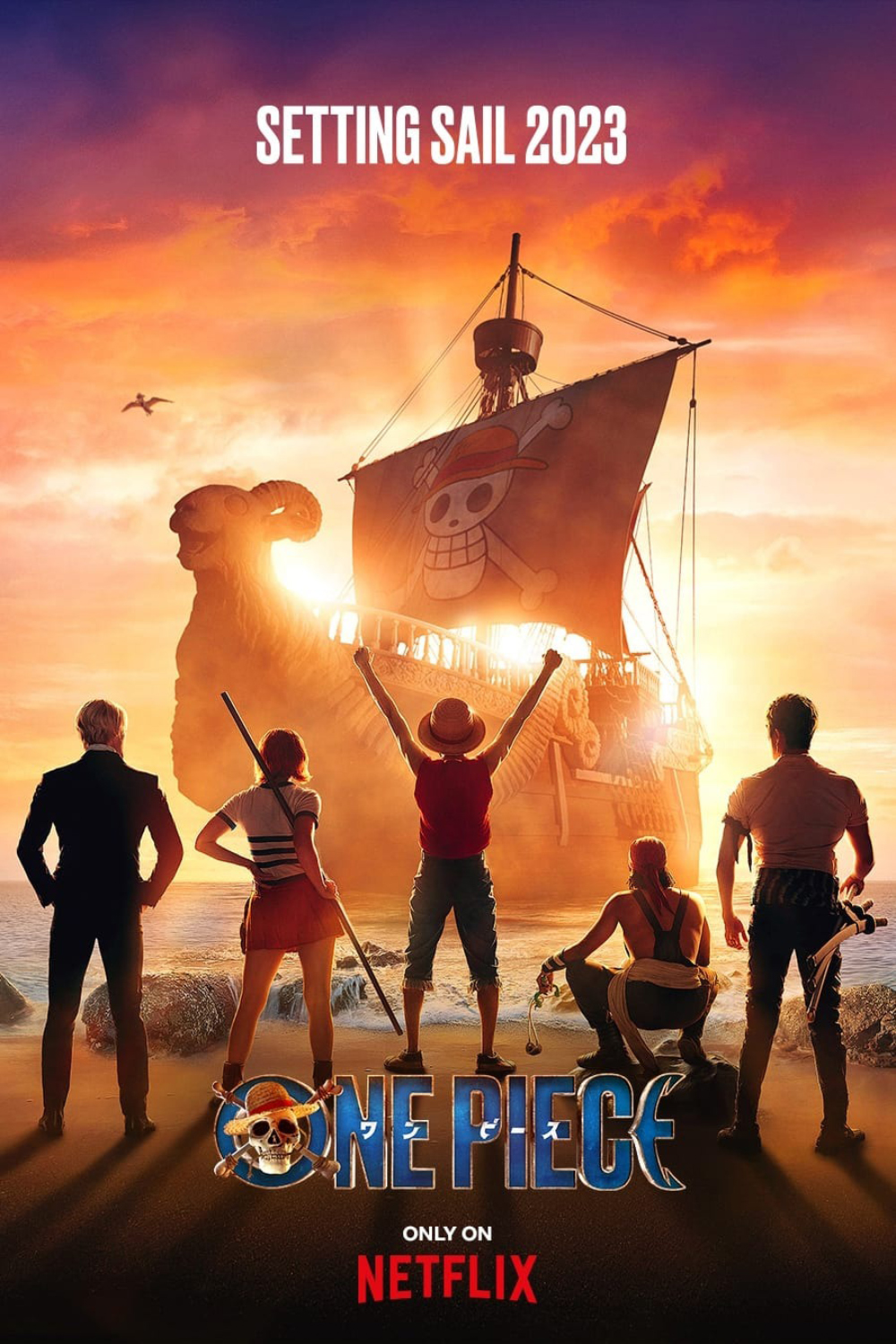 The second single from Netflix's upcoming live action adaptation of the best-selling manga in history, One piece has just released. Available everywhere now, My sails are set feat. Aurora, is the dazzling second single, written and produced by Billboard chart-topping artists Sonya Belousova & Giona Ostinelli, from the depths of this highly awaited series. Uniting the acclaimed composers and music producers, Belousova and Ostinelli - the masterminds behind the phenomenal soundtrack of "The Witcher" - with the effervescent sensation, Norwegian art pop superstar, Aurora, the artist behind the Academy Awards and Golden Globes nominated song "Into The Unknown" from Frozen II, this collaboration is a celestial symphony in motion. AURORA's ethereal vocals cast a spell, immersing listeners in a sublime realm. Belousova & Ostinelli, the composers of the viral sensation "Toss a Coin to Your Witcher," are set to make waves once again, this time in collaboration with AURORA, as they continue to create unforgettable music for captivating stories and push barriers in the epic fantasy action-adventure genre whilst retaining their trademark expansive sound. Together they composed the original score to One piece as well as wrote & produced the original songs. Today's track is the second listen of the eventual soundtrack, which will be released alongside the series on Thursday, August 31.


Sonya Belousova & Giona Ostinelli note, "We were looking for an exceptional artist with a global presence to perform Nami's theme song, embody Nami's rebellious spirit, portray her as an incredibly badass member of the Straw Hats crew, a sharp thief and navigator, but at the same time, fragile, with a dark past, impacted by a childhood trauma. As soon as we met AURORA, we immediately knew she was the one. We first introduce the "My Sails Are Set" theme as soon as the audience meets Nami in a quirky, playful, determined manner. Whereas our "Toss A Coin To Your Witcher" was developed within a singular episode, this time around with "My Sails Are Set" we're able to introduce it at the very beginning of the season and then develop it throughout, thus giving the audience an opportunity to really dive into the theme and explore its various shapes and forms before climaxing into its most powerful and lyrical song rendition performed by Aurora. Aurora is truly brilliant, incredibly musical, she was so eager to bring it all to reflect all the various traits of Nami's personality. You can truly feel and hear Aurora's passion all the way throughout the song. And when the song explodes in the last chorus with her powerful vocal chanting, this magical moment always takes your breath away!"
Based on Japan's highest-selling manga series in history by Eiichiro Oda, One piece is a legendary high-seas adventure unlike any other. Monkey D. Luffy is a young adventurer who has longed for a life of freedom since he can remember. Luffy sets off from his small village on a perilous journey to find the legendary fabled treasure, One piece, to become King of the Pirates! But in order to find the ultimate prize, Luffy will need to assemble the crew he's always wanted before finding a ship to sail, searching every inch of the vast blue seas, outpacing the Marines, and outwitting dangerous rivals at every turn.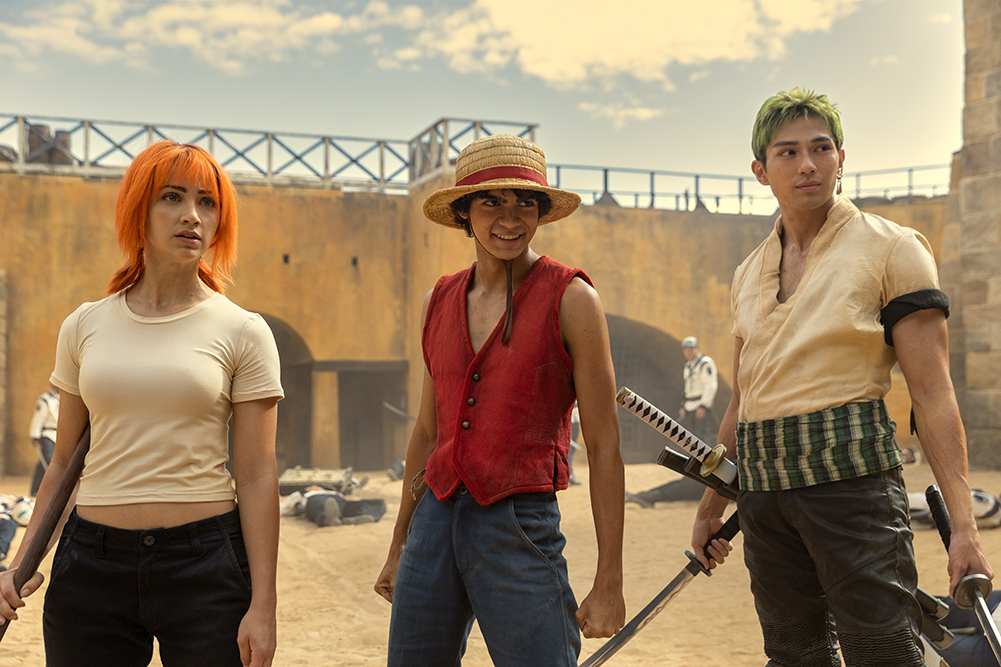 Starring Iñaki Godoy as Monkey D. Luffy, Mackenyu as Roronoa Zoro, Emily Rudd as Nami, Jacob Romero as Usopp, and Taz Skylar as Sanji, One piece is a live action pirate adventure created in partnership with Shueisha and produced by Tomorrow Studios and Netflix. Matt Owens and Steven Maeda are writers, executive producers, and showrunners. Eiichiro Oda, Marty Adelstein, and Becky Clements also executive produce. Previously announced cast includes Vincent Regan, Ilia Isorelýs Paulino, Morgan Davies, Aidan Scott, Langley Kirkwood, Jeff Ward, Celeste Loots, Alexander Maniatis, McKinley Belcher III, Craig Fairbrass, Steven Ward, Chioma Umeala and Michael Dorman. Additional cast to be announced.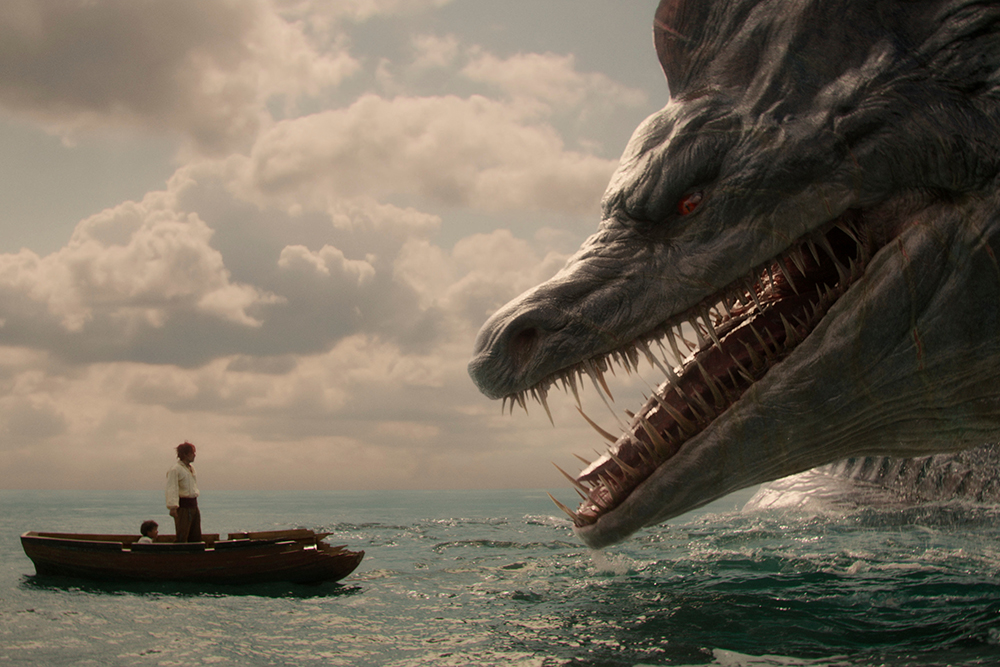 Synopsis :
Monkey D. Luffy is a young adventurer who has always dreamed of a life of freedom. Leaving his village, he embarks on a perilous journey in search of a mythical treasure, the One Piece, to become king of the pirates! But to find this famous booty, Luffy will have to assemble the crew of his dreams, then find a ship, criss-cross the oceans, defeat the Navy at his heels and prove himself a better strategist than the dangerous rivals who await him at every step.
One Piece
Based on One Piece by Eiichiro Oda
Developed by Matt Owens, Steven Maeda
Starring Iñaki Godoy, Mackenyu, Emily Rudd, Jacob Romero Gibson, Taz Skylar
Narrated by Ian McShane
Composers : Sonya Belousova, Giona Ostinelli
Executive producers : Eiichiro Oda, Marty Adelstein, Becky Clements, Matt Owens, Steven Maeda
Cinematography : Nicole Hirsch Whitaker, Michael Wood
Editors : Eric Litman, Tessa Verfus, Kevin D. Ross, Tirsa Hackshaw
Production companies : Kaji Productions Tomorrow Studios, Shueisha