By Mulder, 22 august 2023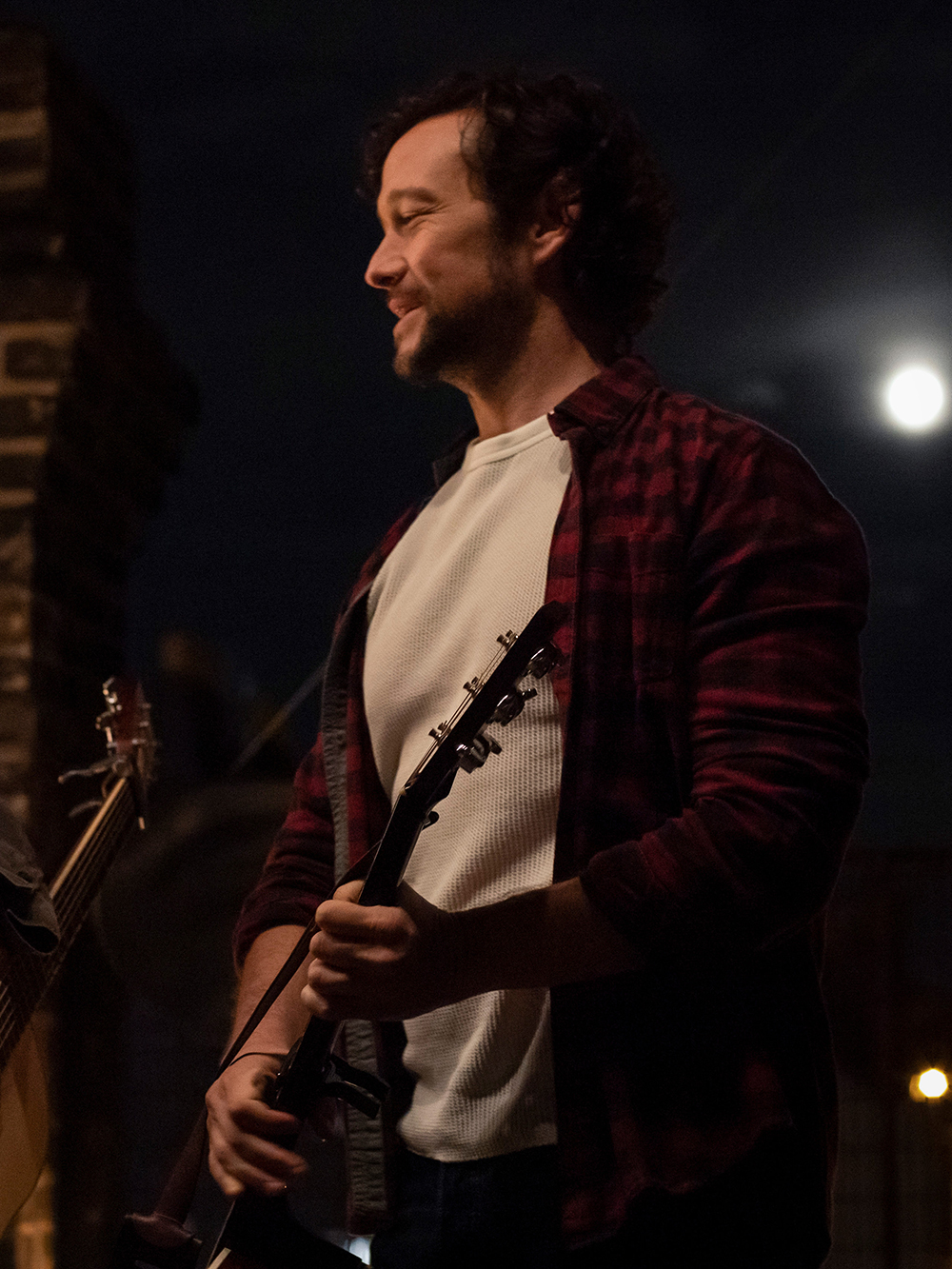 Lakeshore Records is set to release Flora and Son—Original Motion Picture Soundtrack produced by Gary Clark (Sing Street), and songs performed by stars Eva Hewson, Joseph Gordon Levitt and Orén Kinlan. Additional score is by Clark and directorJohn Carney (Once). The album will be released digitally on September 15. The first single, the effervescent and anthemic "High Life," features Hewson and Kinlan as they perform together in one of the most uplifting moments in the film.
Prepare to be swept away by the enchanting melodies and heartfelt performances of Flora and Son, a captivating musical comedy-drama film directed and written by the talented John Carney. The movie promises to be a remarkable cinematic experience with its original songs crafted by the collaborative genius of Carney and Gary Clark.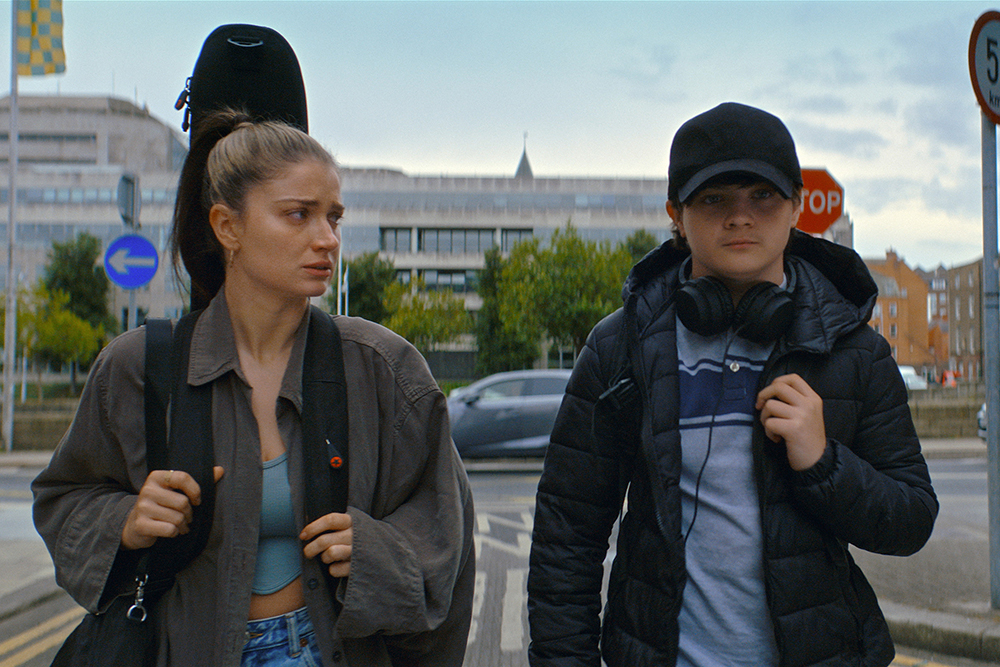 Starring the brilliant ensemble of Eve Hewson, Jack Reynor, Orén Kinlan, and Joseph Gordon-Levitt, Flora and Son takes audiences on an emotional rollercoaster through its melodic storytelling. Set against the backdrop of Dublin, the film's principal photography unfolded on location, capturing the city's vibrant essence and contributing to the authentic charm of the narrative.
Eve Hewson, whose on-screen presence is both captivating and melodious, shares her passion for the guitar, which she skillfully demonstrated even before joining the cast. Her dedication shines through as she delivers heartfelt performances, capturing the essence of her character's journey.
Joseph Gordon-Levitt, a familiar face to audiences worldwide, expressed his exhilaration at merging his lifelong musical passion with his acting prowess. He enthused, "I finally got to play music in a movie! It's really true, I've always wanted to do it and I've always been a musician at heart and love doing it." His dedication and determination shine through as he brings his character to life with authenticity and flair.
The film's premiere at the illustrious 2023 Sundance Film Festival was a resounding success, igniting spontaneous applause and earning a standing ovation from the audience during its initial screening. The magnetic pull of the original songs led to an instant connection with the viewers, marking a pivotal moment for the cast, crew, and all those involved. Following its Sundance debut, the distribution rights for Flora and Son were acquired by Apple Studios for a substantial sum, a testament to the film's universal appeal and promising potential. The journey continues as the movie is set to grace the screens of the 2023 Toronto International Film Festival on September 7, 2023, further cementing its place in the cinematic landscape.
The eagerly awaited theatrical release is scheduled for September 22, 2023, offering audiences a chance to immerse themselves in the magic of Flora and Son on the big screen. For those who prefer the comforts of home, the film will be available for streaming on Apple TV+ starting September 29, 2023, ensuring that its melodies reach hearts far and wide.
Mark your calendars for February 23, 2024, as Ireland prepares to welcome the heartfelt harmonies of Flora and Son. As the movie embarks on its global journey, it promises to leave an indelible mark on audiences, resonating with its soulful tunes and captivating performances. Get ready to laugh, cry, and sing along as Flora and Son takes you on an unforgettable musical odyssey.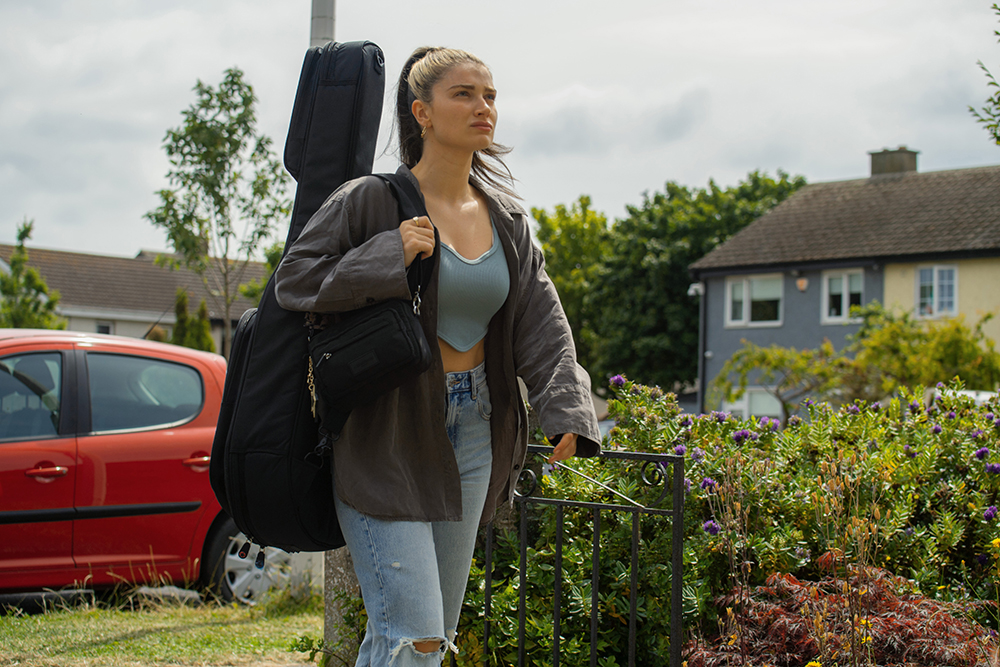 Track List Flora & son
01. Guitar Repair – Gary Clark
02. I Hope That I Don't Fall in Love with You - JosephGordon-Levitt
03. Abra Da Cabra - Gary Clark
04. I Get Along Without You - Joseph Gordon-Levitt
05. Dublin07 - Eve Hewson, Oren Kinlan
06. Juanita - Eve Hewson
07. Shopping Mall - Gary Clark
08. Welcome to L.A. - Joseph Gordon-Levitt
09. I'll Be The One - Adam Hunter
10. Crumlin to L.A. - Jack Reynor, Gary Clark
11. Meet In The Middle - Joseph Gordon-Levitt, Eve Hewson
12. Rooftop - Gary Clark
13. Court - Gary Clark
14. Montage - Gary Clark, John Carney
15. Flora Watches Max - Gary Clark
16. High Life - Eve Hewson, Oren Kinlan
17. Talking To You - Joseph Gordon-Levitt
18. The Best Day - Adam Hunter
Synopsis :
Single mom Flora (Eve Hewson) is at a loss about what todo with her rebellious teenage son, Max (Orén Kinlan). Encouraged by the police to find Max a hobby, Flora tries to occupy him with a beat-up acoustic guitar. With the help of a washed-up LA musician (Joseph Gordon-Levitt), Flora and Max discover the transformative power of music. From the musical mind of John Carney, "Flora and Son" explores the bond between a mother and son on a journey toward a new harmony.
Flora and Son
Written and directed by John Carney
Produced by Anthony Bregman, John Carney, Peter Cron, Rebecca O'Flanagan, Robert Walpole
Starring Eve Hewson, Jack Reynor, Orén Kinlan, Joseph Gordon-Levitt
Cinematography : John Conroy
Edited by Stephen O'Connell
Music by Gary Clark, John Carney
Production companies : FilmNation Entertainment, Fifth Season, Screen Ireland, Likely Story
Distressed Films : Treasure Entertainment
Distributed by Apple TV+
Release dates : January 22, 2023 (Sundance), September 22, 2023 (United States),
Running time: 97 minutes
(Source : press release)