By Mulder, 17 august 2023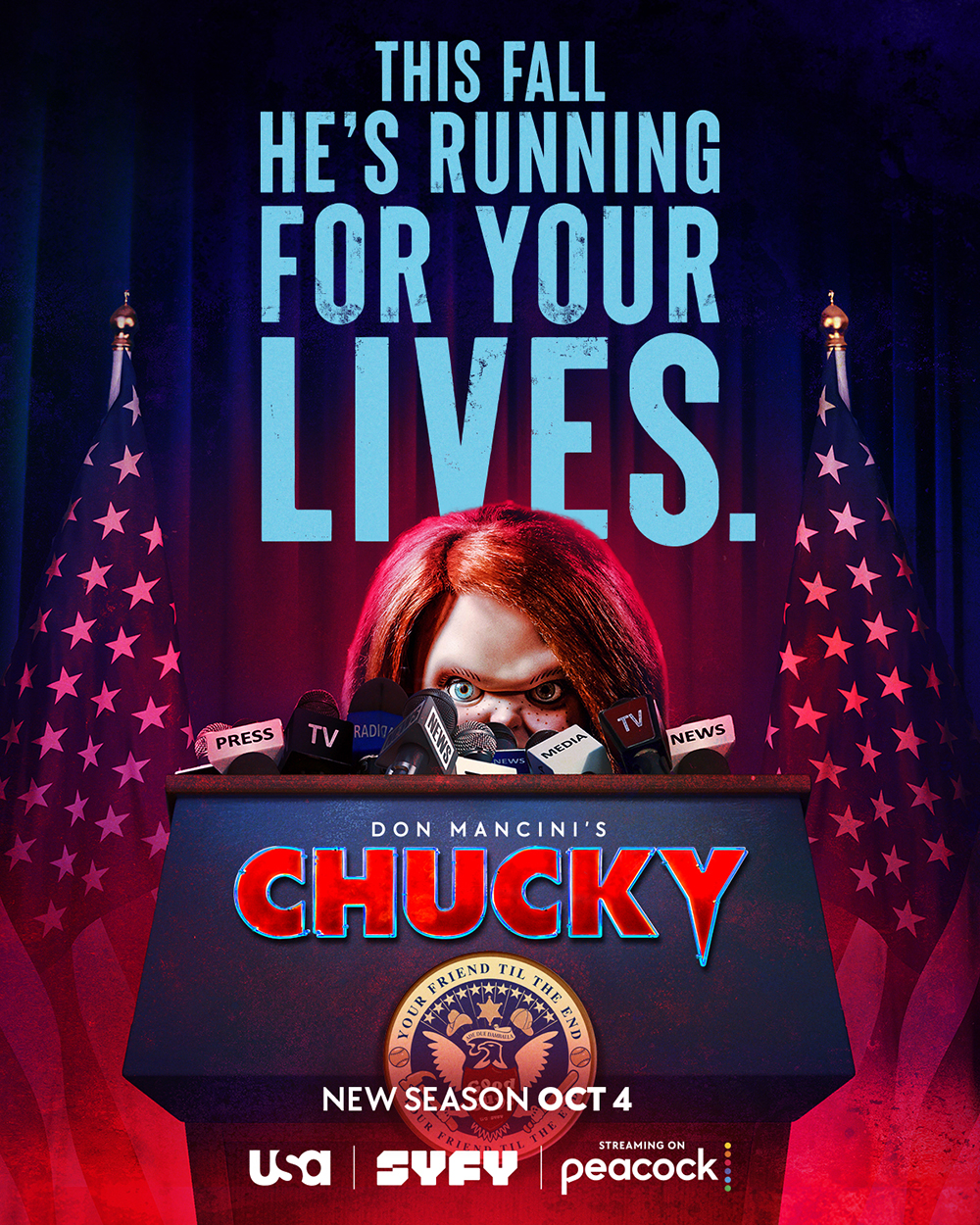 In a spine-chilling continuation of the iconic Child's Play film franchise, Chucky has taken television audiences by storm. The American horror television series, created by Don Mancini, has captured the attention of horror enthusiasts and fans of the original films alike. Premiering to great anticipation on October 12, 2021, simultaneously on Syfy and USA Network, the series has not only met expectations but also left viewers eagerly awaiting its upcoming third season set to premiere on October 4, 2023.
Chucky serves as a sequel to the seventh film in the Child's Play franchise, Cult of Chucky, and brings back the chilling Brad Dourif as the voice of the titular character. The show has also reintroduced beloved characters from previous films, portrayed by a stellar cast that includes Zackary Arthur, Alyvia Alyn Lind, Teo Briones, and Björgvin Arnarson.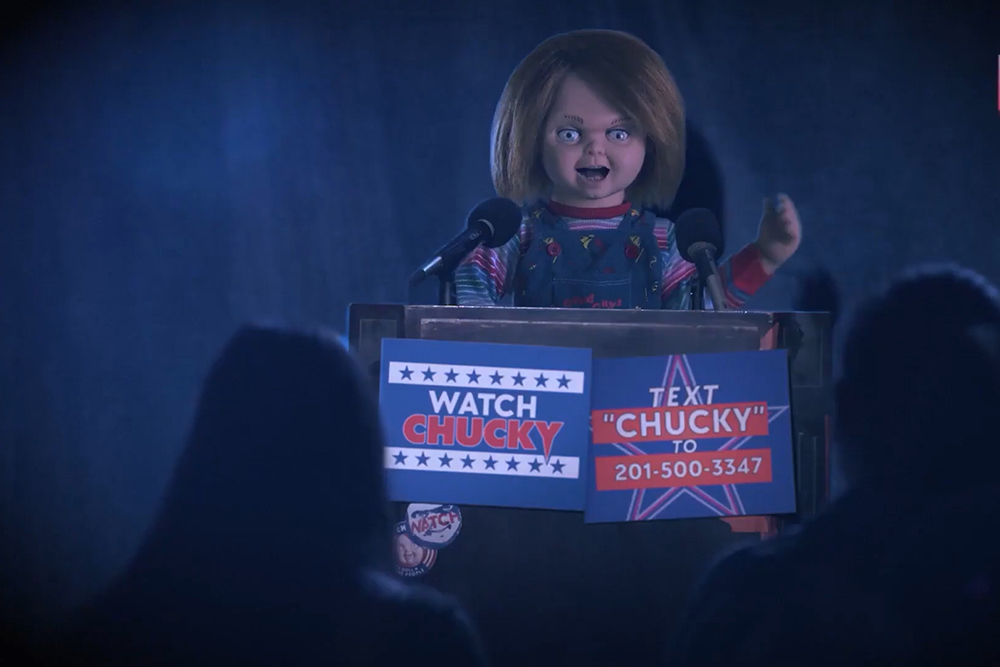 Developed for television on Syfy and USA Network, Chucky"takes audiences on a suspenseful journey as the diabolical doll embarks on a series of mysterious murders in a seemingly quiet American city. With a gripping plot and intricate character development, the series has received acclaim from critics, cementing its place as a must-watch for horror aficionados.
The show's success has been undeniable, prompting the renewal for a second season shortly after its premiere in November 2021. Season two, which premiered on October 5, 2022, took the story to new heights, exploring the depths of horror and mystery even further. The anticipation for the third season is palpable, as fans eagerly await its release in Fall 2023.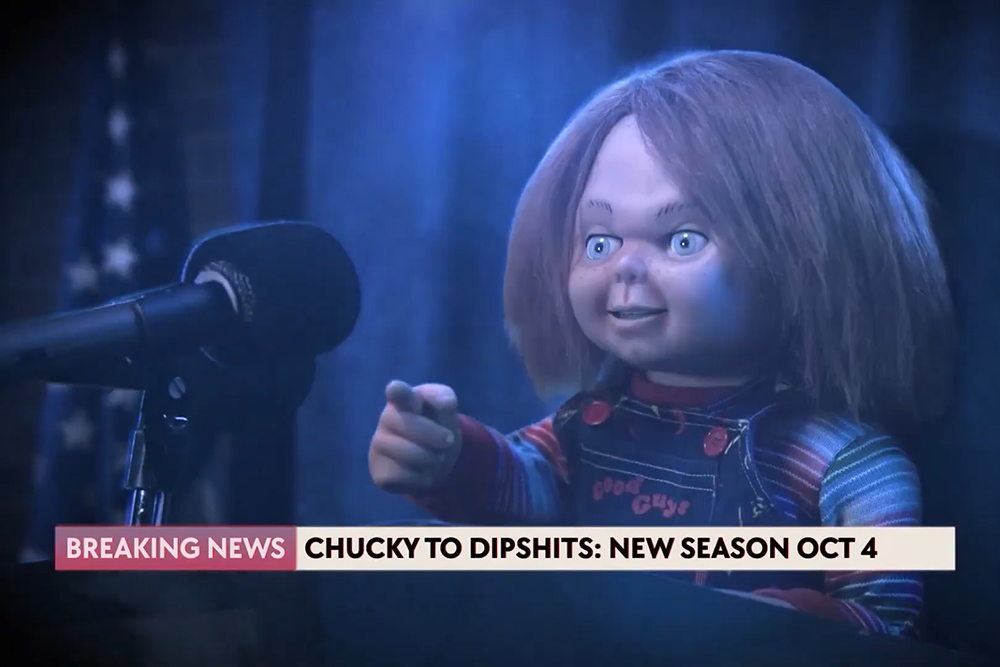 Don Mancini, the creative force behind the series, has masterfully brought the chilling doll back to life, infusing the show with fresh ideas while staying true to the franchise's roots. Mancini's commitment to revitalizing the story in a television format has resonated with viewers, drawing them into a world of terror, intrigue, and unexpected twists.
Behind the scenes, the production of Chucky has been a labor of love, with meticulous attention to detail evident in every aspect. From the elaborate puppetry that brings Chucky to life, to the haunting musical score composed by Joseph LoDuca, the series has spared no expense in delivering a captivating and immersive experience.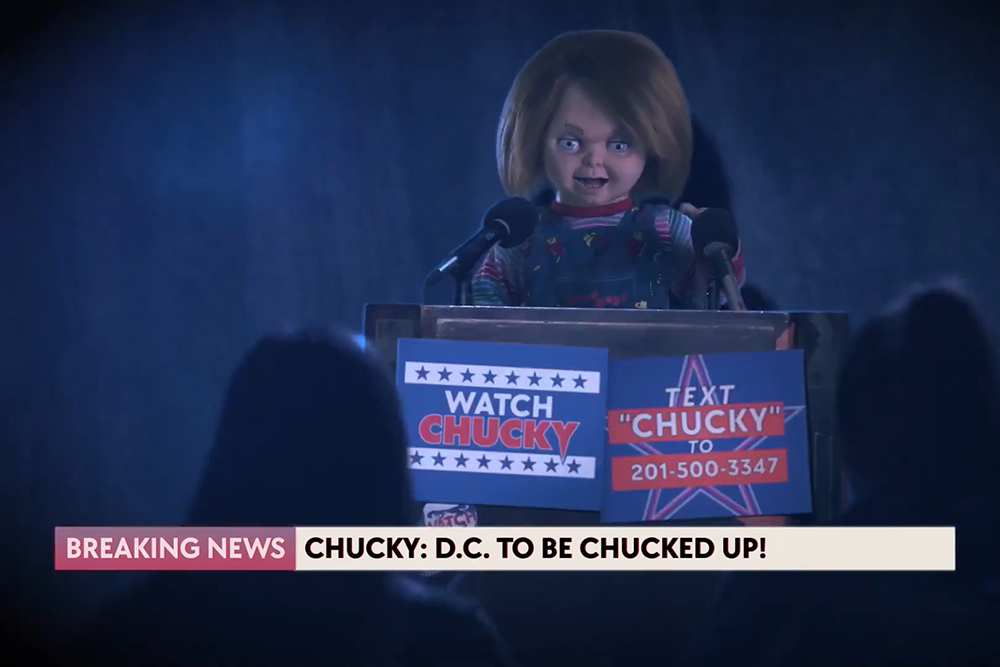 As anticipation builds for the upcoming third season, fans can rest assured that Chucky will continue to push the boundaries of horror storytelling, delivering shocks, scares, and suspense that will leave audiences on the edge of their seats. With its unique blend of psychological horror and gripping narrative, Chucky stands as a testament to the enduring appeal of the Child's Play franchise and its ability to captivate audiences across generations.
Synopsis :
When an old Chucky doll turns up at a neighborhood garage sale, a quiet American town is thrown into chaos, and a series of terrible murders begins to reveal the secrets of the townspeople.
Chucky
Created by Don Mancini
Based on Characters created by Don Mancini
Starring Zackary Arthur, Björgvin Arnarson, Alyvia Alyn Lind, Teo Briones, Brad Dourif
Music by Joseph LoDuca
Executive producers : Jeff Renfroe, Harley Peyton, Alex Hedlund, Nick Antosca, David Kirschner, Don Mancini
Producers : Mallory Westfall, Mitch Engel, Todd Copps
Cinematography : Colin Hoult, Christopher Soos
Editors : Randy Bricker, Lisa Grootenboer, Ken Ramos, Shiran Carolyn Amir, Thom Newell
Production companies : Pheidippides, David Kirschner Productions, Eat the Cat, Universal Content Productions
Original network : Syfy, USA Network , Peacock
Original release October 12, 2021 – present