By Mulder, 17 august 2023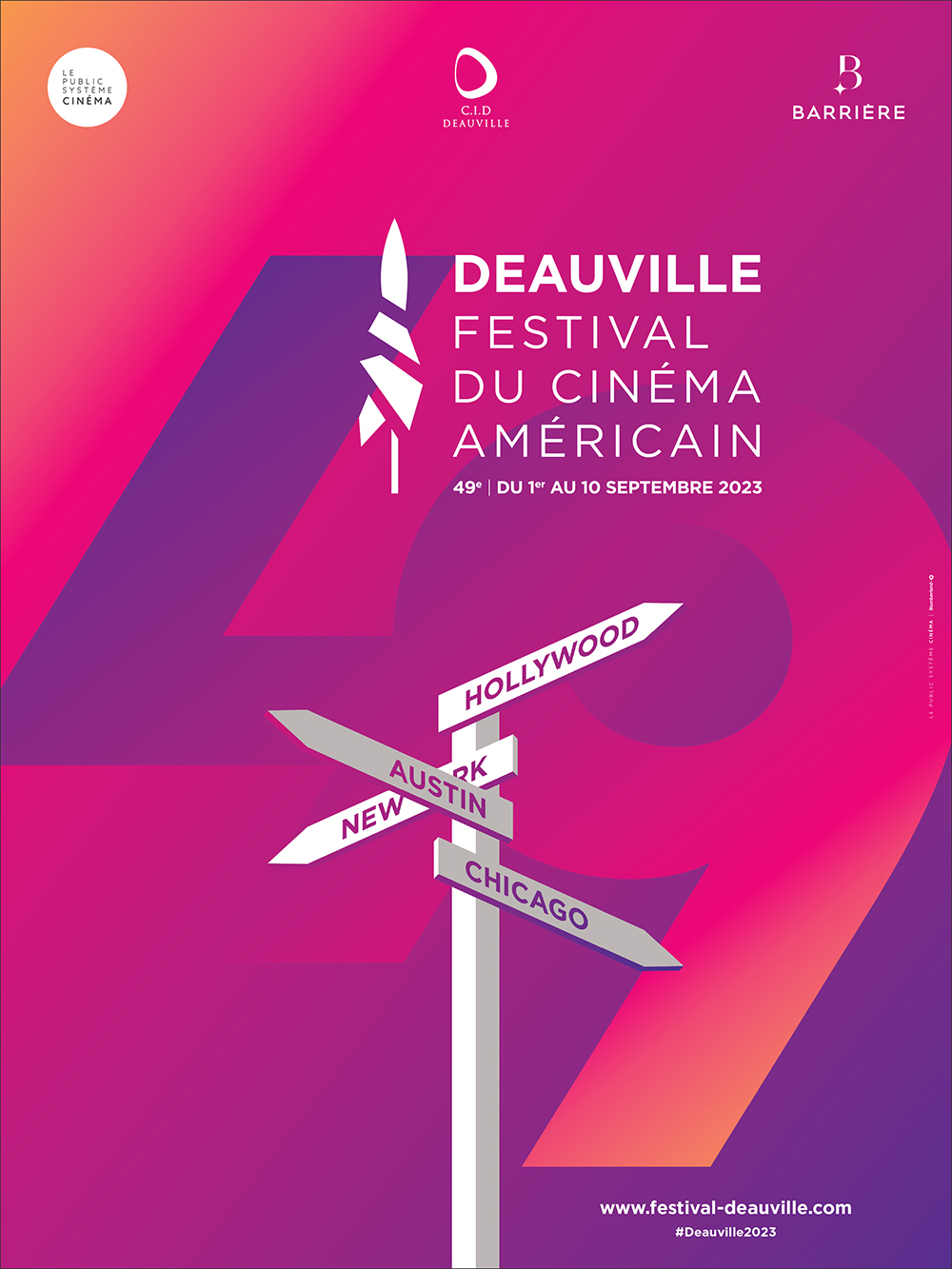 The Deauville American Film Festival is a major cinematic event held every year in Deauville, a seaside town in Normandy, France. The festival is entirely dedicated to American cinema, and is one of the most important film events in Europe showcasing American cinema.
The festival was founded in 1975 by Lionel Chouchan, André Halimi, and Michel d'Ornano. Since then, it has taken place every year in early September. The festival presents a diverse selection of American films, ranging from popular Hollywood productions to more avant-garde independent films. There are previews, competition films, retrospectives and tributes to leading figures in American cinema. The festival hosts an official competition, with films competing for various prizes, including the Grand Prix and the Jury Prize. It's an opportunity for emerging filmmakers to make their mark, and for films to be screened before an international audience.
100 Years of Warner Bros (USA)

Written and directed by Leslie Iwerks
Produced by Leslie Iwerks
Starring George Clooney, Clint Eastwood, Martin Scorsese, Oprah Winfrey, Christopher Nolan
Cinematography : Jonathan Ingalls
Edited by Hyun­soo Moon, Lance Larson, David Isser, Caleb Emerson & Quin O'Brien
Distributed by Warner Bros
Running time : 232 minutes
Synopsis : A historical look at the legacy of one of America's greatest studios. This documentary explores the origins, evolution and endurance of Warner Bros, from a family affair to a global giant, as it celebrates its 100th anniversary this year.
Invincible summer (France)

Directed by Stéphanie Pillonca
Produced by Christophe Pinguet & Simon Istolainen
Music by Martin Balsan
Cinematography : Hugues Poulain
Edited by Fabien Bouillaud
Distributed by Apollo films (France)
Release date : May 31 2023 (France)
Running time : 105 minutes
Synopsis : Imagine a bad news. The type that calls every­thing into question. This is what happened to Olivier Goy one morning in December 2020. In one sen­tence, the diagnosis is announced: he probably only has three years left to live and no treatment. But Olivier decides to ignore this countdown. He intends to live life to the fullest and enjoy every second.
Jerry Schatzberg, landscape portrait (France)
Directed by Pierre Filmon
Produced by Pierre Filmon
Starring Jerry Schatzberg , Michel Ciment
Cinematography : Olivi­er Chambon
Edited by Anouk Zivy
Running time : 46 minutes
Synopsis : The photographic world of Jerry Schatzberg, from Vogue, Dior, Faye Dunaway to Fidel Castro and from Bob Dylan to Al Pacino.
Natalia (USA)
Directed by Elizabeth Mirzaei
Produced by Omar Mul­lick, Elizabeth Mirzaei & Gulistan Mirzaei
Cinematography : Elizabeth Mirzaei
Edited by Melanie Annan & Elizabeth Mirzaei
Production companies : Artifactual Media
Running time : 76 minutes
Synopsis : 29-year-old Natalia is about to make her Life Profession in the orders of the Byzantine Catholic Church, having left behind her exci­ing life as a young student to devote herself to God. Direc­tor Elizabeth Mirzaei films these last few months, filled with doubts and questions, but also joy and contemplation.
Nuclear now (USA)

Directed by Oliver Stone
Written by Oliver Stone & Joshua S. Goldstein
Produced by Fernando Sulichin, Maximilien Arvelaiz & Robert S. Wilson
Starring Oliver Stone (Narrator)
Music by Vangelis
Cinematography : Lucas Fuica, Korkut Akir & Steven Wacks
Edited by Brian Berdan & Kurt Mattila
Distributed by Mediawan Rights
Synopsis : In the middle of the 20th century, as societies began to switch to nuclear power and away from fossil fuels, a long-running public relations campaign to frighten the public was launched, financed largely by oil interests. This campaign would sow fear about harmless low-level radiation and create confusion between nuclear weapons and nuclear power. Director Oliver Stone explores the possibility of the global community overcoming challenges such as climate change and achieving a better future through nuclear power.
Rock Hudson: all that heaven allowed

Directed by Stephen Kijak
Produced by George Chignell, Will Clarke, Carolyne Jurriaans, Greg Berlanti, Sarah Schechter
Starring Doris Day, Linda Evans, Mark Griffith, Ross Hunter, Douglas Sirk, Illeana Douglas
Music by Laura Karpman
Cinematography : Tim Flower, Brian Hubbard, Derek Weisehahn, Stuart Luck
Edited by Claire Didier
Production companies :
Distributed by Universal Pictures Content Group
Running time : 105 minutes
Synopsis : An intimate portrait of actor Rock Hudson, an icon of Hollywood's Golden Age, whose death from AIDS in 1985 shocked the world and forced a shift in public perception of the pandemic. This film examines not only his cinematic and cultural legacy but takes a rare and sometimes heartbreaking look at his private life through interviews with close friends and former lovers.
(Source : press release)