By Mulder, 02 june 2023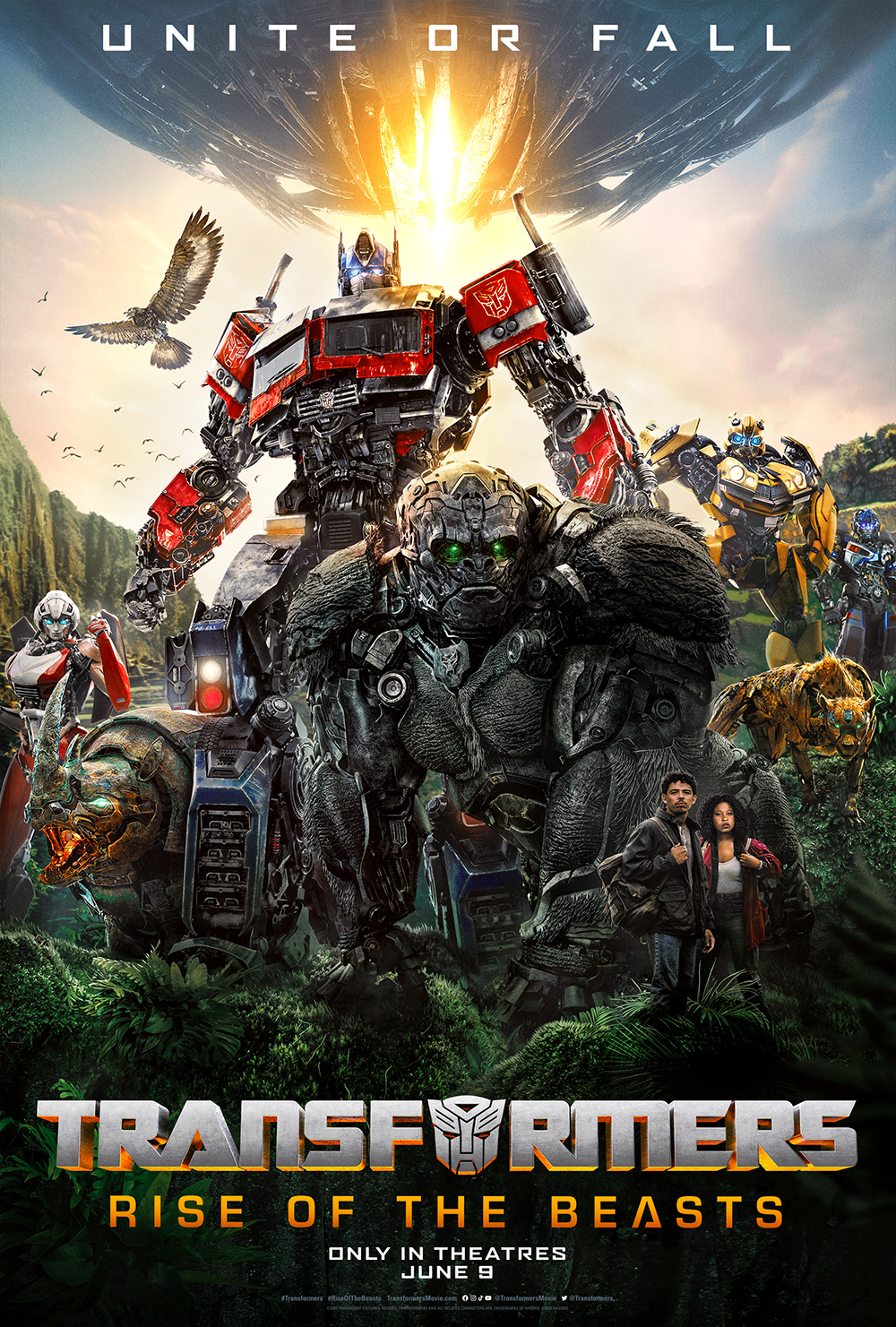 Transformers: Rise of the Beasts is an American science fiction action film based on Hasbro's Transformers toy line and primarily influenced by the Beast Wars storyline. The film is the seventh installment in the Transformers film series and a sequel to Bumblebee (2018). The film is directed by Steven Caple Jr. from a screenplay by Joby Harold, Darnell Metayer, Josh Peters, Erich Hoeber, and Jon Hoeber. It will star Anthony Ramos, Dominique Fishback, Luna Lauren Vélez and Tobe Nwigwe in his film debut, as well the voice talents of Ron Perlman, Peter Dinklage, Michelle Yeoh, Pete Davidson, Liza Koshy, Cristo Fernández, Michaela Jaé Rodriguez, and previous voice actors, Peter Cullen, John DiMaggio and David Sobolov.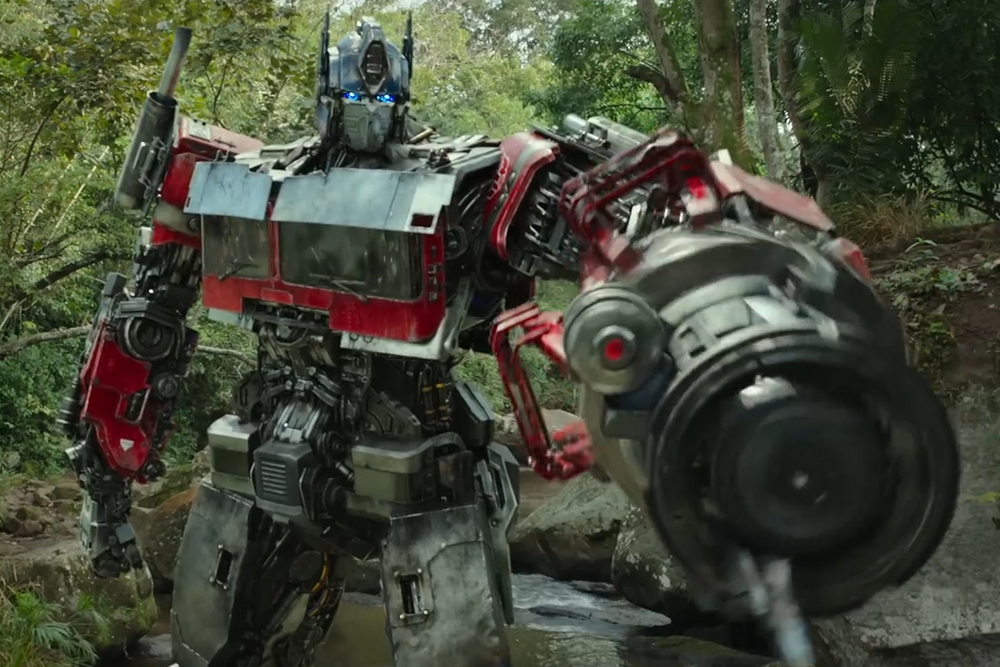 Milan Records today announces the release of Transformers : Rise of the Beasts (original motion picture soundtrack) by composer Jongnic Bontemps. Available everywhere Friday, June 9 and to preorder today, the album features music written by Bontemps for the seventh live-action installment in the blockbuster film franchise. Transformers: Rise of the Beasts is the latest collaboration between director Steven Caple Jr. and Jongnic Bontemps, the duo having previously worked together on Caple Jr.'s directorial debut The Land and 2018's hit film Creed II. Making its debut today alongside album preorder is the album's opener track "The Maximals," giving listeners of what can be expected from the album ahead of its wide release next Friday, June 9

Of the soundtrack, composer Jongnic Bontemps says, "I wish I could tell my pre-adolescent self that one day the toys that you're having endless hours of fun with, will one day be a movie series, and that you'll write the music for Transformers: Rise of the Beasts. That might have kept me out of a lot of trouble… Scoring the movie and working with my longtime collaborator Steven Caple Jr. has exceeded my wildest dreams and I'm deeply honored to be a part of the Transformers legacy. We worked tirelessly to honor the musical language of the previous films, and reimagine it through the lens of our current world".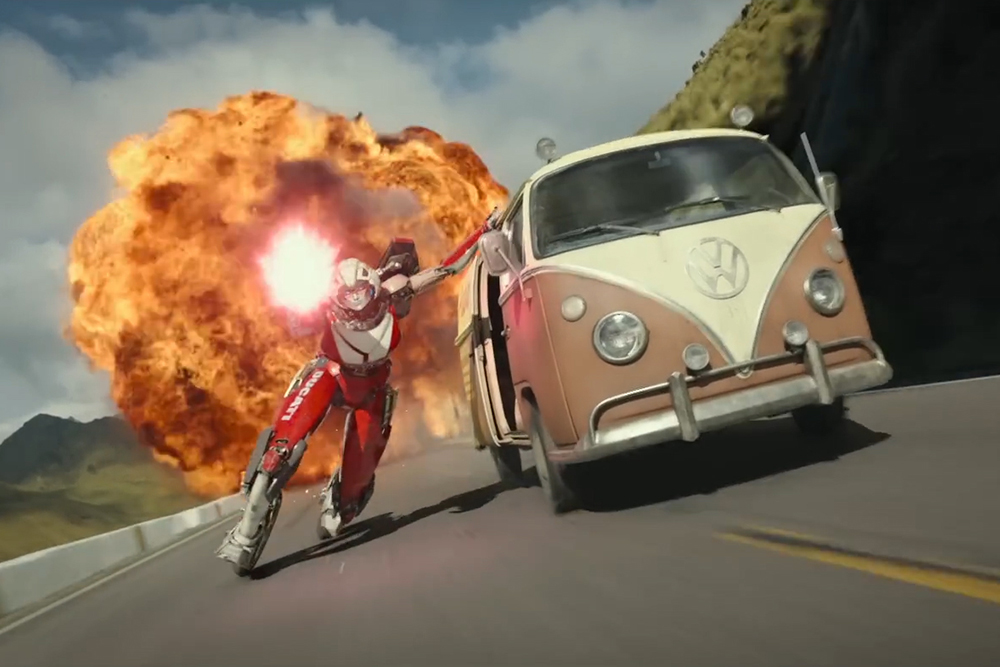 "We are excited to bring a new sound to Transformers: Rise of The Beasts," adds director Steven Caple JR. "To the fans, our music will feel fresh, nostalgic of the 1990s, and it will achieve a reimagining of the musical composition these films are known for. With Jongnic Bontemps as this franchise's first Black composer, we are proud and excited for audiences to connect with the film and culture through our music." Paramount Pictures' President of Music Randy Spendlove echoes this sentiment, adding, "We are proud and excited to welcome Jongnic Bontemps to the Transformers universe. His music is epic, emotional, and inspired and will be an amazing addition to the legendary franchise."
Transformers : rise of the beasts (original motion picture soundtrack) tracklisting
01. The Maximals
02. Unicron / Scourge
03. Autobots Enter
04. What Are You
05. More Than Meets the Eye
06. Mirage
07. Museum Heist
08. Battle at Ellis Island
09. Fallen Hero
10. Chris Meets Mirage
11. Arriving in Peru
12. Hiding in Plain Sight
13. The Cave
14. Switchback Chase
15. The Village
16. Saving Elena
17. One Last Stand
18. The Final Battle Begins
19. Unicron Approaches
20. Home Team
21. Volcano Battle
22. No Matter the Cost
23. Till All Are One
24. Humans and Autobots United
25. Here's My Card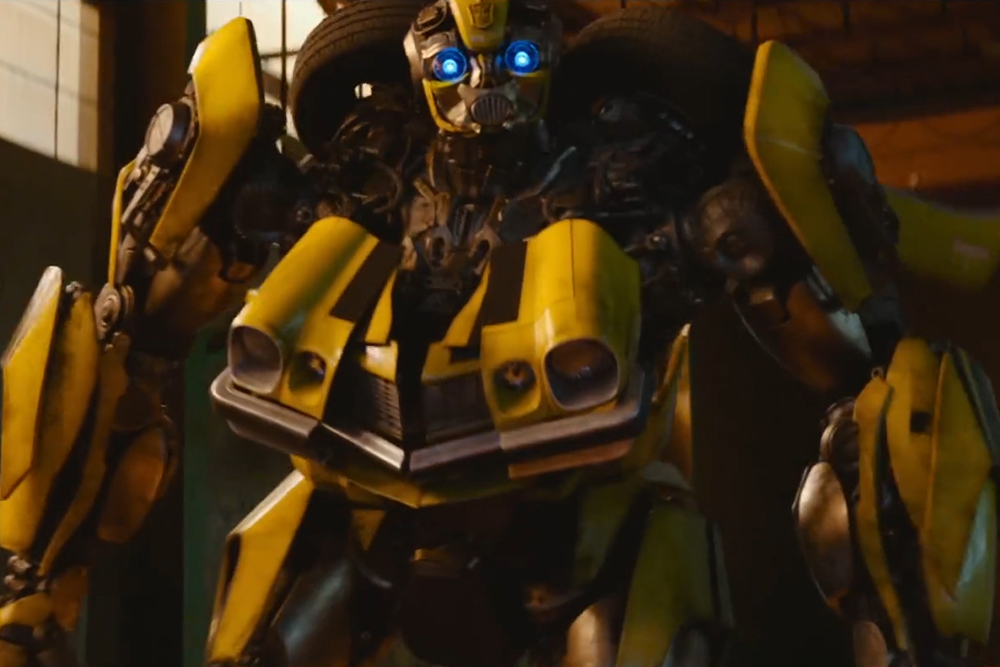 Following the critical and commercial success of Bumblebee, Paramount and Hasbro announced a sequel would be happening in early 2019. In November 2020, Caple was hired as director for the film, becoming the first filmmaker of color to direct a live-action Transformers film. By 2021, Ramos and Fishback were cast in the lead human roles, in a first for the franchise having its main leads being actors of color, and details for the film were revealed that summer in a virtual event held by Paramount. Like its predecessor, it is the second Transformers live-action film not to be directed by Michael Bay, who once again serves as producer.
Principal photography began on June 7, 2021, in Los Angeles. Filming also took place in parts of Peru such as Machu Picchu, Cusco, Tarapoto, San Martín Montreal and Brooklyn. On October 20, it was announced that filming had officially wrapped. Jongnic Bontemps will provide the film's score, after previously working with Caple on his directorial debut, The Land. Bontemps is the first person of color to compose for a live-action Transformers film, and the third composer in the series after Steve Jablonsky and Dario Marianelli.
Transformers: Rise of the Beasts is scheduled to be released theatrically in the United States on June 9, 2023, by Paramount Pictures. Two sequels are in development.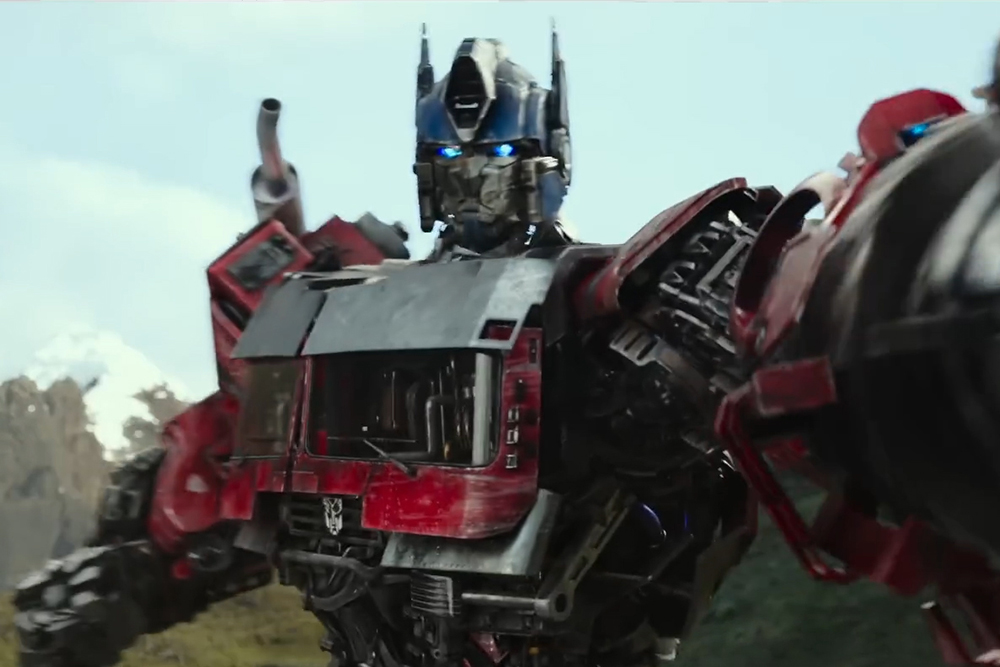 Synopsis :
In the year 1994, a pair of human archaeologists from Brooklyn come into an ancient conflict through a globe-trotting adventure with the Autobots that ties in with three factions of the Transformers race: the Maximals, the Predacons and the Terrorcons.
Transformers: Rise of the Beasts
Directed by Steven Caple Jr.
Produced by Lorenzo di Bonaventura, Tom DeSanto & Don Murphy, Michael Bay, Mark Vahradian, Duncan Henderson
Executive producers : Steven Spielberg, Brian Goldner, David Ellison, Dana Goldberg, Don Granger, Brian Oliver, Bradley J. Fischer, Valerii An
Written by Darnell Metayer, Josh Peters
Based on Beast Wars: Transformers by Larry DiTillio, Bob Forward
Starring Anthony Ramos, Dominique Fishback, Lauren Velez
Cinematography : Lula Carvalho
Production companies : Skydance Media, New Republic Pictures, Hasbro Films, Entertainment One, Di Bonaventura Pictures, Bay Films
Distributed by Paramount Pictures
Release date : June 9, 2023 (Unted States), June 7, 2023 (France)
(Source : press release)