By Mulder, 25 may 2023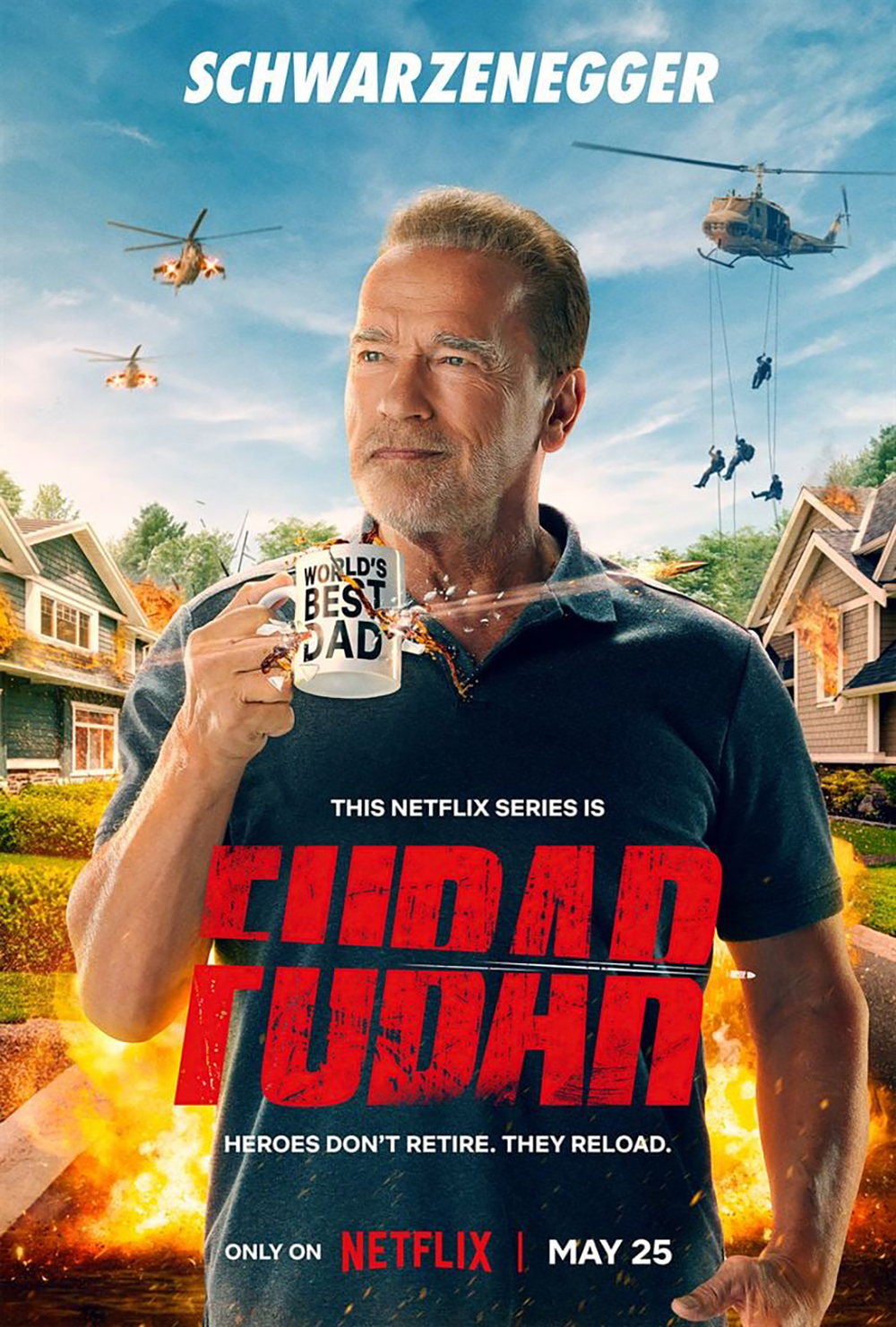 FUBAR (Fucked Up Beyond All Repair/Recognition) is an action-comedy TV series created by Nick Santora for Netflix. It features Arnold Schwarzenegger in his first starring role in a live-action scripted television series, and is produced by Skydance Television and Blackjack Films.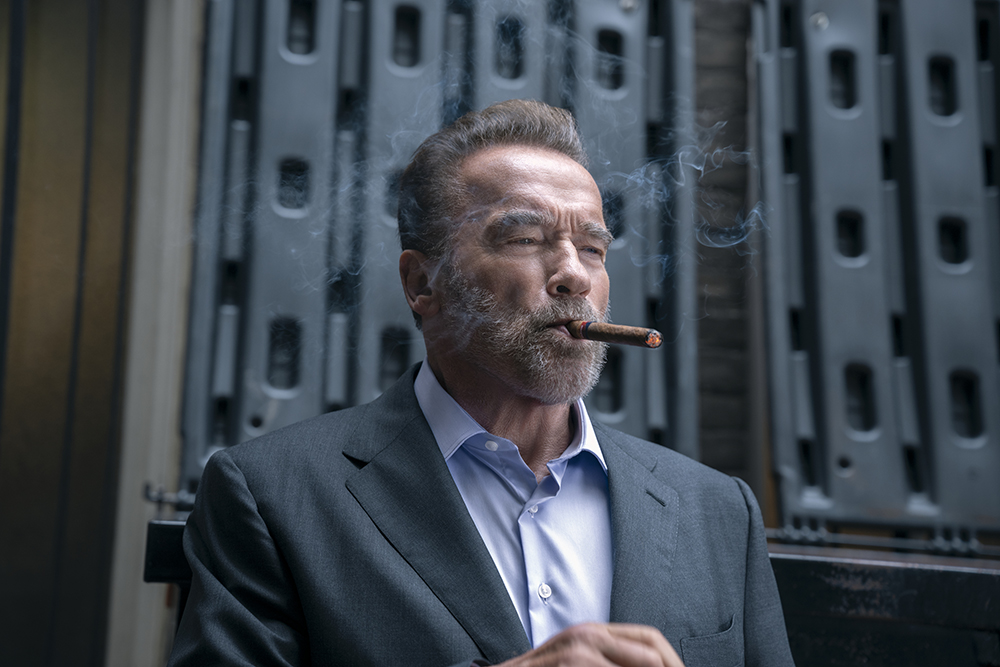 For anyone who grew up in the '80s and '90s, the name Arnold Schwarzenegger is synonymous with perfectly mastered blockbusters and fond memories of going to the movies. Clearly more effective in science-fiction or action films such as Terminator (1984), Terminator 2: Judgment Day (1991), Predator (1987), Total Recall (1990), True Lies (1994) , Conan the Barbarian (1982), Commando (1985) than in mainstream comedies that rely on his physical opposition to place him in environments in which he has difficulty blending in, such as Kindergarten Cop (1990) (a nursery school) or Twins (1988) (mismatched twins), Arnold Schwarzenegger's heyday was to become a Hollywood icon synonymous with American superiority in a global context.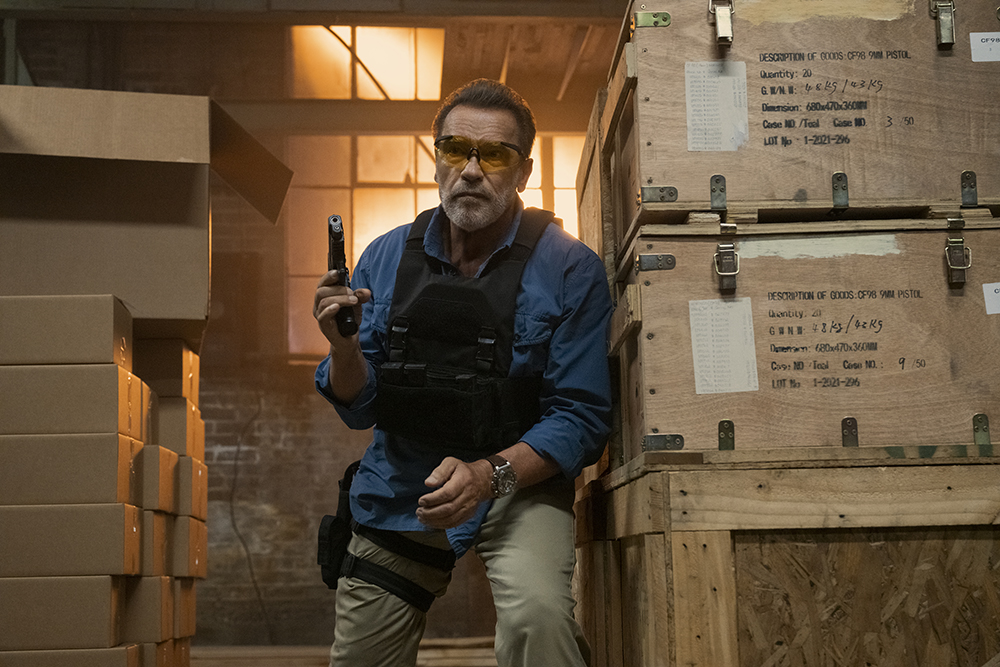 The result is certainly a success, but would have benefited from more spectacular action scenes and the presence of an over-trained, near-retired CIA agent still capable of taking on an army single-handedly. On closer inspection, series creator Nick Santora drew heavily on James Cameron's True Lies to set the scene for this new series, which pits Luke Brunner's (Arnold Schwarzenegger) secret identity as a CIA field agent against his relationship with his ex-wife and their daughter Emma Brunner (Monica Barbaro) (most recently seen in Top Gun Maverick).
The main thrust of this new series isn't particularly original, and at the heart of the story are the conflicting relationships between a father (Luke Brunner) and his daughter Emma Brunner, who discover during a mission that they've been secretly working for the CIA for years. This leads to the realization that their entire relationship is a lie, and that they don't know each other at all. Forced to team up, this unlikely duo find themselves embroiled in dangerous missions on the international espionage scene, and will have to confront a powerful terrorist who has a personal grudge against Luke Brunner for killing his father. The eight episodes that make up this first season pile up action scenes, as well as quieter moments highlighting Luke Brunner's personal problems and various other characters, notably a certain Barry (Milan Carter) who assists Luke Brunner and who turns out to be a real geek and collector of numerous figurines and, above all, never misses the opportunity to go to San Diego Comic-con. The potential of the Fubar series is obvious, but it could have done with fewer episodes, less dialogue and, above all, more action scenes. Admittedly, Arnold Schwarzenegger has now reached retirement age at 75, and is perhaps no longer in a position to interpret action movie characters such as Jason Statham, Dwayne Johnson, Keanu Reeves, Chris Hemsworth and Tom Cruise.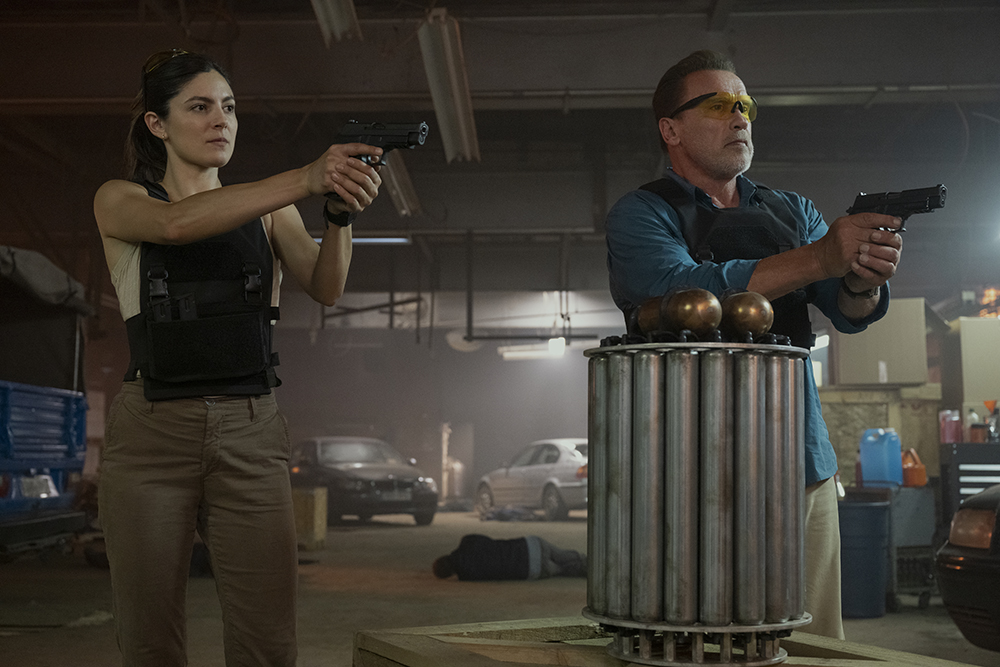 Without the presence of Arnold Schwarzenegger and Monica Barbaro in the two lead roles, the Fubar series was destined to disappear after just one season, as it failed to recapture the strength of cult series such as Alias and, more recently, Citadel. The lack of striking scenes, a script totally lacking in new ideas and a disjointed pace meant that without these two actors, audiences would have missed out or given up on the series from the very first episodes. In March, CBS attempted to launch a reboot of True Lies, which lacked any real pizzazz and was content to offer a series virtually identical to Fubar, without the spectacular scenes or the resources put in place by James Cameron to deliver one of the biggest hits of 1994. The verdict was direct. CBS decided to pull the plug on the series, due to audience failure and poor reviews. One suspects that the reviews for Fubar will go the same way, but Arnold Schwarzenegger, despite his 75 years, could have found a series more in keeping with his current state.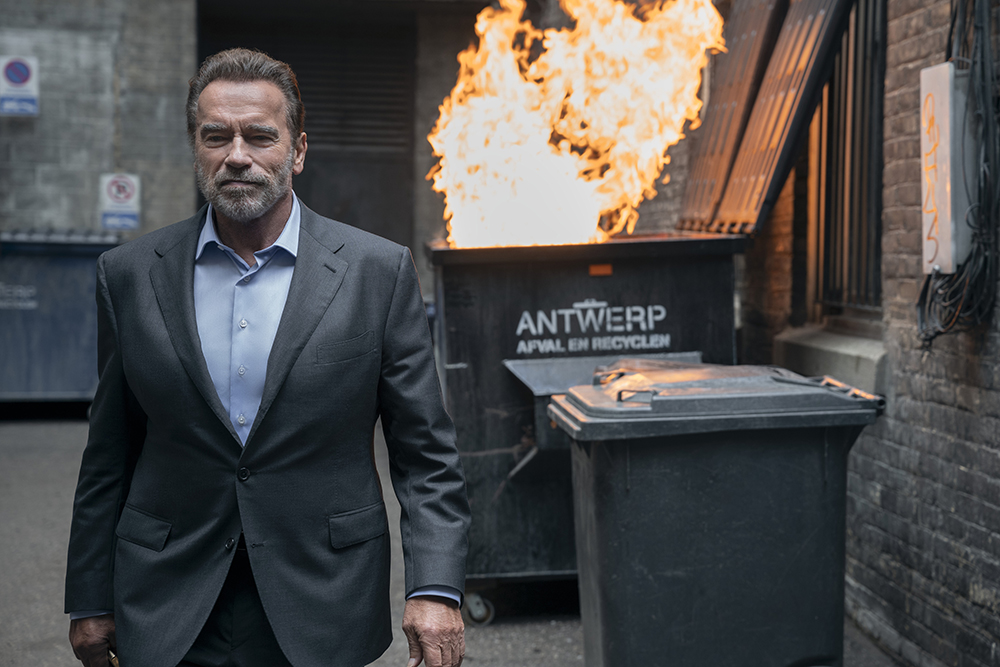 Yet this new series should find its audience more easily, as it mechanically follows in the footsteps of the main themes of Arnold Schwarzenegger's big hits. :
- Heroism and saving the world: Schwarzenegger often plays heroic characters who embark on perilous missions to save the world, whether fighting aliens, robots or terrorists.
- Identity and dual personality: Some films highlight Schwarzenegger's duality between human and machine identity. In Total Recall, for example, his character wonders whether he is a secret agent or simply living in a virtual reality.
- Personal revenge: Schwarzenegger often plays characters who seek revenge for a personal injustice or the death of a loved one. Films such as "Commando" and "Collateral Damag" explore this theme, in which he pursues those responsible to obtain justice.
- Physical strength and explosive action: : Films starring Schwarzenegger are often characterized by intense action scenes, showcasing his impressive physical strength. He's often involved in spectacular fights, shoot-outs and stunts.
Fubar is sure to be a hit, even if it could have been a far more spectacular and memorable series, one that does more than simply entertain, overshadowing all forms of excessive violence. We can already bet on a Season 2 that will only get better, as we have no doubt that Netflix will take into account the various criticisms from both the press and the public to offer an even more effective and memorable series.
Rating: 3.5/5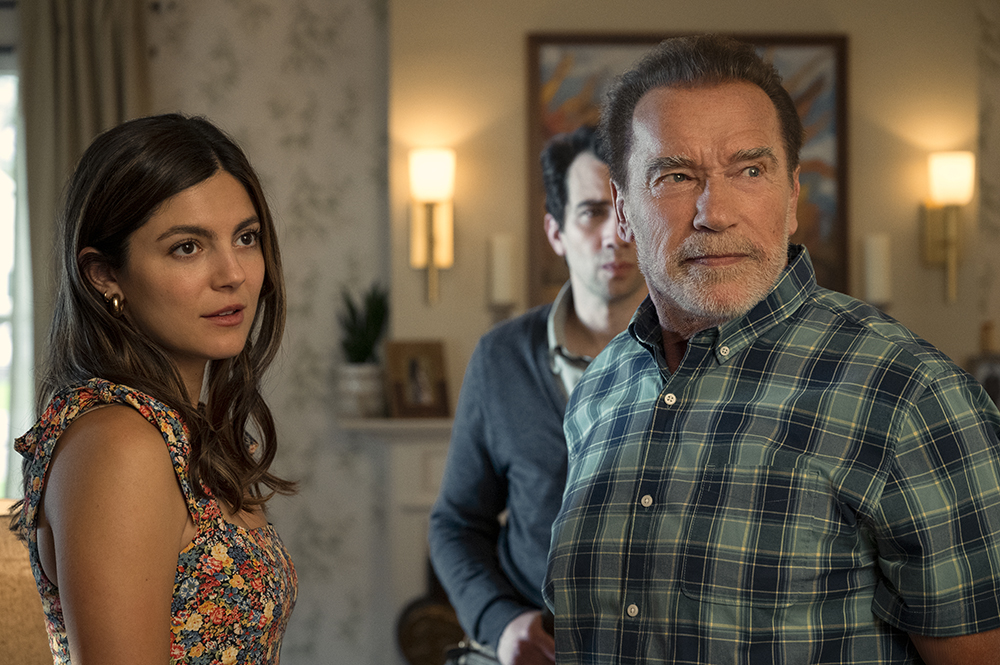 Synopsis:
When a father and daughter discover that they've been secretly working for the CIA for years, they realize that their entire relationship is a lie, and that they don't know each other at all. Forced to team up, this unlikely duo find themselves embroiled in dangerous missions on the international espionage scene.
FUBAR
Created by Nick Santora
With Arnold Schwarzenegger, Monica Barbaro, Jay Baruchel, Aparna Brielle, Andy Buckley, Milan Carter, Fortune Feimster, Barbara Eve Harris, Gabriel Luna, Fabiana Udenio, Travis Van Winkle
Executive Producers: Nick Santora, Scott Sullivan, Adam Higgs, Arnold Schwarzenegger, David Ellison, Dana Goldberg, Bill Bost, Holly Dale Phil Abraham
Director of photography: Craig Wrobleski
Production companies: Blackjack Films, Skydance Television
Photos: Copyright Netflix