By Mulder, 24 may 2023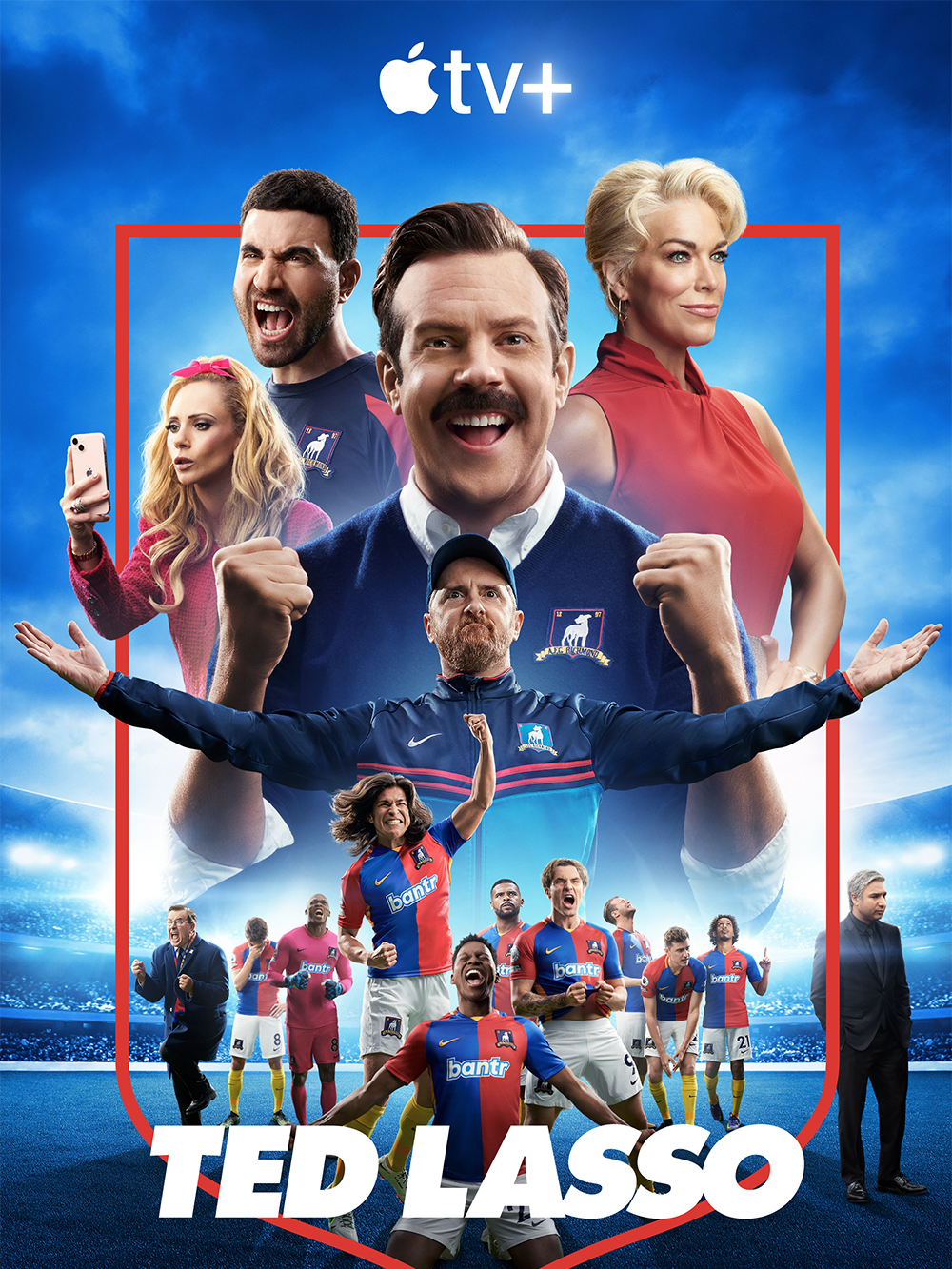 The song, Fought & Lost, plays in its entirety during the episode, and is being submitted for 2023 Emmy Consideration in the Outstanding Music and Lyrics category. The words and music combined with Sam Ryder's euphonious voice can make this song a hit. Music & lyrics credits are equally shared with songwriters.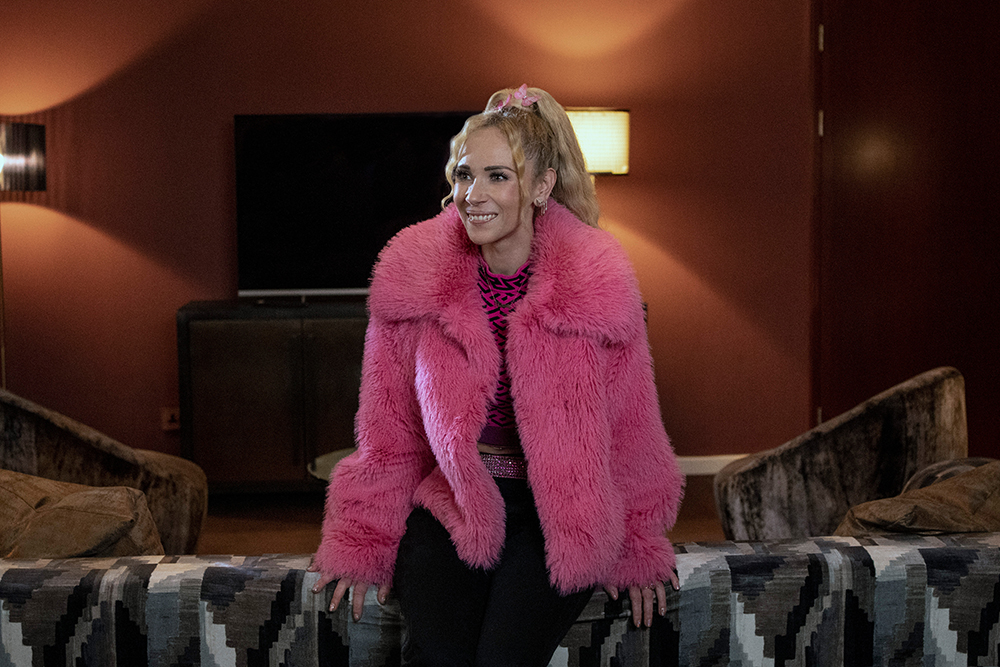 Just below you can found the Lyrics of the new original song Fought & Lost
Music and Lyrics by: Tom Howe, Jamie Hartman and Sam Ryder
Vocal: Sam Ryder
Congratulations
On your jubilation
Our hearts are breaking underneath all the applause
This devastation is of our own making
But we've never tasted this much bitterness before
And everybody falls
But some of us are born to fight and fight and fight some more
So we will see you here
Same time, same place next year
And you may win this battle but you'll never win the war
Better to have fought and lost than never fought at all
Go take a bow your
Audience is waiting
We'll take the shadows since the limelight isn't ours.
We wanted it so bad, gave it all we had
But wanting it doesn't always make it yours
This time was ours to lose
But fortune favours those who ride the storm and make it through
So we will see you here
Same time, same place next year
And you can take this battle coz we're gonna win the war
Better to have fought and lost than never fought at all
So here on the same ground
When the tables have turned around
When your tears fall as your world is crashing down
I hope when you see me
You'll remember that feeling
Coz we've both seen the world from both sides now.
And everybody falls
And life will tear you down and show you what's worth fighting for
We will see you here
Same time, same place next year
And you may win this battle but you'll never win the war
Better to have fought and lost than never fought at all
Better to have fought and lost than never fought at all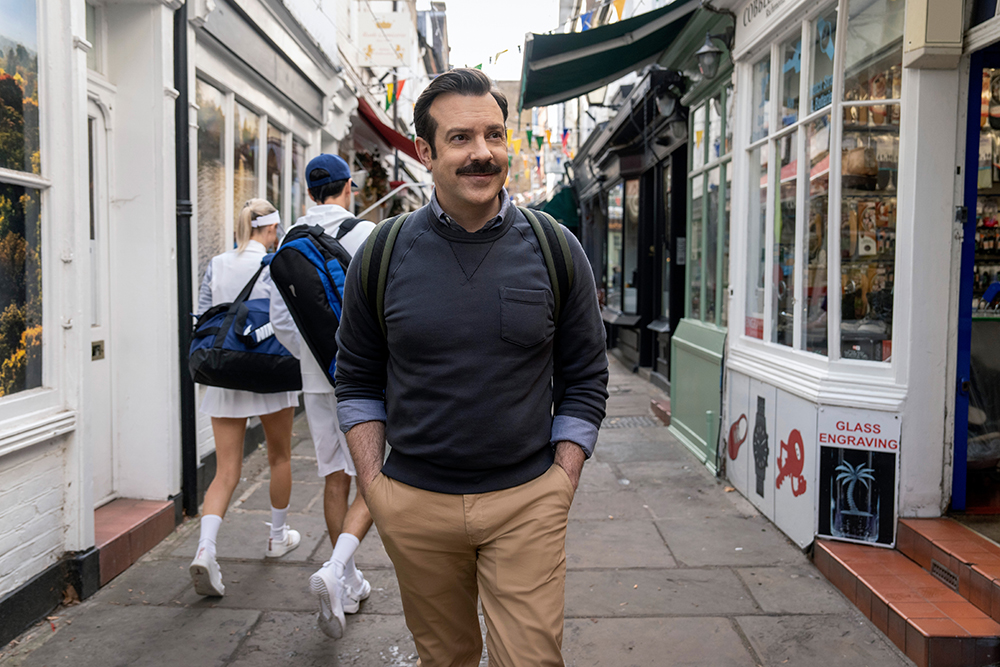 Jason Sudeikis plays Ted Lasso, a small-time college football coach from Kansas hired to coach a professional soccer team in England, despite having no experience coaching soccer. In addition to starring, Sudeikis serves as executive producer, alongside Bill Lawrence (Scrubs) via his Doozer Productions, in association with Warner Bros. Television and Universal Television, a division of NBCUniversal Content. Doozer's Jeff Ingold also serves as an executive producer with Liza Katzer as co-executive producer. The series was developed by Sudeikis, Lawrence, Joe Kelly and Brendan Hunt, and is based on the pre-existing format and characters from NBC Sports.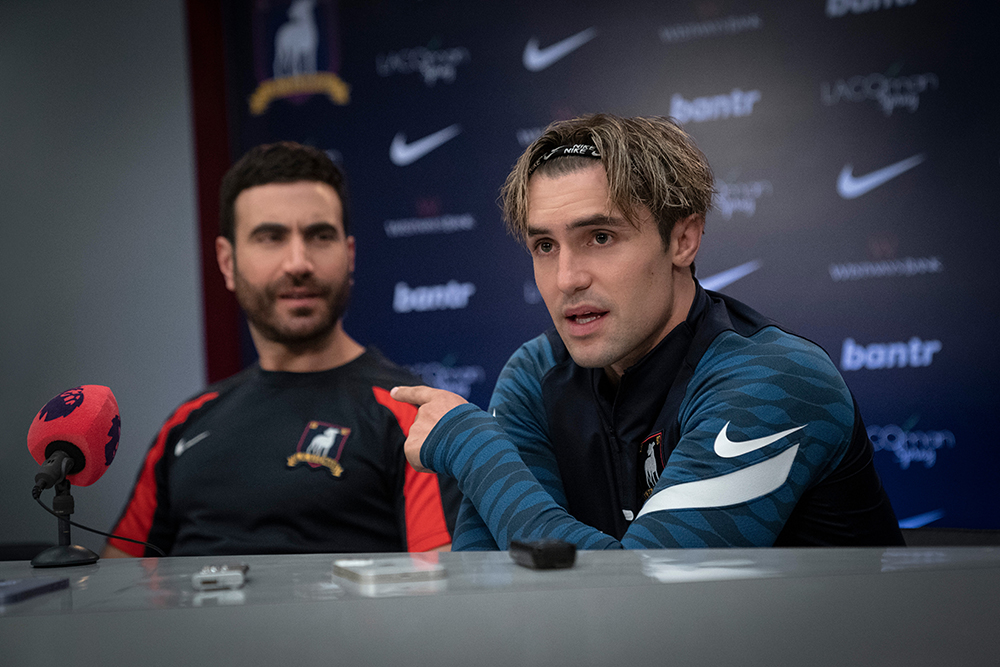 Award-winning composer, songwriter, and musician, Tom Howe, has scored over 100 projects for film and television. His recent projects include Apple TV+'s Ted Lasso and Shrinking, and Amazon Prime's Daisy Jones and the Six. Upcoming feature films include Book Club: The Next Chapter the animated film, Rally Road Racers, and Focus Features' Polite Society. The UK native divides his scoring career between London and Los Angeles, with studios in both cities. He has composed music for several major motion pictures including Shaun the Sheep: Farmageddon, Early Man, and Professor Marston & the Wonder Woman. His non-fiction television credits include iconic The Great British Baking Show, BBC's The Mating Game, and most recently, National Geograpic's Secrets of the Elephants. In addition to composing music for film and TV, Tom Howe is a successful songwriter. He has written Top 40 hit songs and TV theme songs including Shrinking's main title theme, co-written with Benjamin Gibbard of Death Cab for Cutie, and the Emmy-nominated Ted Lasso theme, which he co-wrote with Marcus Mumford of Mumford & Sons. Tom's abilities as a multi-instrumentalist and fluency with large scale orchestral scores, combined with his talents in writing pop and rock music, electronic sound design, and his use of modern production techniques have made him a highly sought-after composer across all visual media.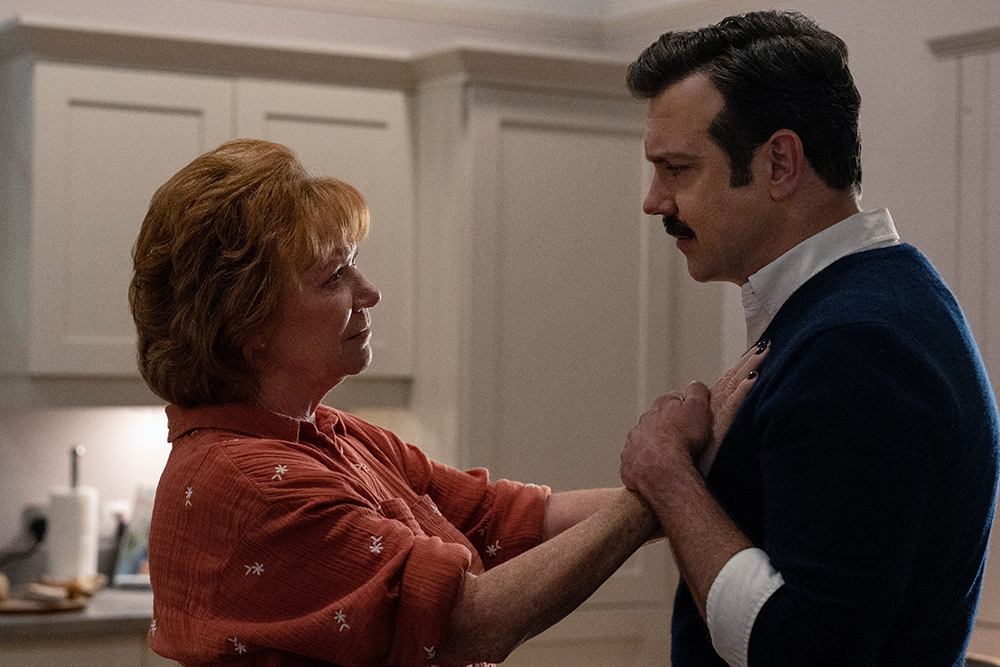 Sam Ryder is a British musician, who in began working in the music industry as a singer and guitarist in 2009, initially working as a session player for the groups The Morning After, Blessed by a Broken Heart and Close Your Eyes. After initially going viral in 2019 with "Set You Free", his cover of the 1990's hit by N-Trance, Sam Ryder rose to prominence thanks to TikTok, where he started posting a series cover songs in March 2020, during the COVID-19 pandemic. By the end of 2020, Sam Ryder had become the most followed music artist on TikTok, leading him to sign with the record label Parlophone and the management agency TaP Music. On 24 September 2021, Ryder released his major-label debut EP, titled "The Sun's Gonna Rise. On 10 March 2022, the BBC announced that they had internally selected Sam Ryder to represent the United Kingdom at the Eurovision Song Contest 2022, with the song "Space Man". Ryder finished in second place at the Eurovision final with 466 points, becoming the highest-scoring UK Eurovision entrant. He won the jury vote and also scored the UK its best result since 1998 and its first top three since 2002.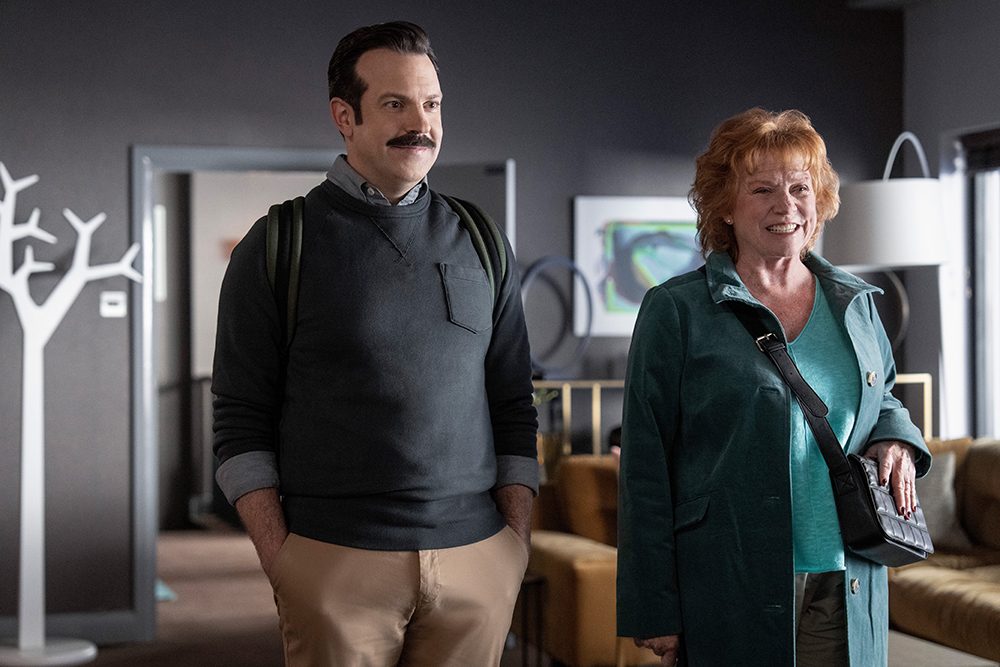 Grammy nominated, 4x BMI Award winner, 2x Ivor Novello winner, Brit Award winner, Music Week Award winner, 4x Music Business Worldwide A&R Awards nominee, and 2021 Oscar shortlist nominee Jamie Hartman has written, produced, and performed hundreds of cuts in the pop, singer-songwriter, and dance genres. Working with a range of major label artists and top talent around the world, Hartman's credits include tracks for Kygo, Backstreet Boys, Jennifer Hudson, Guy Sebastian, Marlon Roudette, Conrad Sewell, James Bay, Kylie Minogue, Parachute, Anastacia, Birdy, and Lena, among many others. Hartman's hits include "Human" by Rag'n'Bone Man, "Don't Go Breaking My Heart" by Backstreet Boys, "Hold Me While You Wait" and "Heavenly Kinda State of Mind" by Lewis Capaldi, and many more.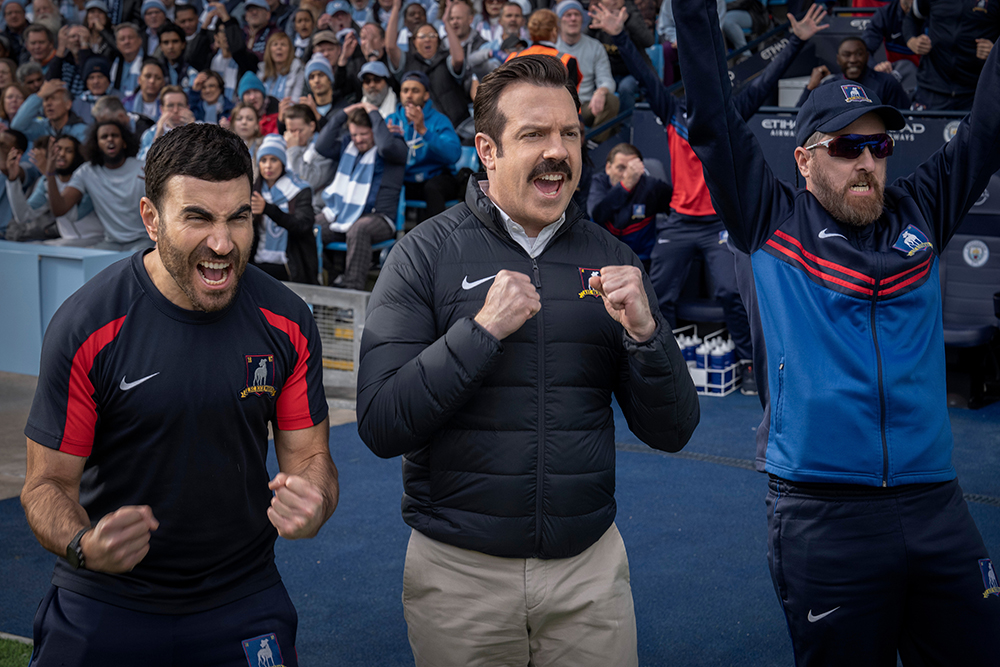 Synopsis :
Ted Lasso is back! The soccer coach who has no experience as a footballer is hired by an English soccer club to lead the team to victory...
Ted Lasso
Based on Format and characters from NBC Sports
Developed by Jason Sudeikis, Bill Lawrence, Brendan Hunt, Joe Kelly
Starring Jason Sudeikis, Hannah Waddingham, Jeremy Swift, Phil Dunster, Brett Goldstein, Brendan Hunt, Nick Mohammed, Juno Temple, Sarah Niles, Anthony Head, Toheeb Jimoh, Cristo Fernández, Kola Bokinni, Billy Harris, James Lance
Music by Marcus Mumford, Tom Howe
Executive producers : Bill Lawrence, Jason Sudeikis, Brendan Hunt, Joe Kelly, Jeff Ingold, Bill Wrubel
Production companies : Ruby's Tuna Inc., Doozer, Universal Television, Warner Bros. Television Studios
Original network : Apple TV+
Original release August 14, 2020 – present
Running time : 29–33 minutes (season 1), 30–49 minutes (season 2), 43–69 minutes (season 3)
Photos : Copyright Apple TV+
(Source : press release)