By Mulder, 17 march 2023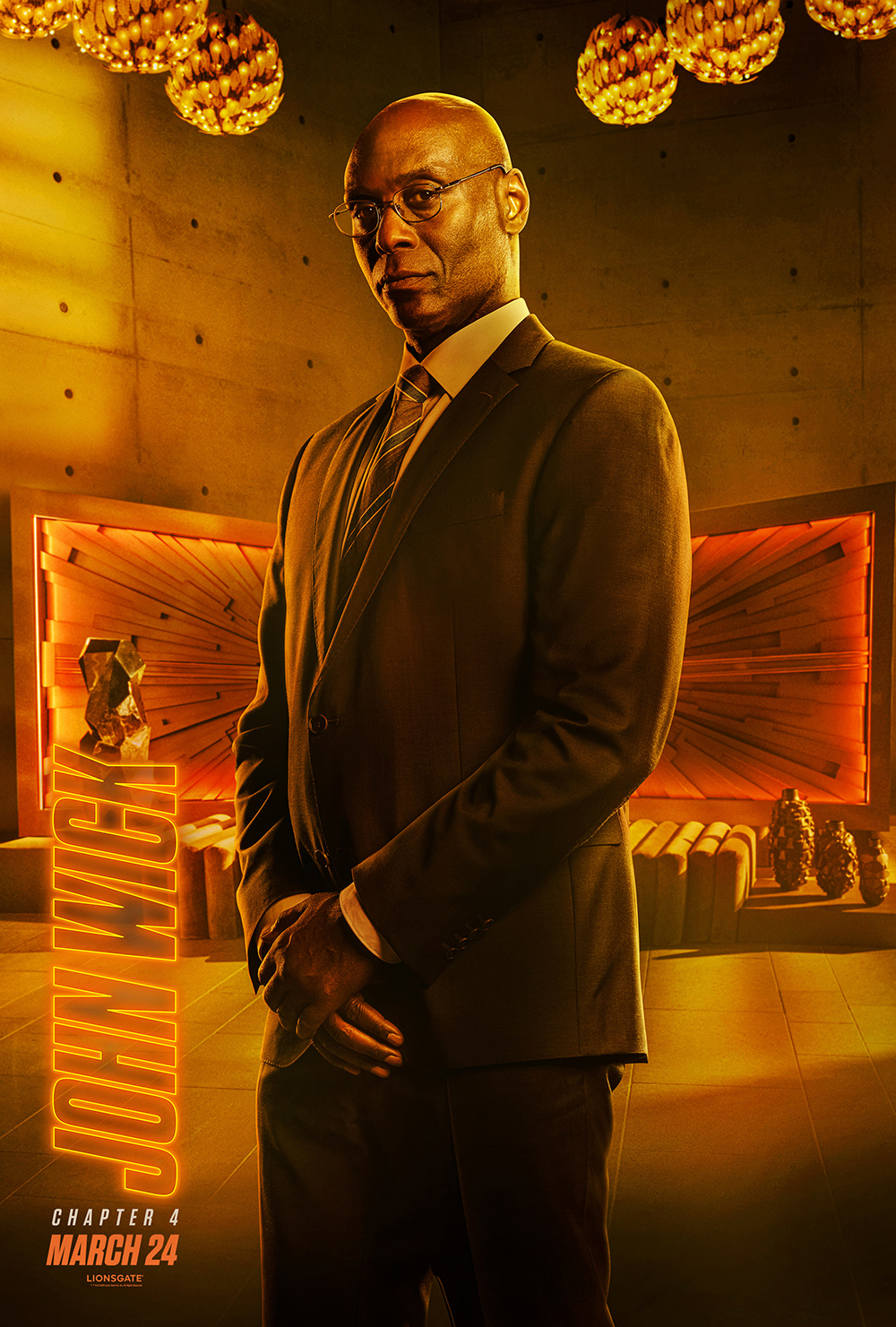 Lance Reddick (June 7, 1962 - March 17, 2023) was an American actor and musician. He was best known for playing Cedric Daniels in The Wire (2002-2008), Phillip Broyles in Fringe (2008-2013) and Chief Irvin Irving in Bosch (2014-2020). In film, he is best known for playing Charon in the John Wick franchise (2014-2023) and David Gentry in Angel Has Fallen (2019). He is also known for playing Detective Johnny Basil in Oz (1997-2003), Matthew Abaddon in Lost (2004-2010) and Albert Wesker in the Netflix series Resident Evil (2022). He has lent his voice and likeness to video game characters Martin Hatch in Quantum Break, Sylens in Horizon Zero Dawn and Horizon Forbidden West, and Commander Zavala in the Destiny franchise. Lance Reddick has several projects, including the remake of White Men Can't Jump, Shirley, a biopic of former Congresswoman Shirley Chisholm, Ballerina, a spin-off of John Wick, and The Maine Mutiny court martial. He was recently seen in the Netflix series Resident Evil.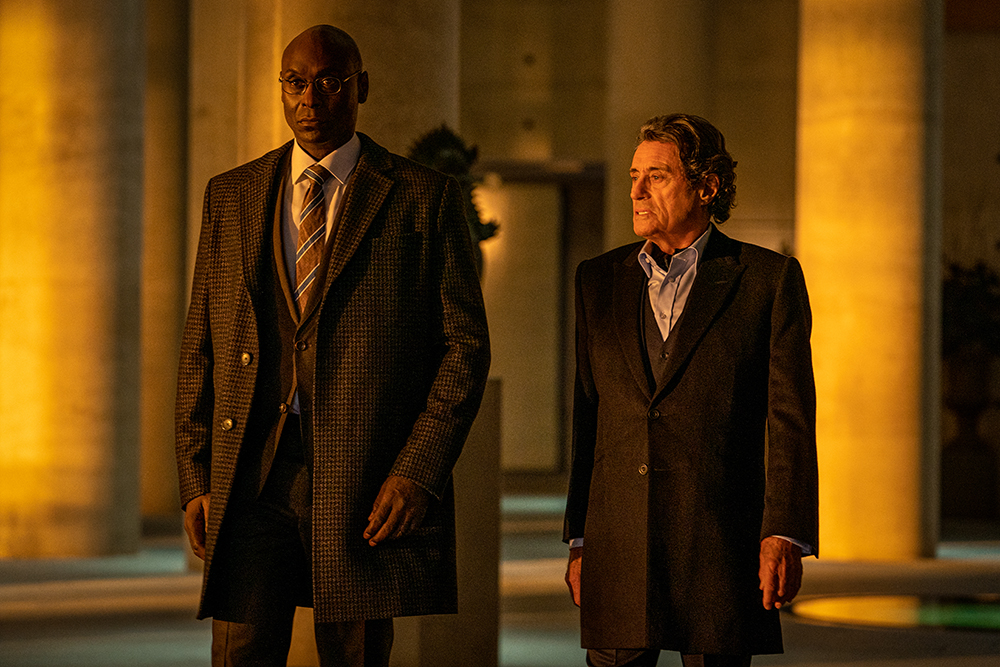 Reddick was born in Baltimore, Maryland, the son of Dorothy Gee and Solomon Reddick. He attended the Friends School of Baltimore. As a teenager, he studied music at Peabody Preparatory Institute and attended a summer program teaching music theory and composition at the Walden School. Reddick studied classical music composition at the Eastman School of Music at the University of Rochester, where he earned a Bachelor of Music degree. He moved to Boston, Massachusetts in the 1980s. In the early 1990s, he attended the Yale School of Drama, where he earned an MFA in 1994. On March 17, 2023, Reddick was found dead in his Los Angeles home. His death was ruled the result of natural causes.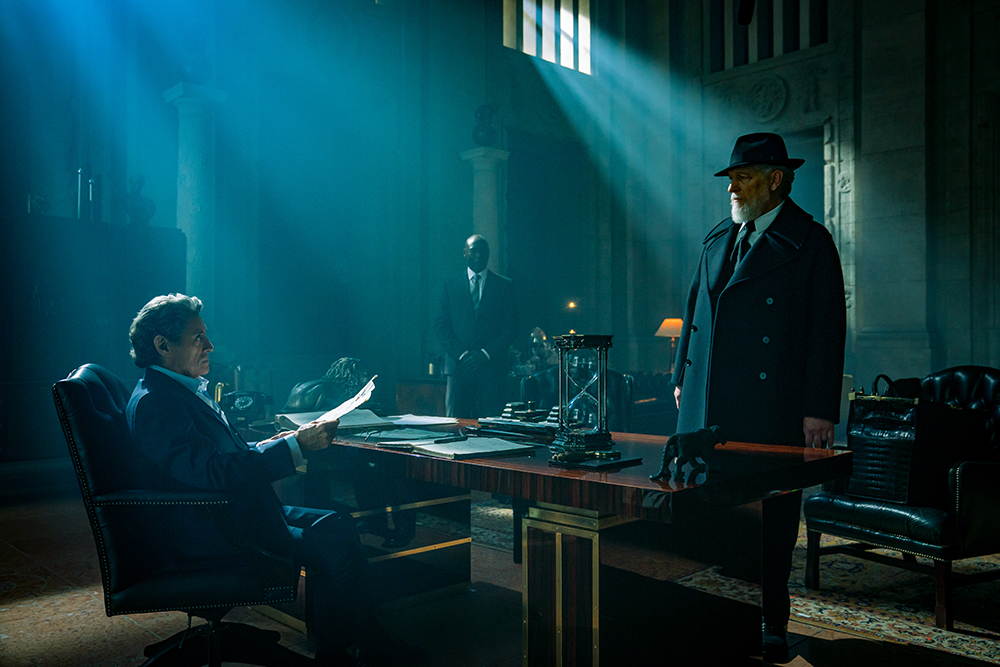 John Wick: Chapter 4 is an American neo-noir action thriller film that serves as a direct sequel to 2019's John Wick: Chapter 3 - Parabellum, as well as the fourth installment in the John Wick film series. Directed by Chad Stahelski, with a screenplay co-written by Shay Hatten and Michael Finch, and based on characters created by Derek Kolstad, it is produced by Stahelski, Basil Iwanyk and Erica Lee. Keanu Reeves returns in the lead role. The film is produced by Thunder Road Pictures and 87North Productions. Distributed by Lionsgate in the United States and Metropolitan FilmExport in France, the film is scheduled for release in the United States on March 24, 2023. Originally scheduled for May 21, 2021, the film was delayed due to the COVID-19 pandemic and Reeves' commitments in The Matrix Resurrections.
Synopsis:
John Wick discovers a way to defeat the criminal organization known as the Big Table. But before he can win his freedom, he must face a new enemy that has forged powerful alliances across the world and is turning John's former friends into enemies.
John Wick: Chapter 4
Directed by Chad Stahelski
Produced by Chad Stahelski, Basil Iwanyk, Erica Lee
Written by Shay Hatten, Michael Finch
Based on the characters by Derek Kolstad
Starring Keanu Reeves, Laurence Fishburne, Lance Reddick, Donnie Yen, Rina Sawayama, Shamier Anderson, Bill Skarsgård, Scott Adkins, Hiroyuki Sanada, Clancy Brown, Ian McShane
Director of photography : Dan Laustsen
Editing: Evan Schiff
Music: Tyler Bates, Joel J. Richard
Production Companies: Thunder Road Pictures, 87North Productions
Distributed by Lionsgate (USA), Metropilitan filmExport (France)
Release date: March 22, 2023 (France), March 24, 2023 (United States)
Photos : Copyright Murray Close/Lionsgate