By Mulder, 17 march 2023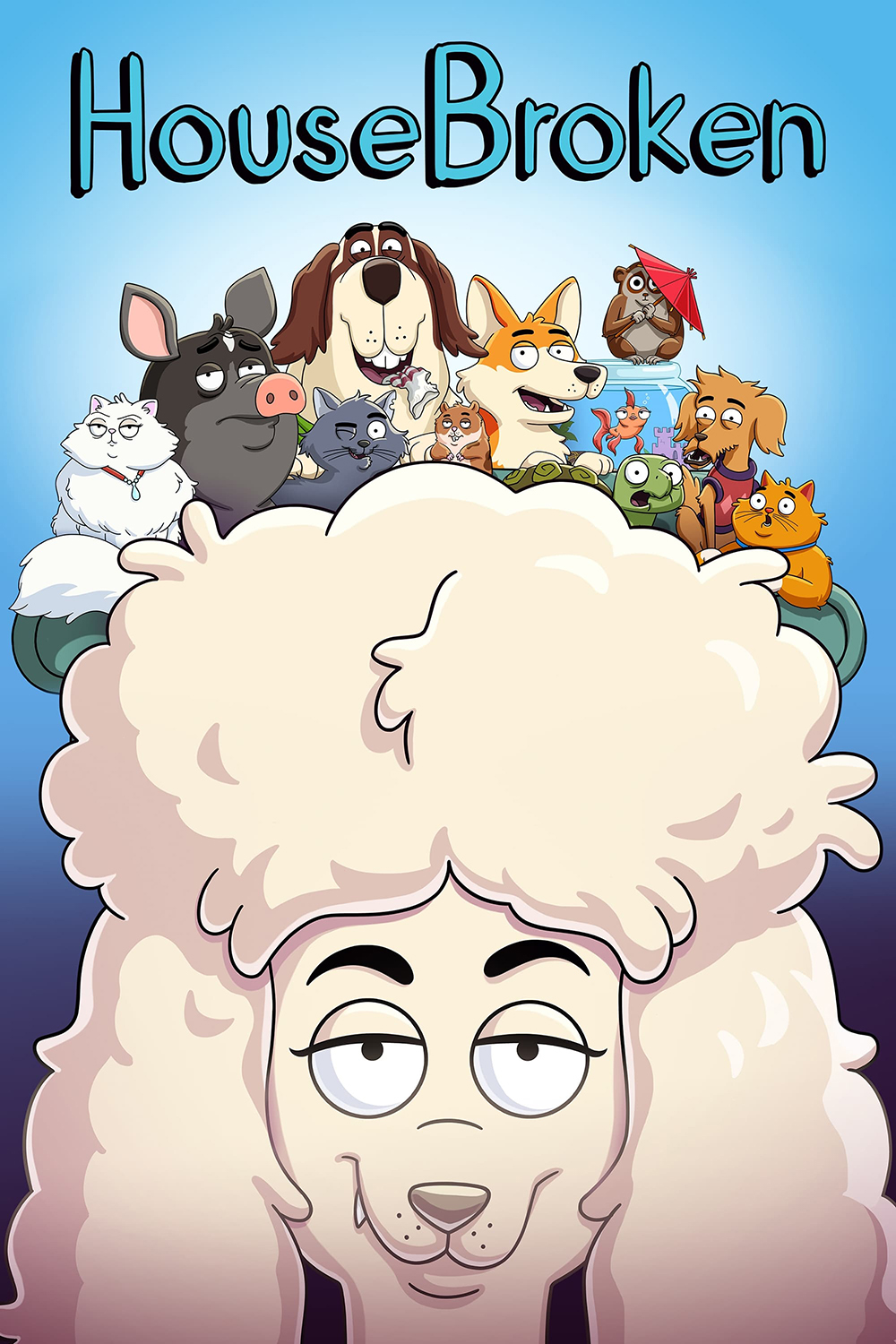 HouseBroken is an American animated sitcom created by Jennifer Crittenden, Clea DuVall, and Gabrielle Allan that premiered on Fox on May 31, 2021. In August 2021, the series was renewed for a second season which premiered on December 4, 2022 and will start a regular run on March 26, 2023.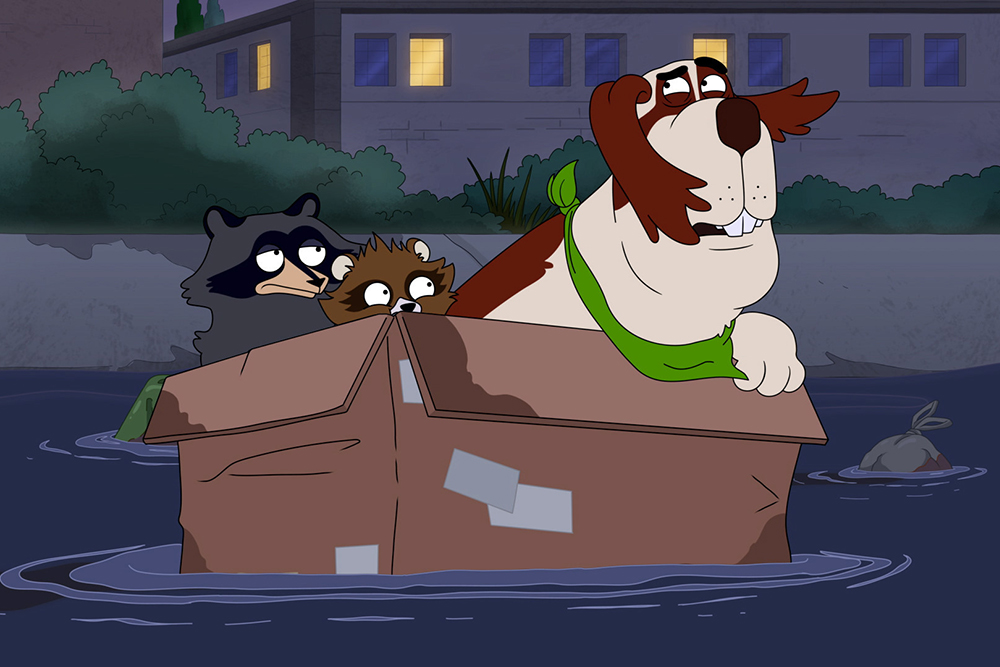 See a world premiere screening of an episode from the second season of FOX's animated series HouseBroken, followed by a conversation with producers and creatives, including co-creators/showrunners Gabrielle Allan (Veep) and Jennifer Crittenden (Veep), director Eric Koenig (The Simpsons) and writer Elliott Kalan (The Daily Show). HouseBroken takes an irreverent look at human behavior through the lens of animals. The animals' search for meaning often leads them on wild adventures, far away from the cushy confines of domestic pet life. HouseBroken is produced by Kapital Entertainment and FOX Entertainment. The series is animated by Bento Box Entertainment.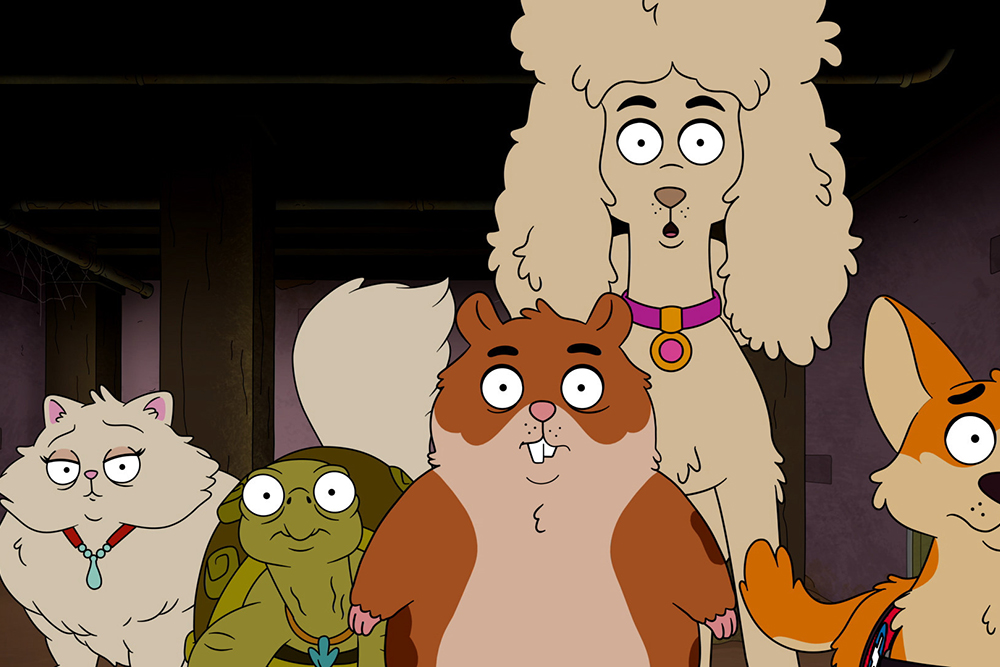 The show's early working title was Therapy Dog. On December 19, 2019, Fox ordered the show to series. HouseBroken is created by Clea DuVall, Jennifer Crittenden, and Gabrielle Allan who were expected to executive produce alongside Sharon Horgan, Clelia Mountford, Aaron Kaplan, and Dana Honor.On August 9, 2021, Fox renewed the series for a second season. Alongside the initial series announcement, Lisa Kudrow, Clea DuVall, Nat Faxon, Will Forte, Tony Hale, Sharon Horgan, Jason Mantzoukas, and Sam Richardson were cast as series regulars. HouseBroken premiered on May 31, 2021, on Fox.In Canada, it airs on CTV 2 and streams on Amazon Prime Video.In Australia, it streams on Paramount+. The second season premiered on December 4, 2022, with two Christmas themed episodes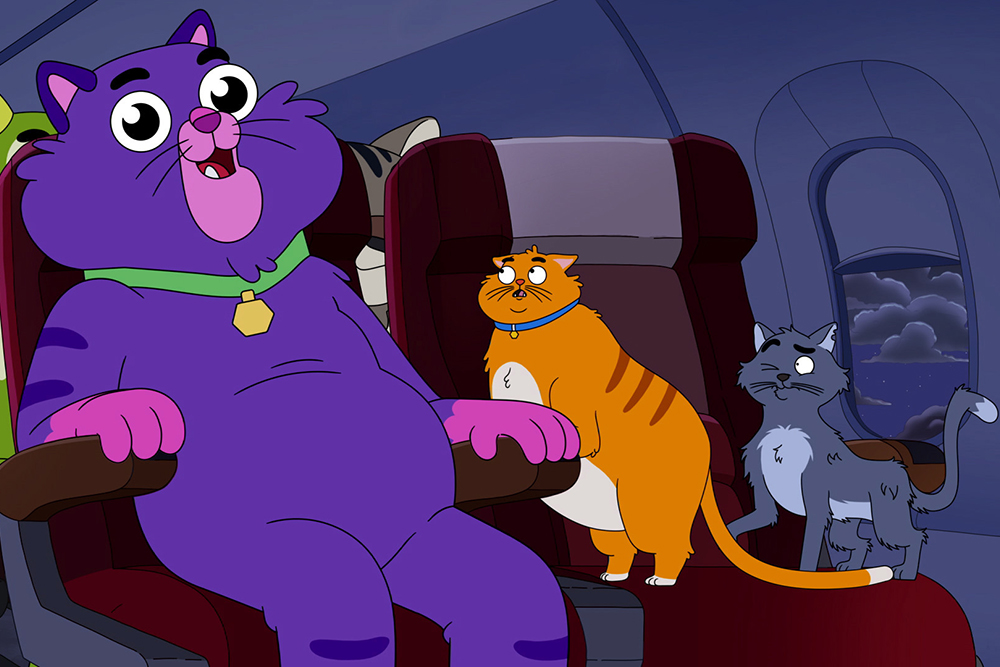 What : HouseBroken showrunners, writers and director talk Season 2
Who : Gabrielle "Gaby" Allan (showrunner/co-creator/executive producer) Jennifer "Jen" Crittenden (showrunner/co-creator/executive producer), Eric Koenig (director), Elliot Kalan (writer)
When: saturday, march 25th, 12:30 PM PT
Where: Wondercon Anaheim Convention Center, Room North 200A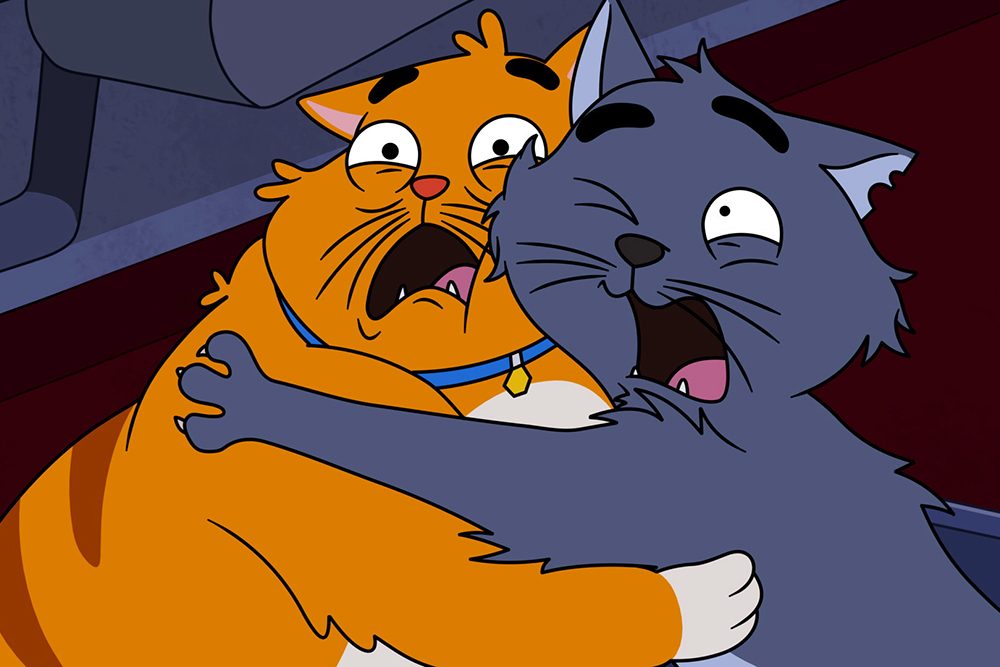 Synopsis :
Housebroken follows an anthropomorphic therapy dog named honey, who explores human dysfunctions and neurosis by applying her knowledge of psychiatry through leading a group of other anthropomorphic neighborhood animals in group therapy sessions.
HouseBroken
Created by Gabrielle Allan Jennifer Crittenden, Clea DuVall
Voices of Lisa Kudrow, Clea DuVall, Nat Faxon, Will Forte, Tony Hale, Sharon Horgan, Jason Mantzoukas, Sam Richardson
Music by Curtis Moore, Frank Ciampi
Executive producers : Gabrielle Allan, Jennifer Crittenden, Clea DuVall, Sharon Horgan, Clelia Mountford, Dana Honor, Aaron Kaplan, Melanie Frankel, Dave Jeser, Matt Silverstein
Producers : Chris Encell, Shana Gohd, Ann Kim
Editors : Ryan Wick, Adam Redding, Justin Zev Rose
Running time : 21 minutes
Production companies : Kapital Entertainment, Bento Box Entertainment, Merman, AllenDen, Fox Entertainment
Original network : Fox
Original release May 31, 2021 – present
(Source : press release)