By Mulder, 11 march 2023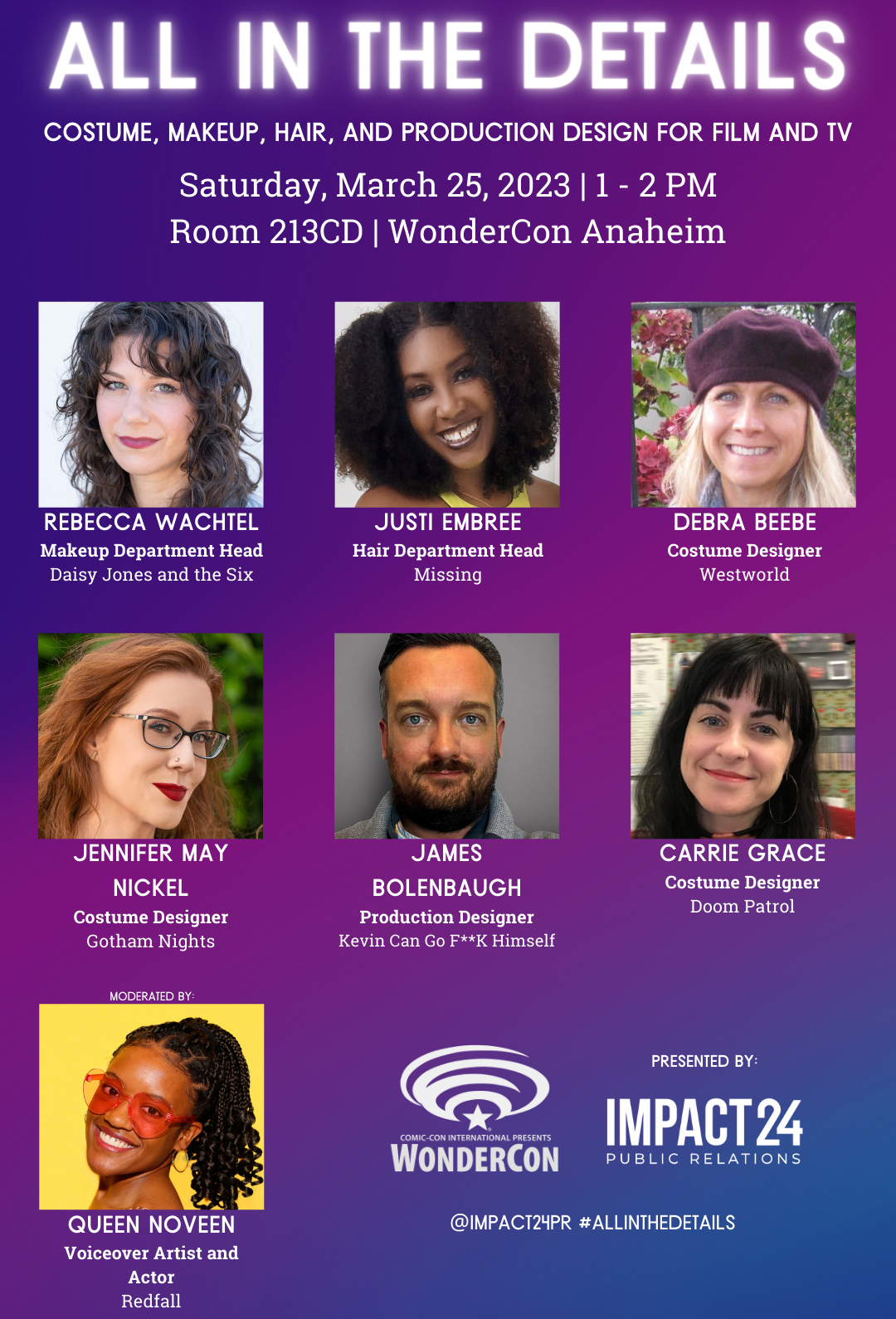 Costume, Makeup, Hair, and Production Design for Film and TV" - Go behind the scenes of popular movies and television shows to see what it takes to bring characters and worlds to life! Join costume, makeup, hair, and production designers in entertainment as they dive into the incredible skill and creativity that goes into making movie and TV magic!
With costume designer Debra Beebe (Westworld), makeup department head Rebecca Wachtel (Daisy Jones and the Six), hair department head Justi Embree (Missing), costume designer Jennifer May Nickel (Gotham Knights), production designer James Bolenaugh (Kevin Can Go F**k Himself), and costume designer Carrie Grace (Doom Patrol, The Boys Episodes 1 and 2). Moderated by voiceover artist and actor Queen Noveen (Redfall). Part 3 of Impact24 PR's Panel Superblock.
Saturday, March 25, 2023, at 1 p.m. PT in Room 213CD at the Anaheim Convention Center
(Source : press release)