By Mulder, 11 march 2023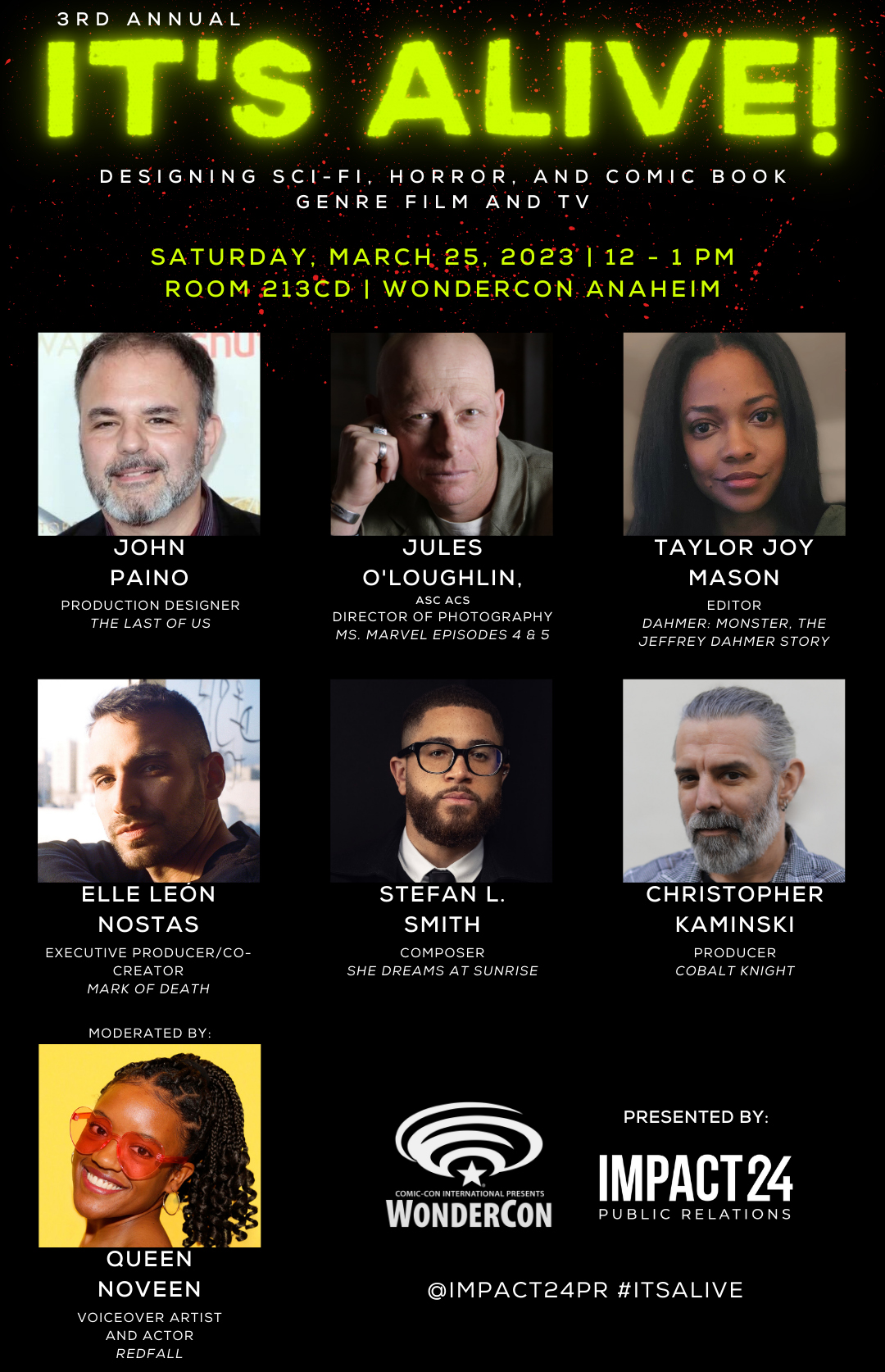 Designing Sci-Fi, Horror, and Comic Book Genre Film and TV" - "It's Alive!" is back at WonderCon with another exciting look behind some of your favorite sci-fi, horror, and comic-book-based films and television shows! Join production designers, cinematographers, editors, and more entertainment creatives as they share their insights on bringing these thrilling and often chilling worlds to life. This is a panel you won't want to miss!
With production designer John Paino (The Last of Us), cinematographer Jules O'Loughlin, ASC ACS (Ms. Marvel Episodes 4 and 5), editor Tayor Joy Mason (Dahmer: Monster, The Jeffrey Dahmer Story), executive producer/ co-creator Elle León Nostas (Mark of Death), composer Stefan L. Smith (Batman: The Doom That Came to Gotham), and producer Christopher Kaminski (Cobalt Knight). Moderated by voiceover artist and actor Queen Noveen (Redfall). Part 2 of Impact24 PR's Panel Superblock.
Saturday, March 25, 2023, at 12 p.m. PT in Room 213CD at the Anaheim Convention Center
(Source : press release)