By Mulder, 11 march 2023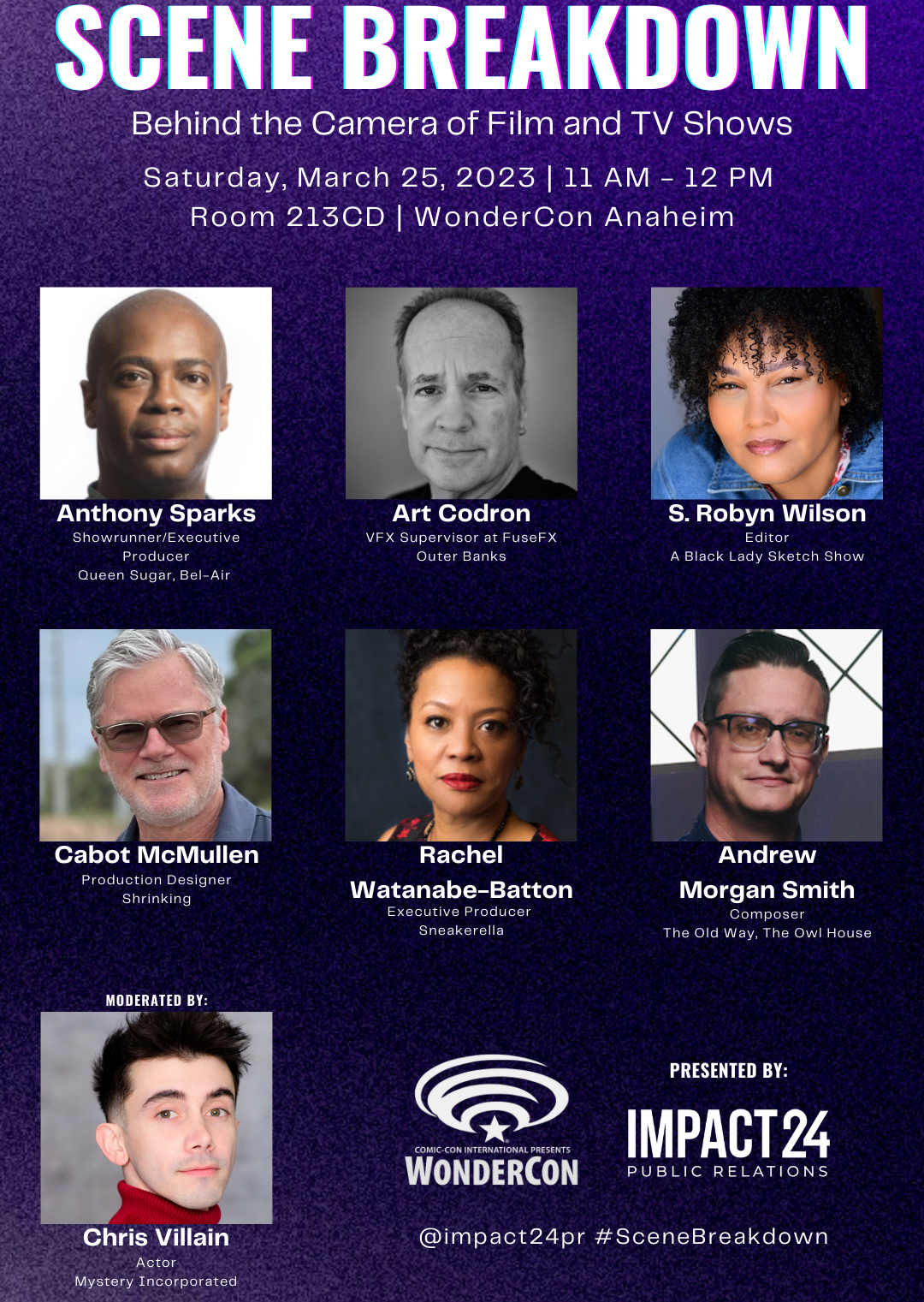 WonderCon attendees will have an opportunity to learn more about the process of making films, television shows, and video games in this behind-the-scenes look at projects like The Last of Us, Westworld, Outer Banks, Daisy Jones and the Six, Ms. Marvel, and more.
Behind-the-scene panel series at wondercon 2023 highlight creatives from The last of us,, Outer banks, Ms. Marvel, Daisy Jones and the six, Gotham knights, Westworld, and more. Actor Chris Villain and voiceover artist queen Noveen will moderate impact24 pr's behind-the-scenes panel superblock at wondercon featuring industry talents!
Get ready to dive into the world of entertainment with the Impact24 PR Panel Superblock Series, the ultimate destination for WonderCon 2023 attendees seeking a unique film and television behind-the-scenes experience. Discover the secrets behind the creation of fan-favorite projects like The Last of Us, Ms. Marvel, Outer Banks, Westworld, Gotham Knights, Daisy Jones and the Six, and many more. This year's panel series features an exceptional lineup of industry professionals, including producers, costume designers, editors, and more creatives from every department in entertainment. Don't miss out on this opportunity to gain exclusive insight into the artistry that brings your favorite piece of entertainment to life.
Have you ever wondered how your favorite TV shows and movies go from a spark of an idea to your screens? Join entertainment creatives for an inside perspective on what it takes to turn a vision into a reality as they break down their work and important scenes from your favorite projects!
With showrunner/ executive producer Anthony Sparks (Queen Sugar, Bel-Air), VFX Supervisor at FuseFX Art Codron (Outer Banks), editor S. Robyn Wilson (A Black Lady Sketch Show), production designer Cabot McMullen (Shrinking), executive producer Rachel Watanabe-Batton (Sneakerella), composer Andrew Morgan Smith (The Old Way, The Owl House), and more to be announced. Moderated by actor Chris Villain (Mystery Incorporated). Part 1 of Impact24 PR's Panel Superblock.
Saturday, March 25, 2023, at 11 a.m. PT in Room 213CD at the Anaheim Convention Center
(Source : press release)