By Mulder, 20 january 2023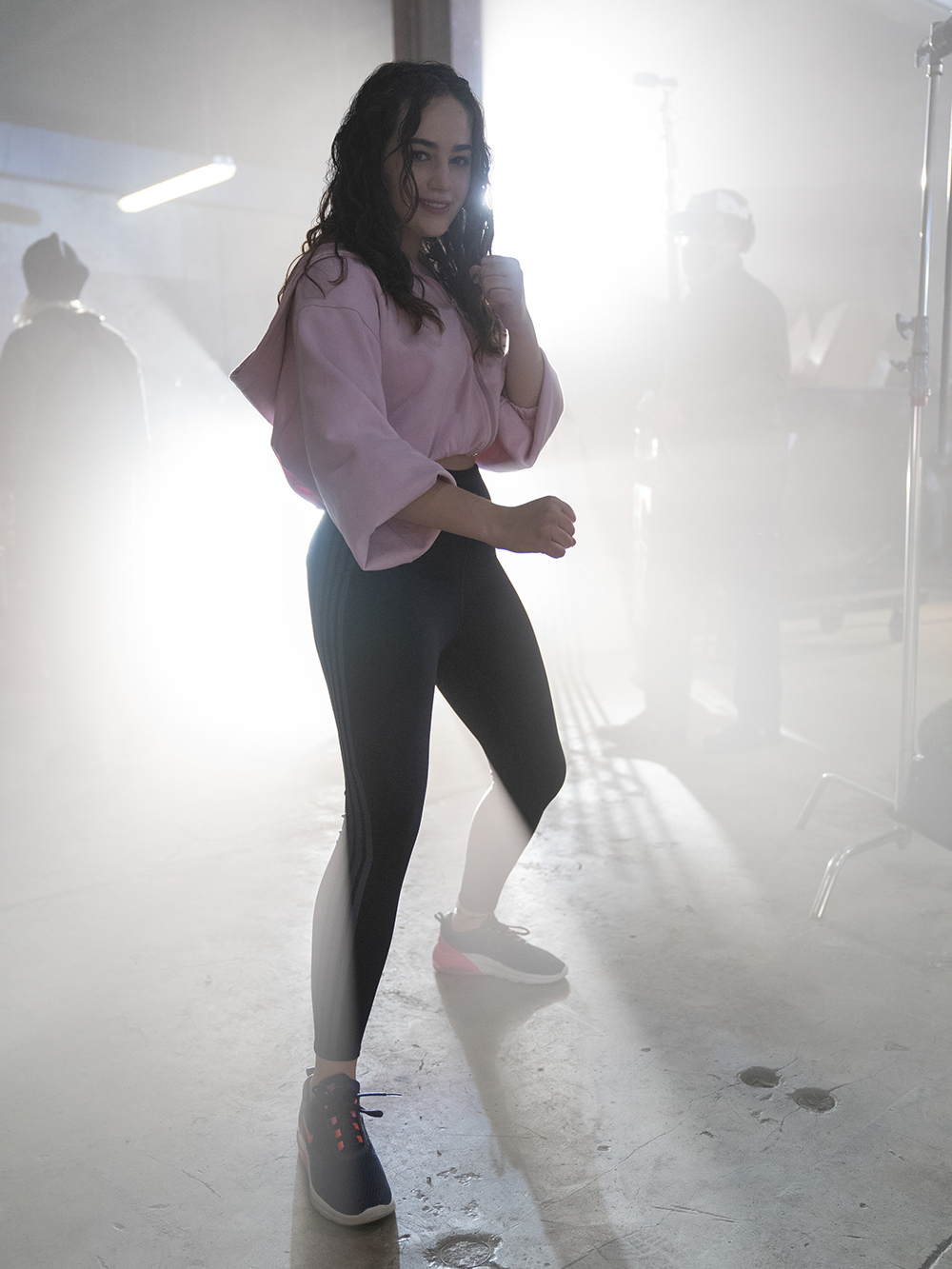 What a great news. The the season 6 teaser can be watch on Youtube on the official Netflix page. The season 6 will be the finale season and the time to say goodbye to Daniel and Johnny Lawrence. The best things have always an end and this final season will be a big event to watch exclusively on Netflix.
Cobra Kai never dies! After five badass seasons, Cobra Kai Season 6 will be the final showdown. The epic conclusion to the decades-long karate saga is coming soon to Netflix. Stream Cobra Kai's first five seasons now.
Cobra Kai is written and executive produced by Josh Heald, Jon Hurwitz and Hayden Schlossberg via their production company, Counterbalance Entertainment. Will Smith, James Lassiter and Caleeb Pinkett executive produce for Westbrook Entertainment along with Susan Ekins in association with Sony Pictures Television. Ralph Macchio and William Zabka also serve as executive producers. Cast: Ralph Macchio (Daniel LaRusso), William Zabka (Johnny Lawrence), Courtney Henggeler (Amanda LaRusso), Xolo Maridueña (Miguel Diaz), Tanner Buchanan (Robby Keene), Mary Mouser (Samantha LaRusso), Jacob Bertrand (Hawk), Gianni Decenzo (Demetri), Vanessa Rubio (Carmen), Peyton List (Tory) and Martin Kove (John Kreese) with Dallas Dupree Young (Kenny), Oona O'Brien (Devon), Griffin Santopietro (Anthony), Yuji Okumoto (Chozen) and Thomas Ian Griffith (Terry Silver)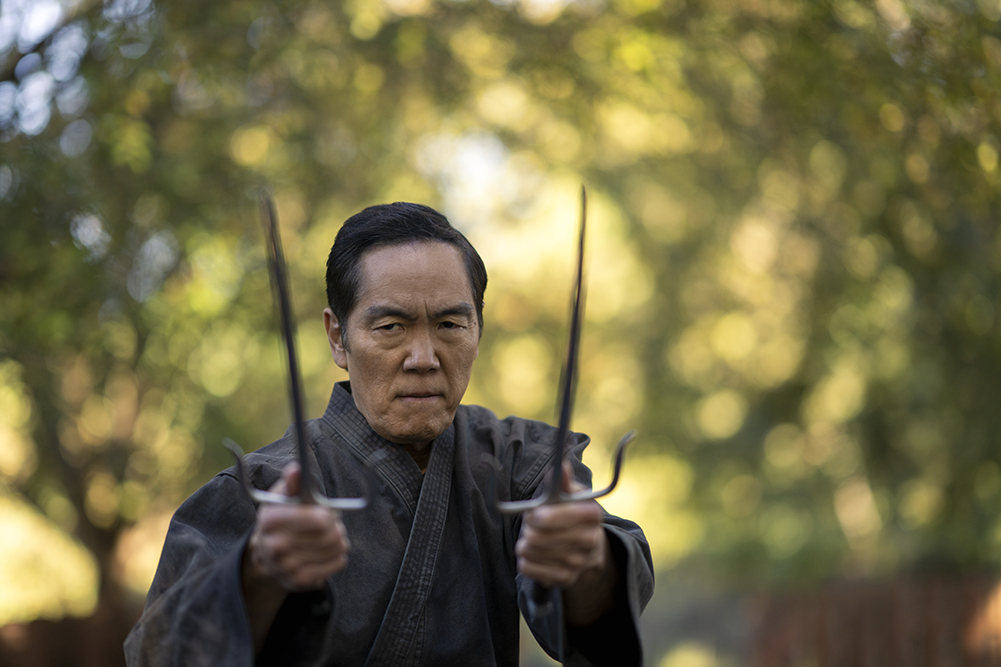 Cobra Kai attained high viewership on both YouTube and Netflix, and has received critical acclaim for its writing, performances, action sequences, humor, character development, and homage to the previous films. It has received numerous awards and nominations, with the third season being nominated for Outstanding Comedy Series at the 73rd Primetime Emmy Awards.
Synopsis :
Cobra Kai takes place over 30 years after the events of the 1984 All Valley Karate Tournament with the continuation of the inescapable conflict between Daniel LaRusso (Ralph Macchio) and Johnny Lawrence (William Zabka). Following the shocking results of the All Valley Tournament, Season 5 finds Terry Silver expanding the Cobra Kai empire and trying to make his "No Mercy" style of karate the only game in town. With Kreese behind bars and Johnny Lawrence setting karate aside to focus on repairing the damage he's caused, Daniel LaRusso must call on an old friend for help.
Cobra Kai
Created by Josh Heald, Jon Hurwitz, Hayden Schlossberg
Based on The Karate Kid by Robert Mark Kamen
Starring Ralph Macchio, William Zabka, Courtney Henggeler, Xolo Maridueña, Tanner Buchanan, Mary Mouser, Jacob Bertrand, Gianni DeCenzo, Martin Kove, Peyton List, Vanessa Rubio, Thomas Ian Griffith, Dallas Dupree Young
Composers : Leo Birenberg, Zach Robinson
Executive producers : William Zabka, Ralph Macchio, Will Smith, James Lassiter, Caleeb Pinkett, Susan Ekins, Josh Heald, Jon Hurwitz, Hayden Schlossberg
Producers : Katrin L. Goodson, Bob Wilson
Cinematography : Cameron Duncan
Editors : Nicholas Monsour, Jeff Seibenick, Ivan Victor
Production companies : Hurwitz & Schlossberg Productions (seasons 1–2), Overbrook Entertainment (seasons 1–2), Heald Productions (season 2), Counterbalance Entertainment (season 3), Westbrook Studios (season 3), Sony Pictures Television Studios
Distributor : Sony Pictures Television
Original network : YouTube Red (season 1), YouTube Premium (season 2), Netflix (season 3 – present)
Original release May 2, 2018 – present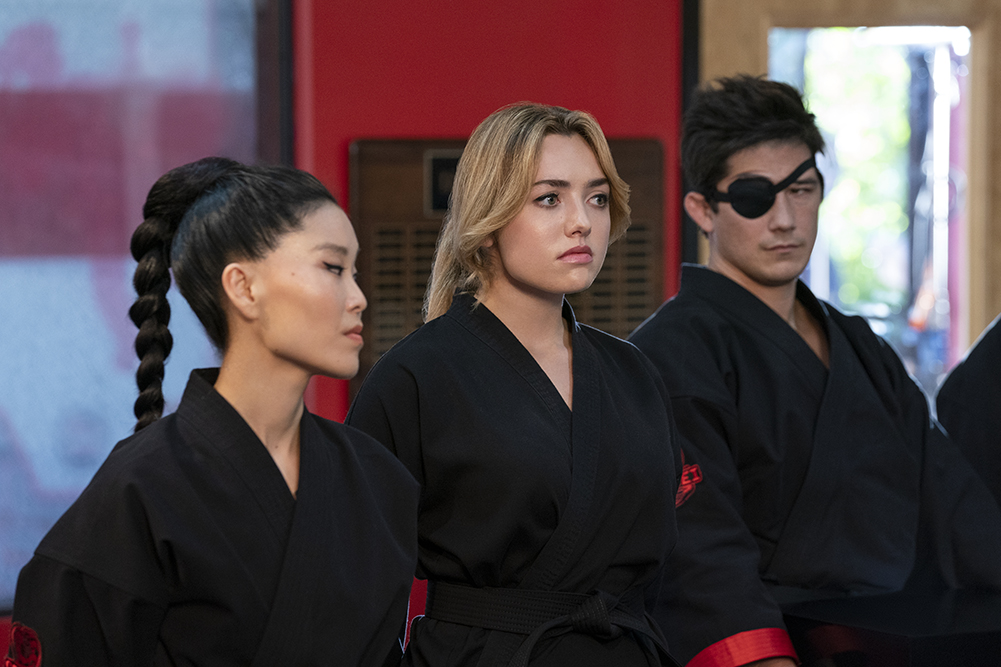 Photos : Copyright Netflix