By Mulder, 23 november 2022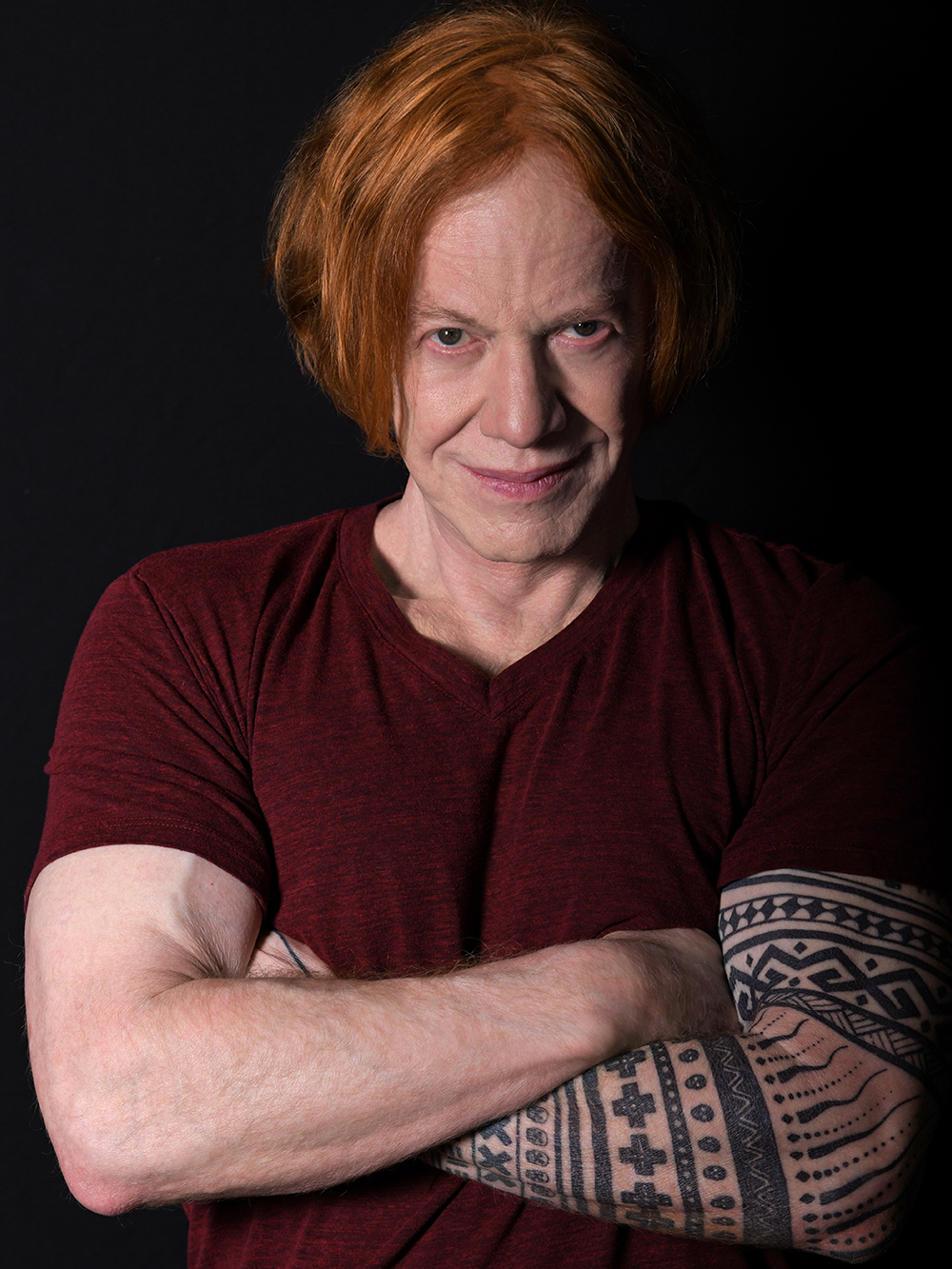 The Society of Composers & Lyricists (SCL) will present legendary award-winning composer Danny Elfman with the Lifetime Achievement Award in Los Angeles at the SCL Holiday Celebrations on December 13th at the Skirball Cultural Center (2701 N Sepulveda Blvd, Los Angeles, CA 90049). This event will include live performances. The Los Angeles Holiday Celebration is held annually to celebrate members' achievements and honor outstanding composers and songwriters. The organization will also host the 4th Annual SCL Awards show on February 15th in Los Angeles.
Past SCL Lifetime Achievement honorees include Quincy Jones, Bill Conti, Lalo Schifrin, Philip Glass, Alan Menken and Ginny Mancini. Past SCL Ambassadors include Dave Grusin, Burt Bacharach, David Shire, Johnny Mandel, Earl Hagen, James Newton Howard, Leiber and Stoller, Alan Silvestri, Randy Newman, Thomas Newman, Terence Blanchard, Diane Warren, and Hal David.
SCL President Ashley Irwin explains the significance of the awards presented at the Holiday events - "The SCL Lifetime Achievement and Ambassador Awards were created to recognize and acknowledge a select group of music creators without whose valuable contributions our profession would be less than it is, without whose creativity our community would be lacking and without whose gift our society would be deprived of the wonderful music and song expressed by their expertise. Their achievements will be used as the ultimate standard for future generations of media composers and songwriters."
For over 30 years, four-time Oscar nominee Danny Elfman has established himself as one of the most versatile and accomplished film composers in the industry. He has collaborated with directors such as Tim Burton, Gus Van Sant, Sam Raimi, Peter Jackson, Ang Lee, Rob Minkoff, Guillermo del Toro, Brian De Palma, James Ponsoldt, and David O' Russell. Beginning with his first score on Tim Burton's Pee-wee's Big Adventure, Elfman has scored over 100 films, including Milk (Oscar-nominated), Good Will Hunting (Oscar-nominated), Big Fish (Oscar-nominated), Men in Black (Oscar-nominated), Edward Scissorhands, Batman, To Die For, The Nightmare Before Christmas, Alice in Wonderland, The Grinch, Silver Linings Playbook, American Hustle, Avengers: Age of Ultron, Spiderman, A Simple Plan, Midnight Run, Sommersby, Dolores Claiborne, and the Errol Morris documentaries The Unknown Known, and Standard Operating Procedure. In addition to his film work, Elfman wrote the iconic theme music for the television series The Simpsons and Desperate Housewives. Elfman recently scored the Marvel feature Dr. Strange in the Multiverse of Madness, Noah Baumbach's forthcoming film White Noise, and Tim Burton's upcoming series Wednesday.
A native of Los Angeles, Elfman grew up loving film music. He traveled the world as a young man, absorbing its musical diversity. He helped found the band Oingo Boingo, and came to the attention of a young Tim Burton, who asked him to write the score for Pee-wee's Big Adventure. 37 years later, the two have forged one of the most fruitful composer-director collaborations in film history. Throughout his career, Elfman has received dozens of awards and honors including four Oscar nominations, two Emmy Awards, a GRAMMY Award, the 2002 Richard Kirk Award, the 2015 Disney Legend Award, and the Max Steiner Film Music Achievement Award in 2017. He has an incredible seven Saturn Awards in the "Best Music" category, most recently winning in 2022 for his scoring work on Doctor Strange in the Multiverse of Madness. His music for Doctor Strange also earned him the award for Best Original Score in a Sci-Fi/Fantasy Film at the 2022 Hollywood Music in Media Awards.
Elfman has expanded his writing to composing orchestral concert works which include: Serenada Schizophrana, a symphony commissioned by the American Composer's Orchestra, which premiered at Carnegie Hall in 2005, Rabbit and Rogue, for the American Ballet Theater choreographed by Twyla Tharp, performed at The Metropolitan Opera house in 2008, and Iris for Cirque du Soleil directed by French choreographer Philippe Decouflé. In 2013, Danny Elfman's Music from the Films of Tim Burton live orchestral concert, premiered at Royal Albert Hall, and has since toured around the world and won two Emmys.
In 2017 Elfman premiered his first violin concerto Eleven Eleven which was co-commissioned by Stanford Live and performed at Bing Concert Hall in March 2018. "Eleven" was recorded by the Royal Scottish National Orchestra and released on Sony Classical records which also contains his first Piano Quartet commissioned by the Berlin Philharmonic. In March 2022, two of Elfman's compositions had European world premieres: Percussion Concerto #1, performed by Colin Currie with the London Philharmonic Orchestra, and Cello Concerto #1, performed by Gautier Capuçon with the Vienna Symphony.
In 2021, Elfman performed a concert of Nightmare Before Christmas featuring Billie Eilish. That same year he released his wildly ambitious double album Big Mess and followed it with the release of Bigger. Messier. – a genre-defying collection of remixed and reimagined versions of songs from the record that features guest appearances by the likes of Trent Reznor, Iggy Pop, and more. The Big Mess project culminated this year with his critically acclaimed career-spanning 2022 Coachella concert, an internet-shattering pair of performances which he presented expanded, full-length versions of at back-to-back sold-out shows at the Hollywood Bowl in Los Angeles, CA in October.
"I need to push myself into new territory with fresh challenges as much as I can and whenever I can. I am told I have a recognizable style, but my greatest pleasure is when I can surprise the audience with my music." – Danny Elfman
The Society of Composers and Lyricists is a non-profit and primary organization for professional film, television, video game, and musical theater composers and lyricists, and those working in our industry such as orchestrators, arrangers, music supervisors, music agents, music attorneys, music editors, copyists, recording engineers, and related jobs, with a distinguished, nearly 75-year history in the fine art of creating music for visual media. Current SCL Members include the top creative professionals whose experience and expertise is focused on many of the creative, technological, legal, newsworthy and pressing issues of the film music, television music, game music, and musical theatre industry today.
For more information visit: www.TheSCL.com
Photo : Copyright Jonathan Williamson
(Source : press release)