By Mulder, 18 november 2022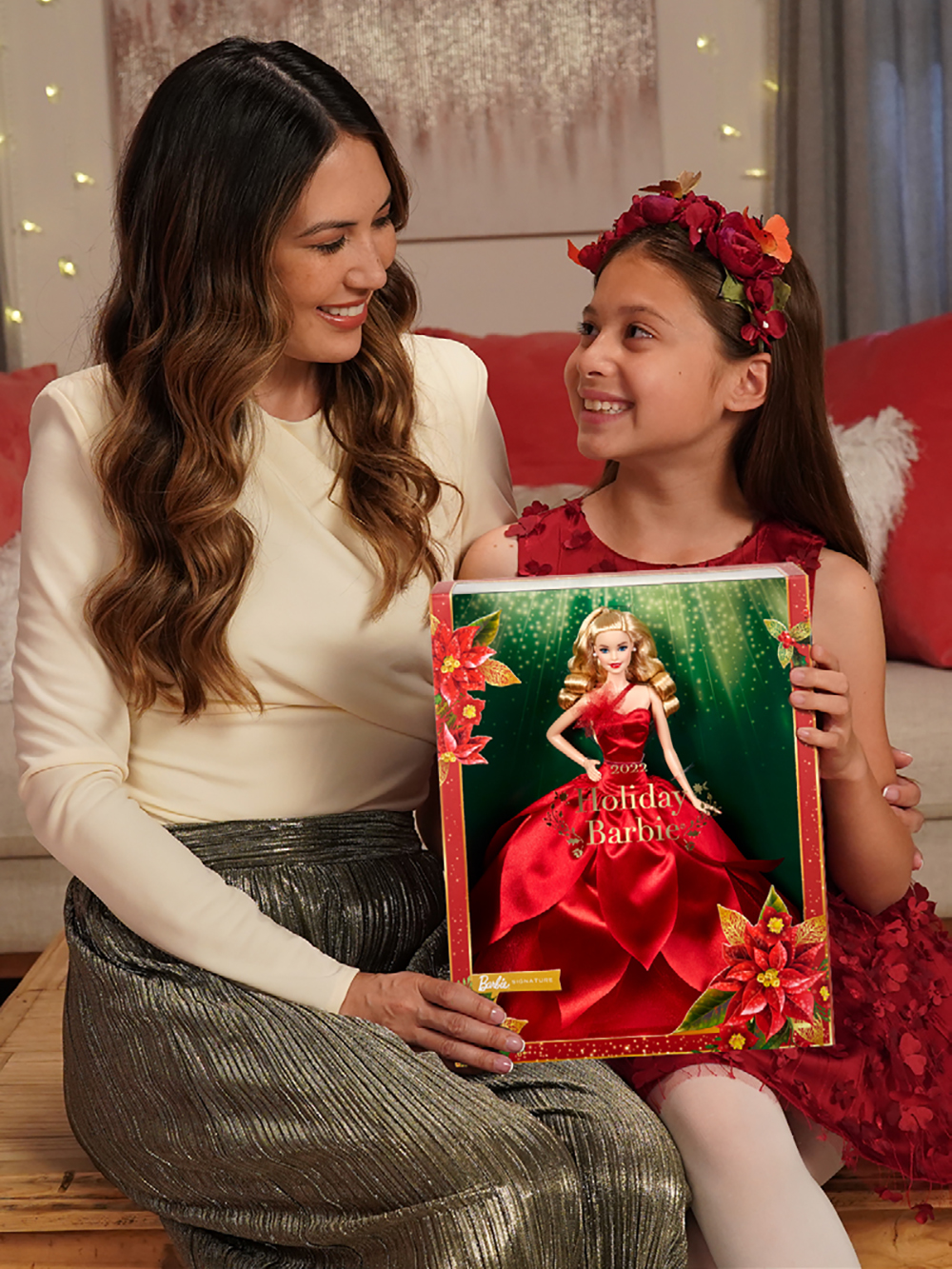 This year, the Mattel group is rolling out the red carpet for its Christmas Festival. Its emblematic brands, unavoidable and always more surprising, will amaze children and adults at the foot of the Christmas tree. Iconic Barbie® and Fisher-Price® toys are invited to the festivities, as well as the four-wheelers and the spectacular Hot Wheels®, Matchbox® and Cars® racing circuits, and the indisputable UNOTM, ScrabbleTM and PictionnaryTM board games for intergenerational recreation; children's favorite worlds such as Sam the Fireman, The Patrol, Thomas and his friends, Polly Pocket or Harry Potter, but also brands aimed at Kidults with Mega Pokémon construction games and figurines from Masters of the Universe®, Jurassic World or Buzz Lightyear...
An event not to be missed, bringing together toy brands that have crossed generations: over 90 years for Fisher-Price®, over 60 years for Barbie® or even over 50 years for Hot Wheels®. These are brands that have captured the hearts of families and that today maintain a strong attachment with their consumers. Much more than toys, they are now part of the culture and daily life of the French. Television, VOD platforms, derivative products, mobile games, digital content and soon the cinema with the long-awaited Barbie movie...Mattel continues its revolution and is now a powerful player in the entertainment industry.
Iconic doll, born in the United States more than 60 years ago, Barbie has crossed the ages by accompanying all children in their wildest dreams. By succeeding in keeping pace with trends and current events, this cultural icon never ceases to conquer the hearts of children by encouraging them, through play, to become anything they want. Committed, Barbie has conducted a study with neuroscientists from Cardiff University, demonstrating for the first time that playing with dolls develops social and emotional skills in children such as empathy! The brand also continues its commitment, through strong messages in favor of diversity and inclusion or through the celebration of exceptional women, to allow children to play with inspiring dolls that better fit the world around them.
Beyond the toy, Barbie inspires and animates a whole pop culture universe through unique collaborations with artists from around the world and renowned brands. She also continues to stimulate the imagination and spark conversations through contemporary content, highlighting stories with strong values. Barbie is now present on the small screen with series such as Barbie Dreamtopia or Barbie Dreamhouse adventures to be found on Gulli and Netflix, but also on social networks and on the official Barbie YouTube channel with over 650k subscribers in France!
In 2023, the iconic doll will also make her debut on the big screen in the very first Barbie movie with a five-star cast: Margot Robbie as Barbie and Ryan Gosling as Ken.
A wonderful source of inspiration for children, Barbie is without a doubt the Christmas gift to give to make wonderful modern adventures. An unlimited source of inspiration for children but also their parents and all generations.
It was in 1962 that the first Dream House was created. Even before women were allowed to open their own bank accounts, Barbie embodied the independent woman par excellence by purchasing her very first Dream House. With its modern decor, stereo system and refined furniture, the Dream House already allowed little girls to invent new stories.
60 years later, Barbie's Dream House continues to inspire young and old. Redesigned and refreshed over the years to reflect the architectural and interior design trends of the day, Barbie's Dream House has become one of the most popular and recognizable homes in the world!
Barbie's Dream House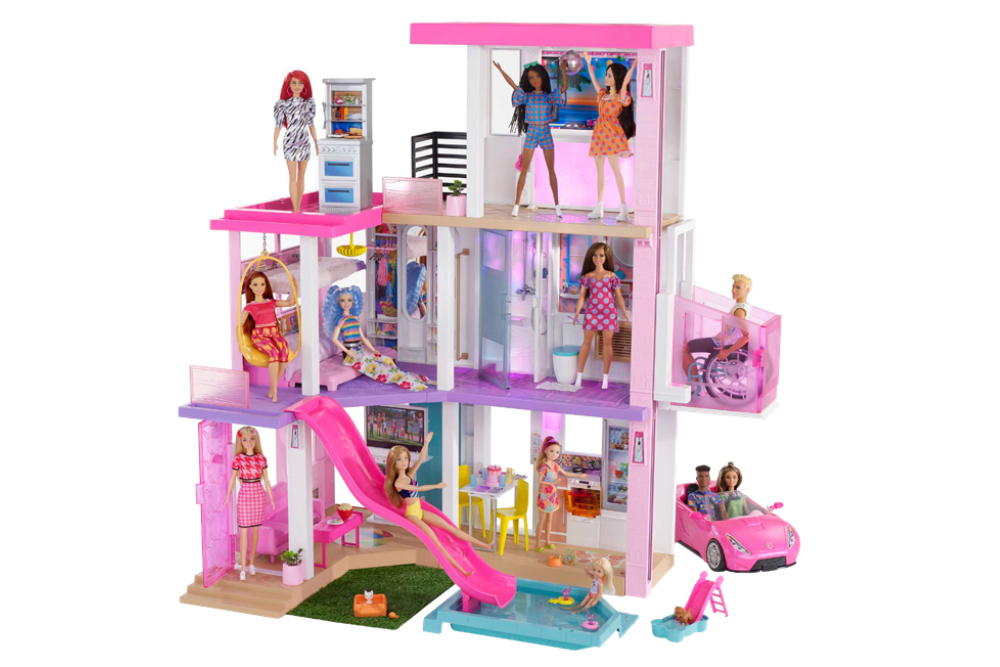 When opening the door to Barbie's Dream House, children discover a whole world of stories to invent! Measuring over a meter high and wide, this iconic dollhouse offers an endless play experience. Barbie only has to move in and arrange the house according to her desires. A 360° imagined house with over 75 accessories, three songs, two soundscapes and customizable lighting to stimulate the imagination and bring a touch of realism or fantasy to children's stories.
Barbie fashionistas: the most diverse and inclusive dolls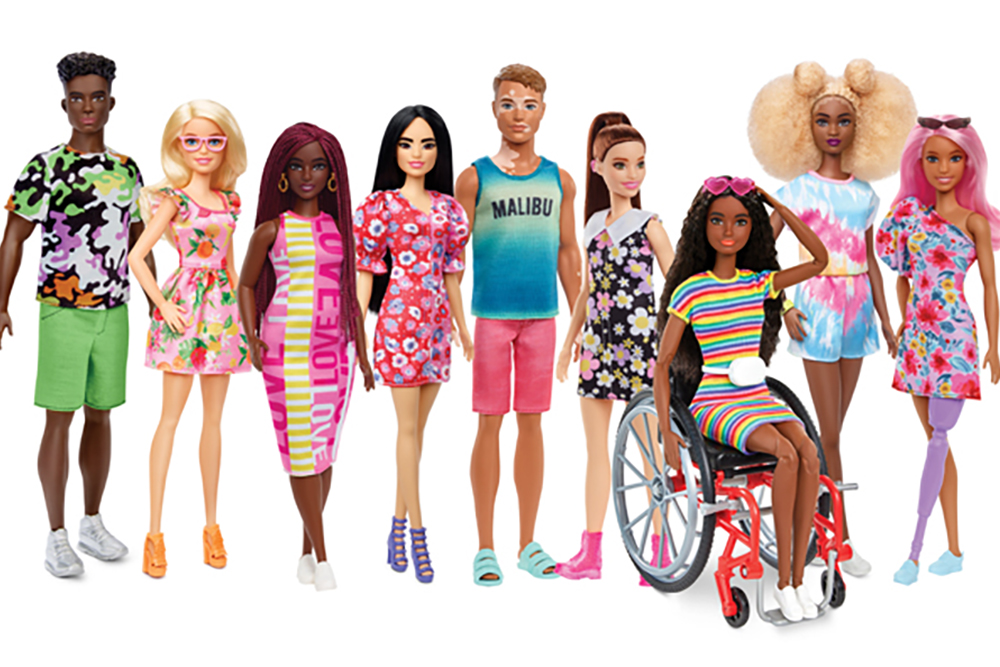 The Barbie Fashionistas line is the range where the Barbie brand offers the most diversity and inclusion on the market. Since its inception in 2015, the line has been able to enrich its dolls to the taste and needs of our time. Today more than 175 looks and silhouettes have been introduced, offering children a variety of skin tones, eye colors, hair colors and textures, silhouettes, disabilities. In an effort to continue to represent diversity, inclusivity and allow children to play with dolls that look like them and better fit the world around them, Barbie expanded the Fashionistas line last May with two new dolls: A Barbie doll with hearing aids behind her ear and a Ken doll with Vitiligo.
Barbie cutie reveal: adorable dolls full of surprises!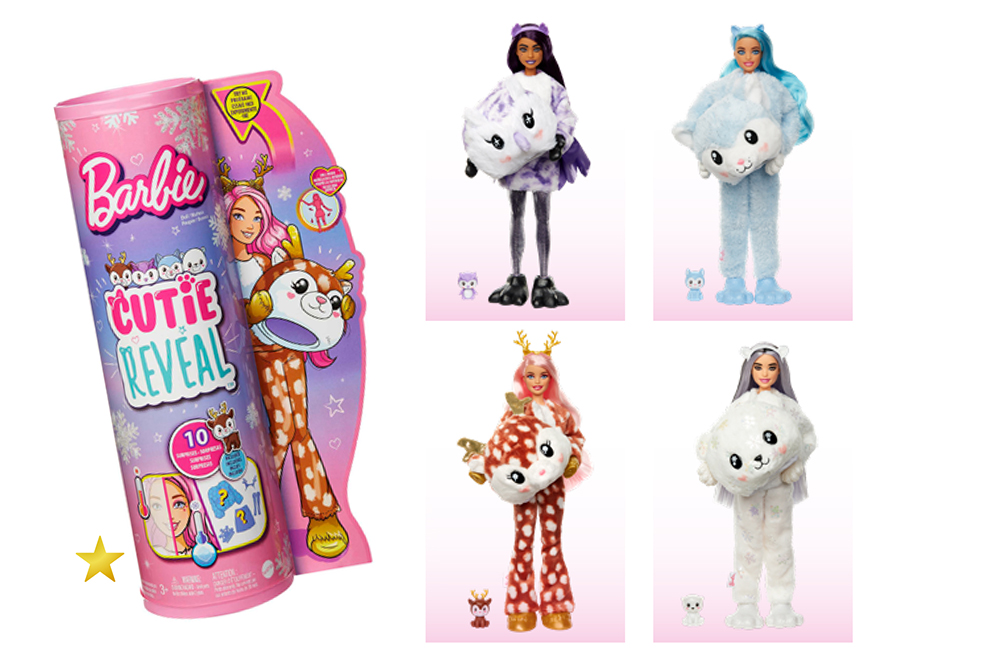 The new Barbie Cutie Reveal dolls offer children and fans of the iconic Barbie an adorable experience full of surprises! Behind her irresistible animal costume is a Barbie doll with long hair and colorful, glittery details on her face. Each Barbie Cutie Reveal set includes 10 collectible surprises to accessorize the articulated doll in a soft costume and her adorable companion. For even more magic and surprises, when the doll goes under water, depending on its temperature, some elements can change color, appear or disappear like the animal makeup on Barbie's face! And for Christmas, the Owl, Wolf, Polar Bear and Reindeer Barbie dolls join the Cutie Reveal family to complete the range and offer little girls ever more precious memories.
Barbie Merry Christmas 2022 for flamboyant holidays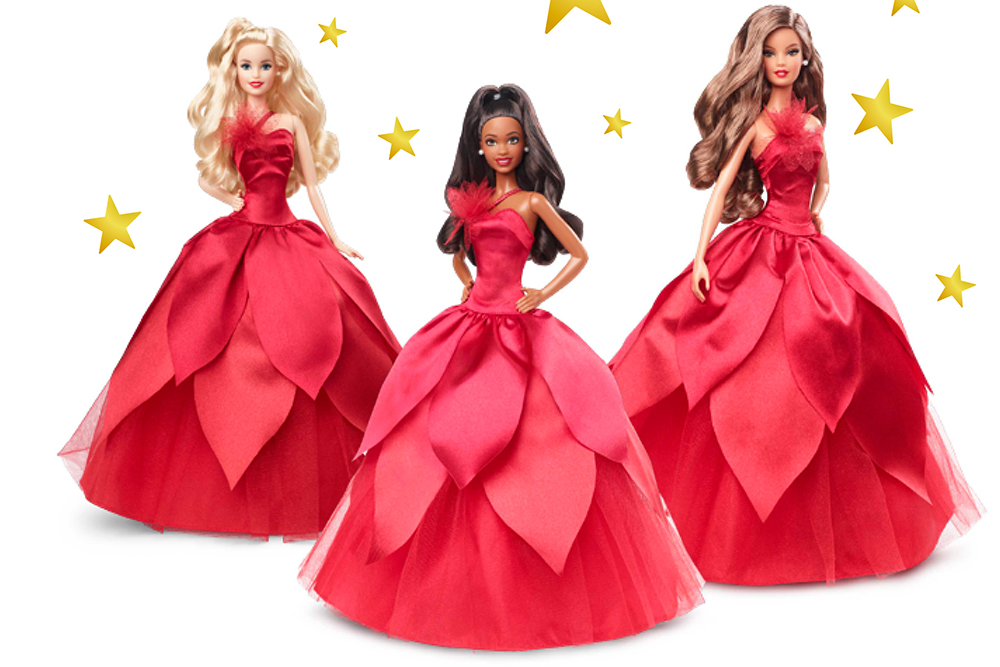 The Barbie Merry Christmas 2022 doll embodies the spirit and magic of the holiday season in a flamboyant red dress. Inspired by the Christmas star, this new doll wishes to symbolize goodness and solidarity. Her ensemble consists of a bustier adorned with a glittering star on the neckline, a long and full skirt adorned with a tulle and satin petals. Beautiful gold dangling earrings and lipstick bring the final touch to her look. Presented in a glittering box, this Barbie doll will delight young and old alike for an unforgettable Christmas full of magic.
Mega camper, for the big adventurers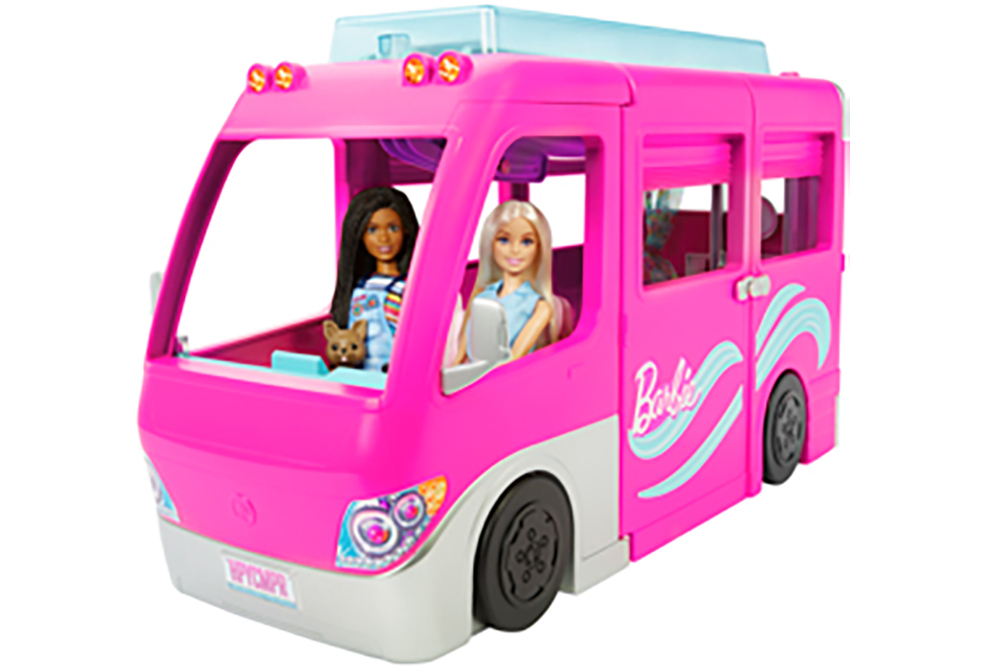 On the road to ever more extraordinary outdoor adventures with Barbie's Mega Motorhome! With seven play areas, a slide, functional wheels, a two-seat cabin, a kitchen, a dining area, a sleeping area, a bathroom, a swimming pool and many accessories, children will be able to stimulate their imagination and take the road to their dream destination.
Barbie's Dreamcar for star trips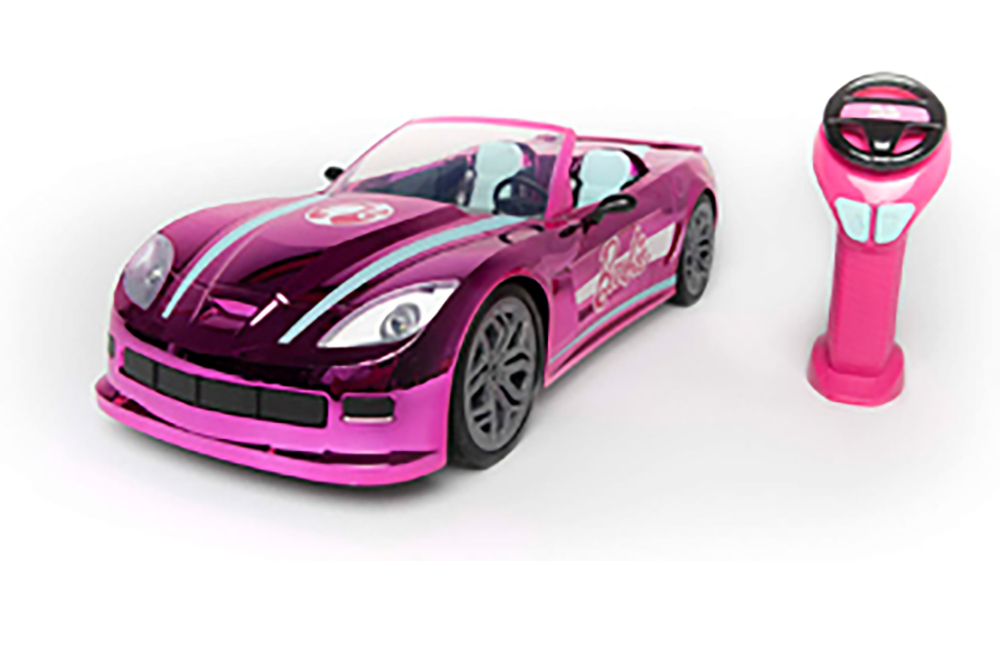 With this little radio-controlled convertible car, Barbie and her friends will be able to go on great trips for a weekend or a vacation in the sun!
Scooter for the little riders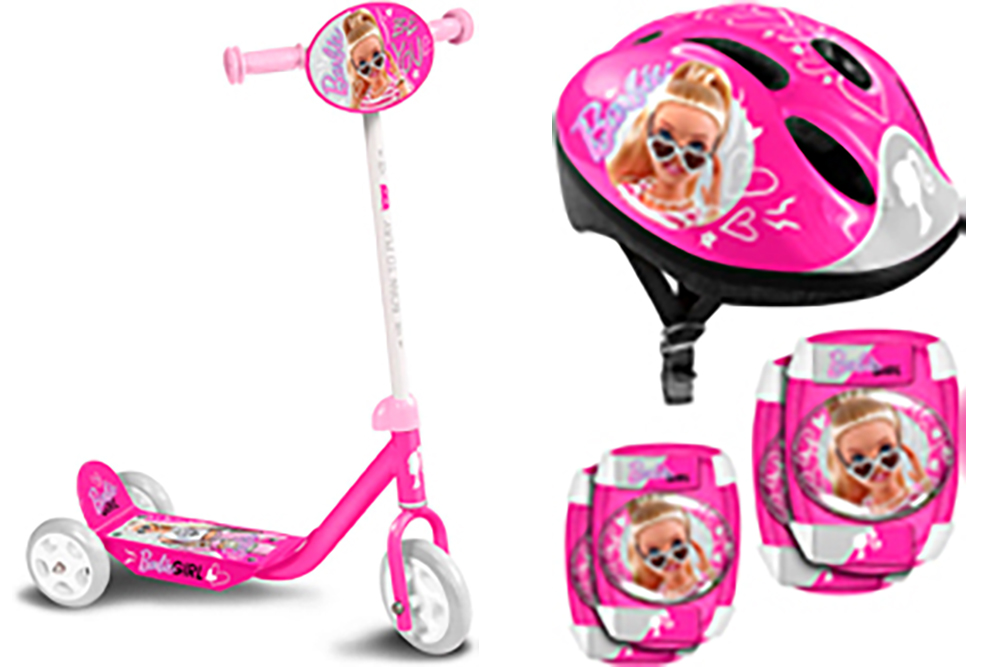 With the Barbie scooter, let's go on an adventure! There are so many things to discover. And before you set off, don't forget about safety with the helmet and matching protections!
Long live camping box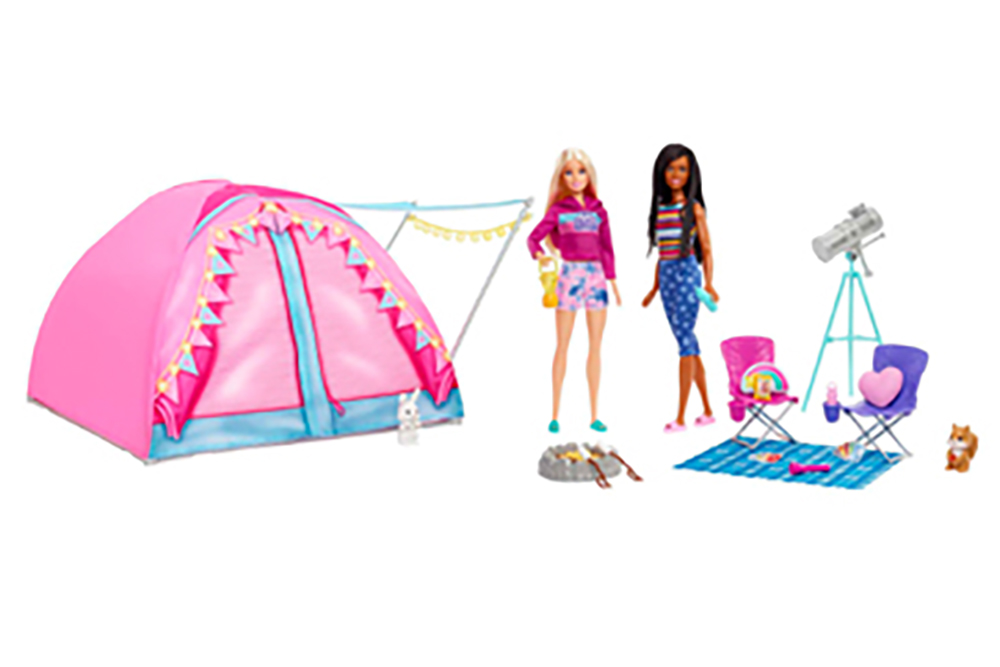 In this set Barbie Malibu and Barbie Brooklyn are ready for a camping trip with their spacious canvas tent inspired by the series " It Takes Two - à deux c'est mieux ". Equipped with a string of lights and an awning, it's a cozy nest for up to four dolls.
Barbie and her mega dressing room to wear all possible styles!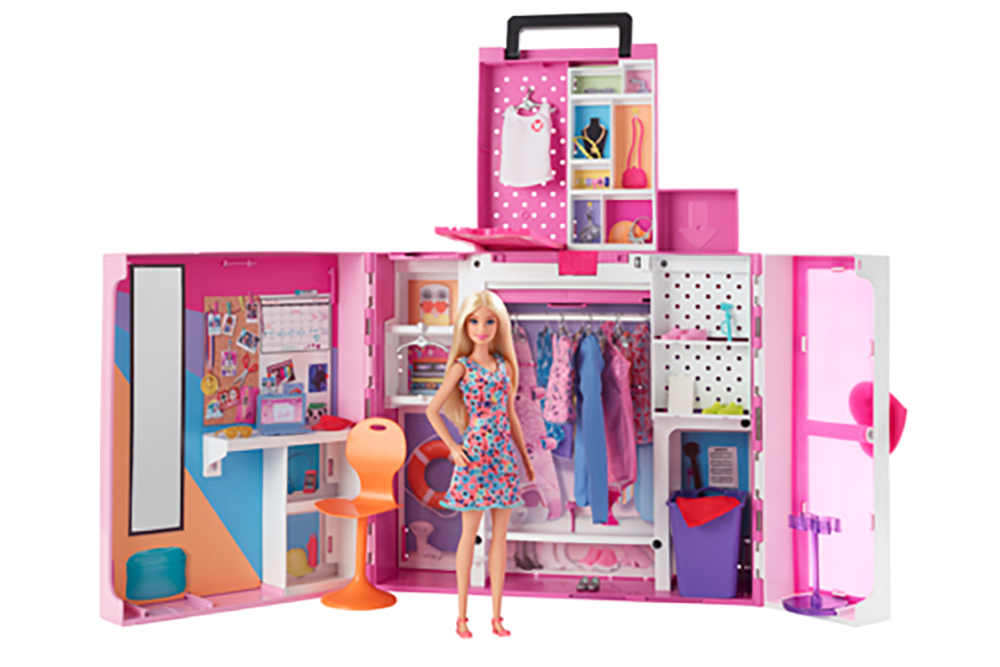 If all children love to go and browse through their parents' closets, dreaming of the outfits they will wear one day, they will love to play at being stylists with Barbie's Mega Dressing Room! Thanks to the 4 outfits and the many accessories included, Barbie will be able to choose a different outfit for each occasion: a nurse's outfit, a swimming outfit, a day dress and of course a beautiful evening dress!
Fairy Eau de toilette for a magical beauty routine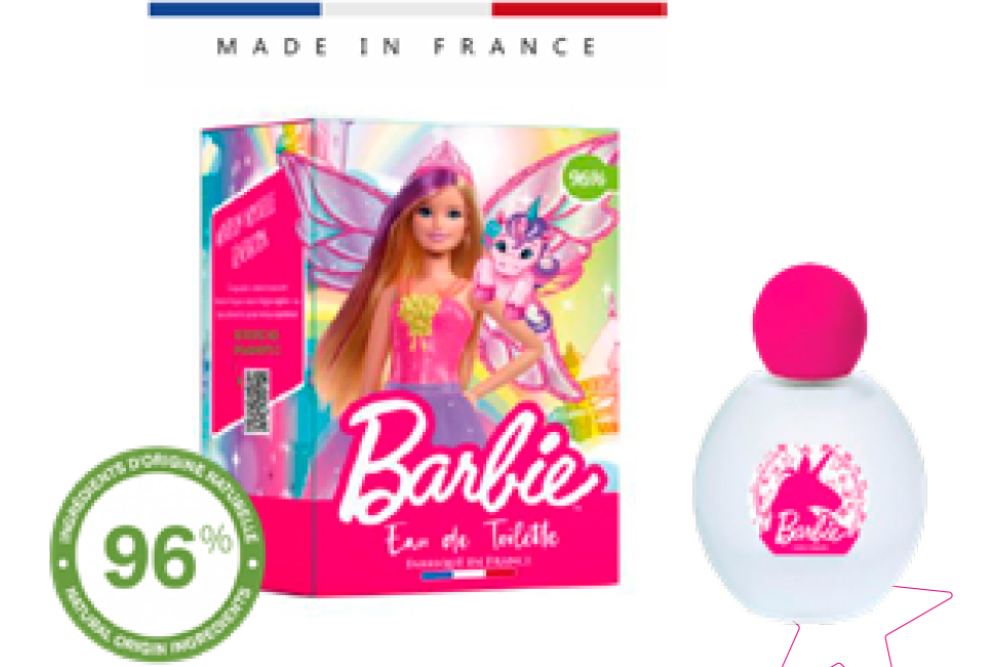 Thanks to its sweet and gourmand notes combining red fruits, peony and vanilla, Barbie Eau de Toilette takes young and old into a fairy world and leaves a fresh trail on the skin. And the most enchanting part is when "beauty" rhymes with "commitment": made in France, it is composed of 96% of natural ingredients!
The magic vanity 2in1 a star make-up studio


This vanity offers a unique 2in1 experience for hours of play: from a desk with the shelf closed, it turns into a make-up studio, once opened with a large mirror and everything you need to become a real star! Lip gloss, eye shadow, nail polish and blush, all made in Italy according to the principles of "clean beauty" and "cruelty free" with materials of natural non-animal origin and not tested on animals. And that's not all! Barbie can also have a beauty treatment: by opening the drawer, she also has her own little mini hairdresser!
Barbie extra always at the forefront of trends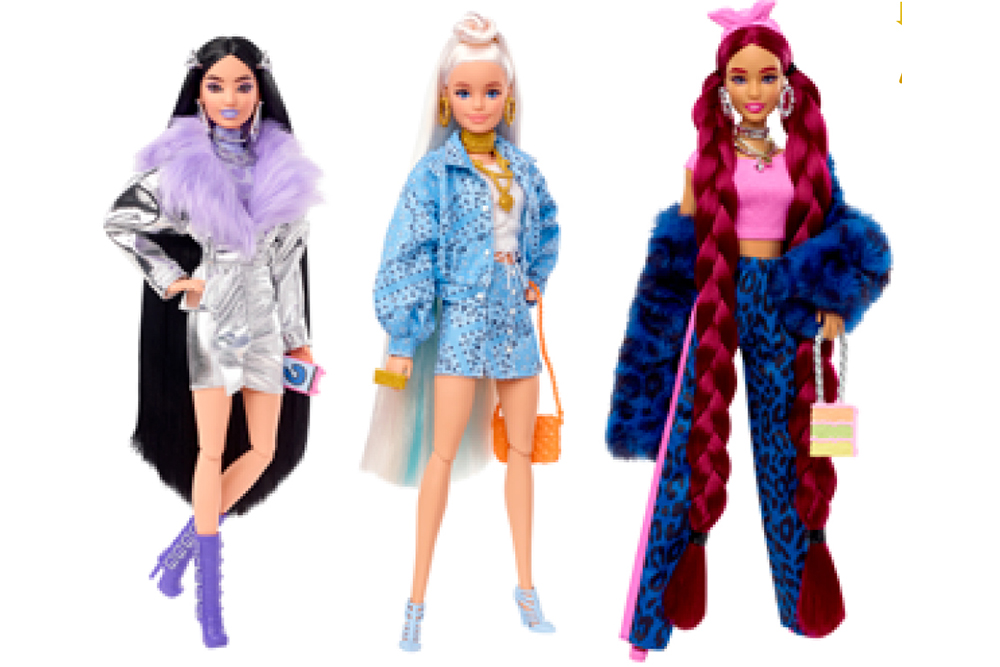 Barbie Extra dolls have a bold, colorful look! Each Barbie doll has a unique, expressive and original style. And what about their adorable and charismatic pets, the perfect companions to imagine EXTRA-ordinary stories.
Barbie mini extra the most extra of the mini barbie dolls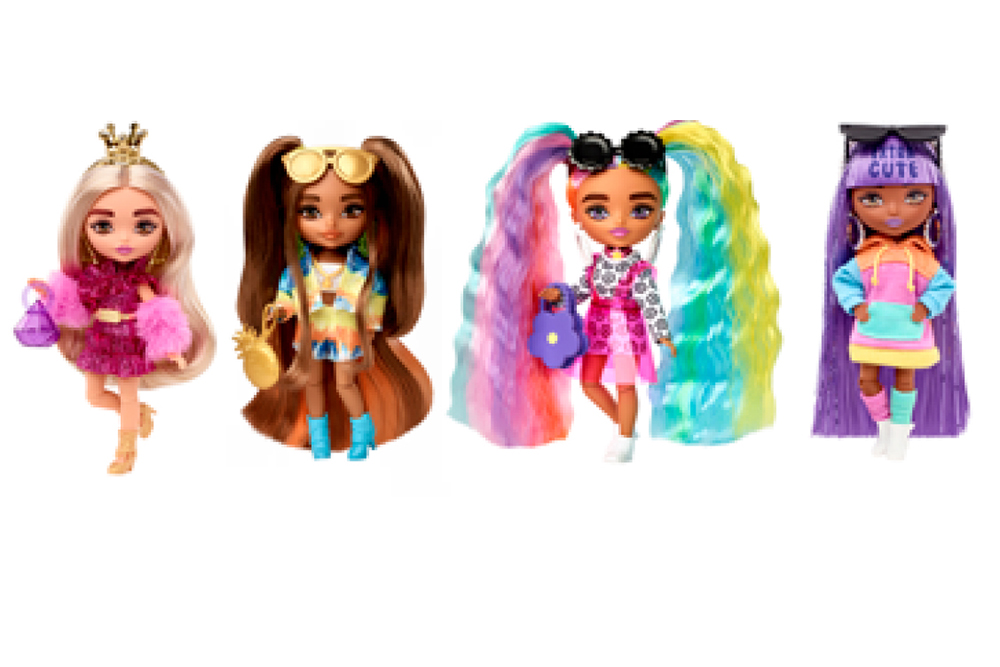 Barbie Mini Extra dolls are just like the big Barbie Extra dolls, but with a few inches less! These little dolls of 14 cm can take a multitude of poses with their articulated body. Above all, they have a personality that stands out and a look that stands out: extra-long hair, an original outfit and EXTRA-stylish accessories.
Barbie ultra-hair for infinite looks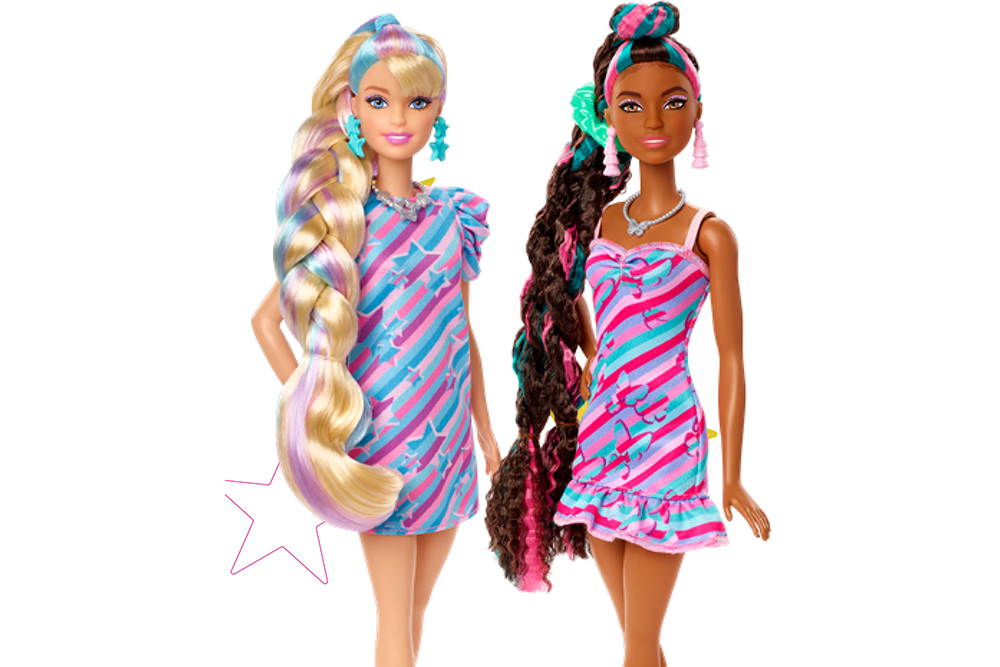 These ultra-inspiring Barbies make a statement with their original cut and vintage outfit, inspired by the iconic Ultra-Hair Barbie born 30 years ago! Kids will love creating a multitude of hairstyles and looks with the help of 15 accessories. Plus, to make the hairdressing salon even more fun, 4 bars change color when touched by the heat of the fingers while manipulating!
Barbie mermaid power Malibu & Brooklyn


In Barbie Mermaid Power, the two Barbies plunge into a magical universe yet unexplored ! The Malibu and Brooklyn Barbie dolls are inspired by their characters from the movie. Their long colored hair enhances a royal look with marine touches. Thanks to the interchangeable necklaces, tiaras and flippers, completed by a brush to style them, children can imagine a thousand and one fantastic looks!
Barbie princess magic long hair braids to style


Budding stylists can create the looks of their dreams and imagine beautiful fairy-tale adventures with the Barbie Princess Magic Braids doll! This doll has a long hair of more than 20 cm and multicolored hair extensions that children can have fun braiding and twisting with the device provided.
(source : press kit)