By Mulder, 18 november 2022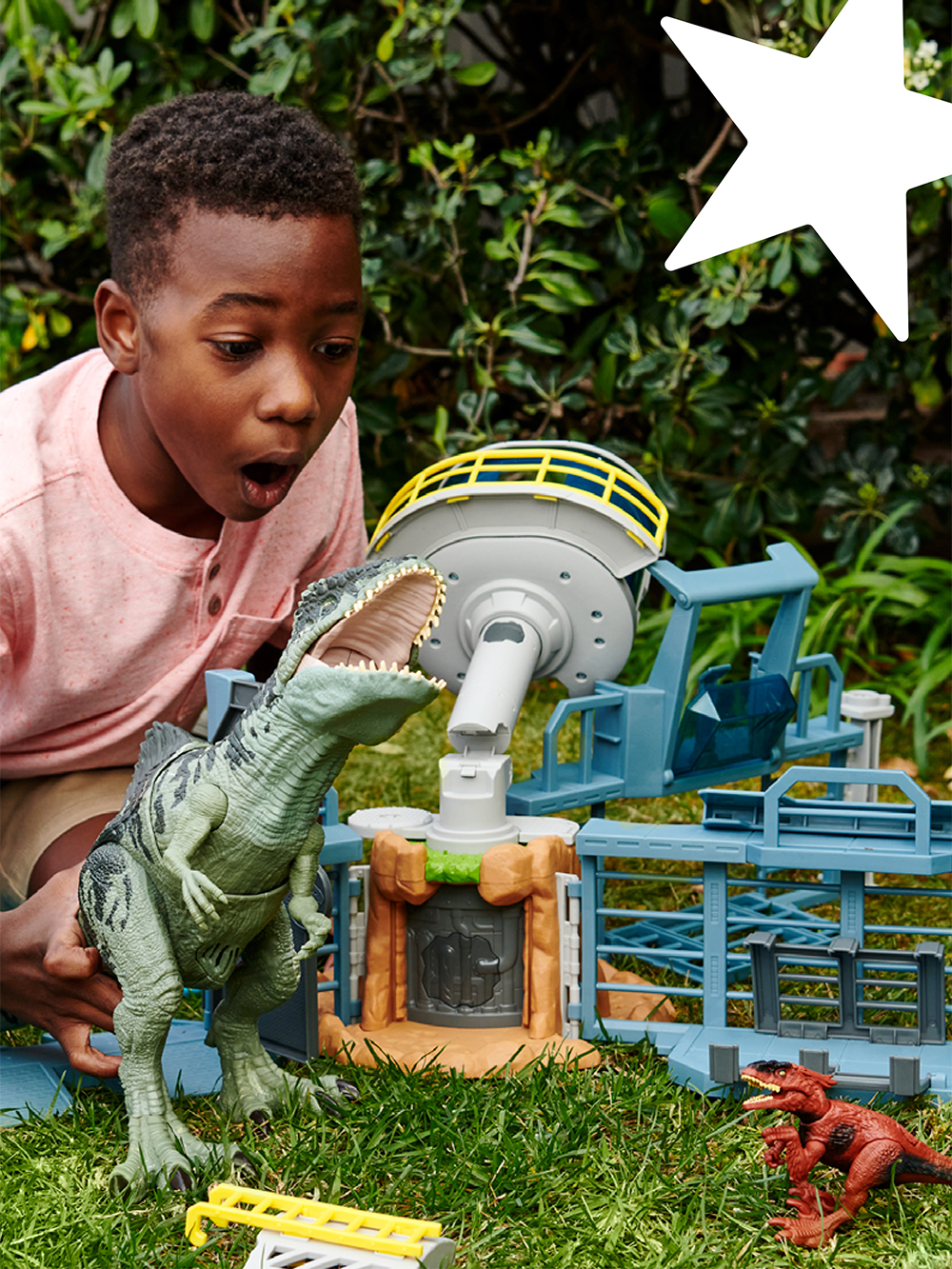 This year, the Mattel group is rolling out the red carpet for its Christmas Festival. Its emblematic brands, unavoidable and always more surprising, will amaze children and adults at the foot of the Christmas tree. Iconic Barbie® and Fisher-Price® toys are invited to the festivities, as well as the four-wheelers and spectacular racing circuits Hot Wheels®, Matchbox® and Cars®, and the indisputable UNOTM, ScrabbleTM and PictionnaryTM board games for intergenerational fun; children's favourite worlds such as Sam the Fireman, The Patrol, Thomas and his friends, Polly Pocket or Harry Potter, but also brands aimed at Kidults with Mega Pokémon construction games and figurines from Masters of the Universe®, Jurassic World or Buzz Lightyear...
An event not to be missed, bringing together toy brands that have crossed generations: over 90 years for Fisher-Price®, over 60 years for Barbie® and over 50 years for Hot Wheels®. These are brands that have captured the hearts of families and that today maintain a strong attachment with their consumers. Much more than toys, they are now part of the culture and daily life of the French. Television, VOD platforms, derivative products, mobile games, digital content and soon the cinema with the long-awaited Barbie movie... Mattel continues its revolution and is now a powerful player in the entertainment industry.
The toy ranges from the thrilling adventures of "Jurassic World: The Next World" will immerse children and adults like never before in the atmosphere of the saga. And for even more innovative and immersive playtime, the scale figures, including T-rex Extreme Bite and Giganotausaurus Ultimate Attack have a hidden DNA code that you can scan with a mobile device to unlock augmented reality experiences in the free Jurassic World Facts app.
T-rex extreme bite: watch out for sharp teeth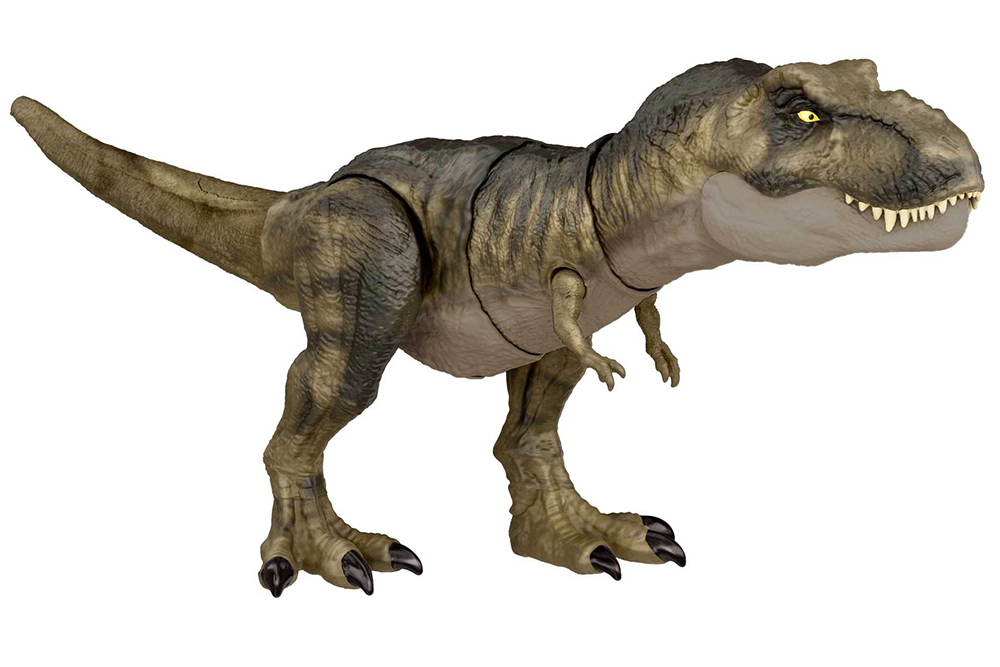 The famous and terrifying Mega Predator Tyrannosaurus action figure is 53 cm long and features a beautiful marbled look and authentic details. It can perform advanced attacks, roar and make fighting sounds!
Giganotausorus supreme attack, as big as it is terrifying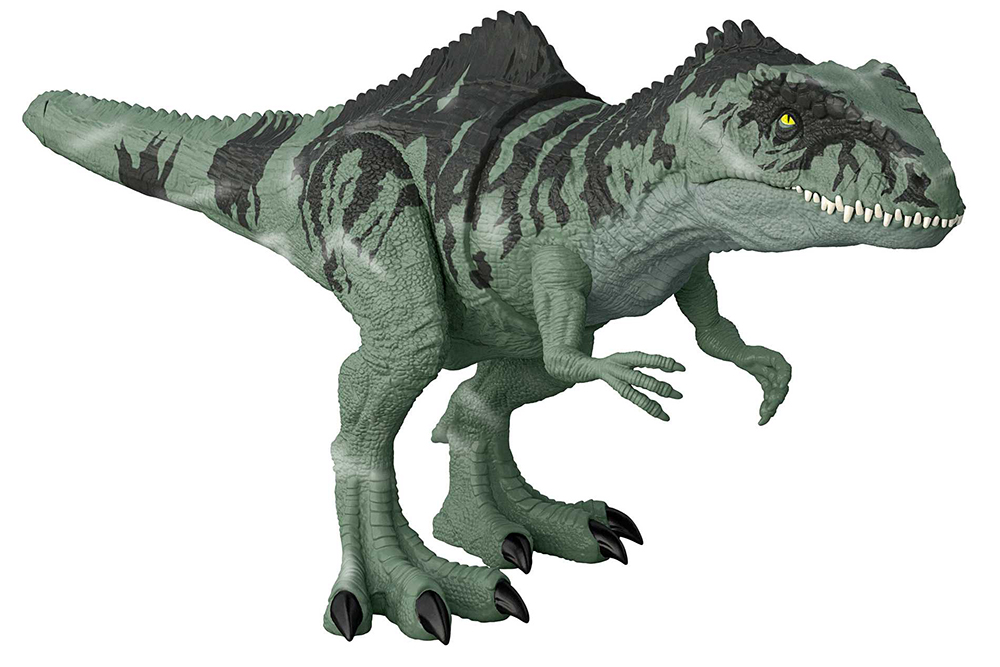 This authentic Giganotosaurus Mega Carnivore is inspired by the most ferocious and evil dinosaur of the saga! The button on the bottom of the figurine makes him snap his huge jaw and let out powerful terrifying roars.
Supreme pyroraptor learn to train a dinosaur!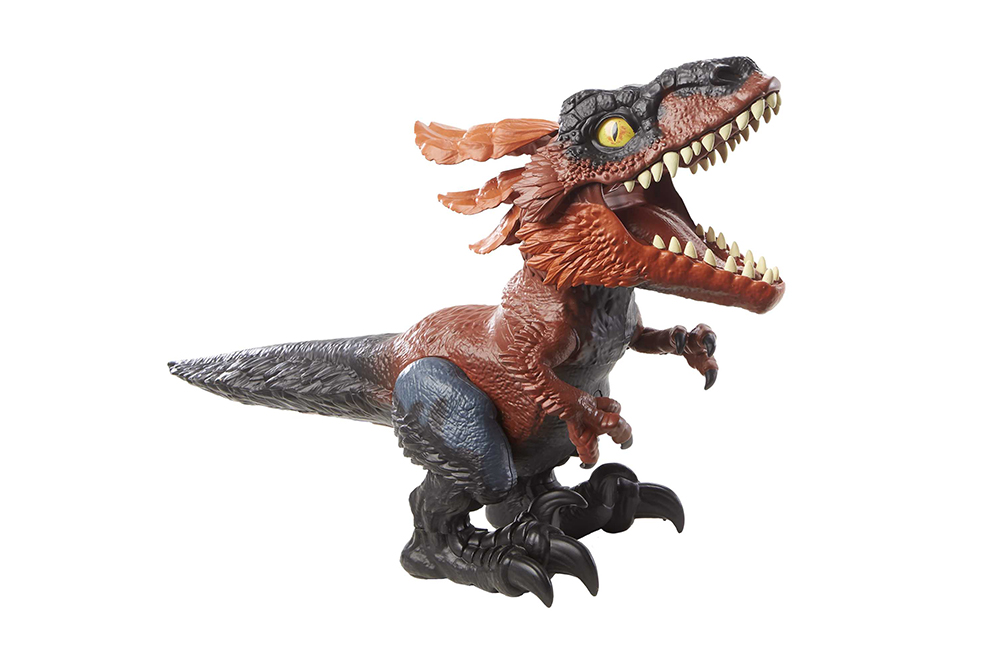 This Pyroraptor figurine, inspired by a new species featured in the movie, features a large jaw, a body that swivels and a tail that rises and falls. Incredibly realistic, this figure is also packed with new features and innovative modes such as wild, dressage, challenge and free play, to vary the playing field and stimulate players' imagination!
The chaos box set at the dino alert outpost in the wild!


This Chaos at the Outpost set has different areas ideal for creative destruction games and battles. It contains protective doors, missile launchers with projectiles and protective windows. Also contains a human figure, a Pyroraptor figure and a dinosaur capture cage. Measures over 1.25 m long in linear formation and 50.8 cm high maximum.
Imaginext toys are designed to engage children's imaginations and are suitable for preschoolers. They take little girls and boys into fabulous worlds where a thousand fantastic adventures take place
T-rex attack for little trainers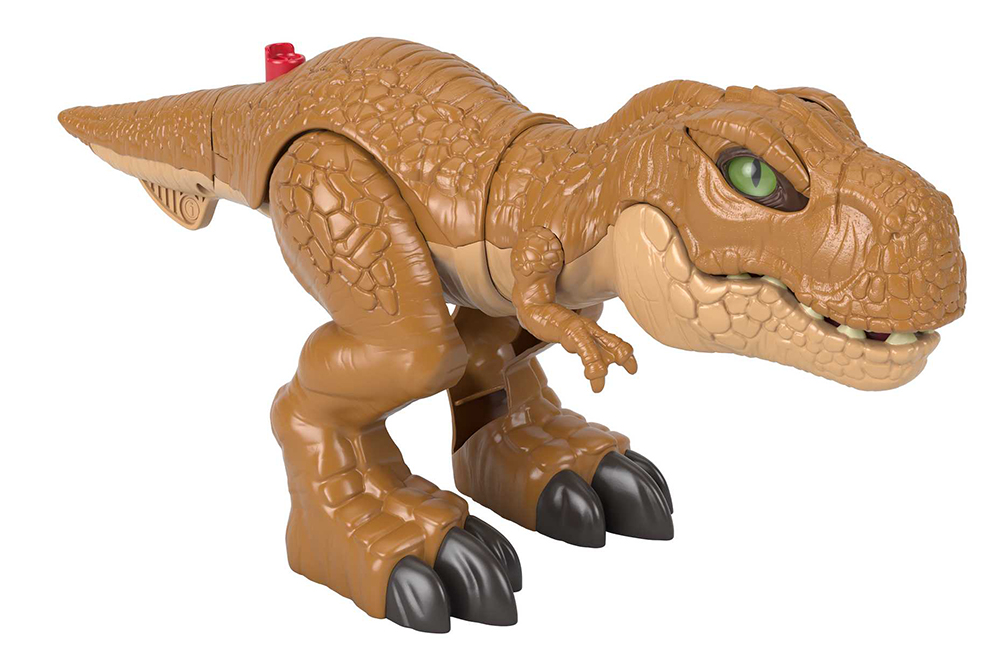 Young dinosaur trainers can create their own action-packed adventures with this T-Rex Attack Jurassic World from Imaginext®.
Mega dino terror of ever-growing stories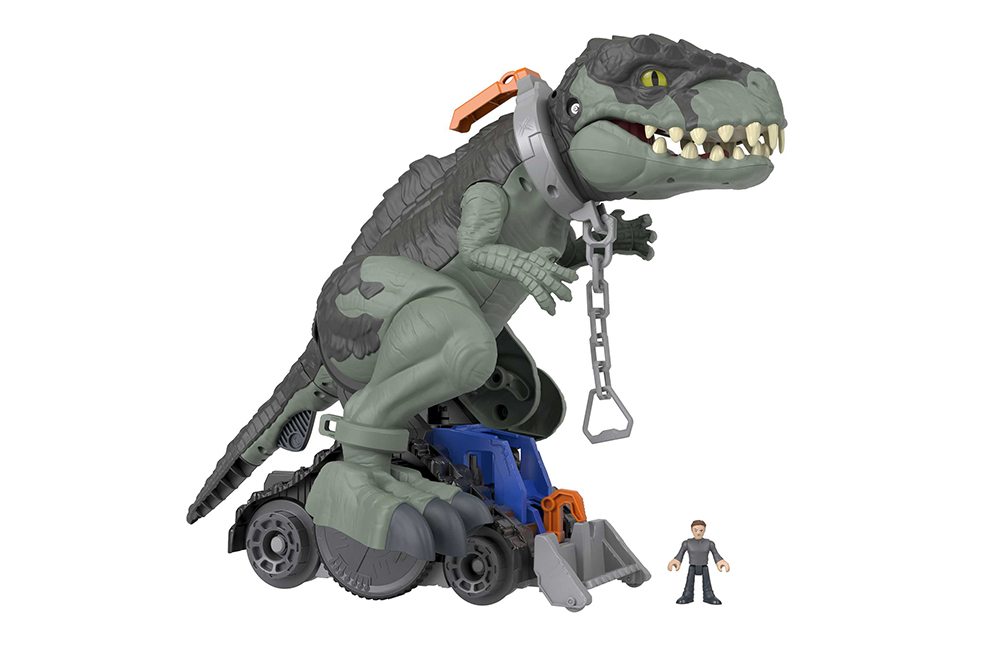 With its terrifying glowing eyes, head-butting, heavy stomping and full-body, over-the-top roar, this giant dinosaur is fully controllable to bring any little Jurassic World story to life.
(source: press kit)