By Mulder, 20 november 2022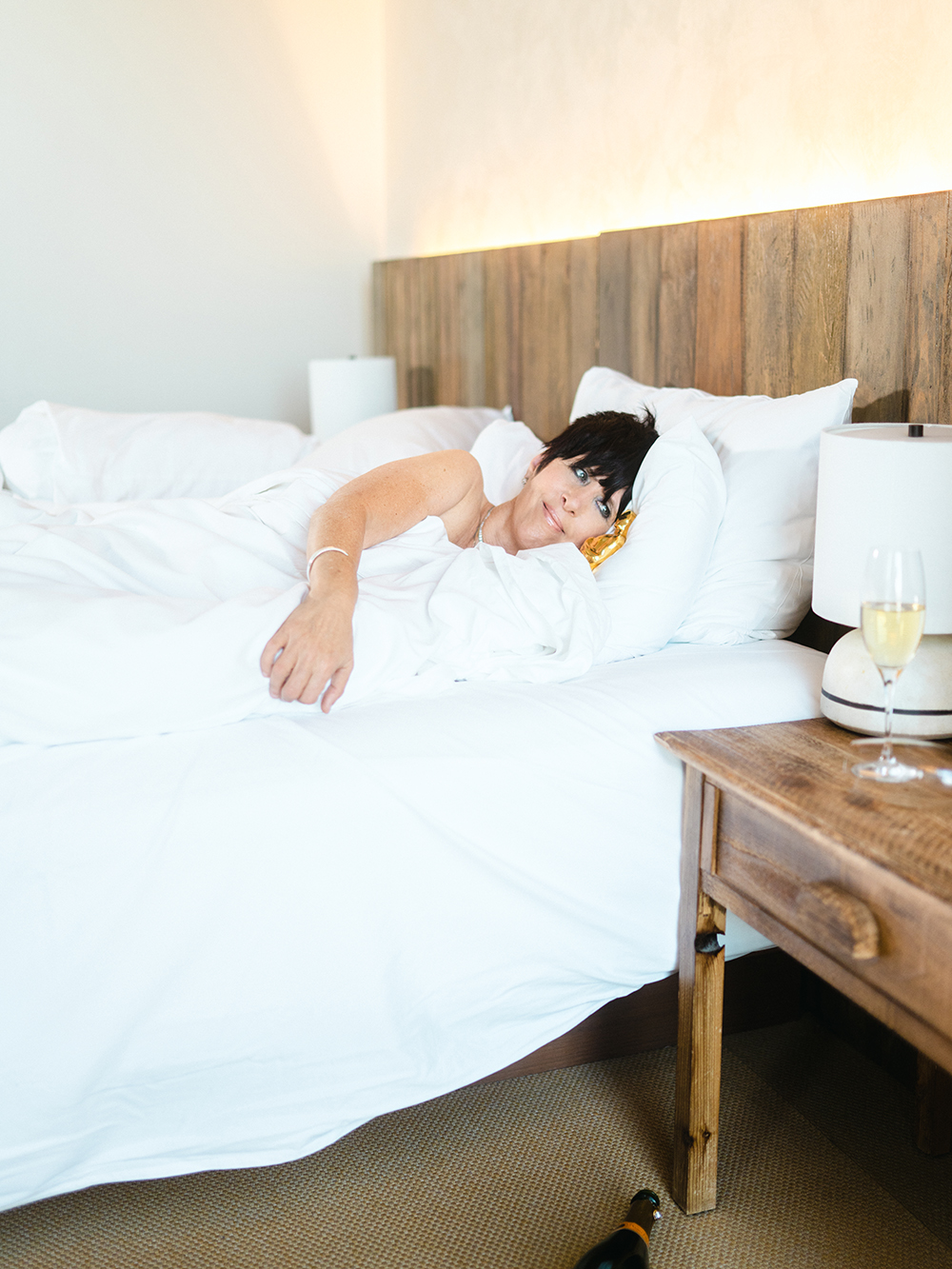 13-time Oscar nominated songwriter Diane Warren has been referred to as "always the bridesmaid and never the bride," because, after 13 nominations, she has not won.... until now. Diane Warren will receive the Honorary Oscar at the Governors Awards tomorrow night. To pay tribute to her long-awaited "bridal moment," a photoshoot with Diane wearing an Oscar de la Renta wedding gown and holding the Oscar. She is finally the bride and no longer the bridesmaid.
The wedding dress photos are embargoed until 10pm PST on Saturday, November 19th, and the "morning after" photos are embargoed until Sunday, November 20th at 6am PST. Please honor this embargo. We do not want to take the fun away from this project that is so close to Diane by having these photos released ahead of the ceremony.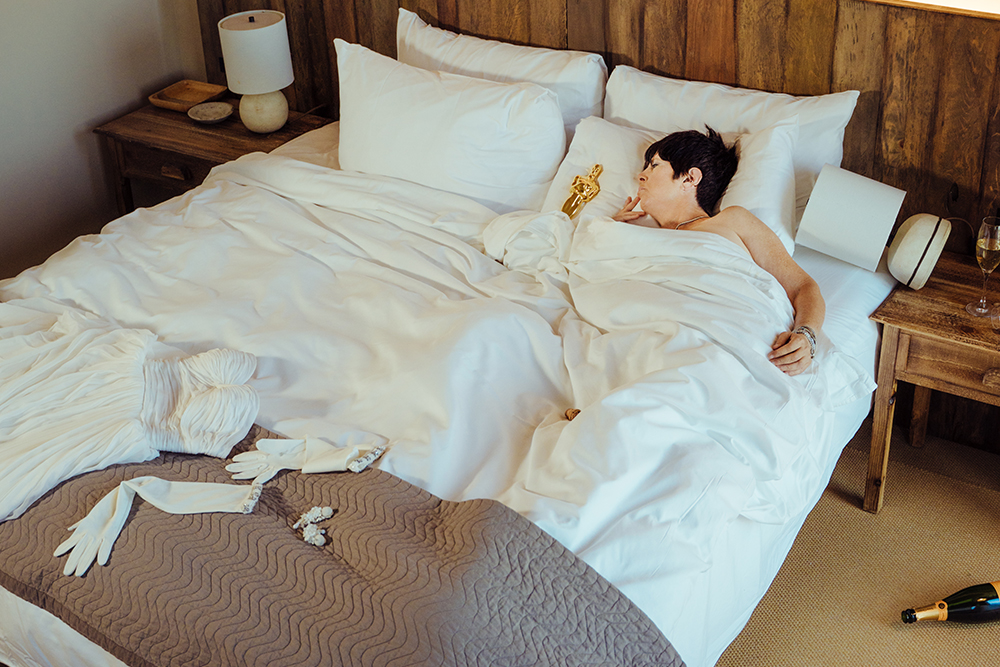 Diane Warren is an American songwriter. Warren's career was jump-started in 1985 with "Rhythm of the Night" by DeBarge. In the late 1980s, she joined forces with the UK music company EMI, where she became the first songwriter in the history of Billboard magazine to have seven hits, all by different artists, on the singles chart at the same time, prompting EMI's UK Chairman Peter Reichardt to call her "the most important songwriter in the world". She has been rated the third most successful female artist in the UK. Warren has written nine number-one songs and 32 top-10 songs on the Billboard Hot 100 including "If I Could Turn Back Time" (Cher, 1989), "Because You Loved Me" (Celine Dion, 1996), "How Do I Live" (LeAnn Rimes, 1997), and "I Don't Want to Miss a Thing" (Aerosmith, 1998).
Two of the top 13 hits in the Hot 100's 57-year history were composed by Warren. She has won a Grammy Award, an Emmy Award, two Golden Globe Awards, three consecutive Billboard Music Awards for Songwriter of the Year, and has been nominated for thirteen Academy Awards. She has been inducted into the Songwriters Hall of Fame and received a star on the Hollywood Walk of Fame. Her UK success saw her win an Ivor Novello Award when she received the Special International Award in 2008. On June 21, 2022, it was announced that finally, after 13 nominations without a win, the Academy of Motion Picture Arts and Sciences would give her an honorary Oscar in November of that same year at the Governors Awards. She controls the rights over her music through her publishing company, Realsongs. Her debut album was released on August 27, 2021.
Credits:
Photography: Matthew Takes
Stylist: Tanya Gill
Makeup Artist: Melissa Murdick
Hair Stylist: Dallin James
Wedding Gown Courtesy of Oscar de la Renta
Photo Copyright: Costa Communications, Inc.
Video : Sophie Janinet
Updated 20/11 15h00 (photos after)
(Source : press release)