By Mulder, 18 november 2022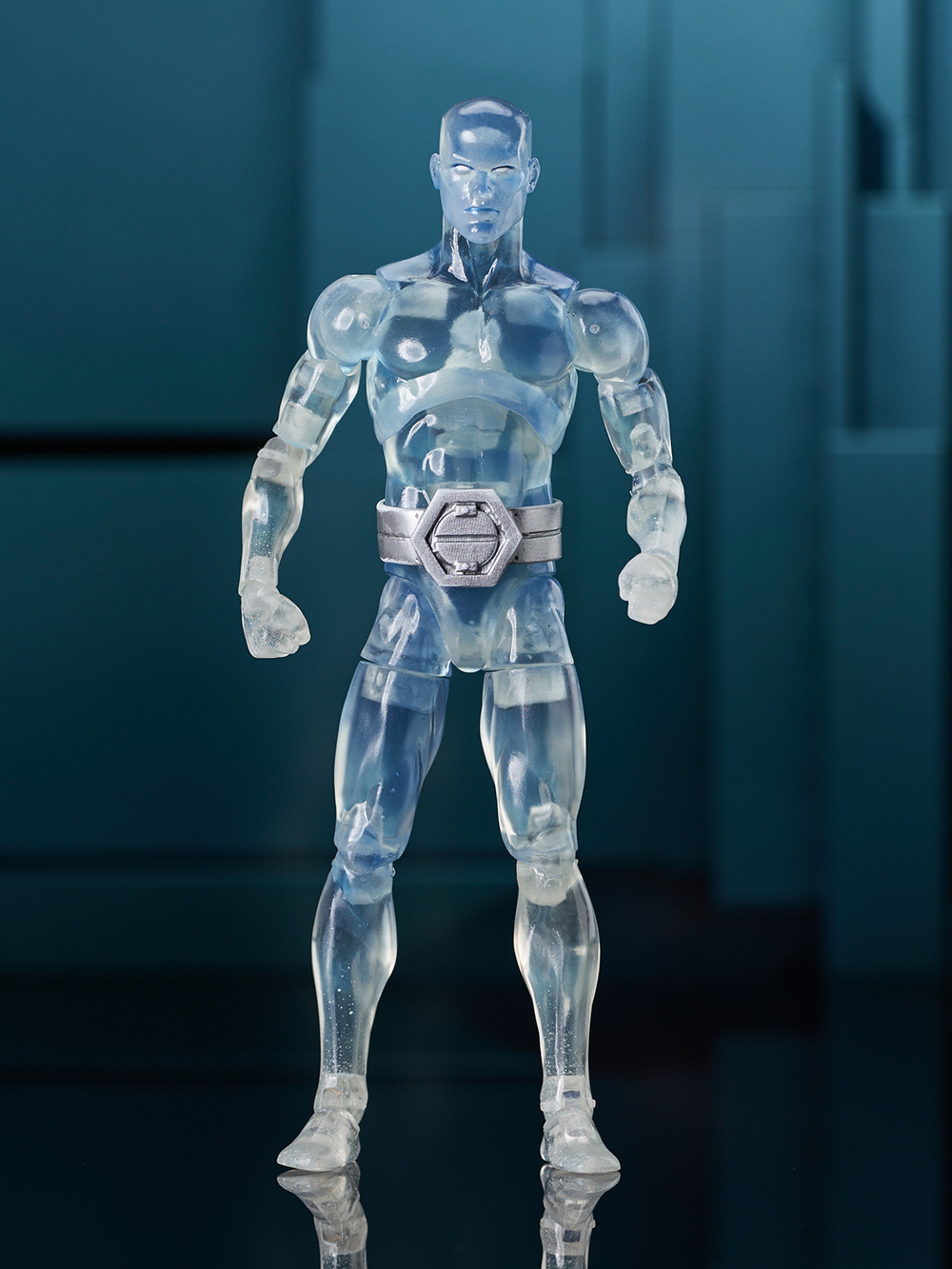 The coldest X-Man is now one of the coolest Marvel Select action figures ever! Cast in translucent plastic, this 7-inch figure of Bobby Drake, a.k.a. Iceman, is the newest entry in the Marvel Select line. In addition to an ice slide diorama base, this figure will include multiple interchangeable parts. It comes in display-ready Select action figure packaging. Designed by Eamon O'Donoghue, sculpted by May Thamtarana!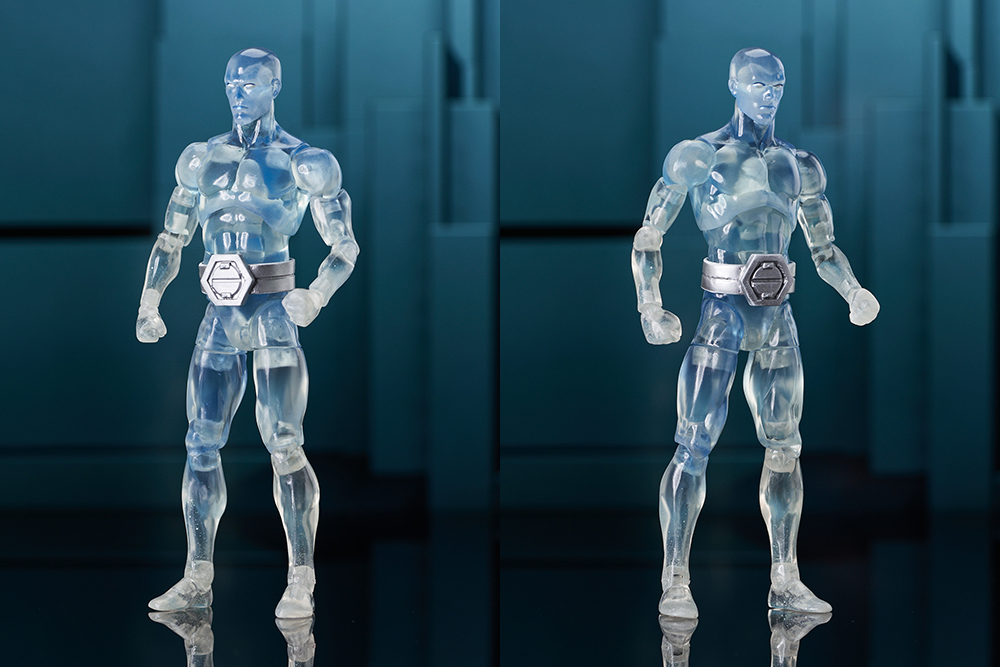 Iceman (Robert Louis "Bobby" Drake) is a superhero appearing in American comic books published by Marvel Comics and is a founding member of the X-Men. Created by writer Stan Lee and artist/co-plotter Jack Kirby, the character first appeared in The X-Men #1 (Sept. 1963). Iceman is a mutant born with superhuman abilities. He has the ability to manipulate ice and cold by freezing water vapor around him. This allows him to freeze objects, as well as cover his body with ice. Iceman has a relatively high profile among X-Men characters due to being frequently adapted into X-Men and Spider-Man-related media, including video games, animated series, and films. The character later received widespread media attention when a storyline revealed that the character was a closeted gay man in All-New X-Men #40 (April 2015), leading to his coming out. Iceman has been described as one of the most notable and powerful gay characters in comic books. From 2000 to 2014, Shawn Ashmore portrayed Iceman in the 20th Century Fox X-Men films and voiced the character in The Super Hero Squad Show.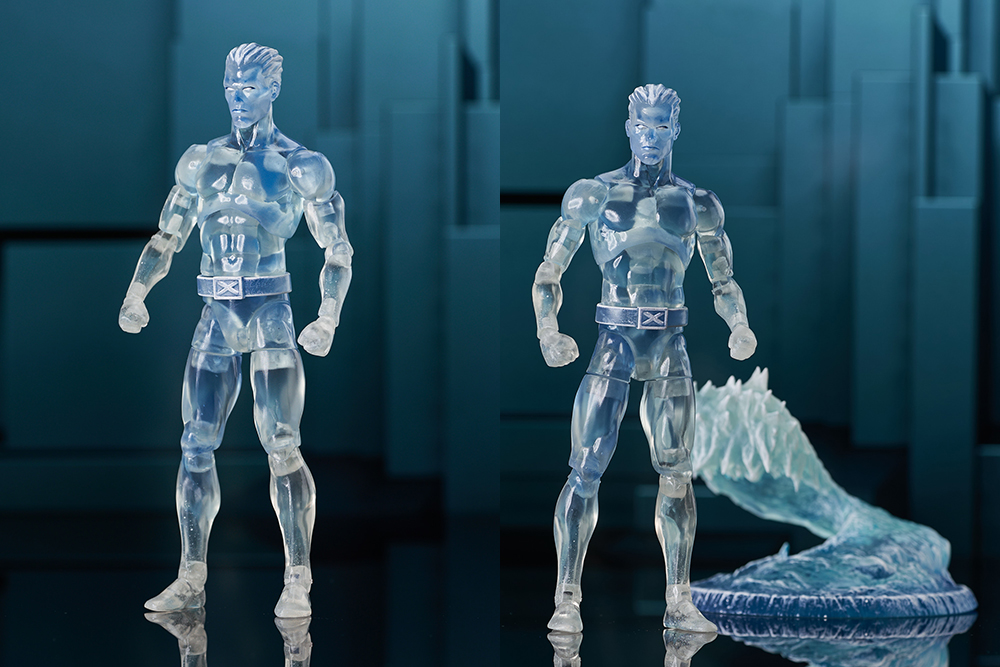 This item is a pre-order product. To secure your order, you must authorize your Credit Card for $0.01 (per item) to create the Pre-Order (Authorizations usually drop within 5-7 business days.) Once the product becomes available, the Credit Card used to create the Pre-Order will be charged for total of your Order including the Shipping and applicable Taxes (the estimated shipping and applicable taxes will be calculated at the time your Pre-Order is processed.)
Info
SKU : 84662
UPC : 699788846629
Maximum purchase : 2 units
Shipping to :US / Canada / Mexico / Brazil / EMEA / Greater China
Estimated arrival : Q2 2023