By Mulder, 18 november 2022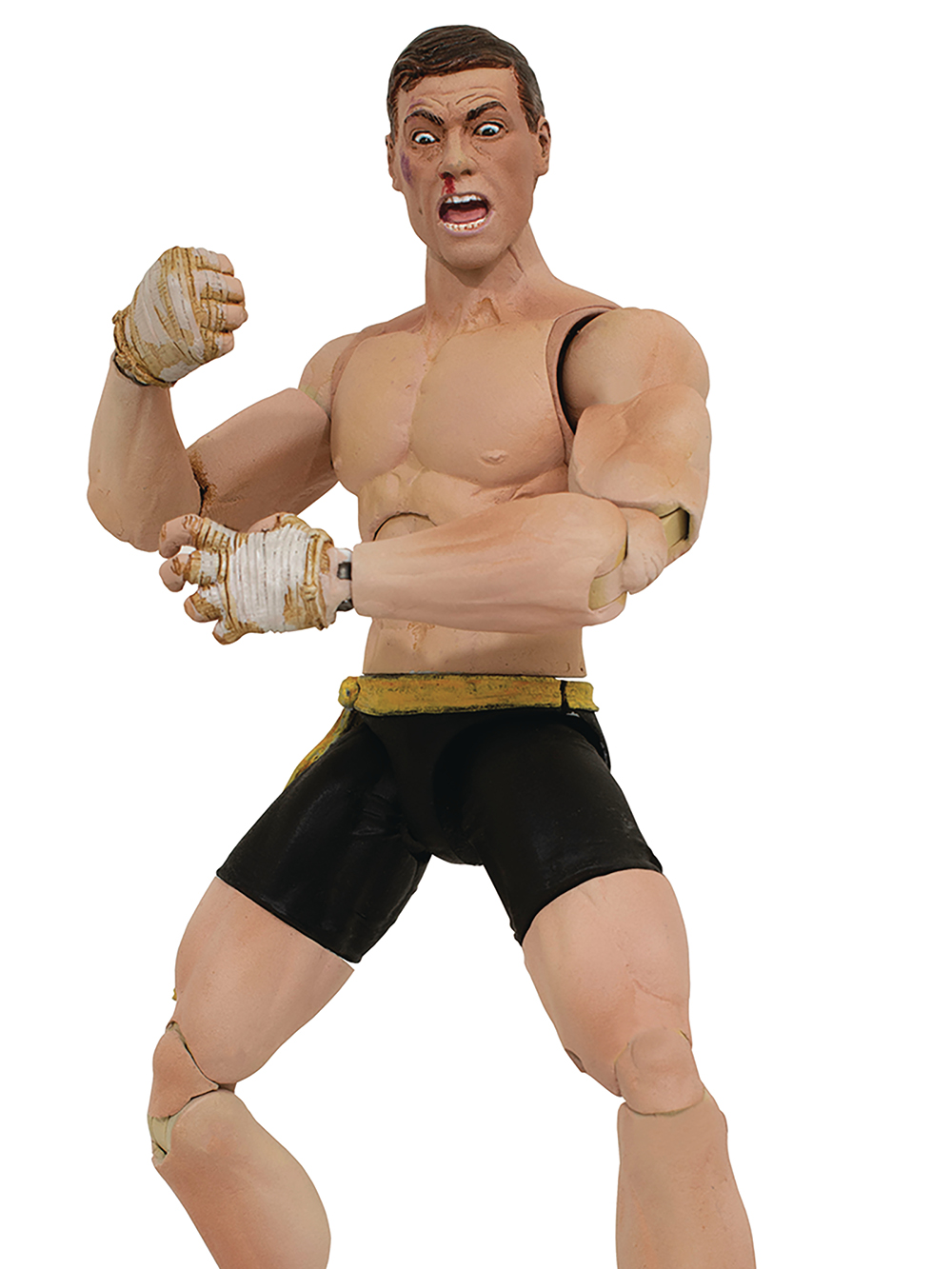 A Diamond Select Toys release! Hold a legend in your hand! For the first time, actor and martial artist Jean-Claude Van Damme has been made into a 7-inch scale action figure, and DST has done it!
This movie-inspired figure captures Van Damme in his underground fight gear, with black-and-yellow trunks, bandaged hands and over 20 points of articulation. Plus, he features an interchangeable screaming head! This deluxe action figure comes packaged in a full-color window box. Designed by Eamon O'Donoghue, sculpted by Jean St. Jean!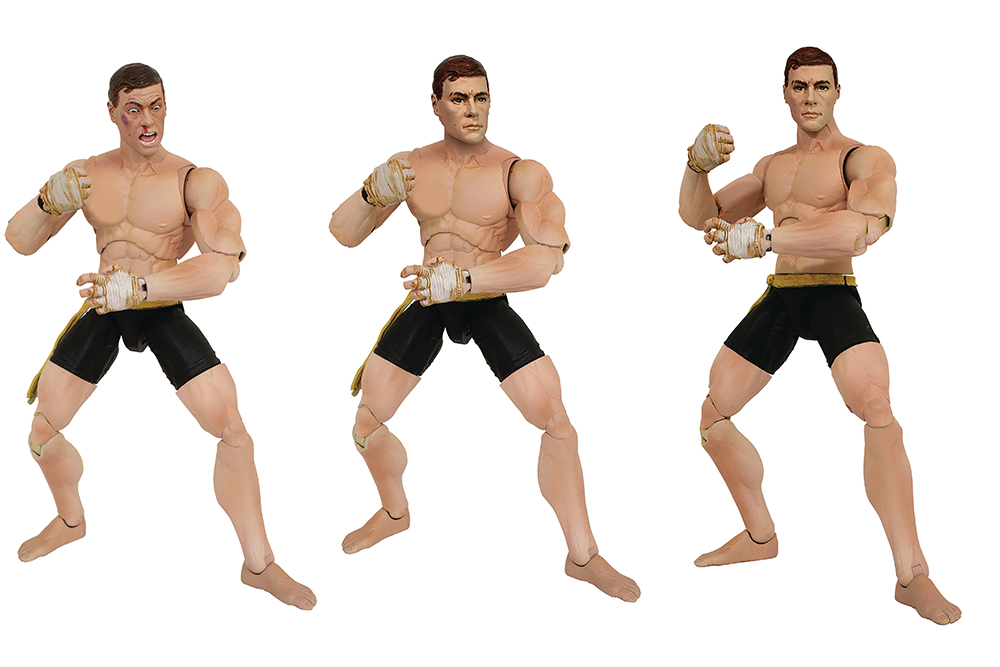 Jean-Claude Van Damme is a Belgian actor, martial artist, filmmaker, and fight choreographer. Born and raised in Brussels, Belgium, at the age of ten his father enrolled him in martial arts classes, which led to Van Damme participating in several competitions. With the desire of becoming an actor, he moved to the United States in 1982, where he did odd jobs and worked on several films, until he got his break as the lead in the martial arts film Bloodsport (1988). Van Damme became a popular action film star and followed up with Cyborg (1989), Kickboxer (1989), Lionheart (1990), Death Warrant (1990), Double Impact (1991), Universal Soldier (1992), Nowhere to Run (1993), Hard Target (1993), Timecop (1994), Street Fighter (1994), Sudden Death (1995), The Quest (1996), Maximum Risk (1996), etc. After a decline, Van Damme returned to prominence with the critically acclaimed crime drama JCVD (2008). From thereon, Van Damme continued starring in more action films and playing supporting roles in The Expendables 2 (2012), the Kung Fu Panda franchise (2011–2016), and the Kickboxer reboot (2016–2018).
Information
SKU : 84749
UPC : 699788847497
Maximum purchase : 2 units
Estimated arrival: Q2
Link to preorder