By Mulder, 04 november 2022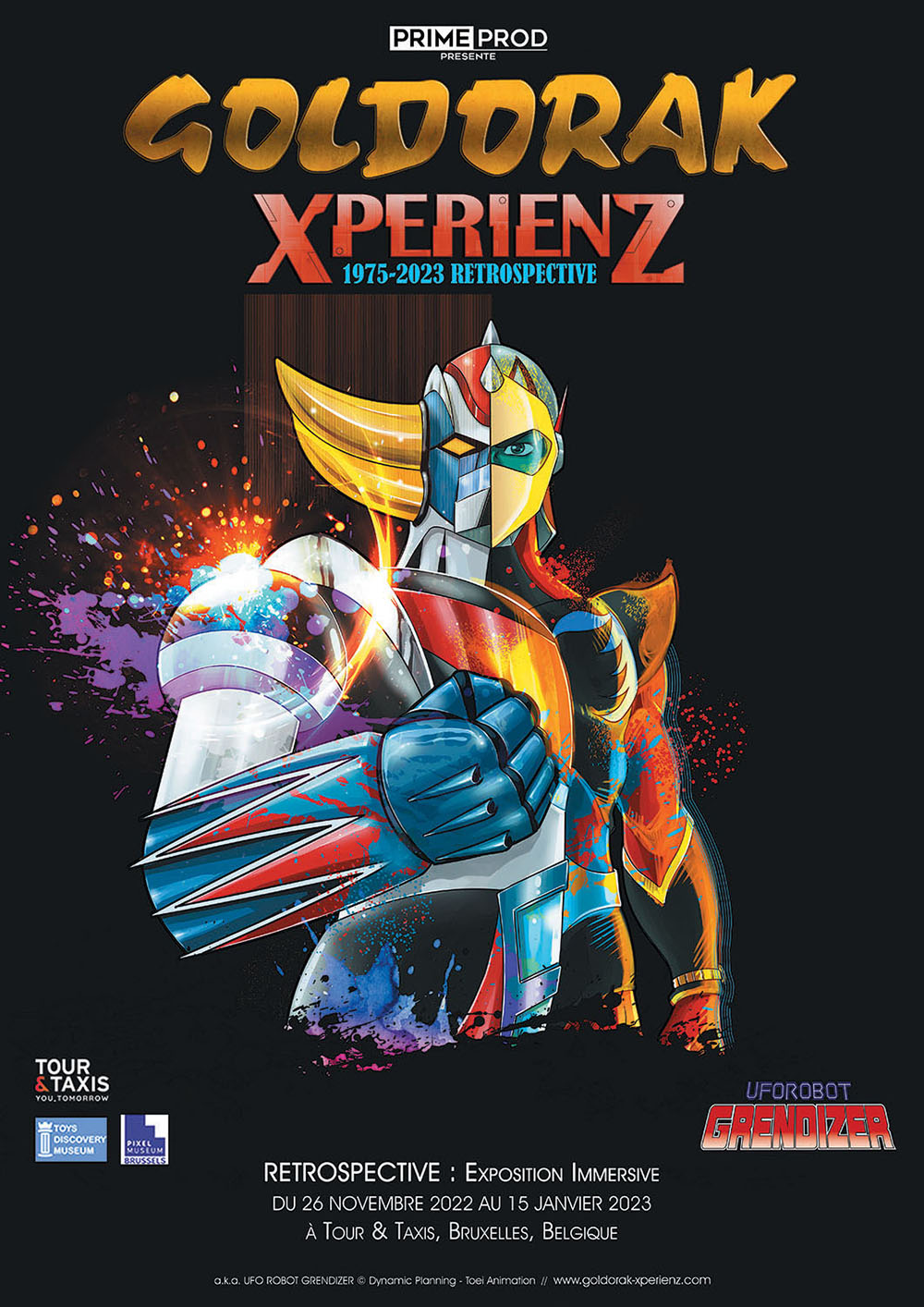 The Goldorak phenomenon, the robot from space, lands in Belgium in Brussels from November 26, 2022 to January 15, 2023. After 2 successful exhibitions in Paris in 2021 (more than 25 000 visitors) and in Lille in 2022, the official and unique retrospective GOLDORAK XperienZ crosses the border and lands at Tour & Taxis in Brussels from November 26, 2022 to January 15, 2023
In agreement with Dynamic Planning and Toei Animation, Prime prod proposes to dive back into the series through places borrowed from its universe: the planet Euphor, the Research Center, the White Birch Ranch or the Black Moon Camp.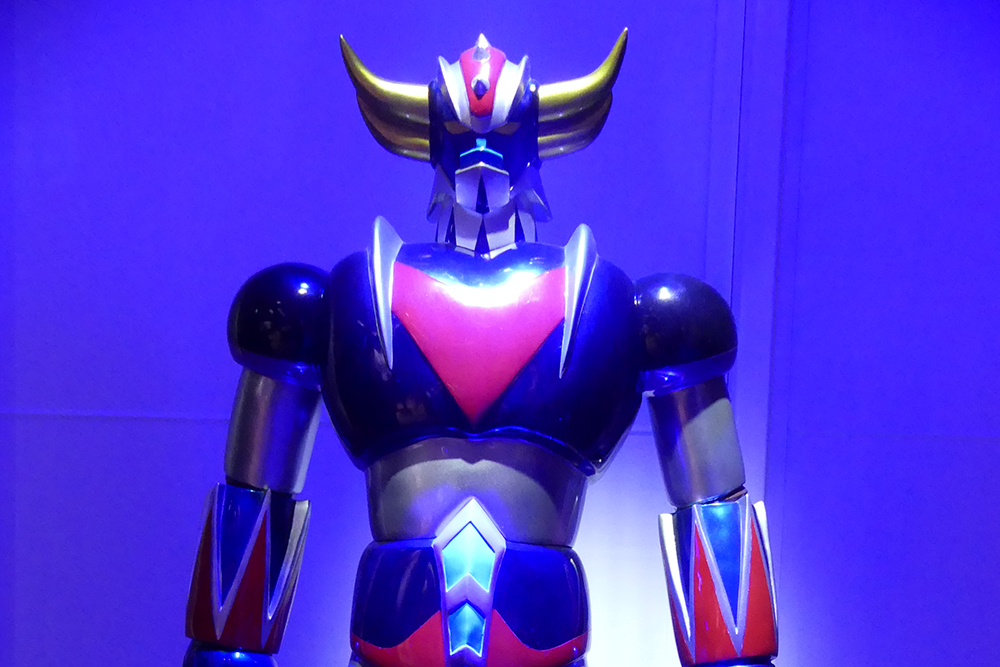 In the spaces of Tour & Taxis Brussels, in partnership with the Toys Discovery Museum and Pixel Museum Brussels, the visitor will discover how the series was created in Japan through original production documents and presentations of the main artisans, starting with the famous mangaka Go Nagai. This will be an opportunity to discuss the themes and references found throughout the episodes. The giant robot having marked a whole era, we will also discover emblematic objects of the 1970s and 1980s: derivative products, toys, records... Finally by its success, the series has had a huge impact on the generations it has rocked. The opportunity to show its influence on contemporary artists.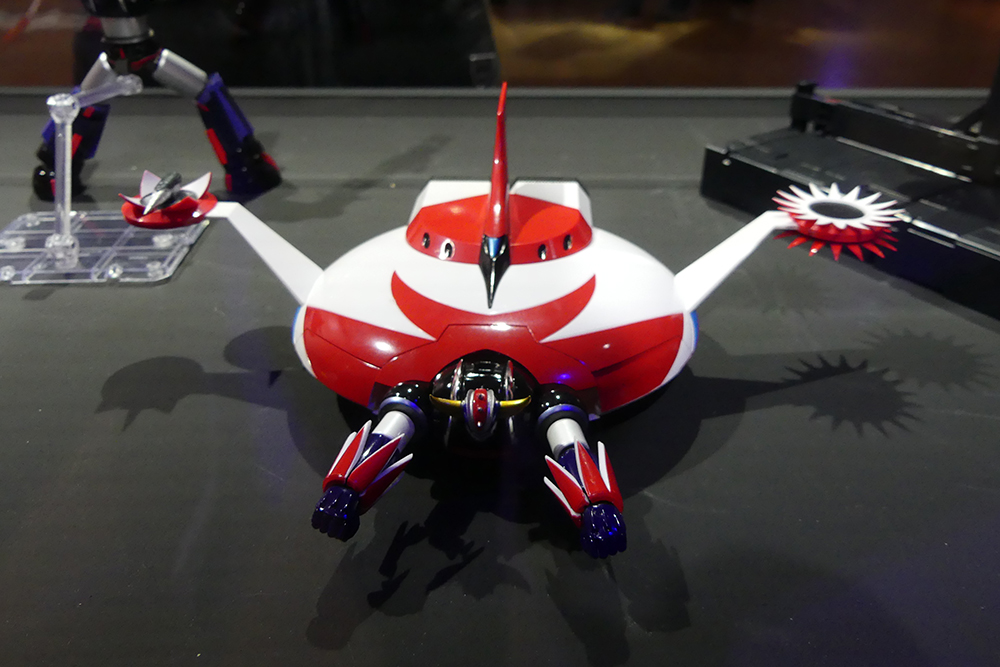 Over the years, Goldorak has finally become the starting point of a trend that would later be called the "manga phenomenon". Today, this aspect of Japanese pop culture has become an important part of the many cultural exchanges between France and Japan. More than a simple exhibition, this official retrospective, unique in the world, offers visitors a real experience through a collection that is enriched at each new date. Here, part of the collection on display has been renewed compared to those in Paris and Lille.
Also to be discovered on 2000 m² during the visit: Toys Discovery Museum (the universe of toys and Pop Culture objects) and Pixel Museum Brussels (the history of video games).
Practical information :
Goldorak Xperienz (1975-2023 Retrospective)
Immersive Exhibition Tour & Taxis - Belgium
From November 26th 2022 to January 15th 2023
Wednesday to Sunday: 10am-6pm
During the vacations: Open on December 26, 27 and January 2, 3
Exceptionally closed on December 25th and January 1st
Avenue du Port 86C, Sous-Sol des Sheds, 1000 Brussels - Belgium
Ticketing on site and Fnac.com (coming soon)
Our photos of the exhibition given in Paris last year are available on our Flickr page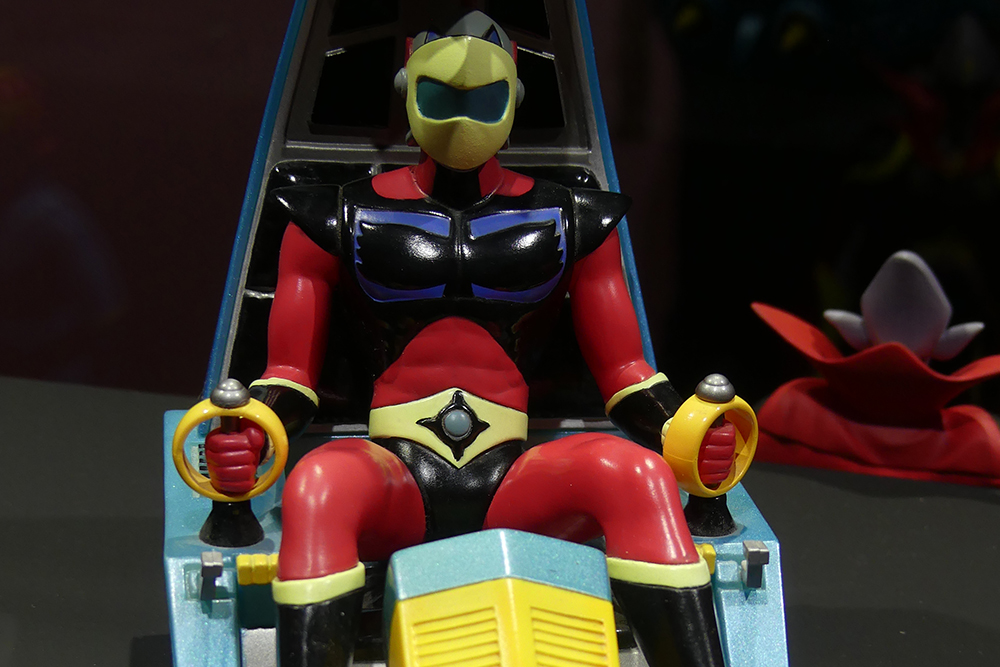 Photos : Boris Colletier / Mulderville
(Source : Press release)