By Mulder, 13 september 2022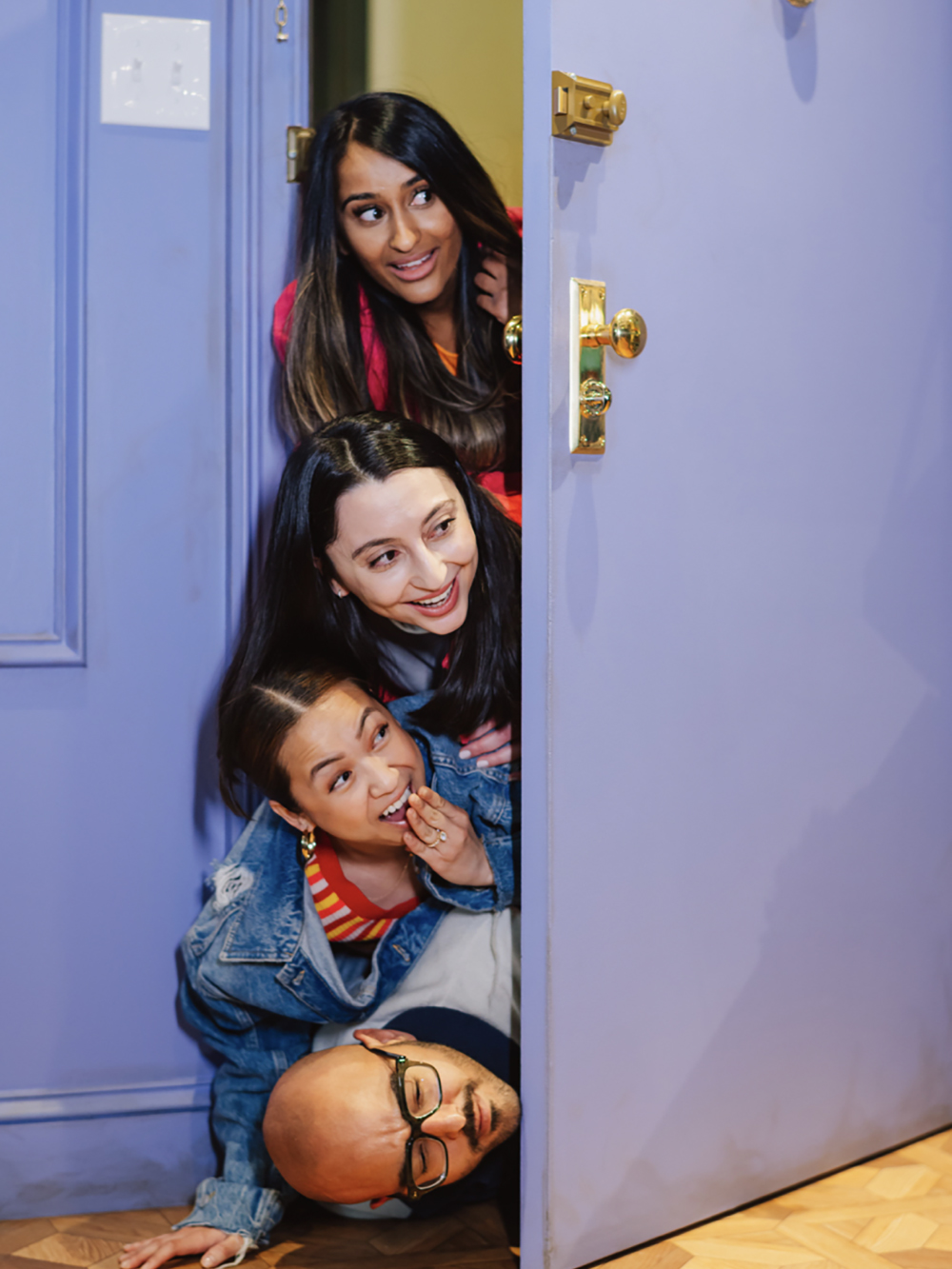 "Friends has always been a unique show that continues to appeal to fans of all ages across the globe... With The Friends Experience, we can immerse visitors in the world of Friends, walking them through the sets, with iconic objects and costumes that will bring back memories for some and create new ones for others. We look forward to launching this immersive experience for European fans," said Peter Van Rode, SVP, Warner Bros. Themed Entertainment.
After a successful run in Boston, Chicago, Atlanta, Dallas, Phoenix, Washington D.C., Denver, and currently in Toronto and New York, The Friends Experience will have its European premiere in Paris on Monday, November 21, 2022 at Paris Expo, Porte de Versailles. Friends fans will be able to experience the highlights of the iconic series.
The Friends Experience is an opportunity to meet in Monica's kitchen, but also around the fountain and on the mythical Friends sofa. Visitors will also be able to relive other key moments from the show: standing in front of the door of Rachel and Monica's apartment, relaxing in Joey and Chandler's two armchairs, or helping Ross move the couch in the stairwell. The entire Central Perk universe will also be created with the legendary orange sofa. While visitors are enjoying coffee at Central Perk, they can also enjoy food and drink, and stop by the gift store, where they will find a selection of Friends goodies.
Few series have gathered as many fans as Friends, especially in France. The end of the series, more than 25 years ago, left all its fans orphaned so much so that the long awaited special episode "Friends: The Reunion" was a huge success when it was broadcast in June 2021 on TF1 with nearly 4.5 million viewers and a market share of nearly 42% in the under 50s.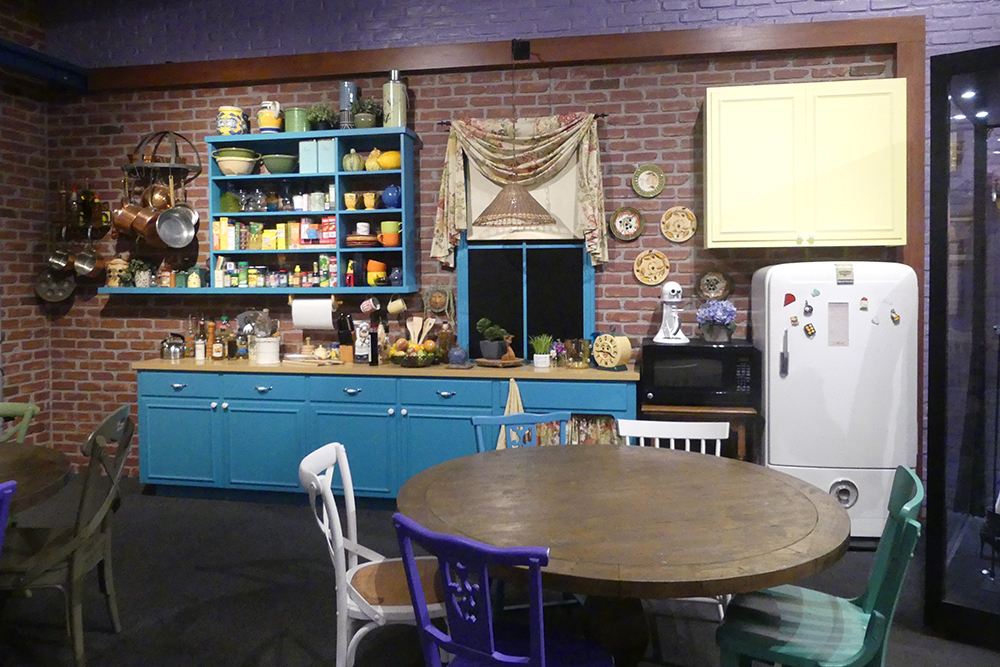 "We are looking forward to the European launch of The Friends Experience in France," said Stacy Moscatelli, Co-President and Chief Strategy Officer of Superfly X. "The Friends Experience will be a huge hit in France. Friends fans in Paris and those visiting the region will enter the world of the cult series, relive their favorite moments and celebrate the show like never before. For the European tour of The Friends Experience, Superfly X is partnering with The Luna Cinema, MB Presents and Warner Bros. Themed Entertainment, to help create this one-of-a-kind immersive experience in Paris to amaze Friends fans around the world."
The episodes of Friends depict the comedic and romantic adventures of a group of friends as well as their professional problems, such as Joey auditioning for roles and Rachel seeking employment in the fashion industry. The six characters each have numerous dates and serious relationships, like Monica with Richard Burke and Ross with Emily Waltham. Ross and Rachel's on-again, off-again relationship is the most common storyline; over the course of the show's ten seasons, they date and break up several times. Over the course of the series, Ross briefly marries Emily, Ross and Rachel have a child together after a one-night stand, Chandler and Monica date and marry, and Phoebe marries Mike Hannigan. Other recurring characters include Jack and Judy Geller, Ross and Monica's Long Island parents; Carol Willick, Ross's ex-wife, their son Ben Geller, and Susan Bunch, Carol's lesbian partner; Gunther, the Central Perk barista; Janice Goralnik, Chandler's extremely annoying and obnoxious, but strong-willed ex-girlfriend; and Ursula, Phoebe's evil twin.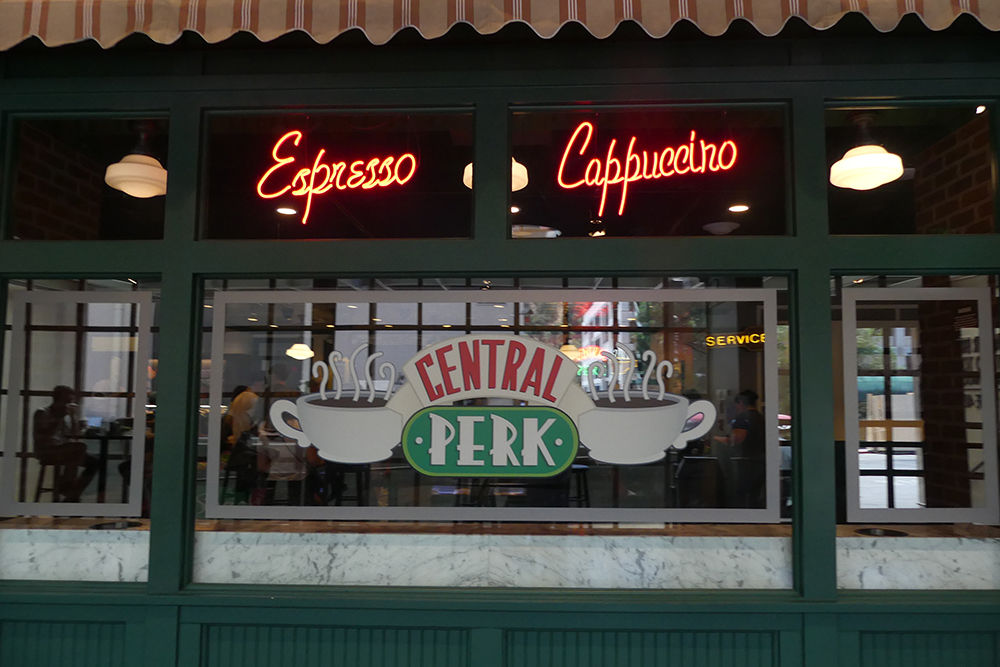 Tickets for this immersive experience, created by Superfly X, Warner Bros. Themed Entertainment, and Warner Bros. Television Group, go on sale Wednesday, September 21 at 9 a.m. at www.FriendsTheExperience.com/Paris
Information on The Friends Experience
Tickets go on sale September 21, 2022
Dates: November 21, 2022 - January 23, 2023
Days and hours of operation:
Sunday through Thursday from 10am to 6:30pm (last session at 6pm)
Friday to Saturday from 10am to 9:30pm (last session at 9pm)
Privatizations possible on Saturdays and Sundays from 10:00 am to 10:45 am
Prices :
Adults : 25 euros
Children : 20 euros
PMR : 15.50 euros
Pack " Friends " : 6 tickets for the price of 5
VIP tickets : Adults : 37.50 euros and Children : 30.80 euros

Address :
Paris Expo, Porte de Versailles - 1, Place de la Porte de Versailles - 75015 Paris
Tickets on sale exclusively on www.FriendsTheExperience.com/Paris.
Synopsis:
Rachel Green, a sheltered but likable woman, runs away from her wedding day and her rich but unfulfilling life and reunites with her childhood friend Monica Geller, a stuck-up but caring chef. Rachel becomes a waitress at the Central Perk coffee shop in the West Village after moving into Monica's apartment above the Central Perk and joins Monica's group of single, twenty-something friends: She joins Monica's group of single, twenty-something friends: Phoebe Buffay, an eccentric masseuse and musician; her neighbor Joey Tribbiani, a struggling actor and narrow-minded but loyal womanizer; Joey's roommate Chandler Bing, a sarcastic and self-deprecating computer scientist; and Ross Geller, Monica's older brother and Chandler's college roommate, a mild-mannered but insecure paleontologist.
Friends
Created by David Crane, Marta Kauffman
Starring Jennifer Aniston, Courteney Cox, Lisa Kudrow, Matt LeBlanc, Matthew Perry and David Schwimmer
Theme music composer: Michael Skloff, Allee Willis
Opening theme "I'll Be There for You" by The Rembrandts
Number of seasons 10 (236 episodes)
Executive Producers: David Crane, Marta Kauffman, Kevin S. Bright, Michael Borkow (season 4), Michael Curtis (season 5), Adam Chase (seasons 5-6), Greg Malins (seasons 5-7), Wil Calhoun (season 7), Scott Silveri (seasons 8-10), Shana Goldberg-Meehan (seasons 8-10), Andrew Reich (seasons 8-10), Ted Cohen (seasons 8-10)
Production companies: Bright/Kauffman/Crane Productions, Warner Bros. Television
Distributor : Warner Bros. Television Distribution
Original Network: NBC (USA)
Original Air Date: September 22, 1994 - May 6, 2004
Running time: 20-22 minutes (per episode)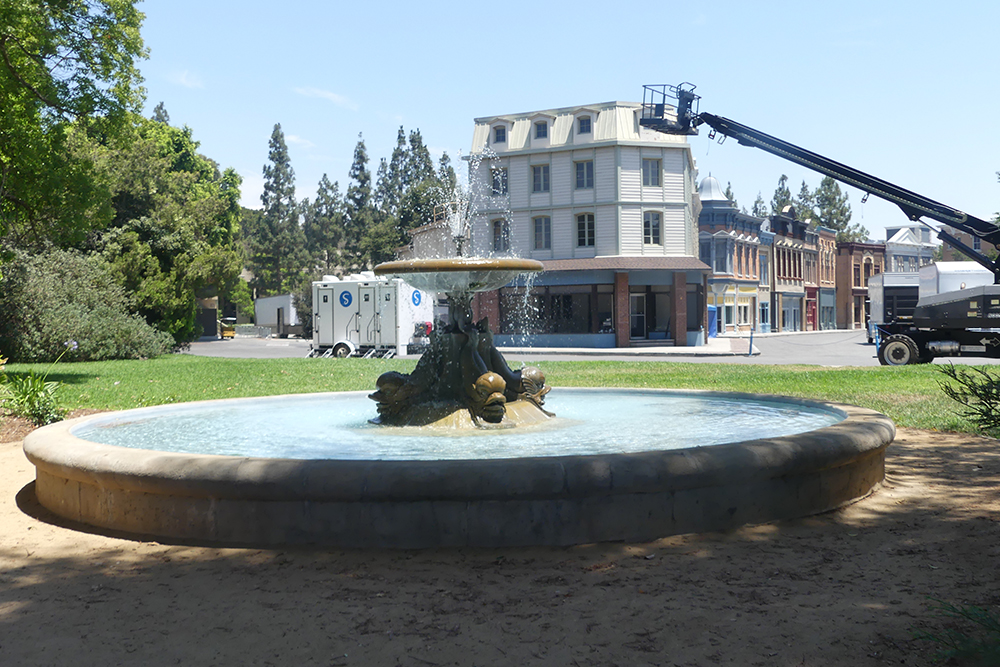 Photos : Copyright Boris Colletier / Mulderville (Stage 48 / Warner Bros Studios Burbank)
(source : Press release)