By Mulder, 26 august 2022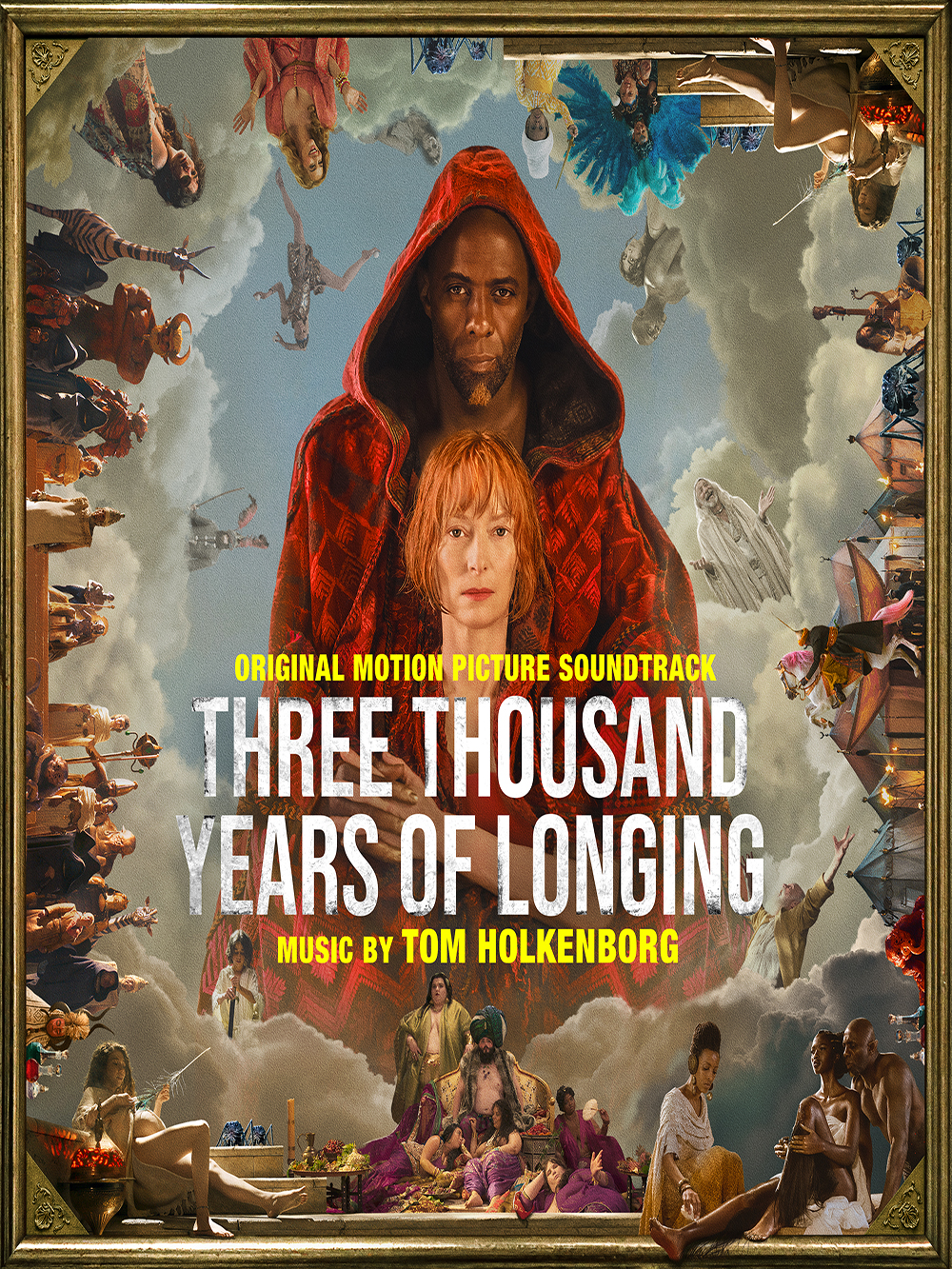 Tom Holkenborg, aka JUNKIE XL, reunited with Academy Award-winning director George Miller (Mad Max: Fury Road) to score Three Thousand Years of Longing, with the film and album releasing Friday, August 26th. In addition to the score, Holkenborg co-wrote original song Cautionary Tale with Miller and Augusta Gore, performed by Matteo Bocelli.
Milan Records today releases Three thousand years of longing (original motion picture soundtrack) featuring music by multiplatinum-selling producer, composer, musician and educator Tom Holkenborg aka JUNKIE XL. Available everywhere now, the album features score music written by Holkenborg for the fantasy film by Academy Award®-winning director George Miller. The project is the latest in an ongoing creative partnership between Holkenborg and Miller, with the duo working together on the 2015 blockbuster Mad Max: Fury Road and the franchise's highly-anticipated prequel Furiosa. Also included within the 9-track collection is "Cautionary Tale," an original song performed by Matteo Bocelli. Written by Holkenborg in collaboration with George Miller and Augusta Gore, the emotionally resonant track features as the film's end title theme. Originally making its world premiere at the 2022 Cannes Film Festival, Three Thousand Years of Longing debuts in theaters today.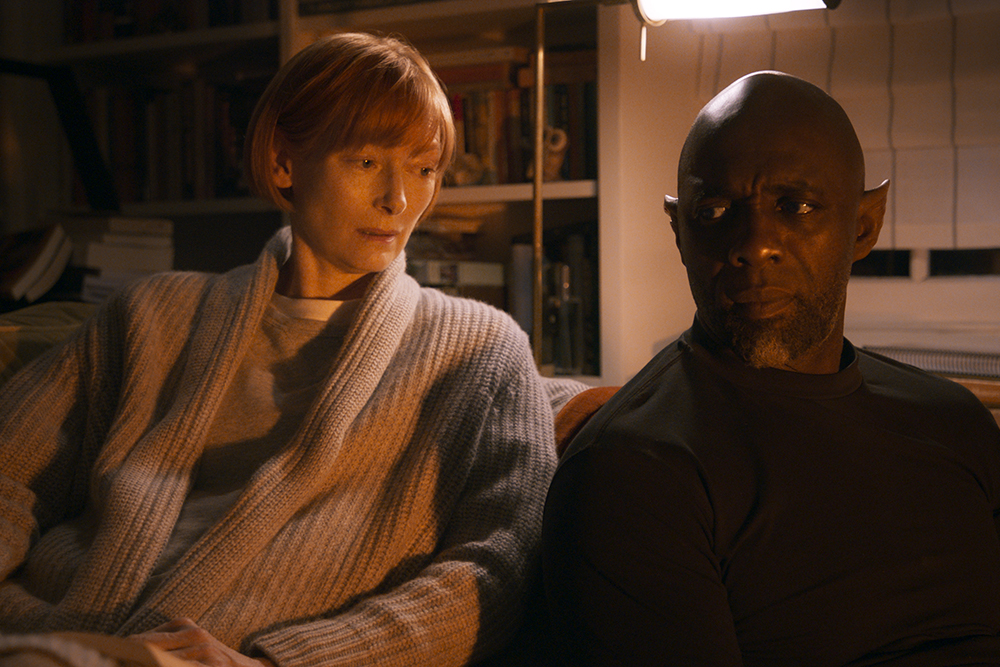 Of the soundtrack, composer Tom Holkenborg says, "This movie spans 3000 years, and George wanted a score that could move from the ancient to the contemporary, while capturing all the emotions the characters experience in this film. This is really apparent in the main melody, which took two years to create! The goal was to compose something that sounds like it has always been here, and always will be. Music is essential to George's vision, and the arrangements had to be incredibly precise to convey the feeling captured on screen. Working with George is a joy, he continues to make me a better composer, and I am honored to call him a collaborator and a friend."
"Tom has a very comprehensive understanding of music. He understood that this film had to evoke the magical feeling about the wonders and catastrophes of this world," adds director George Miller. "His score allows you to lose yourself in the story from the opening credits until the end."
Of his inclusion on the soundtrack as the featured vocalist on "Cautionary Tale," Matteo Bocelli says, "I'm so honored to be singing this song. It's incredibly beautiful; timeless with real depth of feeling. Tom Holkenborg did an amazing job. It elevates the movie even further thanks to Tom's incredible talent. I can't wait to start performing it live and see the audience's reaction."
Three thousand years of longing (original motion picture soundtrack) tracklisting :
1. Djinn Theme
2. Two Brothers
3. Raucous Skies and Song of Transference
4. As a Consequence of Zefir
5. Ceaseless Game of Power
6. A Djinn's Oblivion
7. Three Years Later
8. Song of Transference and End Credits
9. Cautionary Tale – Matteo Bocelli & Tom Holkenborg**
**Denotes vocal track
Tom Holkenborg, aka Junkie XL, is a Grammy nominated multi-platinum producer, musician, composer and educator whose versatility puts him on the cutting edge of contemporary music. A Full Contact Composer, Holkenborg is hands on at every stage of the composing process, a multi-instrumentalist who combines a mastery of studio engineering, classical musical training and an innate sense of curiosity. Tom's film scoring credits have grossed over $2 billion at the box office and include Mad Max: Fury Road, Deadpool, Black Mass, Brimstone, The Dark Tower, Tomb Raider, Terminator: Dark Fate, Justice League: The Snyder Cut, Godzilla vs Kong and 3000 Years of Longing. He has worked with directors including Peter Jackson, Robert Rodriguez, James Cameron, George Miller, Christopher Nolan, Zack Snyder and Tim Miller among many others.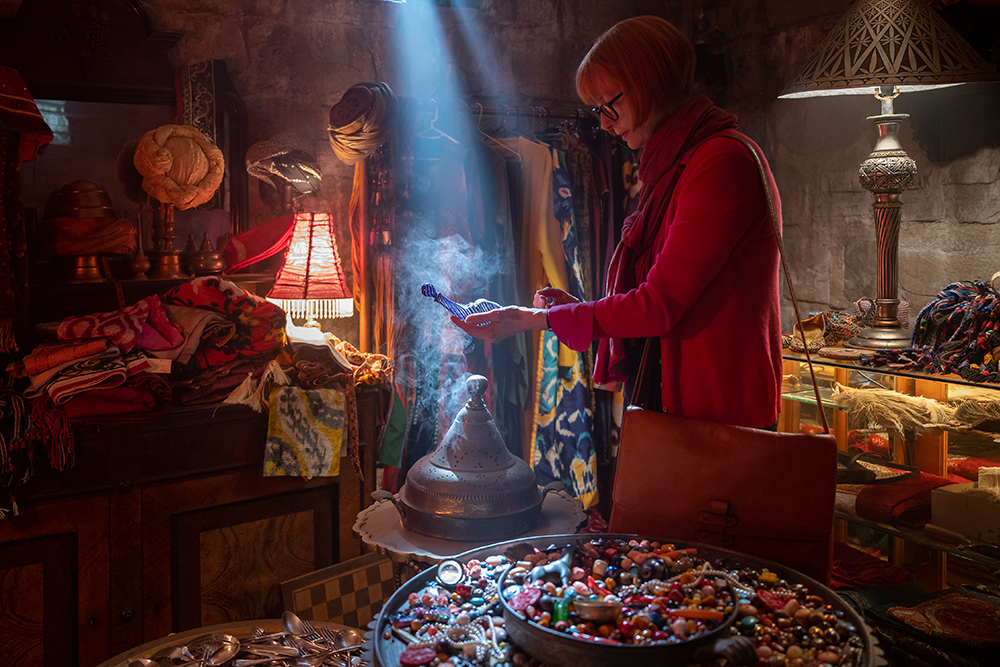 Synopsis :
Dr Alithea Binnie (Tilda Swinton) is an academic - content with life and a creature of reason. While in Istanbul attending a conference, she happens to encounter a Djinn (Idris Elba) who offers her three wishes in exchange for his freedom. This presents two problems. First, she doubts that he is real and second, because she is a scholar of story and mythology, she knows all the cautionary tales of wishes gone wrong. The Djinn pleads his case by telling her fantastical stories of his past. Eventually she is beguiled and makes a wish that surprises them both.
Three Thousand Years of Longing
Directed by George Miller
Screenplay by George Miller, Augusta Gore
Based on The Djinn in the Nightingale's Eye by A. S. Byatt
Produced by George Miller, Doug Mitchell
Starring Idris Elba, Tilda Swinton
Cinematography : John Seale
Edited by Margaret Sixel
Music by Tom Holkenborg
Production companies : FilmNation Entertainment, Elevate Production Finance, Sunac Culture, Kennedy Miller Mitchell
Distributed by Metro-Goldwyn-Mayer (via United Artists Releasing; United States), Roadshow Entertainment (Australia), Metropolitan FilmExport (France)
Release dates : May 20, 2022 (Cannes), August 24, 2022 (France), August 26, 2022 (United States), September 1, 2022 (Australia)
Running time : 108 minutes
Photos : Copyright Metro-Goldwyn-Mayer
(Source : press release)