By Mulder, 02 august 2022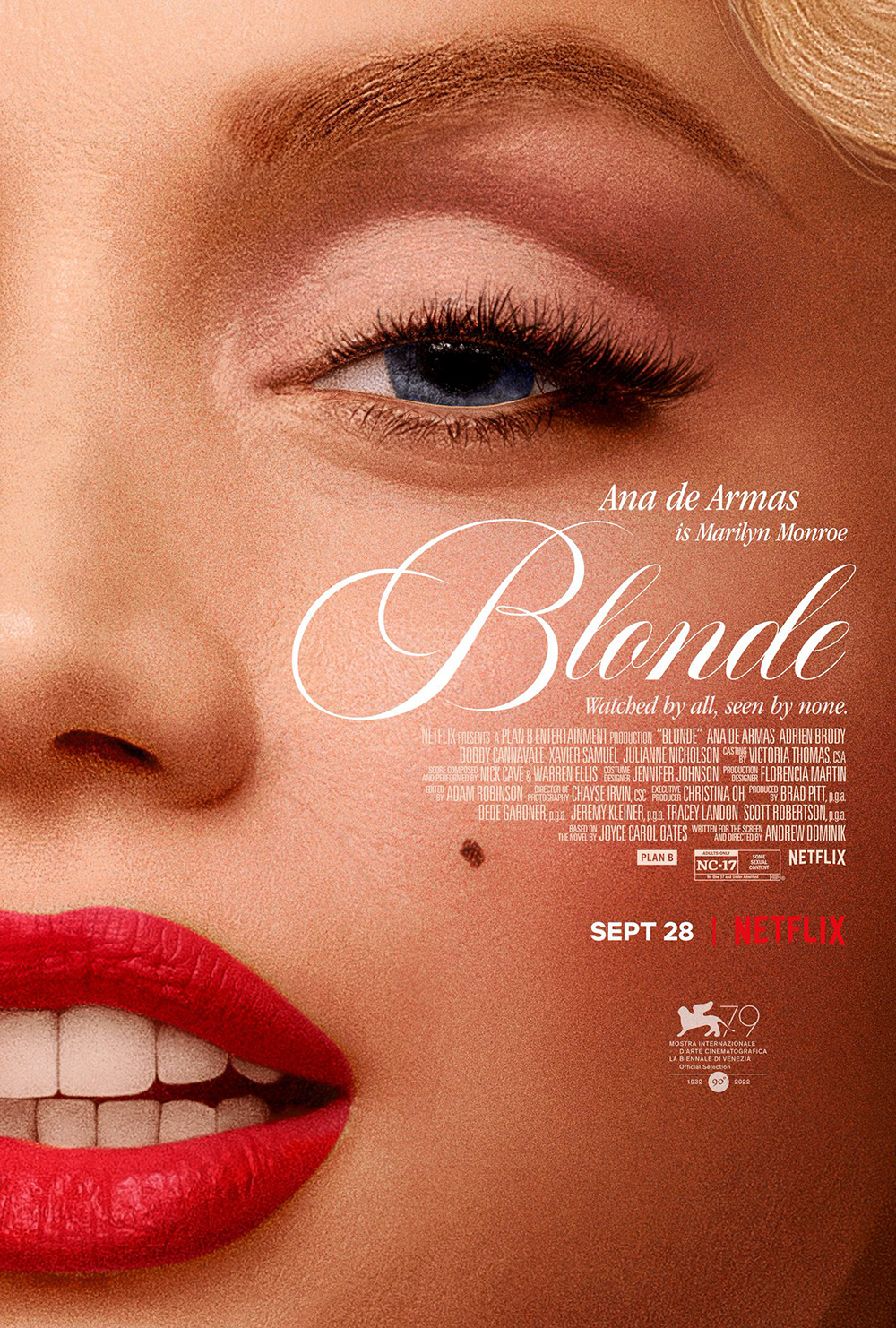 Initiated in 2011 by the Deauville American Film Festival, the New Hollywood Award recognizes the talent, passion and commitment of actors and actresses on the path to creation. These emerging performers are the faces of tomorrow's cinema. In past editions, Ryan Gosling (2011), Jessica Chastain (2011), Paul Dano (2012), Robert Pattinson (2015), Elizabeth Olsen (2015), Chloe Grace Moretz (2016), Daniel Radcliffe (2016), Shailene Woodley (2018), Elle Fanning (2018), Sophie Turner (2019), and Dylan Penn (2021) have been honored with the award.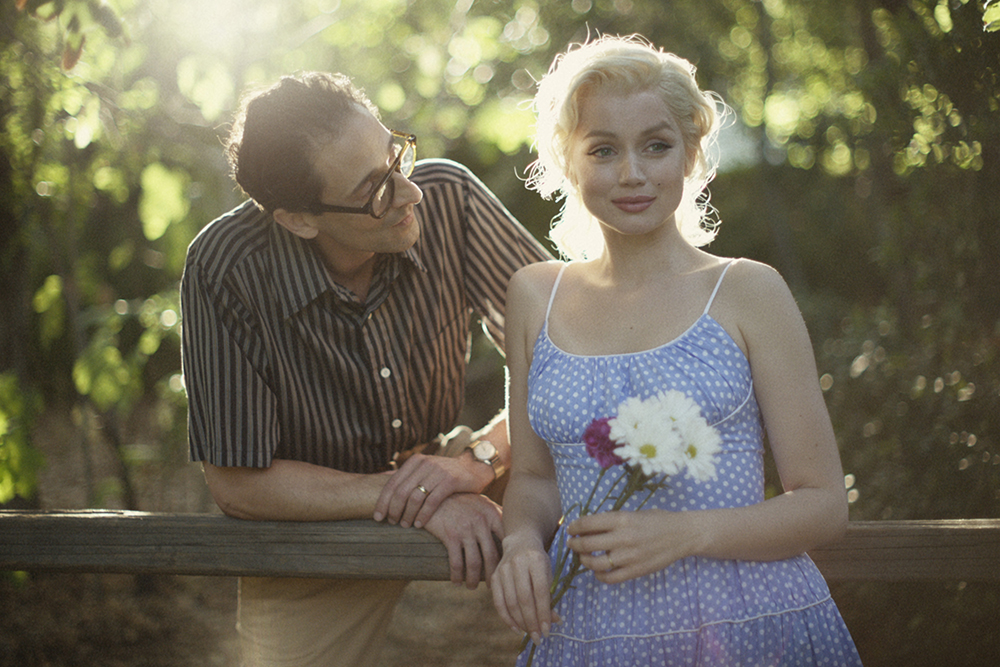 For more than a decade, Ana de Armas, of Cuban origin, has made a name for herself in Spain and the United States and is now establishing herself as one of the most sought-after actresses in cinema. She has worked with critically acclaimed directors such as Eli Roth (Knock Knock), Todd Phillips (War Dogs), Denis Villeneuve (Blade Runner 2049), Rian Johnson (Knives Out), Olivier Assayas (Cuban Network), Cary Joji Fukunaga (No Time to Die) and the Russo brothers (The Gray Man), bringing generosity, passion and talent to each of her performances. The Deauville American Film Festival is pleased to welcome Ana de Armas, an opportunity to pay tribute to her talent and to present her with the New Hollywood Award.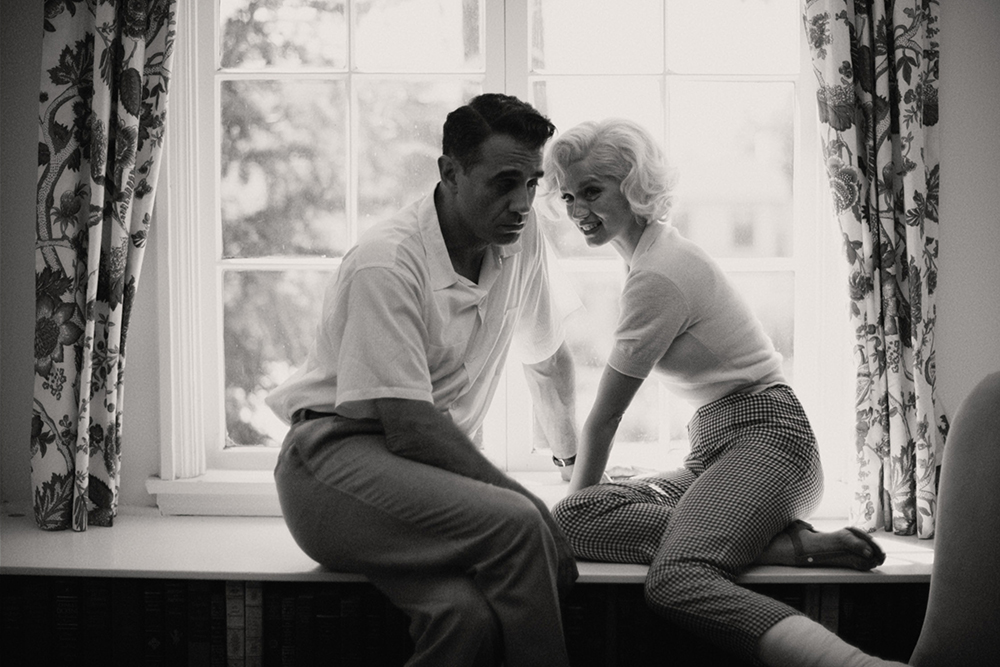 Based on the best-selling novel by Joyce Carol Oates, Blonde boldly reimagines the life of one of Hollywood's most enduring icons, Marilyn Monroe. From her unstable childhood as Norma Jeane to her rise to fame and romance, Blonde blurs the lines between fact and fiction to explore the gap between her public and private life. Written and directed by Andrew Dominik, the film features a cast led by Ana de Armas and including Bobby Cannavale, Adrien Brody, Julianne Nicholson, Xavier Samuel and Evan Williams.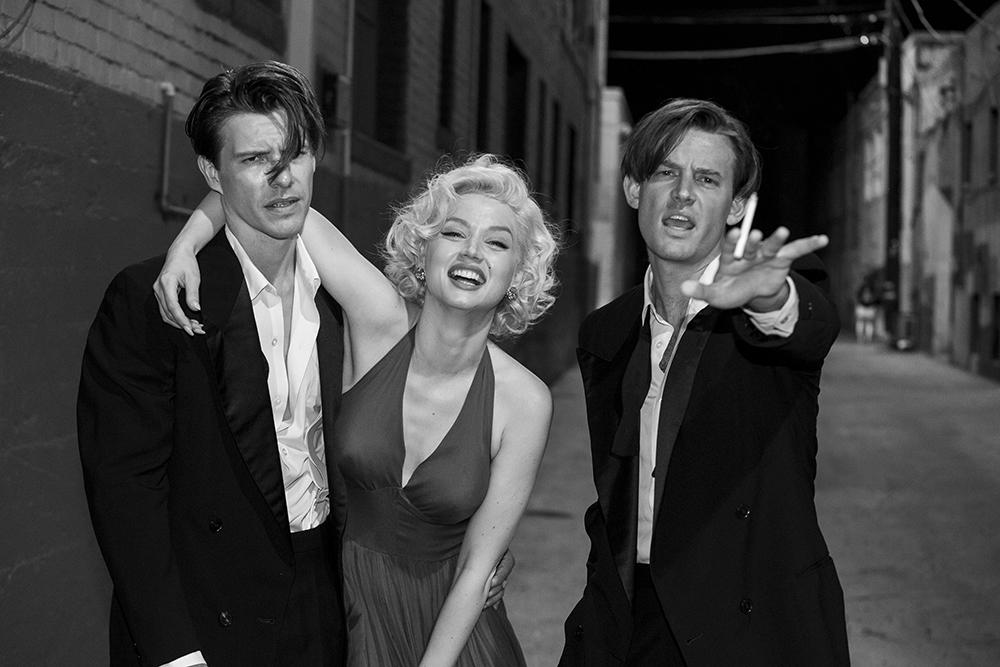 Blonde is an American biographical psychological drama film written and directed by Andrew Dominik. Adapted from the 2000 novel of the same name by Joyce Carol Oates, the film is a fictionalized account of the life of actress Marilyn Monroe, played by Ana de Armas. Adrien Brody, Bobby Cannavale, Xavier Samuel and Julianne Nicholson also appear in secondary roles. A majority of the film was shot in black and white, other parts will be in color. Dede Gardner, Jeremy Kleiner, Tracey Landon, Brad Pitt and Scott Robertson are the producers of the film.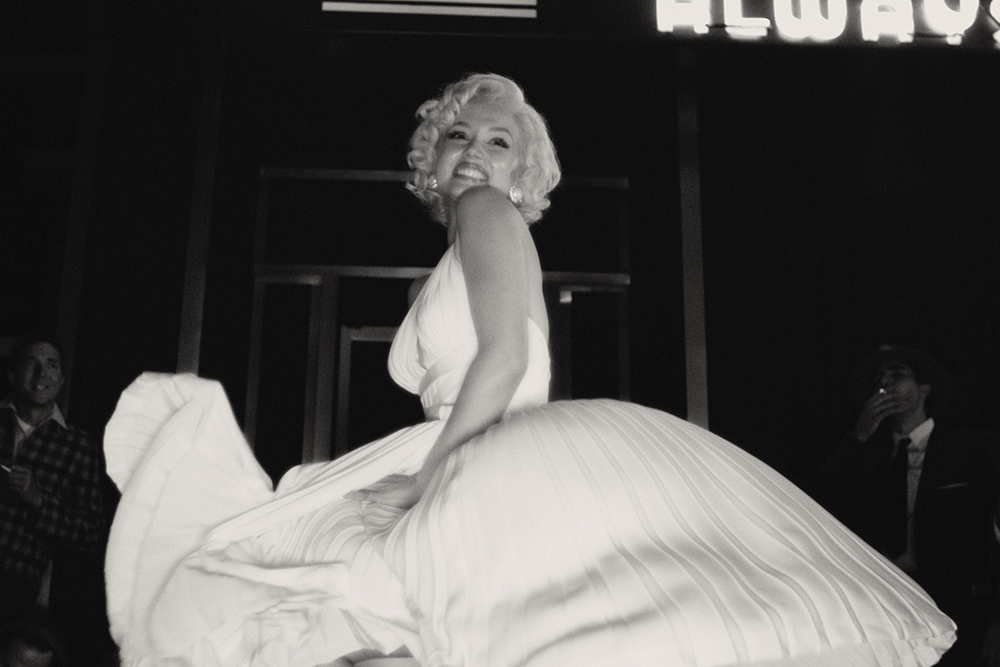 Filming began in Los Angeles in August 2019. In April 2022, Dominik confirmed that filming was completed in July 2021, following filming stops due to the ongoing COVID-19 pandemic in 2020, and that post-production was also complete. Much of Blonde's cinematography is in black and white; other parts of the film are planned to be in color.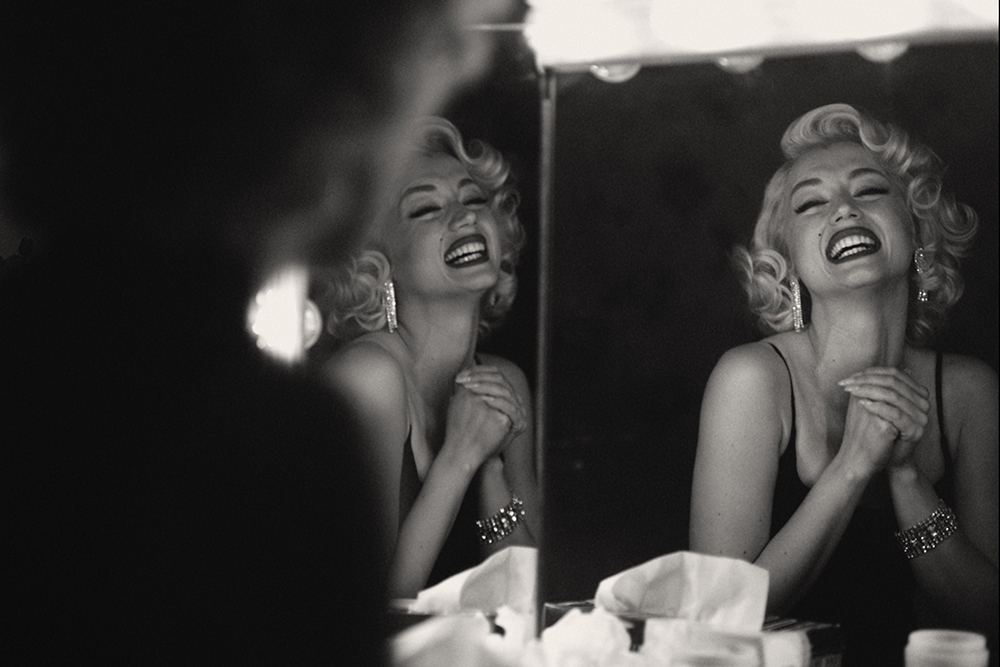 Blonde will have its world premiere in competition at the 79th Venice International Film Festival. Its release on Netflix was originally announced for September 23, 2022, but the date was later moved to a September 28 release. The French premiere will take place during the Deauville American Film Festival in early September.
Blonde is scheduled for release on September 28, 2022 on Netflix. It is the only 2022 film to be rated NC-17, due to its graphic sexual content, and will be the first of its kind to be released by a streaming service.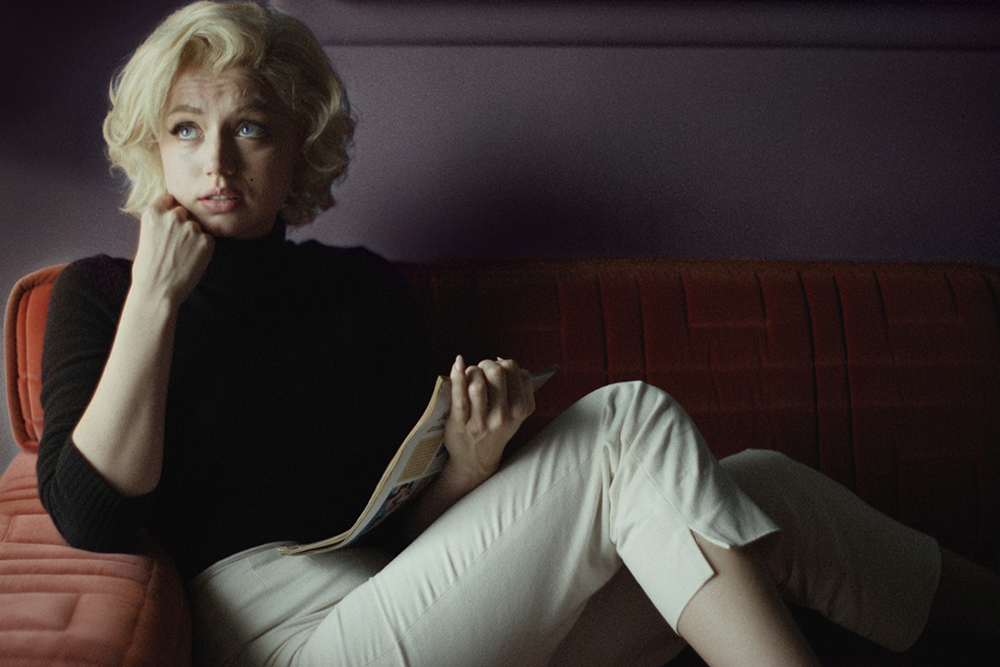 Synopsis:
Adapted from Joyce Carol Oates' best-selling book, BLONDE is a bold retelling of the trajectory of Marilyn Monroe, one of Hollywood's most timeless icons. From her tumultuous childhood to her meteoric rise and complex love affairs - from Norma Jeane to Marilyn - BLONDE blurs the line between fact and fiction to explore the widening gap between her public persona and the person she was in private.
Blonde
Written and directed by Andrew Dominik
Based on Blonde by Joyce Carol Oates
Produced by Brad Pitt, Dede Gardner, Jeremy Kleiner, Tracey Landon, Scott Robertson
With Ana de Armas, Adrien Brody, Bobby Cannavale, Xavier Samuel, Julianne Nicholson.
Photography : Chayse Irvin
Editing: Adam Robinson
Music: Nick Cave, Warren Ellis
Production company: Plan B Entertainment
Distributed by Netflix
Release dates: September 2022 (Venice), September 28, 2022
Running time: 166 minutes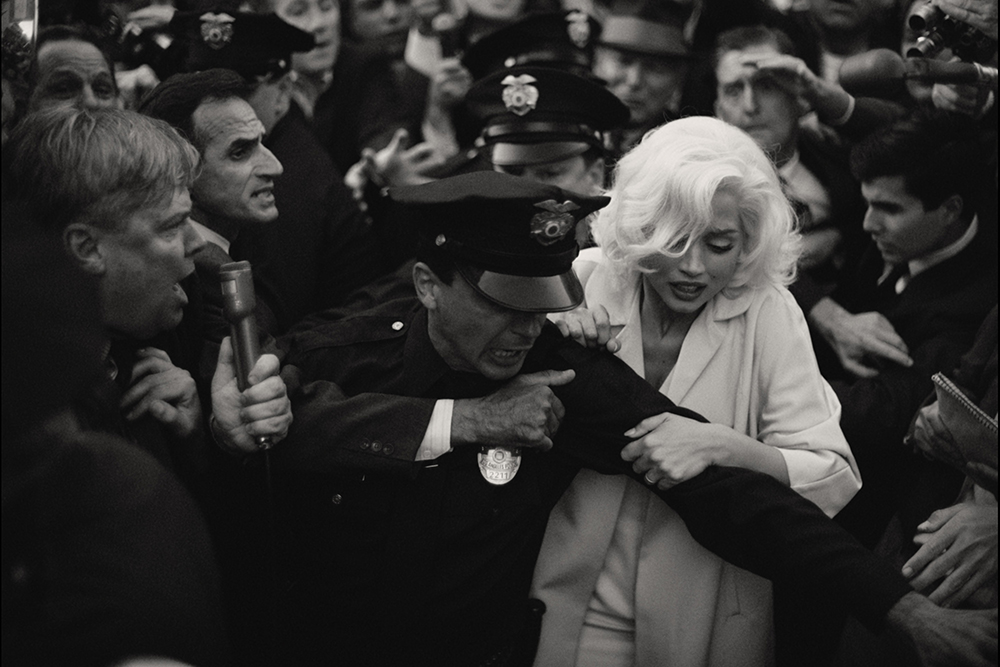 Photos: Copyright Netflix