By Mulder, 13 july 2022
Orphan: First Kill is an upcoming American horror film, serving as a prequel to the 2009 film Orphan. The film is directed by William Brent Bell, from a screenplay by David Coggeshall, and a story by David Leslie Johnson-McGoldrick and Alex Mace (who wrote the screenplay and story to its predecessor, respectively). Julia Stiles stars alongside Isabelle Fuhrman who reprises her role as Esther. Originally with the working title of Esther, the project was announced in February 2020. The official title was revealed in November that same year, with Fuhrman reprising her role, Julia Stiles, Rossif Sutherland and Matthew Finlan joining the cast. Filming took place in Winnipeg from November to December 2020. Orphan: First Kill is a co-production between Paramount Players, Dark Castle Entertainment, Entertainment One, Sierra/Affinity, Eagle Vision, and Signature Entertainment, and will be distributed by Paramount Pictures in United States and Metropolitan FilmExport in France.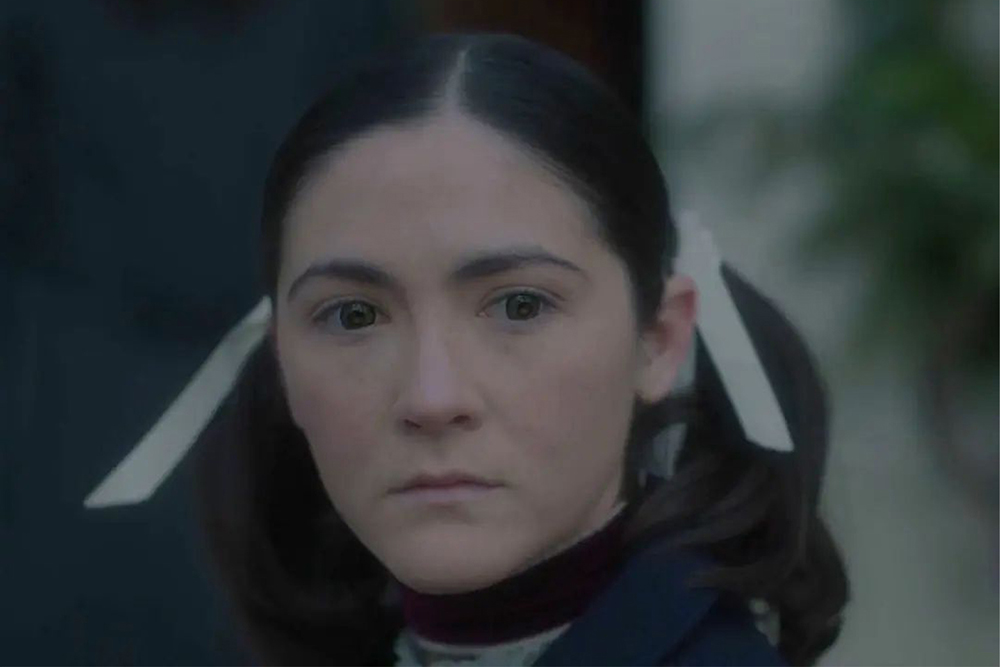 In February 2020, it was announced William Brent Bell would direct the film, titled Esther, from a screenplay by David Coggeshall, with David Leslie Johnson-McGoldrick serving as an executive producer. In November 2020, the film's new title was announced as Orphan: First Kill,with Isabelle Fuhrman reprising her role as Esther, and Julia Stiles and Rossif Sutherland joining the cast. Filmmakers revealed that they used a combination of makeup and forced perspective shots to allow Fuhrman to again portray Esther.Two female child actors also served as body doubles for Fuhrman. Principal photography began in Winnipeg in November 2020 and wrapped on December 11, of the same year.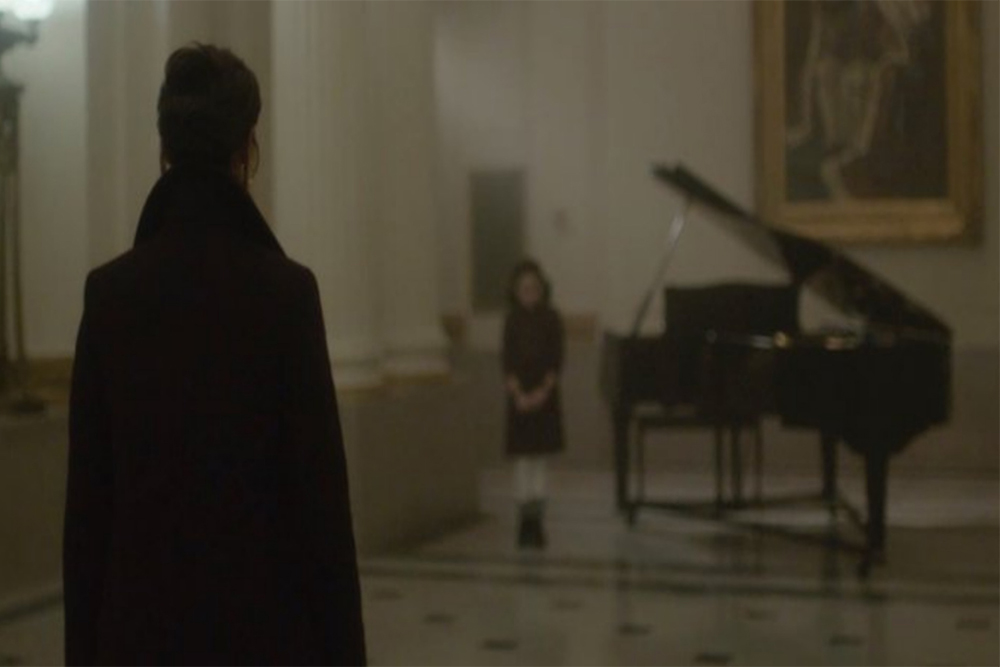 In September 2021, it was announced Paramount Pictures had acquired U.S. distribution rights to the film. Originally was planned to be released in theater on January 28, 2022, the film will now set to be released simultaneously in both limited theatrical release and on video on demand, including on Paramount+, on August 19, 2022.
Synopsis :
After orchestrating a brilliant escape from a mental institution, Esther travels to America posing as the missing daughter of a wealthy family. But, faced with a mother willing to do anything to protect her family, her plan takes an unexpected turn. There is still a lot to discover about Esther...
Orphan: First Kill
Directed by William Brent Bell
Screenplay by David Coggeshall
Story by David Leslie Johnson-McGoldrick, Alex Mace
Based on Characters by Alex Mace
Produced by Alex Mace, Hal Sadoff, Ethan Erwin, James Tomlinson
Starring Julia Stiles, Isabelle Fuhrman
Cinematography : Karim Hussain
Edited by Josh Ethier
Music by Brett Detar
Production companies : Paramount Players, Dark Castle Entertainment, Entertainment One, Sierra/Affinity
Eagle Vision, Signature Entertainment
Distributed by Paramount Pictures (United States), Metropolitan FilmExport (France)
Release date : August 17, 2022 (France), August 19, 2022 (United States),
Running time : NC