By Mulder, 11 july 2022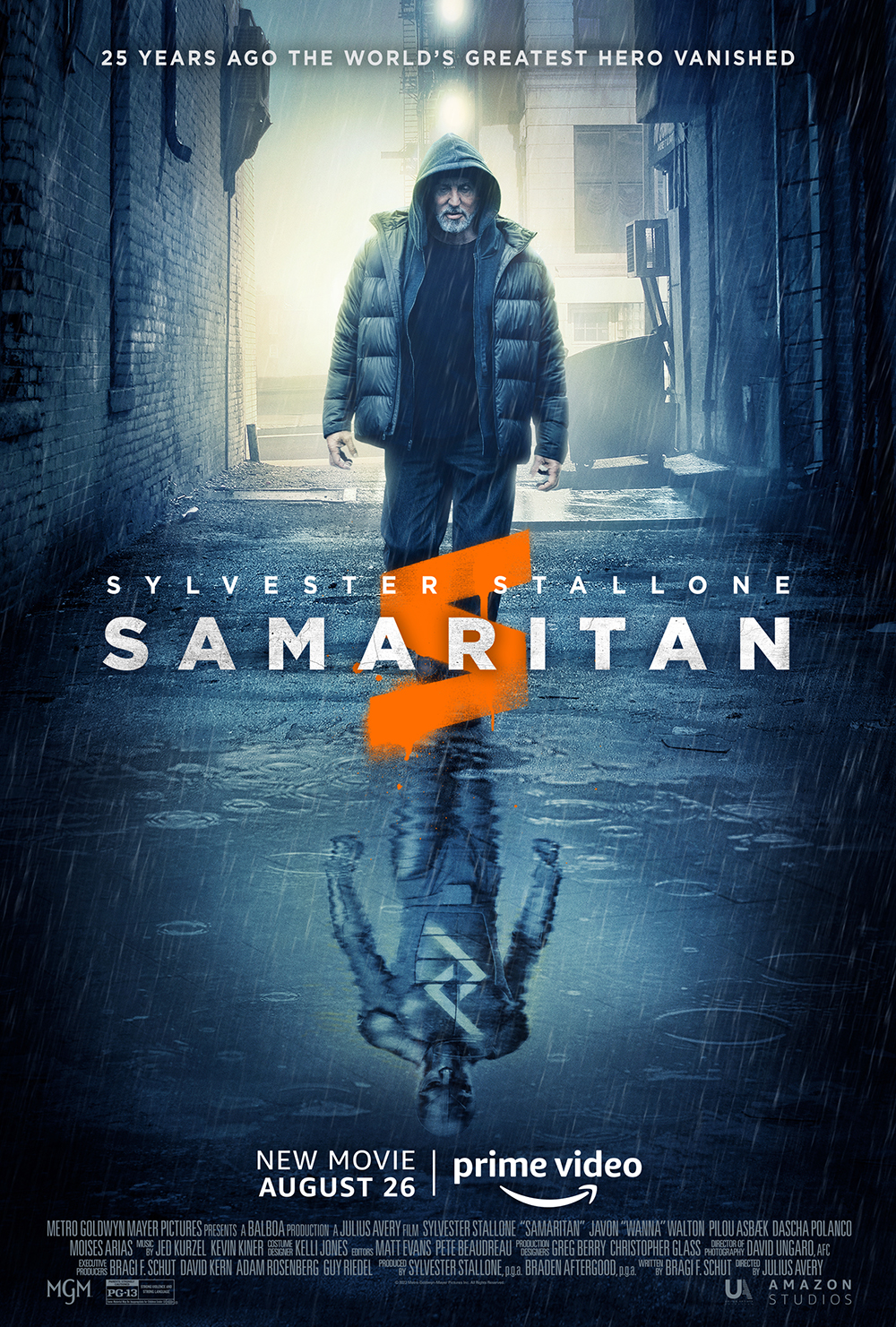 " I love action films that also have heart. I wanted to be involved with Samaritan because this story has many layers that I think people can relate to. It's something of a morality tale that is also very exciting to watch. We are thrilled that this will be seen globally on Prime Video where my fans and all audiences can enjoy it together around the world." - Sylvester Stallone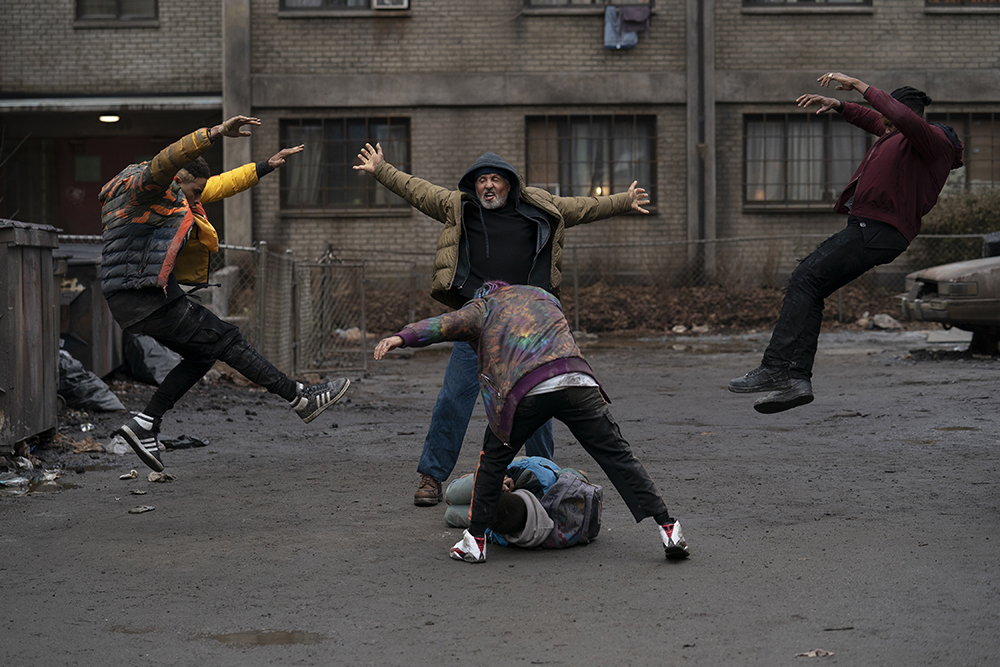 Samaritan is an upcoming American superhero film directed by Julius Avery, written by Bragi F. Schut, and starring Sylvester Stallone, Javon Walton, Pilou Asbæk, Dascha Polanco, and Moises Arias. Described as a dark, new take on superhero movies, the story was previously adapted into the Mythos Comics graphic novels by Schut, Marc Olivent, and Renzo Podesta. It is a co-production of Metro-Goldwyn-Mayer and Balboa Productions. Samaritan is scheduled to be released on August 26, 2022, by United Artists Releasing and Amazon Studios via streaming on Prime Video.
In February 2019, it was announced that that MGM had acquired a spec script by Bragi F. Schut titled Samaritan to be co-produced with Balboa Productions. Schut had written the screenplay prior to adapting the story in a series of graphic novels published by Mythos Comics. In September 2019, Julius Avery joined the production as director. In February 2019, it was announced that Sylvester Stallone would star in the titular role and also act as producer. In February 2020, Martin Starr, Moisés Arias, Dascha Polanco, Pilou Asbæk, Javon Walton, Jared Odrick, and Michael Aaron Milligan joined the cast in supporting roles. In March 2020, Natacha Karam joined the cast of the film. In September 2019, filming was scheduled for a 2020 start date in Atlanta.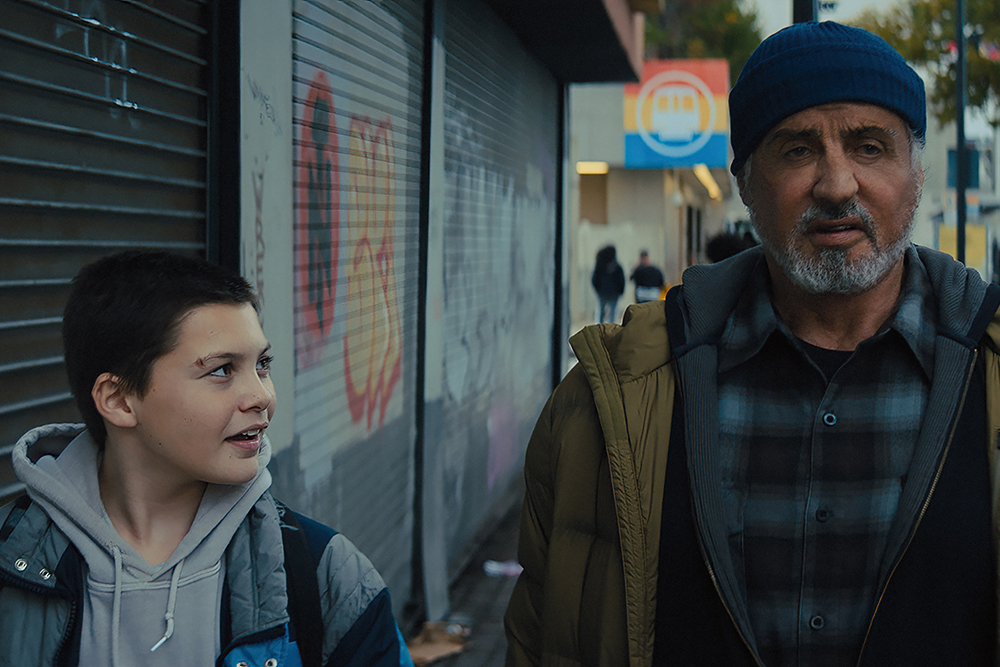 Filming was confirmed to have commenced by February 26, 2020. On March 14, the production went on hiatus due to the COVID-19 pandemic. By October 8, 2020, filming had resumed. The release of Samaritan has been delayed several times, having previously scheduled to be released theatrically by United Artists Releasing on November 20, 2020, December 11, 2020, and June 4, 2021. The film is due to be released on August 26, 2022, in the United States by Amazon Studios, who purchased MGM that same year, via streaming on Prime Video.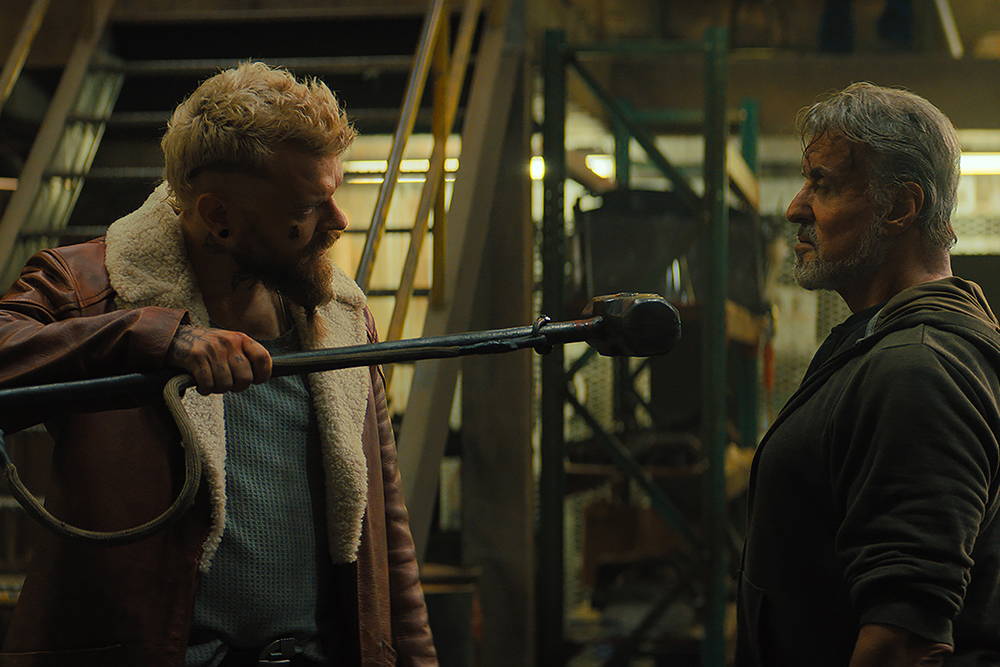 Synopsis :
Thirteen-year-old Sam Cleary (Javon "Wanna" Walton) suspects that his mysterious and reclusive neighbor Mr. Smith (Sylvester Stallone) is actually a legend hiding in plain sight. Twenty years ago, Granite City's super-powered vigilante, Samaritan, was reported dead after a fiery warehouse battle with his rival, Nemesis. Most believe Samaritan perished in the fire, but some in the city, like Sam, have hope that he is still alive. With crime on the rise and the city on the brink of chaos, Sam makes it his mission to coax his neighbor out of hiding to save the city from ruin.
Samaritan
Directed by Julius Avery
Written by Bragi F. Schut
Based on Samaritan by Bragi F. Schut, Marc Olivent, Renzo Podesta
Produced by Sylvester Stallone, Braden Aftergood
Executive Producers: Bragi F. Schut, David Kern, Adam Rosenberg, Guy Riedel
Starring Sylvester Stallon, Javon "Wanna" Walton, Pilou Asbæk, Dascha Polanco, Moises Arias
Cinematography : David Ungaro
Edited by Matt Evans, Pete Beaudreau
Music by Jed Kurzel, Kevin Kiner
Production companies : Metro-Goldwyn-Mayer Pictures, Balboa Productions
Distributed by United Artists Releasing, Amazon Studios
Release date : August 26, 2022
Photos : Copyright MGM