By Mulder, 11 july 2022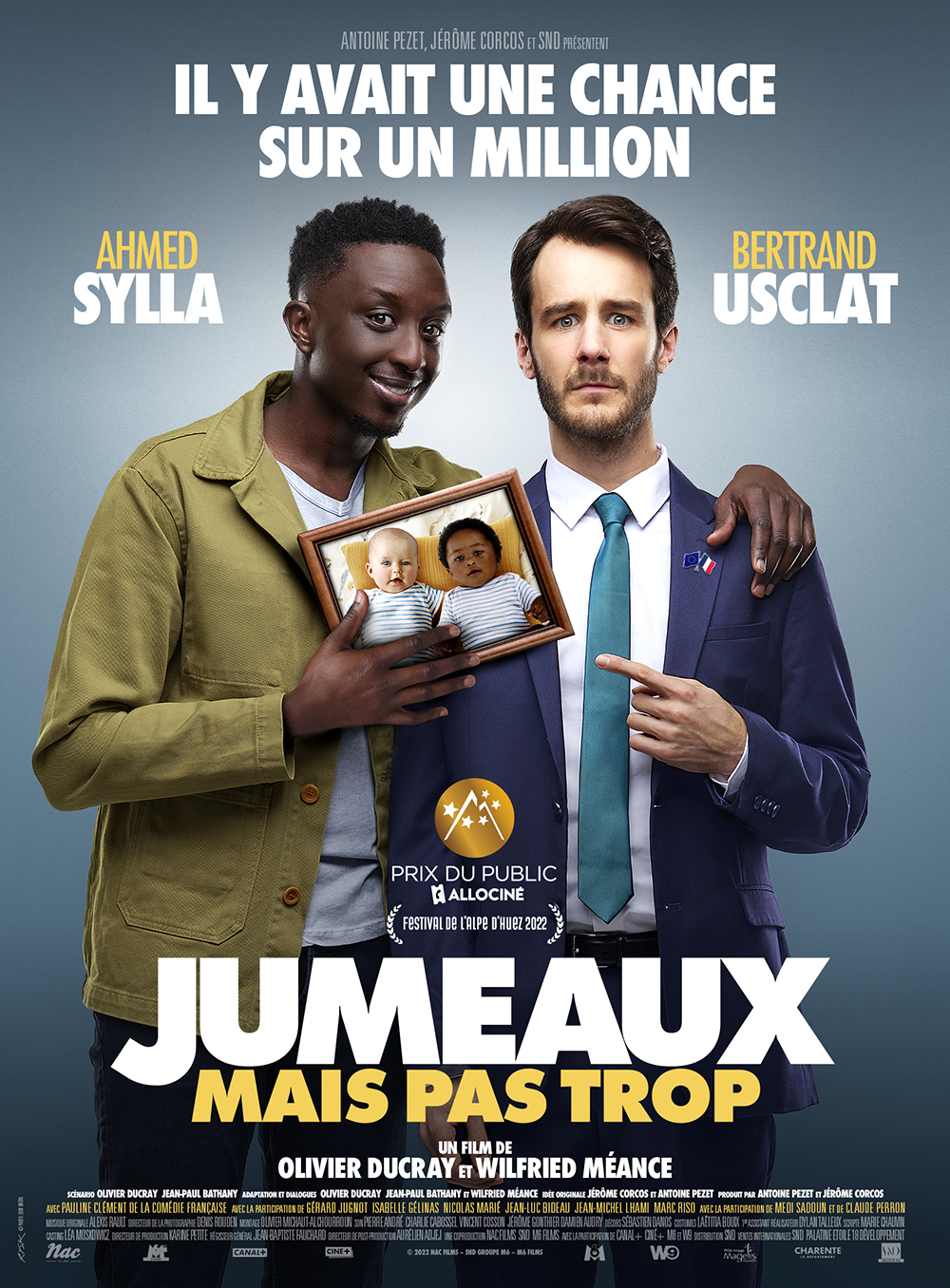 After having had its premiere at the International Comedy Film Festival of Alpe d'Huez, the film Jumeaux mais pas trop by Olivier Ducray and Wilfried Meance has unveiled its trailer today and has caught our attention. The cast includes Ahmed Sylla, Bertrand Usclat, Pauline Clément, Gérard Jugnot, Isabelle Gélinas, Nicolas Marié, Jean-Luc Bideau and Medi Sadoun. We will come back to this film when it is released and we hope that SND will offer to the online press to attend the official premiere.
Synopsis:
33 years after their birth, two twin brothers suddenly discover each other's existence... For Gregory and Anthony, the surprise is even greater because one is white, the other black! There was one chance in a million that this genetic phenomenon would occur. But their skin color is far from being the only thing that differentiates them! By getting to know each other, neither of them has the impression of having drawn the jackpot...
Jumeaux mais pas trop
Directed by Olivier Ducray, Wilfried Meance
Produced by Antoine Pezet, Jérôme Corcos
Written by Olivier Ducray, Jean-Paul Bathany
Starring Ahmed Sylla, Bertrand Usclat, Pauline Clément, Gérard Jugnot, Isabelle Gélinas, Nicolas Marié, Jean-Luc Bideau, Claude Perron, Marc Riso, Romain Lancry, Jean-Michel Lahmi, François Bureloup, Medi Sadoun
Music by Alexis Rault
Cinematography : Denis Rouden
Edited by Olivier Michaut-Alchourroun
Production companies : M6 Films
Distributed by SND (France)
Release date : September 28, 2022 (France)
Running time : NC