By Mulder, 08 july 2022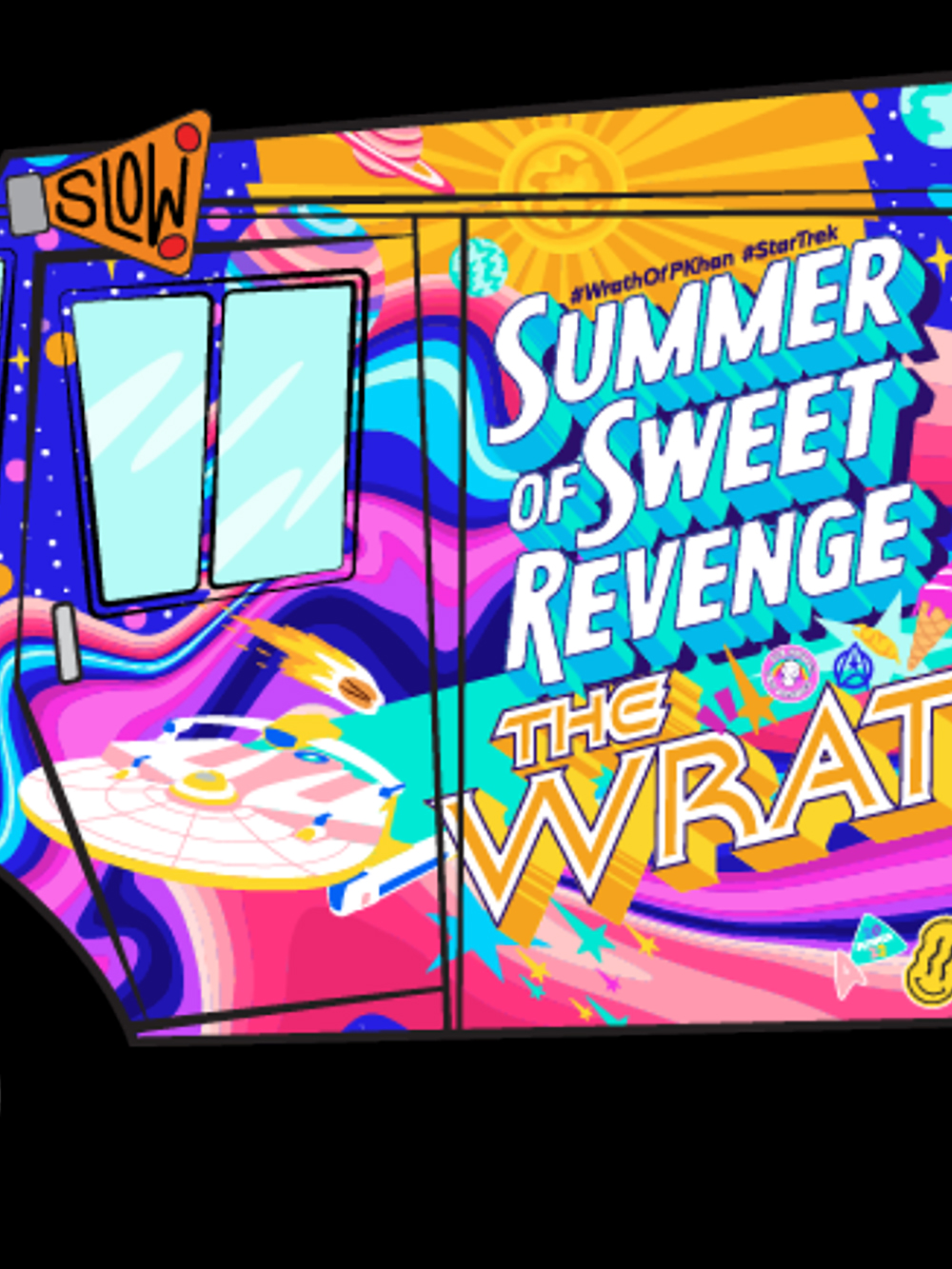 In celebration of the 40th anniversary of Star Trek II: The Wrath of Khan, women-owned ice cream brand Coolhaus will be bringing fans in San Diego free, limited-edition Wrath of P'Khan ice cream sandwiches via a branded truck.
As Khan Noonien Singh reminded Admiral James T. Kirk: Revenge is a dish best served cold. And this summer we've got the scoop on how to make this a sweet summer of revenge. For the 40th anniversary of Star Trek II: The Wrath of Khan, Star Trek is teaming up with Coolhaus ice cream to create "Wrath of P'Khan," the first vengeance-themed summertime treat in this or any other star system. It's so delicious, it's gotta be sinful!
The film-inspired wrapped truck will be visiting fans on Saturday, July 23, 10:00 AM – 6:00 PM, PT (or while supplies last) at Petco Park Interactive Zone; 100 Park Blvd, San Diego, CA 92101.
Consumers and eventgoer's will be able to indulge in free Coolhaus ice cream during SDCC in San Diego on Thursday, July 21st to Sunday, July 24th. The truck will be located at the convention site to bring the celebration and custom 'Wrath of P'Khan' ice cream to Star Trek lovers for the heritage event.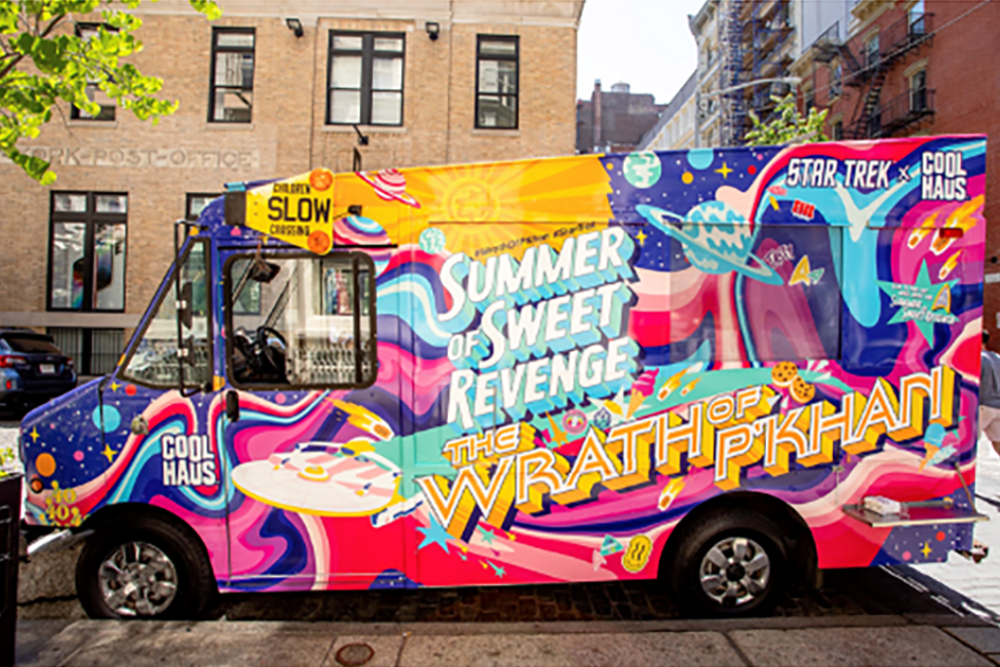 Visit WrathOfPKhan.com for more details.
Synopsis :
The Enterprise crew comes across Khan, an old enemy determined to get revenge on Admiral Kirk for banishing him to a desert planet. To accomplish his goal, he seizes the famous ship to transport an extremely dangerous weapon that could destroy the planet Earth. Blinded by their hatred for each other, Kirk and Khan will fight to the death, and the damage could prove to be collateral.
Star Trek II: The Wrath of Khan
Directed by Nicholas Meyer
Screenplay by Jack B. Sowards
Story by Harve Bennett, Jack B. Sowards
Based on Star Trek by Gene Roddenberry
Produced by Robert Sallin
Starring William Shatner, Leonard Nimoy, DeForest Kelley, James Doohan, Walter Koenig, George Takei, Nichelle Nichols, Bibi Besch, Merritt Butrick, Paul Winfield, Kirstie Alley, Ricardo Montalbán
Cinematography : Gayne Rescher
Edited by William Paul Dornisch
Music by James Horner
Production company : Paramount Pictures
Distributed by Paramount Pictures
Release date : June 4, 1982 (United States)
Running time : 113 minutes