By Mulder, 08 july 2022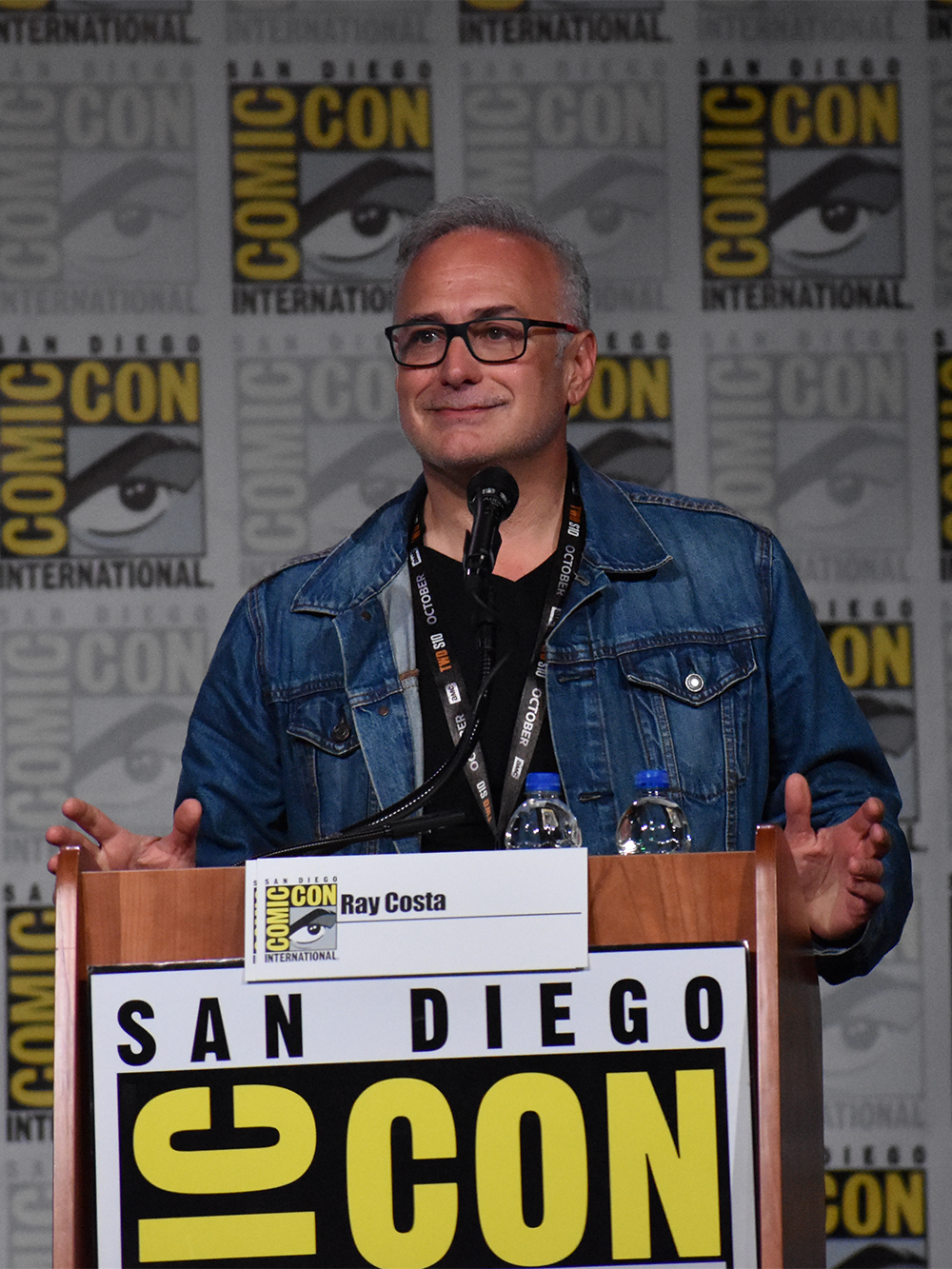 Music has always been an important part of my life. Whether it's from one of my favorite artists or more often than not the music from a movie that many years after seeing it sticks in my mind, it is an important part of my life. What would be a film without a coherent and symmetrical music and especially highlighting the work of a director or more widely of the team of a film. In this sense, one of the most important panels in my eyes every year of the San Diego Comic-con is the panel on the musical anatomy of a superhero.
This panel will be held in one of the largest rooms at San Diego Comic-Con at the Indigo Ballroom (Hilton San Diego Bayfront). This year's panel will again feature some of today's top film music composers. Music has always played an important role in film and has taken the theme of superhero movies to the next level. Whether it's associating a theme with a superhero, a Homeric battle or a triumphant moment. The 8th Annual Superhero Musical Anatomy panel will be held on Thursday, July 21, 2022 at 11:00am.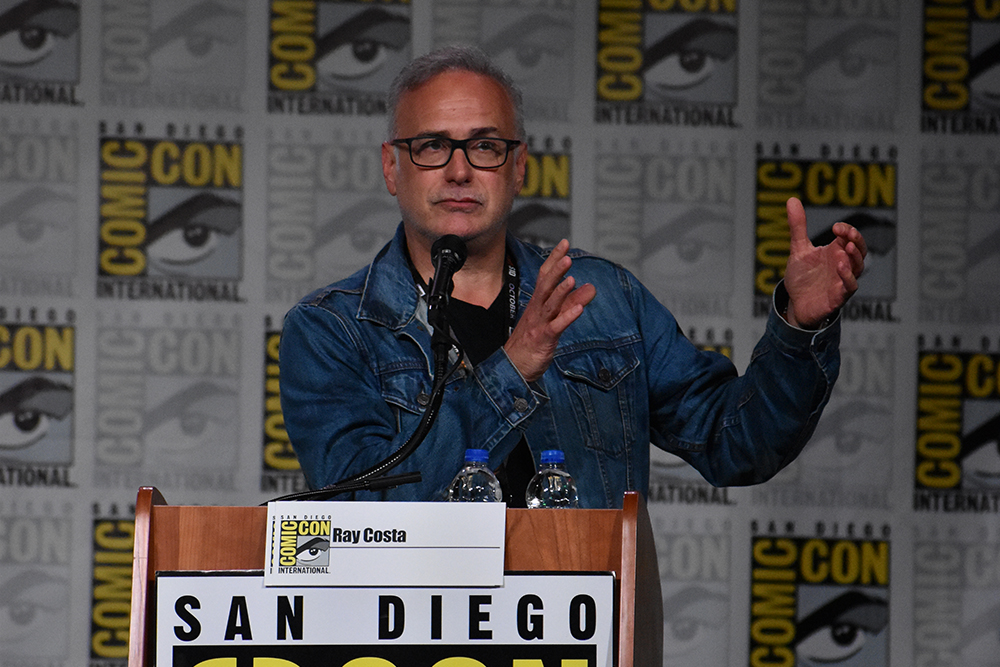 This year's panel will again feature previously unreleased music and music videos from recent beloved and upcoming films and series. Some of Hollywood's most beloved and recognized composers will be on hand to talk about their creative process and the challenges they face in working with directors, producers and franchises. This highly anticipated event is produced by Costa Communications.
Composers Christopher Lennertz (The Boys), Natalie Holt (Batgirl, Loki), Nami Melumad (Thor: Love and Thunder), Christophe Beck (Shazam! Fury of the Gods, Ant-Man and the Wasp: Quantumania) ,Amie Doherty ( She-Hulk: Attorney at Law) , and moderator Michael Giacchino (The Batman, Thor: Love and Thunder, Spiderman: No Way Home) discuss the challenges of creating the musical landscape of the superhero genre and explain the process through unreleased music and video clips from upcoming and recently released projects. Music has always played an important supporting character in films and TV. This is especially evident in the superhero genre, where the music clearly sets the tone that defines a character, an impending battle, or a triumphant moment. Introductions by Ray Costa (producer, Costa Communications).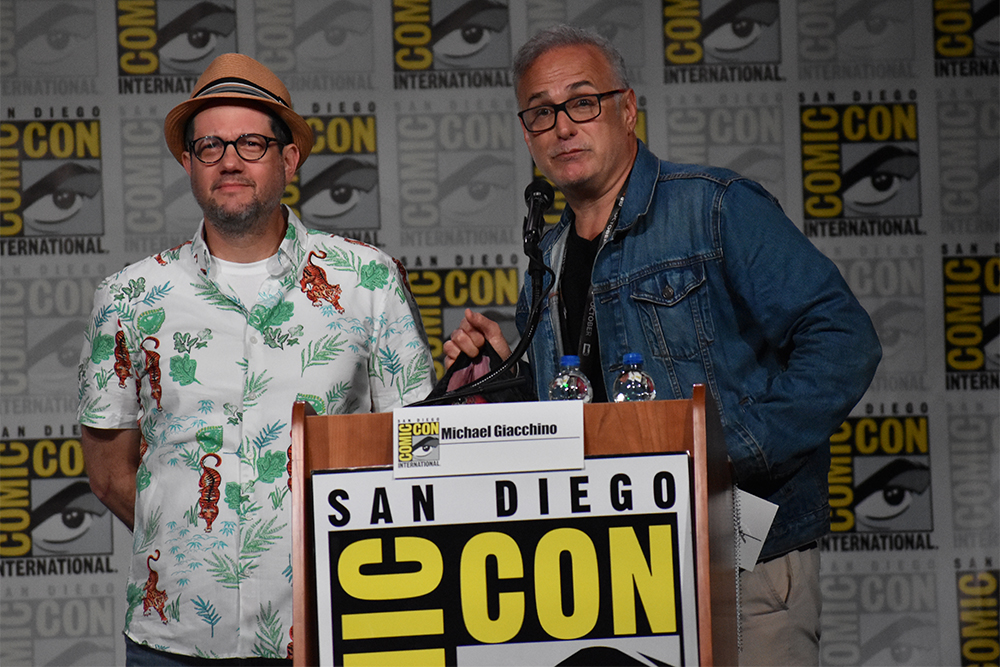 Christopher Lennertz is an American composer, songwriter, and conductor of film, television, and video game scores. His big break came with his musical scores for the 2007 film Alvin and the Chipmunks, Hop, Think Like a Man, and Horrible Bosses as well as the video game series Medal of Honor created by Steven Spielberg. He composed the score for Supernatural and more recently Revolution, two television series created by Eric Kripke. He also scored Galavant and Sausage Party with Alan Menken and Marvel's Agent Carter including a first ever Marvel musical number co-written with Tony award winning lyricist David Zippel. He wrote the songs for UglyDolls with Glenn Slater for Kelly Clarkson, Nick Jonas, Lizzo, Janelle Monae, and Blake Shelton. Currently he composes the score for the Netflix series Lost in Space and the Amazon Prime Video series The Boys from Kripke, Seth Rogen and Evan Goldberg.
Natalie Holt is a British composer and violinist who has worked on numerous film and television projects. She is primarily recognised for her work on several notable productions, including Paddington (2014) and Loki (2021). She trained at the Royal Academy of Music and then the National Film and Television School and had a career as a classical violinist before becoming a film composer. Holt's distinction in her field was recognised by being made an associate of the Royal Academy of Music in 2017.
Nami Melumad is an Israeli-Dutch film and television composer based in Los Angeles. She is best known for her work on Paramount+'s series, Star Trek: Strange New Worlds and Star Trek: Prodigy , Marvel's Thor: Love and Thunder, the HBO Max film An American Pickle, the Amazon TV series Absentia, and the virtual reality video game Medal of Honor: Above and Beyond
Christophe Beck is a Canadian television and film score composer and conductor. Beck won an Emmy Award in 1998 for his work on the television series Buffy the Vampire Slayer and also scored the Disney+ limited series WandaVision. His film credits include The Hangover, The Muppets (2011), Frozen, Marvel's Ant-Man films, and Frozen II. He has won one Primetime Emmy and Annie Award, and has been nominated for one Primetime Emmy, two Annie Awards and one Grammy Award.
Amie Doherty is an Irish composer and orchestrator for film and television. She is the first woman to score an animated feature for DreamWorks. Her most prominent works were for Spirit Untamed (2021), Undone (2019), Here and Now (2018), Love You to Death (2019), The High Note (2020),Battle at Big Rock (2019), and Happiest Season (2020). In addition to her composing work, she has orchestrated and conducted scores for numerous TV series including Star Trek: Discovery, Star Trek: Picard, Fargo, The Umbrella Academy, and Altered Carbon; and for musicians including Lady Gaga and 50 Cent.
Michael Giacchino is an American composer of music for films, television and video games. He has also served as a director for film and television. He has received many awards, including an Oscar, an Emmy, and three Grammys. Giacchino is known for his collaborations with J. J. Abrams, Brad Bird, Matt Reeves, Pete Docter, Colin Trevorrow, Jon Watts, Drew Goddard, The Wachowskis, Taika Waititi and Thomas Bezucha. Giacchino's film scores include several films from the Mission: Impossible, Jurassic World, Marvel Cinematic Universe, and Star Trek reboot series; seven Pixar Animation Studios films, including The Incredibles, Ratatouille, and Up; also other movies including Super 8, Speed Racer, Dawn of the Planet of the Apes, Zootopia, Rogue One: A Star Wars Story, War for the Planet of the Apes, Bad Times at the El Royale, Spider-Man: No Way Home, The Batman, Thor: Love and Thunder; and the upcoming film Next Goal Wins. Giacchino also composed the score for the video game series Medal of Honor and Call of Duty and the television series Alias, Lost, and Fringe.
Costa Communications is one of the most renowned marketing agencies in Los Angeles and is dedicated to collaborating on numerous events as well as managing press relations for several companies and film composers. During the last Oscar season, Ray Costa and Costa Communications represented all of the nominated film scores and three of the songs. They managed the campaign for the music of the film Black Panther - Ludwig Göransson, which is the first Marvel Studios film to win the Oscar for Best Music.
8th Musical Anatomy of a Superhero: Film & TV Composer Panel
When : 11 :00 am
Where : Indigo Ballroom, Hilton San Diego Bayfront
Photos : Boris Colletier / Mulderville