By Mulder, 22 june 2022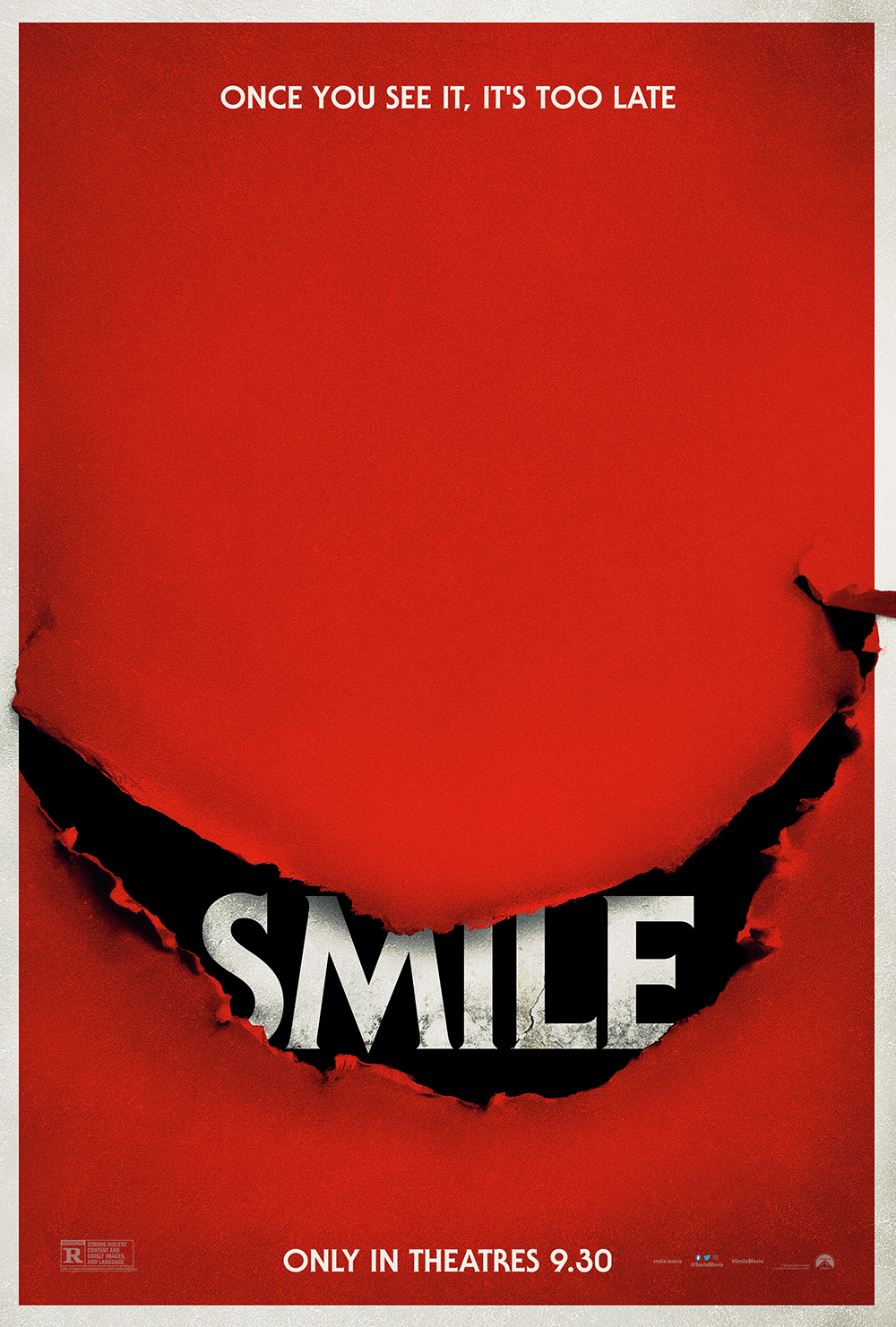 Smile is an upcoming American psychological horror film written and directed by Parker Finn in his feature film debut, based on his short film Laura Hasn't Slept. The film stars Sosie Bacon, Jessie T. Usher, Kyle Gallner, Robin Weigert, Caitlin Stasey, Kal Penn, and Rob Morgan. Smile is scheduled to be release on September 30, 2022 by Paramount Pictures.
In September 2021, the film was announced under the title Something's Wrong with Rose with Sosie Bacon cast as the titular character. The film is written and directed by Parker Finn, who previously directed Laura Hasn't Slept; of which the film is based on, and produced by Temple Hill Entertainment and Paramount Players. Filming began in New Jersey, including in the city of Hoboken, that same month. In May 2022, the film was simply retitled to Smile. By the end of May 2022, Cristobal Tapia de Veer was attached to compose the film.
Synopsis :
After witnessing a traumatic incident involving one of her patients, psychiatrist Rose Cotter's (Sosie Bacon) life turns into a nightmare. Overcome by a mysterious force, Rose must confront her past in an attempt to survive...
Smile
Written and directed by Parker Finn
Based on Laura Hasn't Slept by Parker Finn
Produced by Marty Bowen, Wyck Godfrey, Isaac Klausner, Robert Salerno
Starring Sosie Bacon, Jessie T. Usher, Kyle Gallner, Robin Weigert, Caitlin Stasey, Kal Penn, Rob Morgan
Cinematography : Charlie Sarroff
Edited by Elliot Greenberg
Music by Cristobal Tapia de Veer
Distributed by Paramount Pictures
Release date : September 20, 2022 (France), September 30, 2022 (United States)