By Mulder, 14 june 2022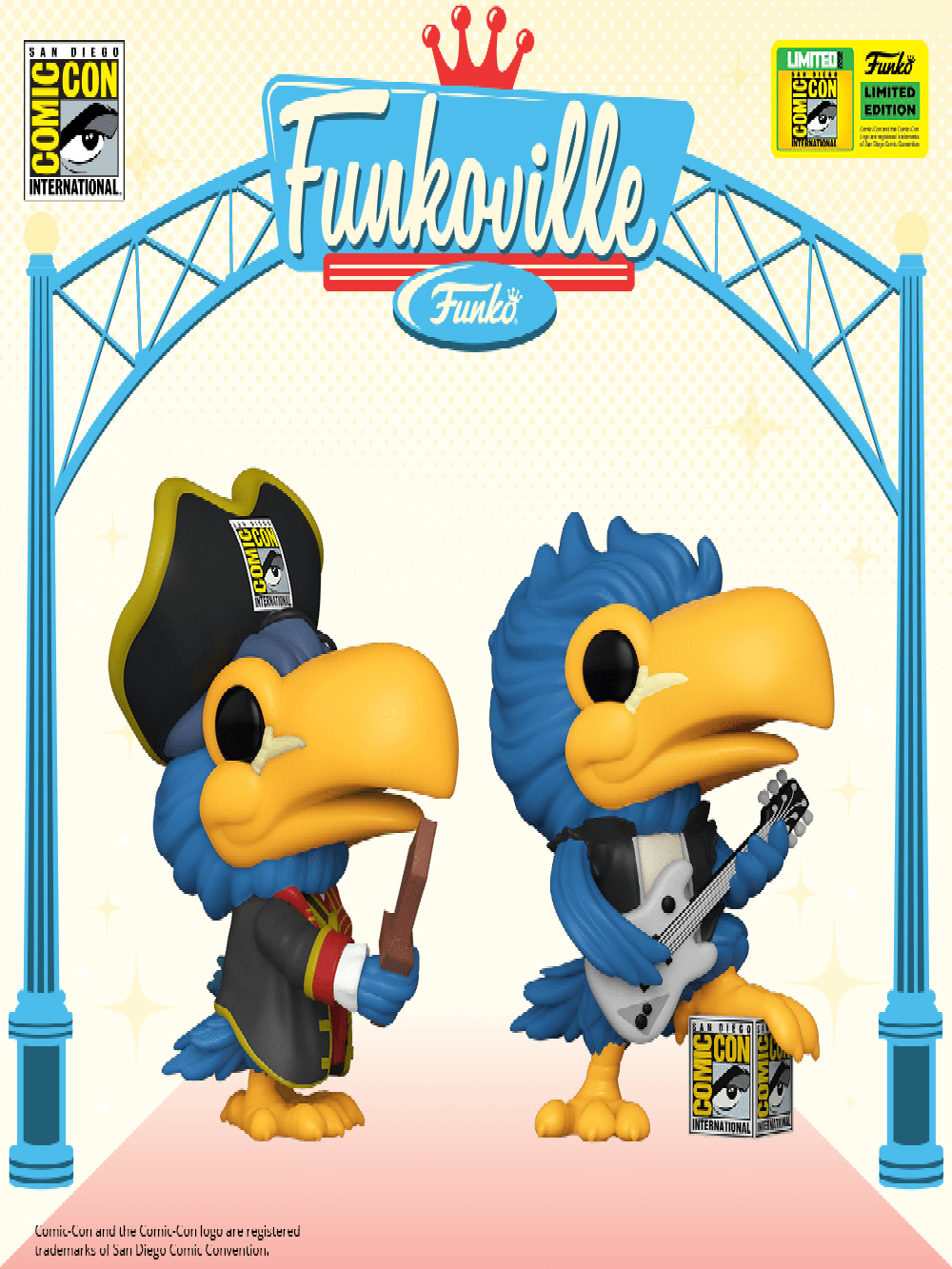 Hello Funatics and welcome to Funkoville at San Diego Comic-Con 2022
Experience cinema anew with Funkoville's interactive movie theater, visit the diner and grocery store, and shop the Loungefly Boutique and Mondo Record Store. Don't forget Fundays is happening on Friday July 22nd! We're excited to about Funkoville! Let's outline the nitty gritty so you can plan your visit accordingly.
San Diego Comic-Con (SDCC) is being held at the San Diego Convention Center from July 21st through July 24th located at 111 W Harbor Dr, San Diego, CA 92101. Funkoville at SDCC is a unique experience focused on the Funko Family which includes: an interactive movie theater, diner and grocery store, Loungefly Boutique, and Mondo Record Store. Funkoville's booth numbers are: Booth #5341, Booth #5137, Booth #5145. Visiting the booths does not guarantee you any specific item(s) at the Funko or Loungefly booths. Items may sell out by the time you reach the front of the line.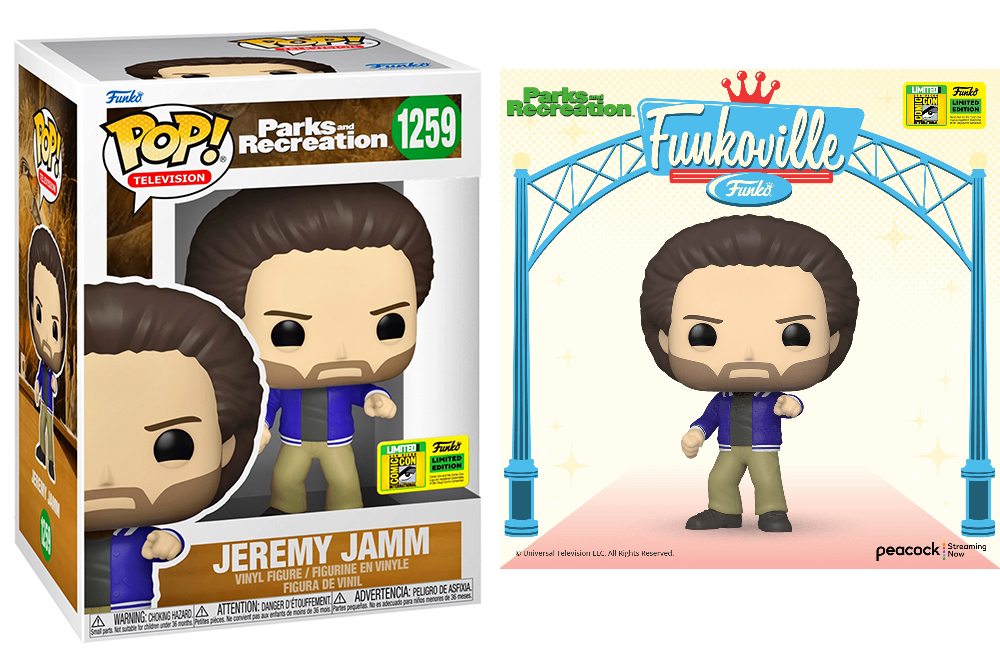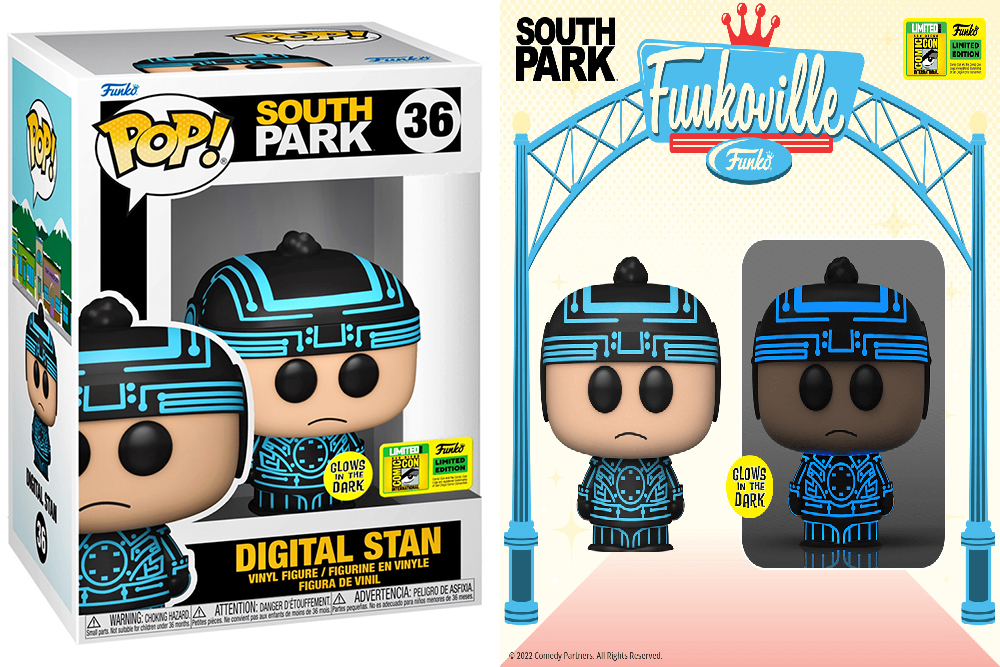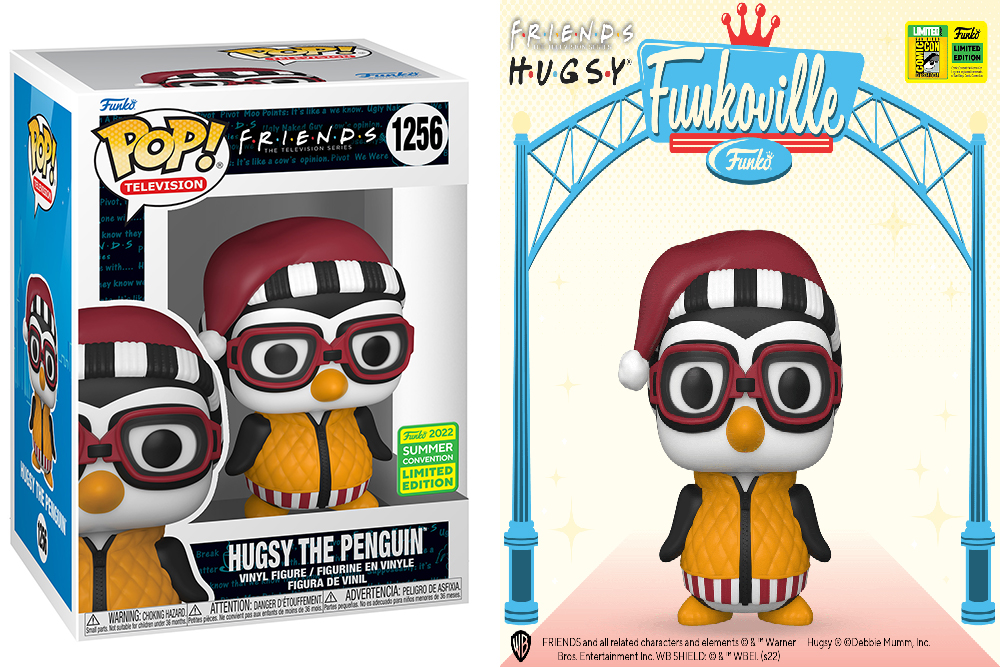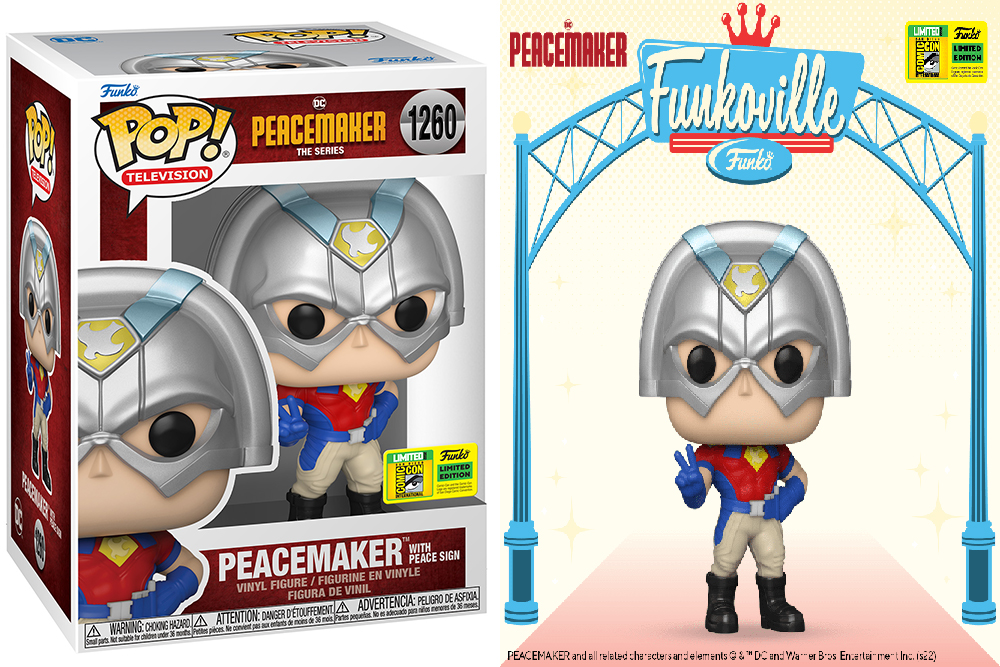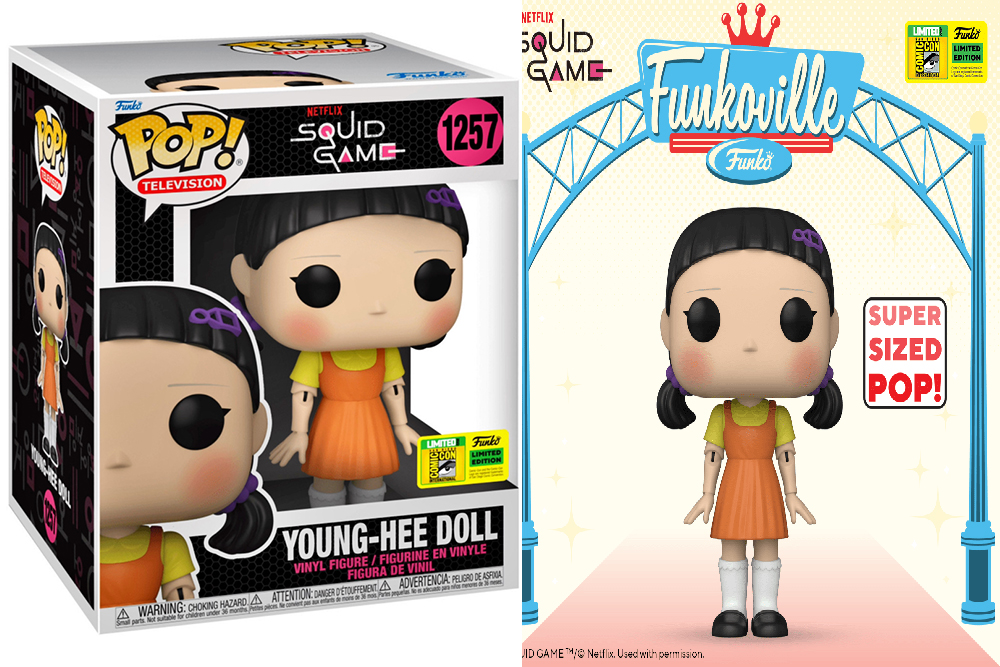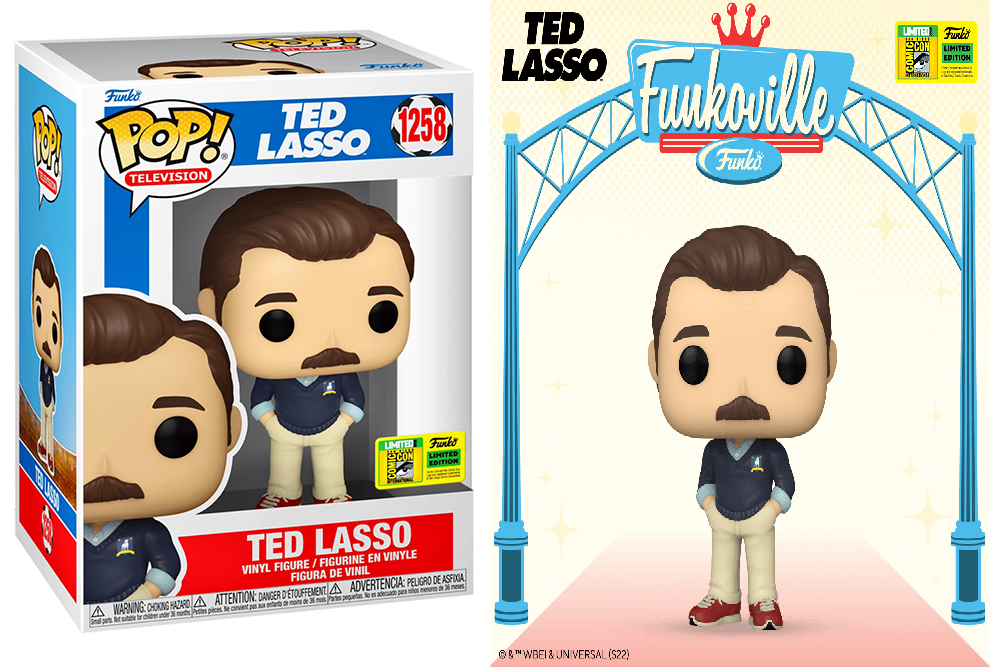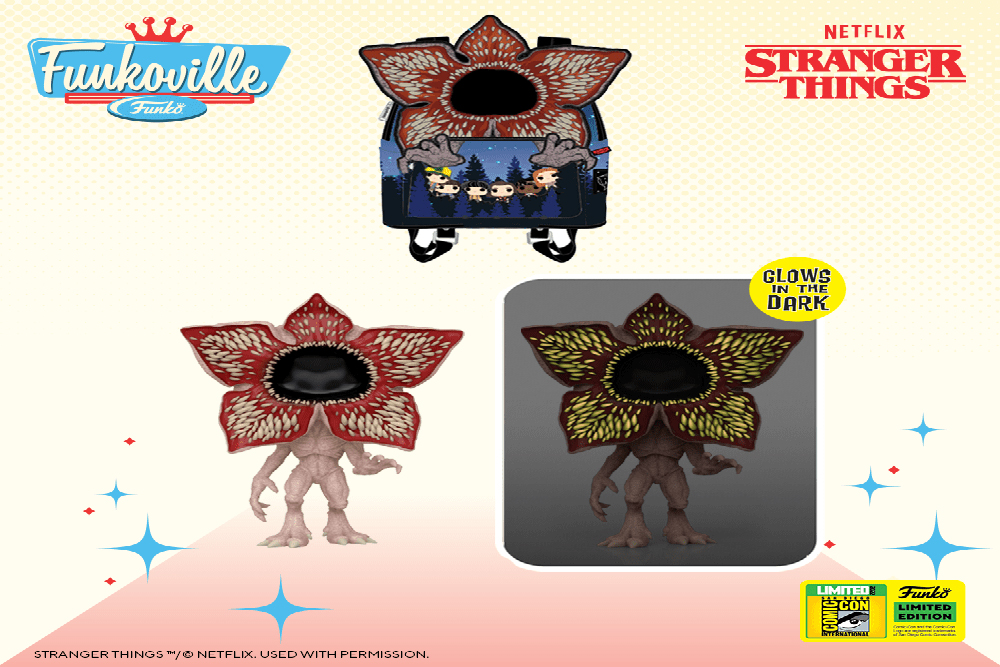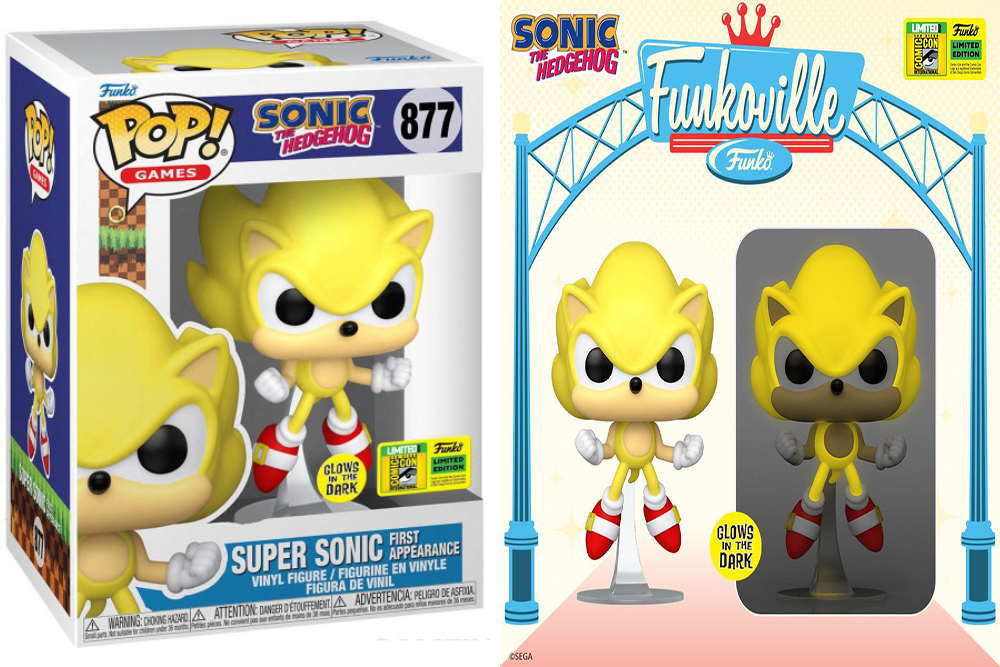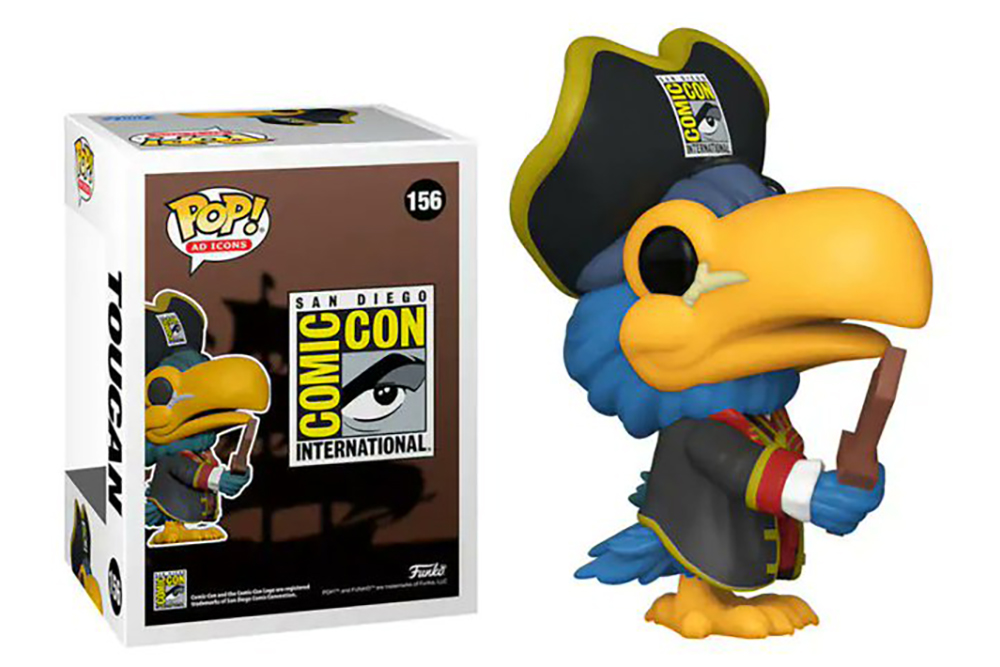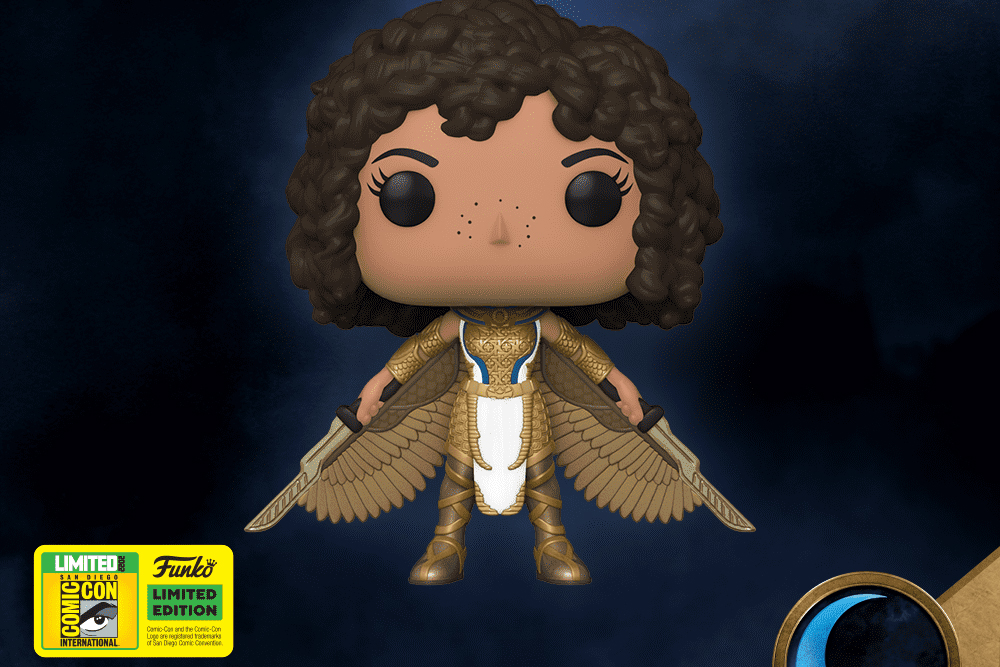 There will not be a lottery to purchase event exclusives on Funko.com. Select Shared Exclusives will be available to the public on Thursday, July 21st via Funko.com, and via the Funko HQ Everett and Hollywood stores. Details about shared retailer websites and stores will come soon. All shared items sold through Funko.com and retail partners will have the 2022 Summer Convention Exclusive sticker. Funko has invested in a variety of technology, blockers, and processes to prevent bot activities throughout the shopping experience. We are doing our best to ensure the real fans get their hands on the products.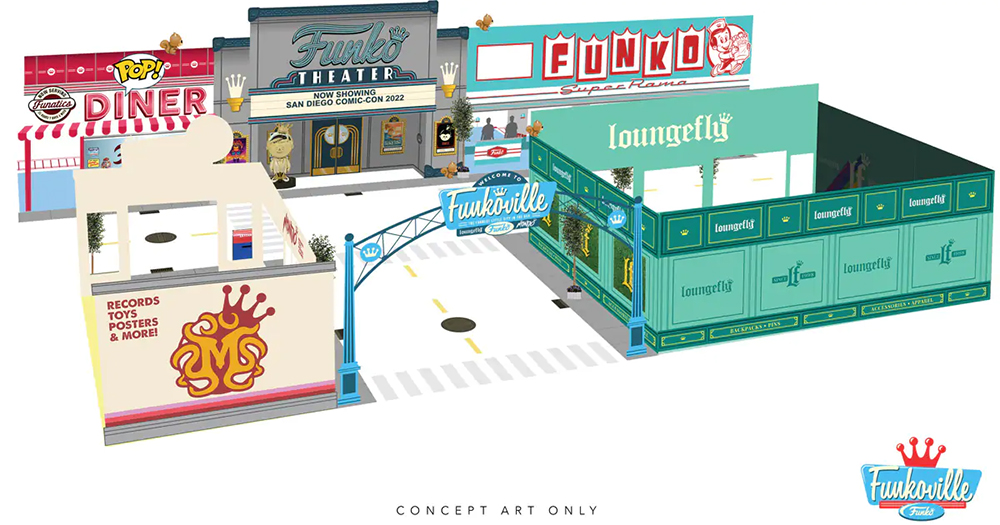 Accessible with official SDCC badges, fans are invited to enter the streets of Funkoville' to explore the remarkable neighborhood, which will offer a variety of exclusive products. During Funkoville at SDCC will be hosting livestreams, games, giveaways, and randomly giving out prizes to Funatics!. Freddy is here to give you a tour and provide a sneak peek at all the fun coming this July
Hosted annually during SDCC, this year's Fundays is held on Friday July 22nd and the theme is black light. There will be a variety of contests, exclusive giveaways, and special guests. Fundays tickets are separate tickets, not connected to your convention tickets. Fundays tickets are $150 and are required for entry to this unique Funko experience.
Fundays means a new iteration of the Box of Fun! There are 4 new team themes and each box is full of limited edition, exclusive collectibles only available through the Box of Fun available on Funko.com. More details about the Fundays Box of Fun coming soon!
Join also Funko in Hall H for Pop! Talk featuring Rosario Dawson, Simu Liu, and William Zabka.
Stay tuned for more announcements
(Source : press release)