By Mulder, 06 june 2022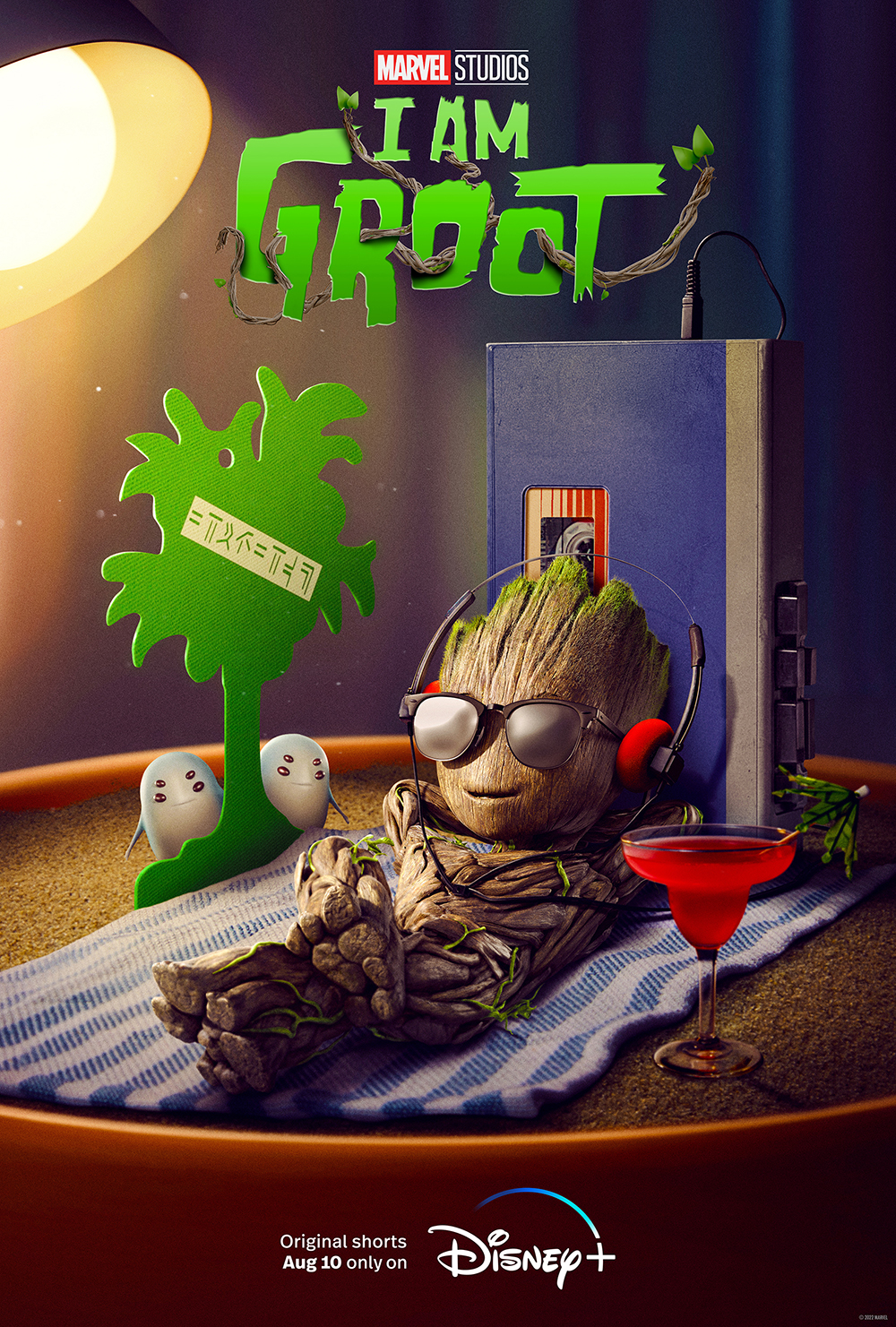 Today, Disney+ announced that the latest Marvel Studios addition to their exciting summer lineup, I Am Groot, will launch on August 10. I Am Groot is a collection of five original shorts starring Baby Groot, everyone's favorite little tree, and will feature several new and unusual characters. All five shorts will be available for viewers to watch upon launch. There's no guarding the galaxy from this mischievous toddler! So get ready as Baby Groot takes center stage in his very owns series, exploring his glory days growing up—and getting into trouble—among the stars.
In December 2020, Marvel Studios President Kevin Feige announced I Am Groot, a series of short films starring Baby Groot. In April 2021, James Gunn, the writer and director of the Guardians of the Galaxy films, confirmed the series would be animated, with Gunn serving as an executive producer on the series.During the Disney+ Day event in November 2021, Kirsten Lepore was announced as the director and an executive producer of the series.At that time, Ryan Little, a writer and script coordinator for What If...?,was revealed by that series' head writer A. C. Bradley to be writing for I Am Groot.Lepore was confirmed as a writer of the series in June 2022, when it was confirmed to consist of five shorts. The shorts are executive produced by Marvel Studios' Feige, Louis D'Esposito, Victoria Alonso, and Brad Winderbaum, in addition to Gunn and Lepore Gunn stated that the series was not necessarily connected to the continuity of the Guardians of the Galaxy films or the MCU,and were canon to themselves, with Joshua Meyer from /Film likening them to the Team Thor mockumentary shorts, given both were funny bits of apocrypha that isn't essential to MCU continuity. The series will feature a photorealistic animation style, and had begun production by August 2021.
Vin Diesel, who is the voice of Groot in the Guardians of the Galaxy franchise, voices Baby Groot. The writer/director is Kirsten Lepore, and the executive producers are Kevin Feige, Louis D'Esposito, Victoria Alonso, Brad Winderbaum and James Gunn.
Synopsis :
Each short follows Baby Groot as he grows up in the galaxy, going on adventures with new and unusual characters that get him into trouble.
I Am Groot
Based on Groot by Stan Lee, Larry Lieber, Jack Kirby
Directed by Kirsten Lepore
Executive producers : Kevin Feige, Louis D'Esposito, Victoria Alonso, Brad Winderbaum, James Gunn, Kirsten Lepore
Starring Vin Diesel
Production company : Marvel Studios
Distributor Disney Platform Distribution
Original network : Disney+