By Mulder, 04 may 2022
Evil Dead: The Game is an upcoming horror video game developed by Saber Interactive and published by Saber Interactive and Boss Team Games, and based on the Evil Dead franchise. It will feature cooperative play and player vs. player (PvP) combat. It will feature Bruce Campbell as Ash Williams, as well as Dana DeLorenzo as Kelly Maxwell and Ray Santiago as Pablo Simon Bolivar from the Ash vs. Evil Dead television series.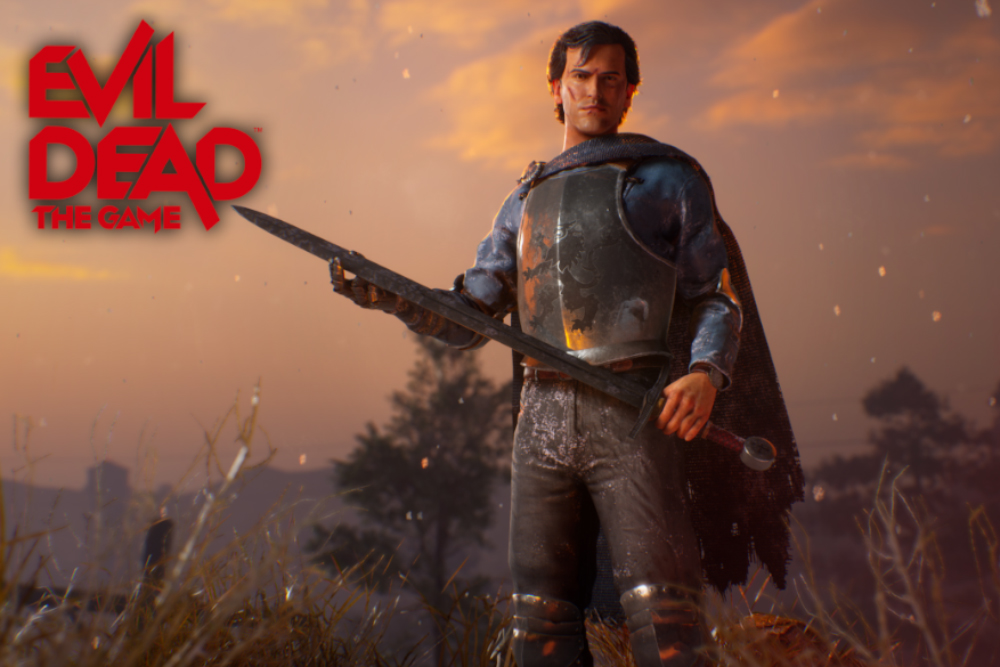 Evil Dead: The Game is scheduled for release for Microsoft Windows, PlayStation 4, PlayStation 5, Xbox One and Xbox Series X/S on May 13, 2022. The release for Nintendo Switch is scheduled for a later date.
In Evil Dead: The Game, players take on the role of Ash Williams or one of his friends from the iconic Evil Dead franchise and work together in a game full of co-op and PvP multiplayer action sequences! Players join a team of four survivors and must explore the surrounding area, collect loot, face their fears, and find the items needed to seal the rift between worlds in a game inspired by the three Evil Dead movies and the Ash vs. Evil Dead television series on STARZ.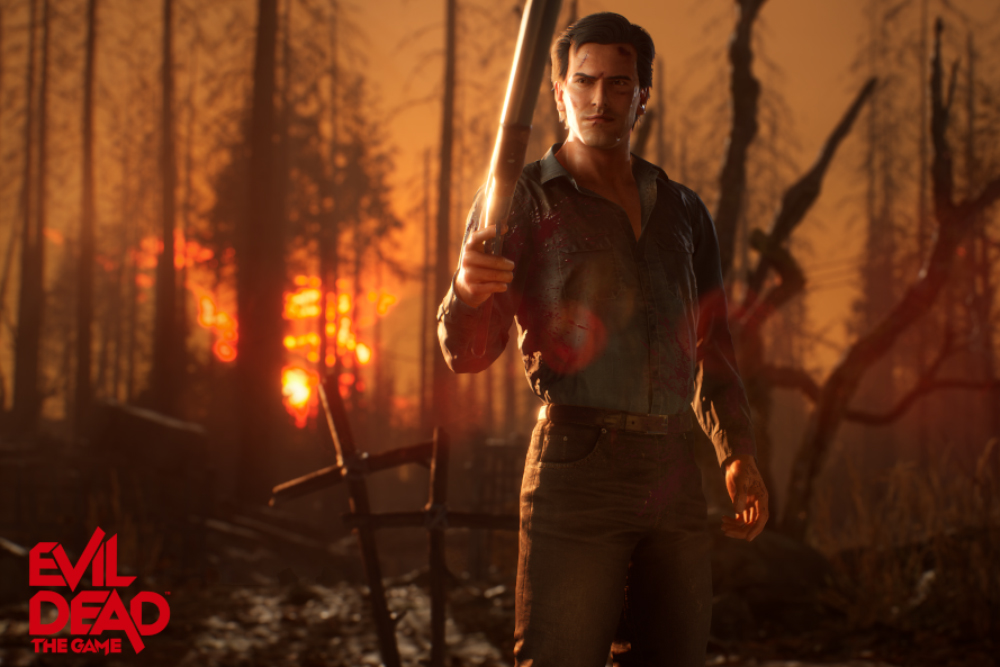 A player can also take control of the demon of Kandar to hunt down Ash and the other characters while possessing, among other things, Cadaverous and environmental objects in order to swallow their souls.
Synopsis:
Evil Dead: The Game is an asymmetrical multiplayer game. It features both cooperative play and player-versus-player (PvP) combat, although the single-player mode requires an Internet connection to play. The game features a leveling system, as well as skill tree mechanics. It will also feature several maps, including the cabin in the woods from the Evil Dead movie series, as well as more than 25 weapons, including Ash's chainsaw and pole. At launch, the game will feature 4 playable survivor classes (Leaders, Warriors, Hunters and Supporters), and 3 playable demons (the Warlord, the Puppeteer and the Necromancer).
You can pre-order Evil Dead The Game for Playsation 5 on Amazon.
Evil Dead The Game
Developer: Saber Interactive
Publisher: Saber Interactive & Boss Team Games
Composer: Joseph LoDuca & Steve Molitz
Engine: Unreal Engine
Platform: Microsoft Windows, Nintendo Switch, PlayStation 4, PlayStation 5, Xbox One, Xbox Series X/S
Release date: May 13, 2022