By Mulder, 29 april 2022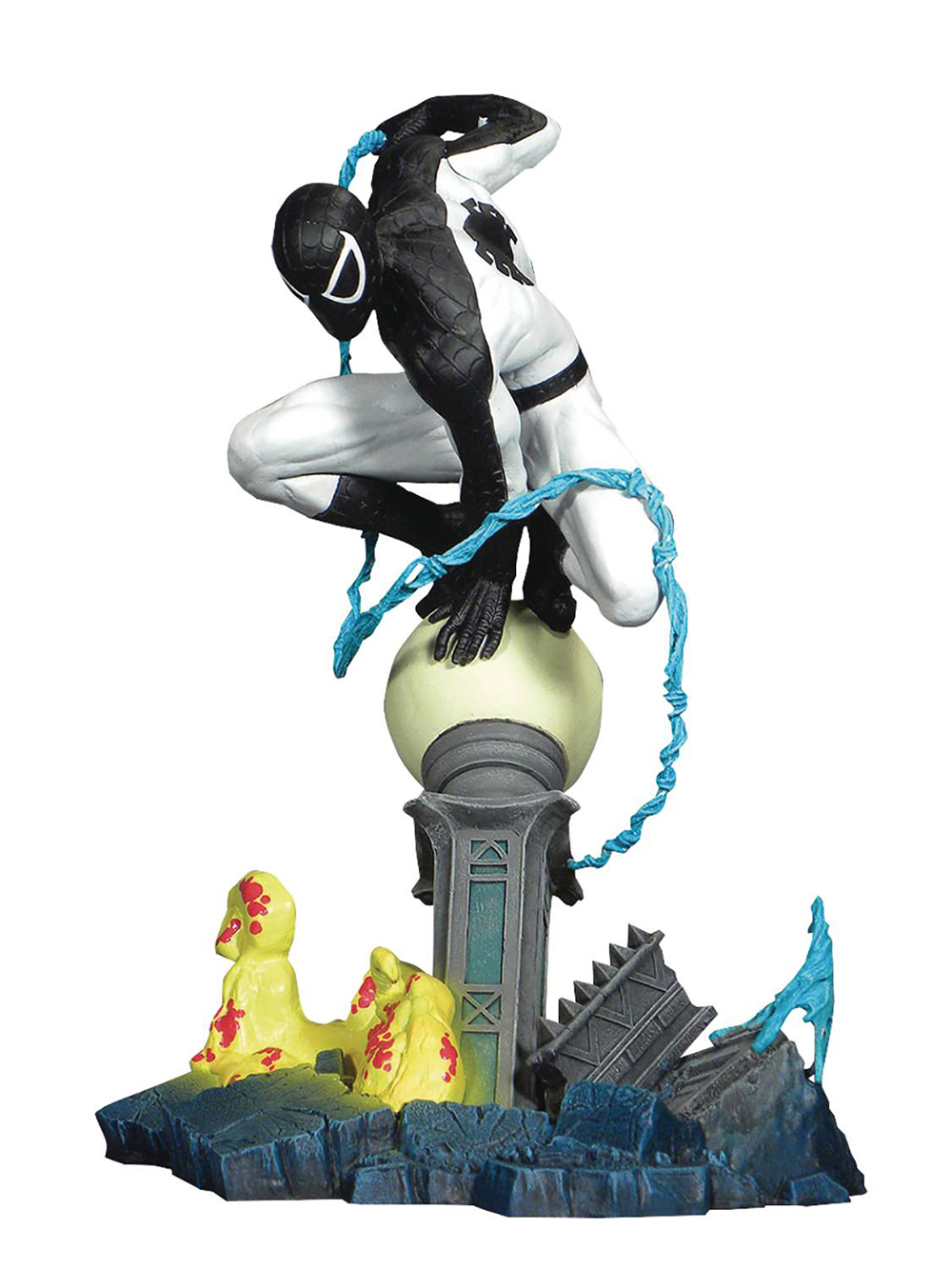 Celebrate the 40th Anniversary of Diamond Comics with a Trip to the Negative Zone!
Diamond Comic Distributors is celebrating its 40th anniversary, and Diamond Select Toys is honoring the occasion with a new exclusive release! Being that Spider-Man is near and dear to their hearts, DST opted to transform one of their most recent Marvel Gallery Dioramas into an all-new piece – Negative Zone Spidey!
Spinning out of DST's popular Marvel Gallery Spider-Man on Lamppost PVC Diorama, this new Negative Zone variant features Peter Parker's stark black-and-white costume, as well as a blue web-line, fallen lamppost and crackling energy! Standing approximately 10 inches tall, it was designed by Nelson Asencio and sculpted by Jean St. Jean. It comes packaged in an appropriately black-and-white window box, and will ship to stores this summer. Find a store at comicshoplocator.com and reserve yours, or pre-order online at diamondselecttoys.com
Store Link:
https://www.diamondselecttoys.com/spider-man-negative-zone-gallery-diorama-dcd-40th-anniversary/
(Source : press release)