By Mulder, 27 april 2022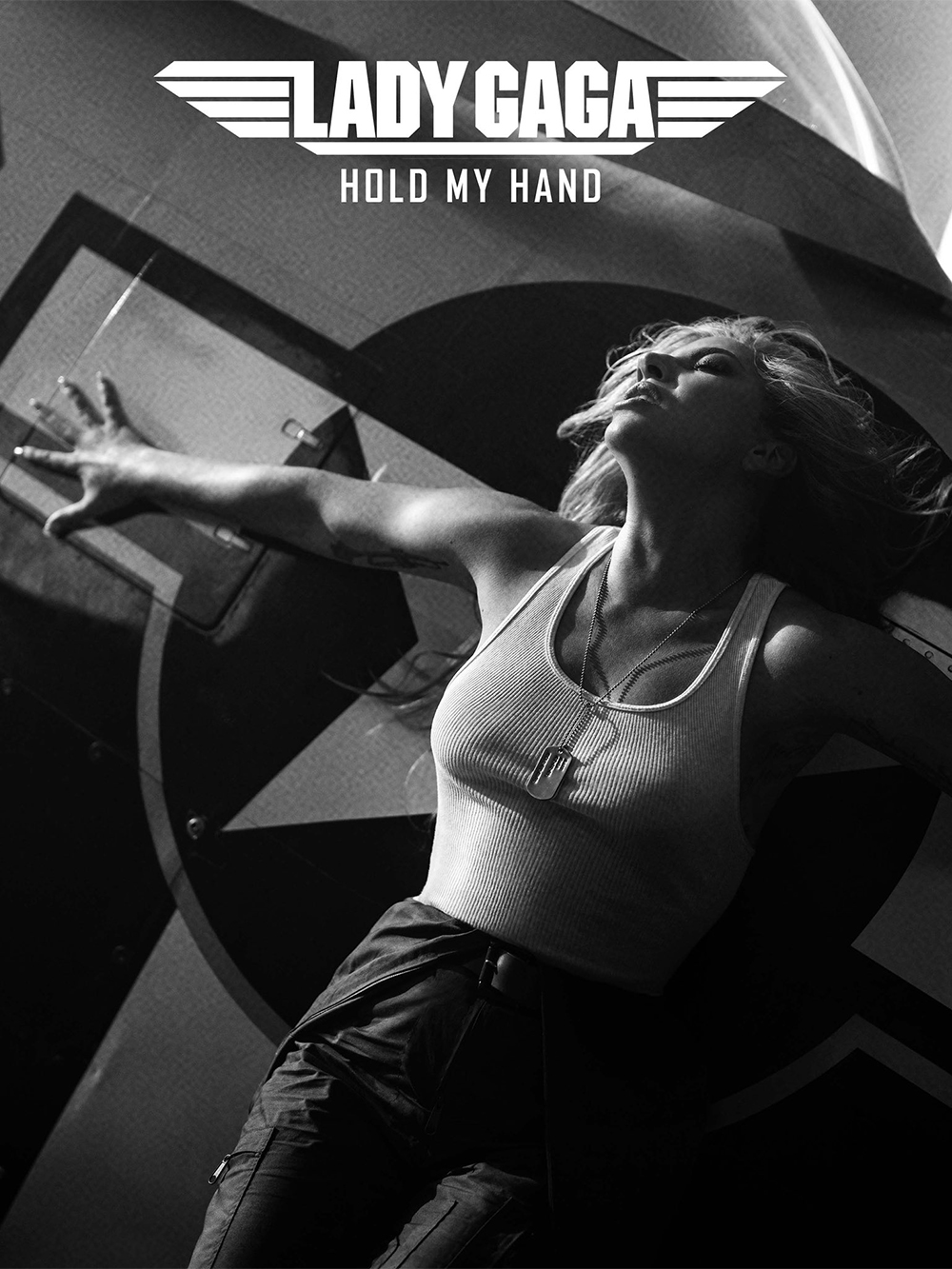 Top Gun: Maverick is an American action drama film directed by Joseph Kosinski, produced by Jerry Bruckheimer, Tom Cruise, David Ellison, Dana Goldberg and Don Granger and written by Peter Craig, Justin Marks, Christopher McQuarrie, and Eric Warren Singer. It is the sequel to Top Gun (1986). It stars Tom Cruise, Miles Teller, Jennifer Connelly, Jon Hamm, Glen Powell, Lewis Pullman, and Ed Harris, with Cruise and Val Kilmer reprising their roles from the first film.
Hold my hand is the title of the single that will be part of the soundtrack of Top Gun Maverick written and sung by Lady Gaga. This one in a series of tweets wrote about this song:
« When I wrote this song for Top Gun: Maverick, I didn't even realize the multiple layers it spanned across the film's heart, my own psyche, and the nature of the world we've been living in. I've been working on it for years, perfecting it, trying to make it ours. I wanted to make music into a song where we share our deep need to both be understood and try to understand each other—a longing to be close when we feel so far away and an ability to celebrate life's heroes. I'm so grateful to Tom and Hans and Joe for this opportunity—and it's been a beautiful experience working with them. Me, BloodPop, Ben Rice and everyone else who worked on it with us are so excited to share it with you. This song is a love letter to the world during and after a very hard time. I've wanted you to hear it for so long. And I'm so excited to give it to you on May 3. "Hold My Hand. »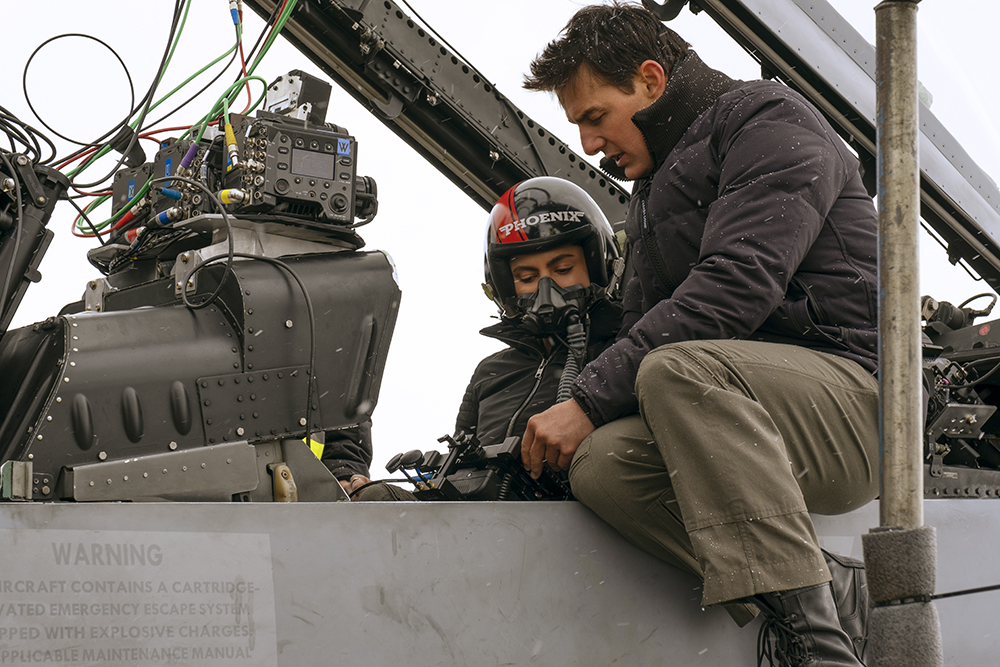 After more than thirty years of service as one of the Navy's top aviators, Pete "Maverick" Mitchell (Tom Cruise) is where he belongs, pushing the envelope as a courageous test pilot and dodging the advancement in rank that would ground him. When he finds himself training a detachment of Top Gun graduates for a specialized mission the likes of which no living pilot has ever seen, Maverick encounters Lt. Bradley Bradshaw (Miles Teller), call sign: "Rooster," the son of Maverick's late friend and Radar Intercept Officer Lt. Nick Bradshaw, aka "Goose." Facing an uncertain future and confronting the ghosts of his past, Maverick is drawn into a confrontation with his own deepest fears, culminating in a mission that demands the ultimate sacrifice from those who will be chosen to fly it.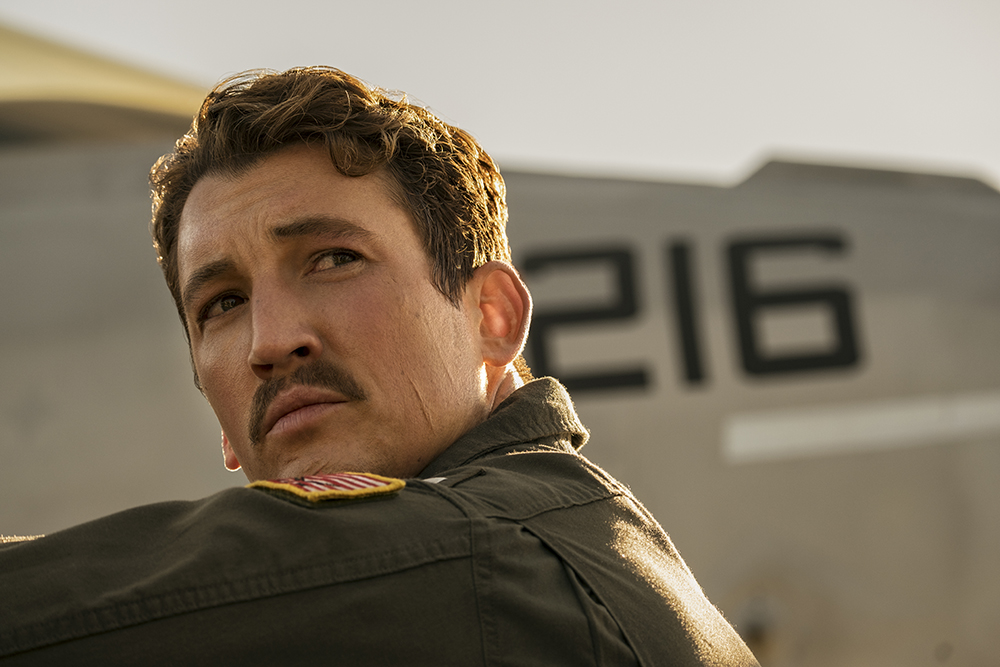 The film will premiere at the Cannes Film Festival on May 18, 2022, before its theatrical release in the United States on May 27, 2022, by Paramount Pictures. It was originally scheduled for release on July 12, 2019, but was postponed to allow the production to work out all the complex flight sequences. Due to the COVID-19 pandemic and scheduling conflicts, the film experienced further delays.
Synopsis :
After more than three decades as one of the U.S. Navy's top fighter pilots, Pete "Maverick" Mitchell (Tom Cruise) continues to push his limits as a test pilot. He refuses to move up in rank because it would force him to give up flying. He is tasked with training a detachment of young Top Gun graduates for a special mission that no pilot would ever imagine. On this mission, Maverick meets Lieutenant Bradley "Rooster" Bradshaw (Miles Teller), the son of his late friend, navigator Nick "Goose" Bradshaw. Faced with an uncertain future, haunted by his ghosts, Maverick must confront his worst nightmares in a mission that will require the greatest sacrifices.
Top Gun: Maverick
Directed by Joseph Kosinski
Produced by Jerry Bruckheimer, Tom Cruise, David Ellison, Dana Goldberg, Don Granger
Written by Peter Craig, Justin Marks, Christopher McQuarrie, Eric Warren Singer
Based on Characters by Jim Cash and Jack Epps Jr.
Starring Tom Cruise, Miles Teller, Jennifer Connelly, Jon Hamm, Glen Powell, Lewis Pullman, Ed Harris
Music by Harold Faltermeyer and Hans Zimmer
Cinematography : Claudio Miranda
Edited by Chris Lebenzon
Production company : Skydance Media, Jerry Bruckheimer Films, TC Productions, Tencent Pictures
Distributed by Paramount Pictures
Release date : (United States), (France)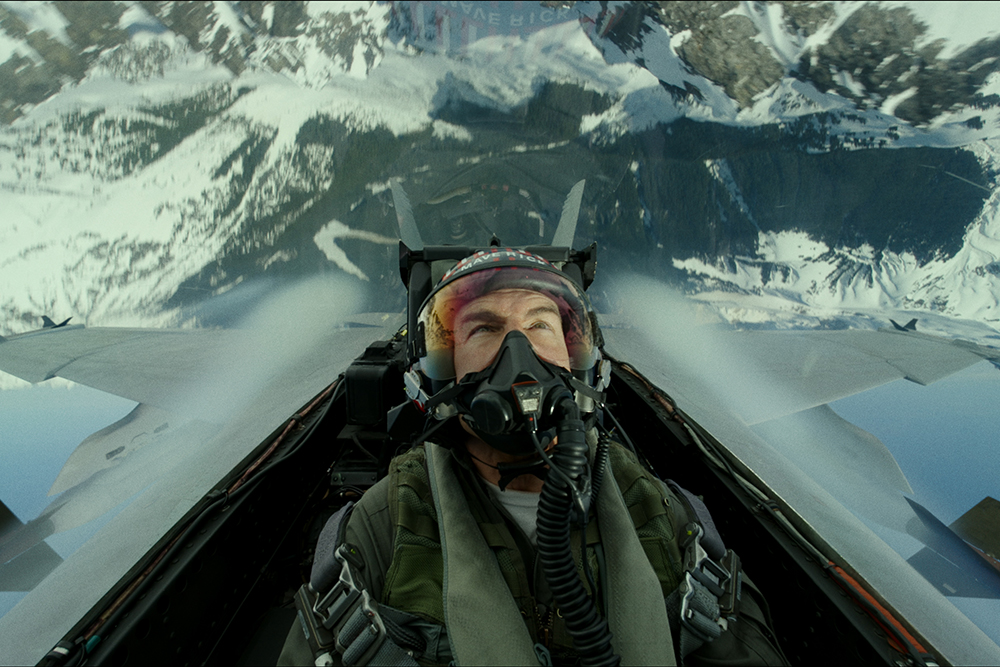 Photos : Copyright Paramount Pictures